Looking for some amazing Chelmsford Restaurants to visit. Chelmsford is a lovely cathedral city in the heart of Essex. Interestingly was only granted city status in 2012 at part of The Queen's Diamond Jubilee Celebrations making it the newest city in the UK.
Just 35 minutes from London, Chelmsford offers superb transport links ensuring a visit to try out some amazing restaurants in Chelmsford is easy to arrange!
6 Best Chelmsford Restaurants
Zenxi
68 Baddow Rd, Chelmsford CM2 0DL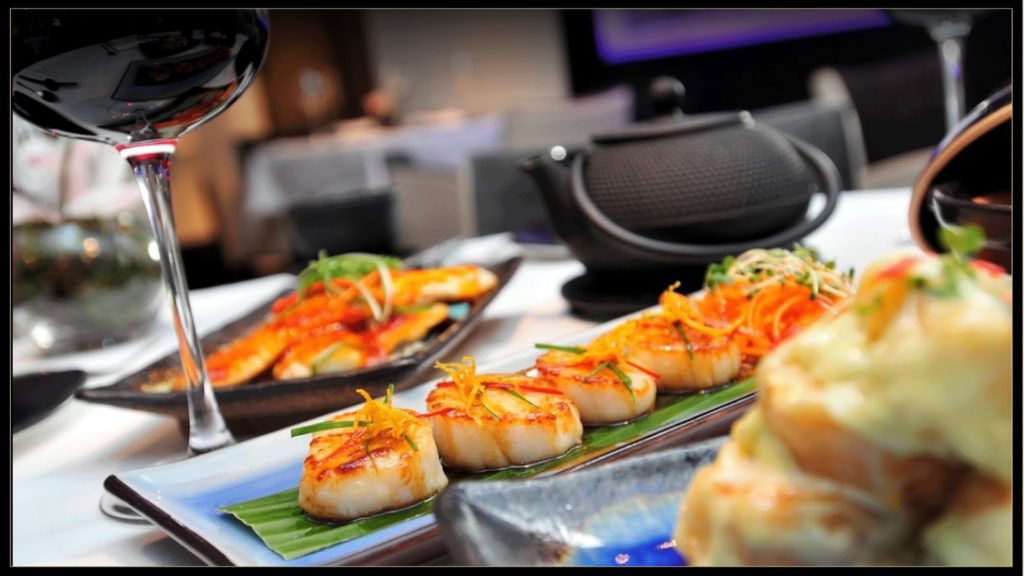 Zenxi serves the very best in Chinese cuisine to the people of Chelmsford and enjoys a glowing reputation. The staff at Zenxi promise diners a luxury oriental fine dining experience.
The restaurant itself sets a modern yet elegant atmosphere, with the use of soft lighting, fine Italian furniture and magnificent a grand piano. This attention to detail is also very evident the presentation of the food. Some of the items available on the exceptional menu are shown below.
stuffed bean curd with garlic flakes
salt and pepper king prawns
lobster baked with light cheese sauce
braised mixed seafood with broccoli
pan fried fillet steak with celery salad
Il Palazzo
46 Duke St, Chelmsford CM1 1JA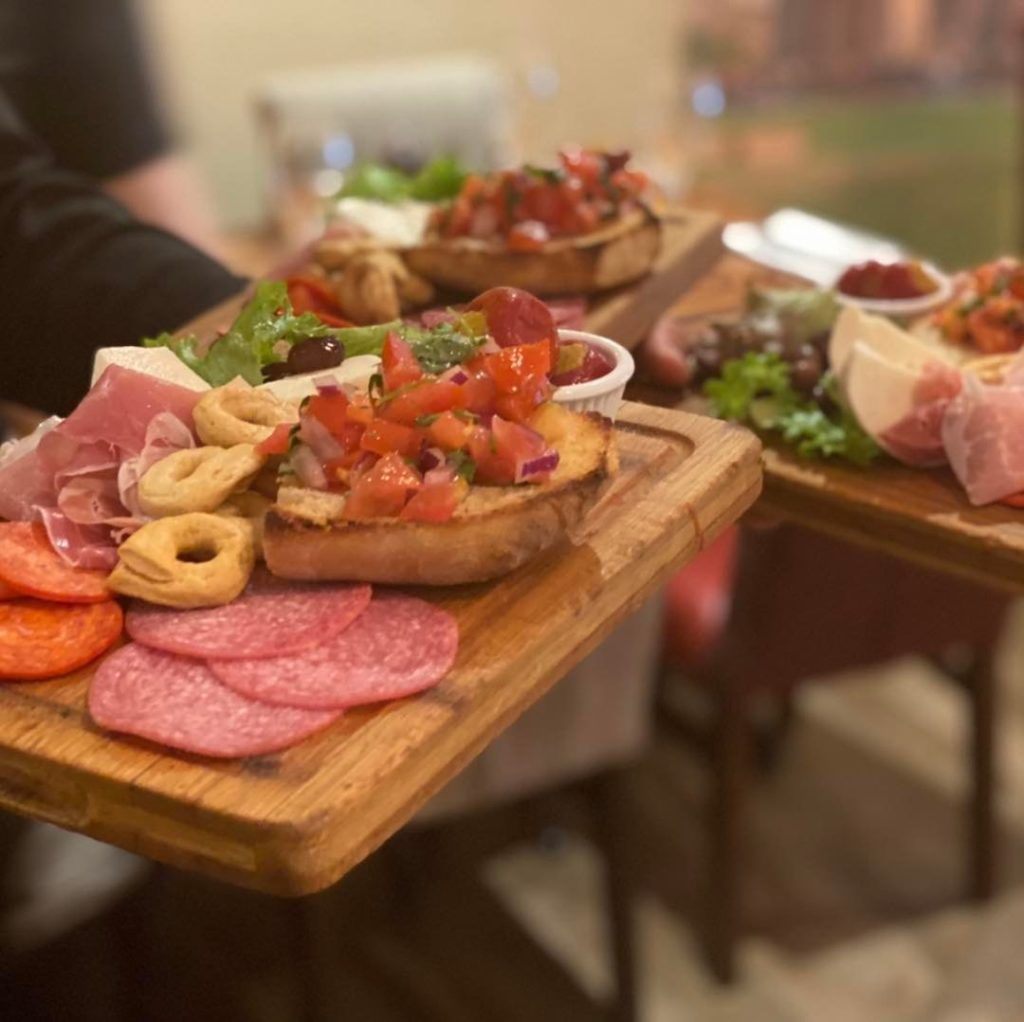 Italians are renowned worldwide for being passionate about their cookery and the food they produce. At II Palazzo they take their reputation very seriously and the chefs put their heart and soul into preparing delicious authentic Italian cuisine for everybody to enjoy.
They offer a popular pre theatre menu for those looking for a atmospheric place to enjoy dinner before an evening watching a show. There is also a menu dedicated to younger diners too. Some of the super dishes available on the main menu are shown below.
Insalata day pollo – Cajun spiced grilled chicken fillet set over warm salad of new potatoes green beans and spring onion
Gamberoni piccante – sauteed king prawns with garlic, Chili's, tomato sauce, white wine, fennel seeds and salad garnish
Linguine pescatore – cooked in garlic, onion, cherry tomato, fishstock, parsley, white wine, mussels, calamari, prawns and a tomato sauce
Fritto di pesce – deep fried sardine, salmon, monkfish with fries wedge of lemon and tartar sauce
Samphire Restaurant @ The County Hotel
29 Rainsford Rd, Chelmsford CM1 2PZ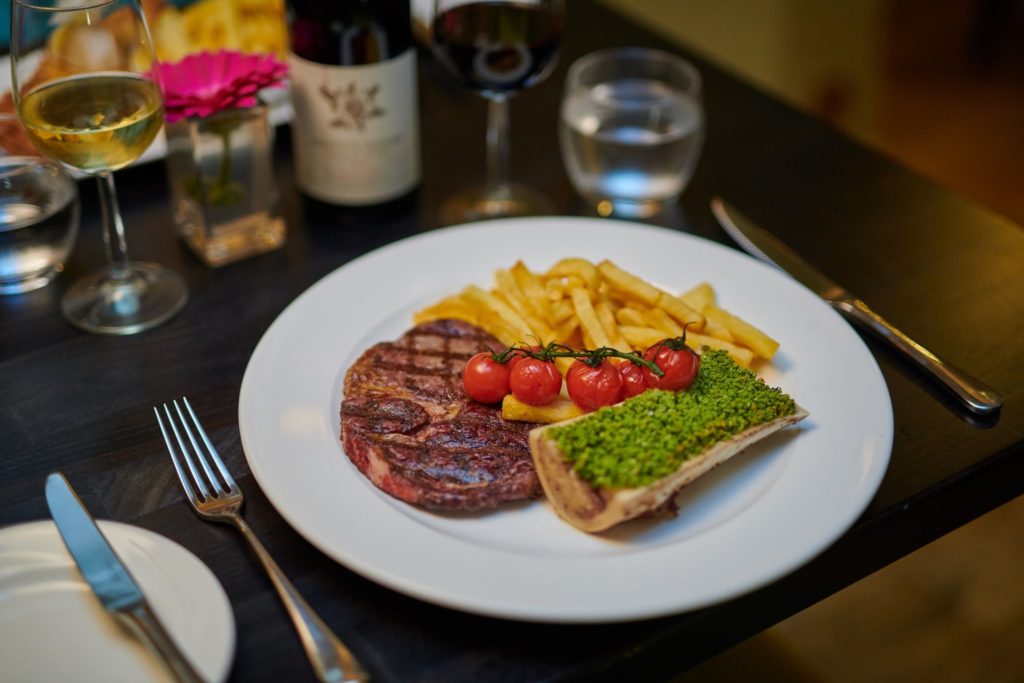 The Samphire Restaurant enjoys a luxury location at The County Hotel in Chelmsford. The restaurant is open to non residents and prides itself on using fresh, locally sourced ingredients wherever possible.
This elegant property has been awarded a converted Red Rosette for its creative cuisine and the chefs are constantly striving to improve the menu, whilst paying particular attention to show casing seasonal ingredients. Some of the classic yet innovative items on the menu are shown to you below.
­spring vegetable soup – broad beans, peas, courgette, Savoy cabbage and carrots
beef carpaccio with rocket and shaved parmesan
chicken paillard – char grilled chicken with French fries, sauteed vine tomatoes, chilli and wilted spinach
grilled rib eye steak with roasted vine tomatoes and chunky chips
The Blaze Restaurant
45-46 Moulsham St, Chelmsford CM2 0HY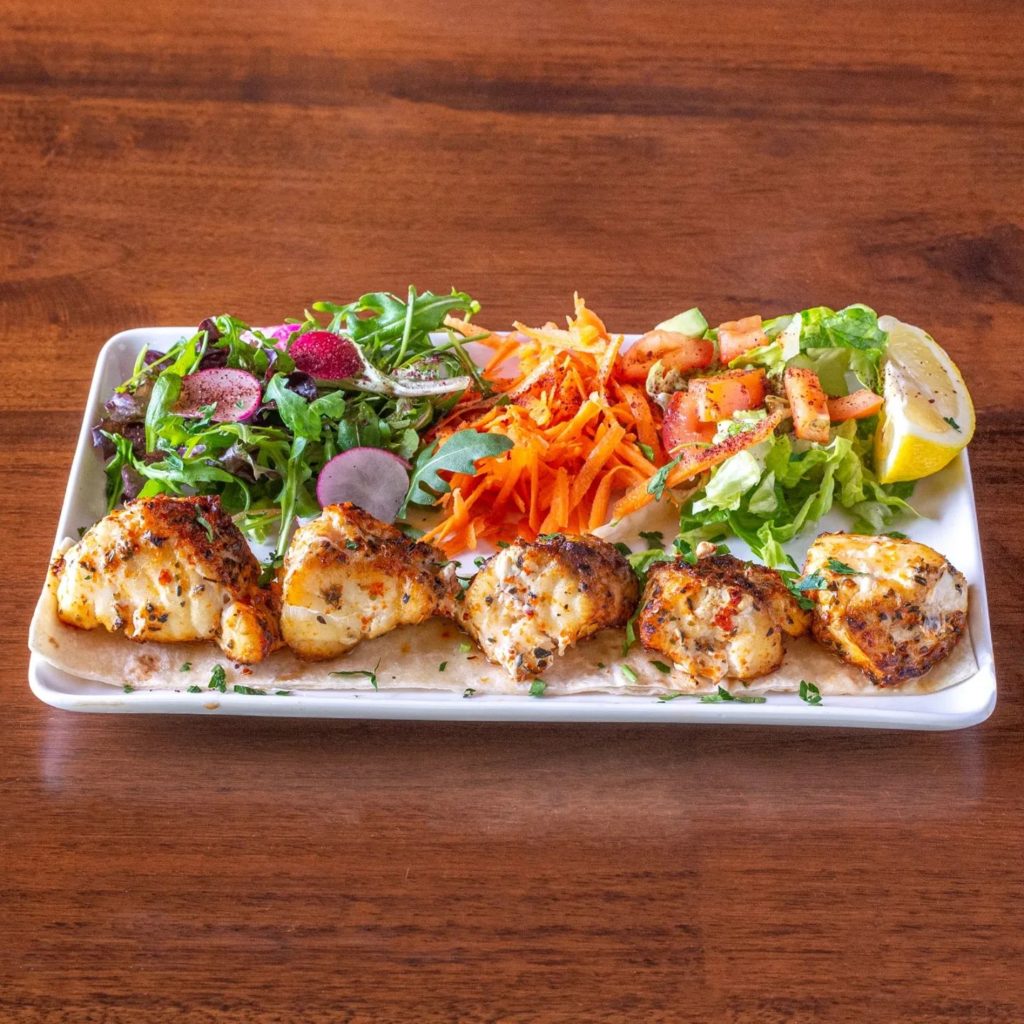 The Blaze Restaurant is an excellent choice of Chelmsford based eatery for a meal out with friends and family. Serving traditional Turkish food from unique recipes that are each infused with stunning flavours, you are sure to enjoy your food whilst relaxing in the comfortable and friendly surroundings.
To ensure the most authentic of taste and flavour all the herbs and spices used by the chefs at The Blaze are imported form Turkey. Vegetarian diets are also catered for, plus there is an extensive drinks menu to try including beer brewed in Turkey itself.
PATLICAN SOSLU (V)- Aubergine & green peppers in special tomato sauce
COLD MIXED MEZE – Humus, Cacik, Patlican Soslu, Yaprak Sarma, Kisir & Ispanak Tarator
ADANA KOFTE.Minced lamb with parsley & red pepper, cooked on charcoal grill
WRAPPED LAMB BEYTI – Lamb beyti wrapped in naan bread with garlic, parsley, cooked on charcoal grill, served with yoghurt, cheese on top, rice & tomato sauce
Lanthong Thai Restaurant
6 Baddow Rd, Chelmsford CM2 0DG

Lanthong Thai Restaurant is a hugely popular eatery in the heart of Chelmsford.
Offering a charming and friendly setting and offering freshly prepared and authentic Thai dishes make Lanthong an excellent choice for a meal our with family, friends or colleagues.
The chefs strive to provide diners with a true taste of Asia, and the service is warm and professional. Some of the fabulous dishes are shown below.
Thai spring rolls – fried rice pastry leaves filled with mince chicken, vegetables and clear noodles served with sweet and sour sauce
Thai dim sum – steamed dumplings, filled with shredded minced pork and prawn served with soy sauce
Pad phed neua – stir fried jumbo crab meat with special homemade chilli paste mixed pepper, fine beans and basil
Lobster pad pong – stir fry lobster with mixed peppers, spring onions and celery in a special creamy yellow turmeric sauce
Vita Bella
The Tye, East Hanningfield, Chelmsford CM3 8AF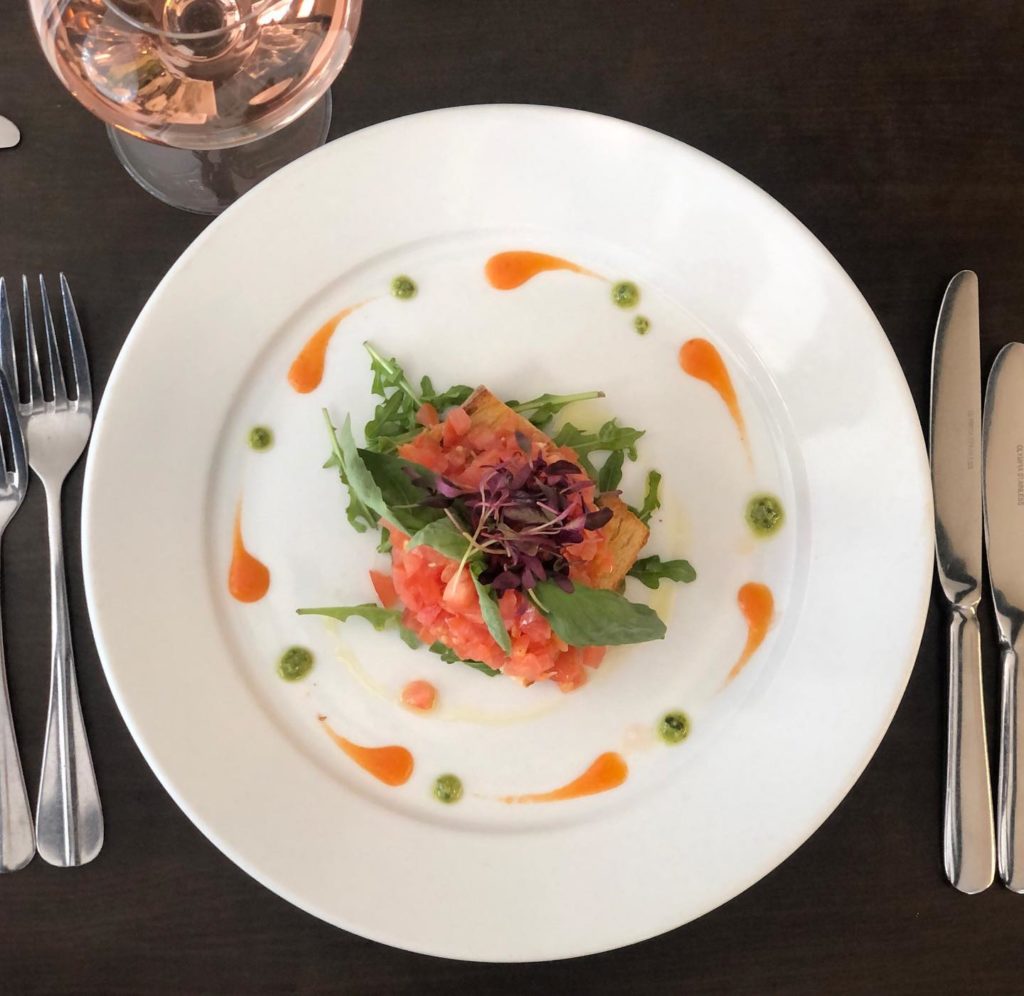 Vita Bella is very well thought of with peers and customers from far and wide. Some diners have gone as far as to say the meals they have enjoyed here are as good as restaurants that they have visited in Rome, which is high praise indeed.
Italians are famous for being exceptionally passionate about the preparation, taste and presentation of their dishes and the chefs at Vita Bella are certainly no exception!
Authentic Italian food, in a friendly and inviting atmosphere – the perfect destination for an evening meal with friends and family. Some itmes form the stunning menu are shown below.
Insalata Caprese – Fresh Mozzarella served with sliced tomatoes & fresh rocket salad and a splash of Virgin Olive Oil & Pesto
Fegatini Di Pollo Al Marsala – Pan fried chicken livers served with caramelised apricot & Marsala liquor sauce
Maiale Al Forno – Slowly cooked rolled pork belly served with wild mushroom, fresh spinach and cream sauce
Risotto Scoglio – Beautifully made Seafood risotto with Calamari, King Prawns, Scallop, Mussels