Check out the best Restaurants Ipswich has to offer.
Ipswich is a town in Suffolk and is in fact one of the oldest towns in England. It is home to over 1,500 years of heritage, an innovative performing arts scene, vibrant waterfront bars, cosy Suffolk pubs, and a buzzing community of independent and high street stores.
It is also an area steeped in history with over 1,000 years of maritime and agricultural progress and so is packed with historic sites to see and fascinating array of myths and stories to tell.
Surrounded by beautiful rural landscape and dramatic coastline, the restaurants in Ipswich offer delicious, international menus made fresh from the county's produce.
Lets take a look at some of the best.
Best Restaurants Ipswich Has To Offer
Bistro on the Quay
3 Wherry Quay, Ipswich IP4 1AS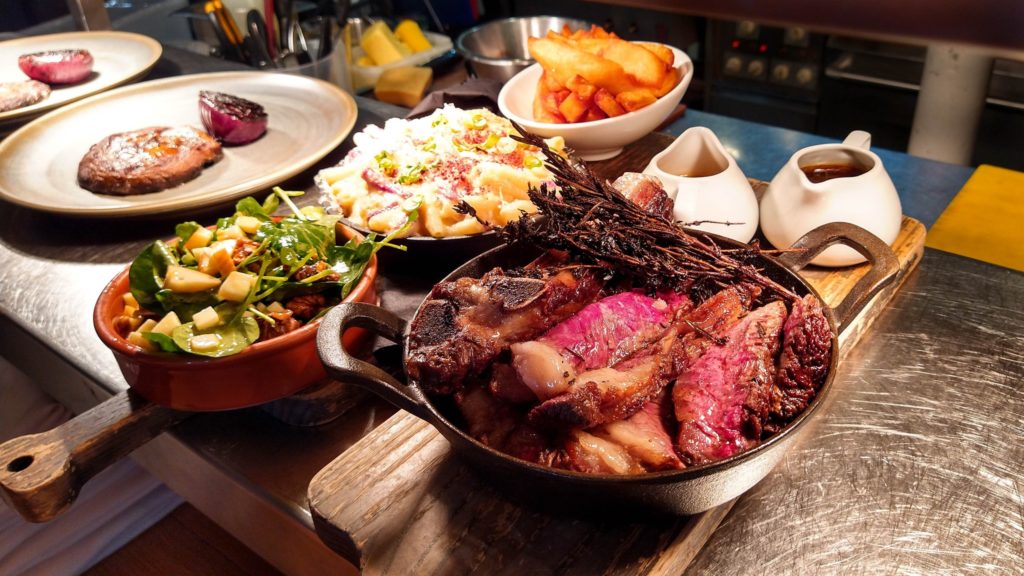 Bistro on the Quay is located on the stunning waterfront of Ipswich. 
The restaurant is situated within a former salt warehouse overlooking the new marina and is easily accessible by foot, car or indeed boat!
At the Bistro on the Quay they offer excellent food and wine at sensible prices in a relaxed and friendly dining space.
They specialise in fresh local produce which changes and evolves with the seasons.
Some of the best option on the exciting menu are shown below.
Rabbit Terrine
—Pickled Quail egg, beetroot puree, carrot and beetroot dressing—
Pumpkin and wild rice burger
—Confit mushroom, baby gem lettuce, brioche bun, triple cooked chips Served with Raclette cheese or Vegan cheese—
Guinea Fowl
—Braised leg, orange & thyme polenta, blackberry gel, kohlrabi, cime di rapa, orange jus—
Halibut
—Saffron potatoes, chorizo, clam & brown shrimp butter, courgette and basil puree, samphire—
Cosy Club
Buttermarket Shopping Centre, St Stephen's Lane, Ipswich IP1 1DT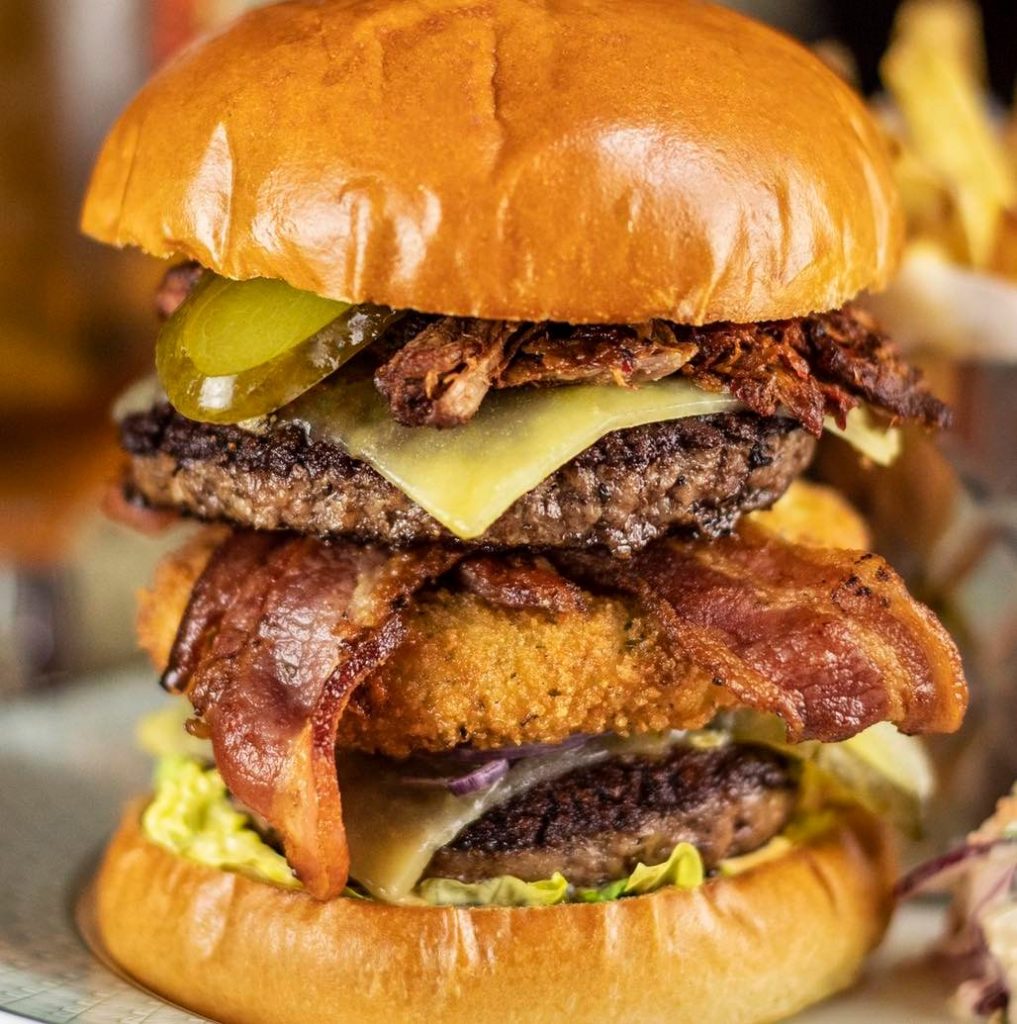 At Cosy Club guests are invited to experience the joys of relaxed dining in a fabulously eccentric setting.
There is a real sense of theatre which is combined with a magnificent menu, offering cuisine that also caters for vegan and gluten free diets.
The opulence of the surroundings and the buzzy atmosphere creates the perfect destination for friends and family to enjoy excellent food and drinks.
Below we see some of the stars of the menu.
Hot Smoked Salmon Fishcakes
—Served with wilted spinach and warm herby hollandaise, topped with a poached egg and wild rocket—
Moroccan-Spiced Aubergine
—with giant couscous, red pepper, onion & tomato stew, pink pickled slaw, coriander and pomegranate—
Vegan Fish & Chips
—Battered tofu with minted mushy garden peas and tartare sauce—
GOLDEN DAME BURGER
—Panko-crumbed buttermilk chicken with melted cheese, double smoked streaky bacon, macaroni cheese fritter, pickled pink slaw, lettuce, tomato and smoky red pepper & roasted garlic mayo—
The Last Anchor
Haven Marina, New Cut East, Ipswich IP3 0EA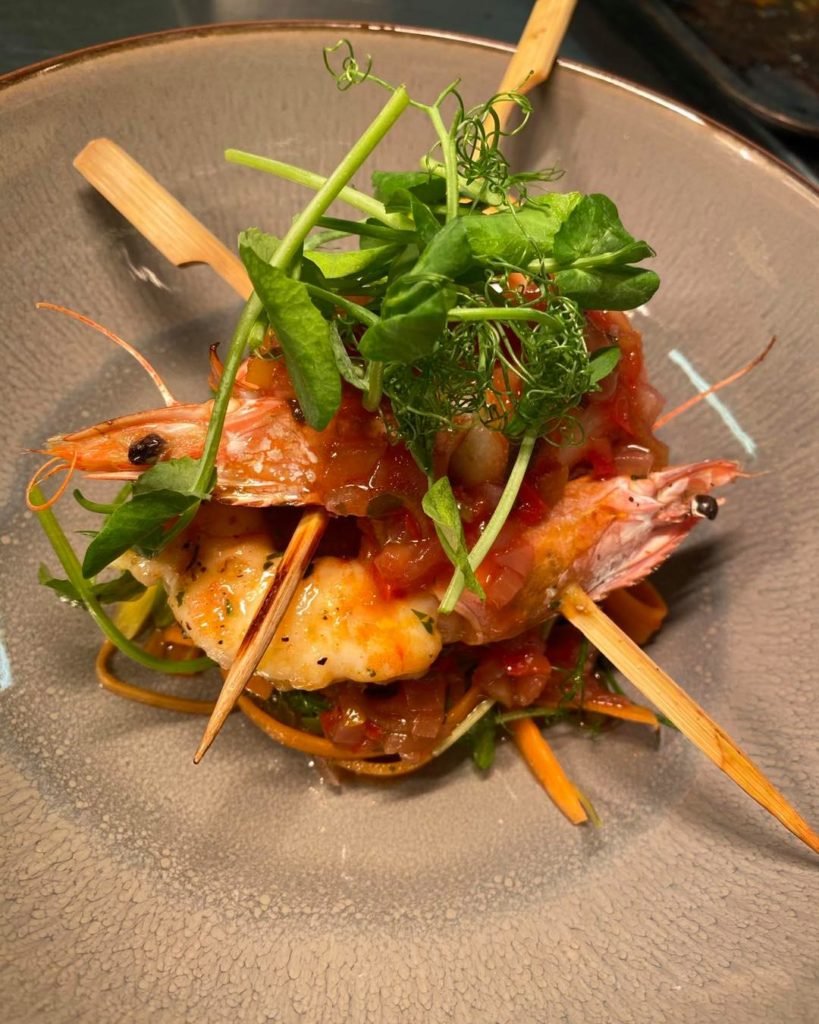 The Last Anchor Bar & Restaurant is located on the beautiful, historic waterfront of Ipswich.
The restaurant is situated in the heart of Ipswich marina and offers a wonderful and convenient location and impressive waterside views.
The Last Anchor is the perfect venue to catch up with family and friends, or to celebrate a special occasion.
At The Last Anchor they offer excellent cuisine, made using the freshest, local sourced ingredients.
With a set menu served Monday to Saturday evenings and an excellent value Sunday Lunch menu, it's the ideal place for a relaxed dining experience.
Pork Schnitzel
—Marmite Glazed Potatoes, Sauerkraut, Charred Stem Broccoli, Hazel Nut And Caper Butter—
Tomato Crusted Roasted Courgette
—Sweet And Sour Roasted Squash, Tagliatelle Of Provençal Vegetables, Spinach Pesto And Deep Fried Stem Broccoli—
Thai Salmon Burger
—Pickled Red Onion, Smashed Avocado, Jalapeño Mayonnaise, Thick Cut Chips—
The Grazing Sheep
15A, Regatta Quay, Ipswich IP4 1FH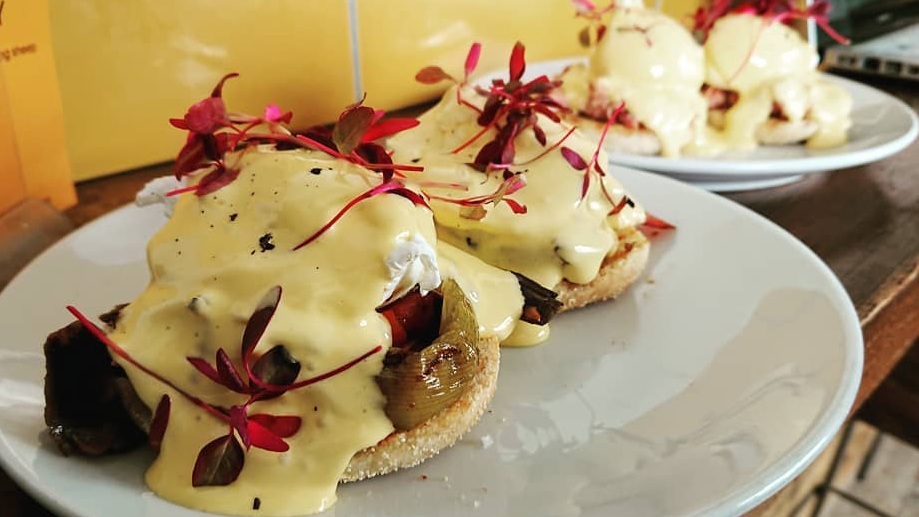 At The Grazing Sheep they have over 30 years experience in the catering industry.
They plan to bring the best quality, premium ingredients to their cuisine. They offer delicious healthy salads, sandwiches, cakes and brunches to be enjoyed in front of the beautiful waterfront views.
There are vegan and gluten free dishes on offer too.
Waldorf
— Frisee lettuce – pickled apple – pear – maple walnuts – celery ribbons – French dressing – sun blushed tomato mayonnaise – golden raisins—
Beets
—Beetroot – alfalfa sprouts – mung beans – mix baby salad – maple walnuts – vegan feta – maple seeds—
New York Deli
—Seeded bagel – beef pastrami – cornichons tartar – Frisee lettuce – sun blushed tomatoes – crispy onion – American mustard—
Florentine
—Sauté baby spinach – free range poached eggs – hollandaise sauce – lambs leaf – chive oil—
Takayama
26-28 Fore St, Ipswich IP4 1JU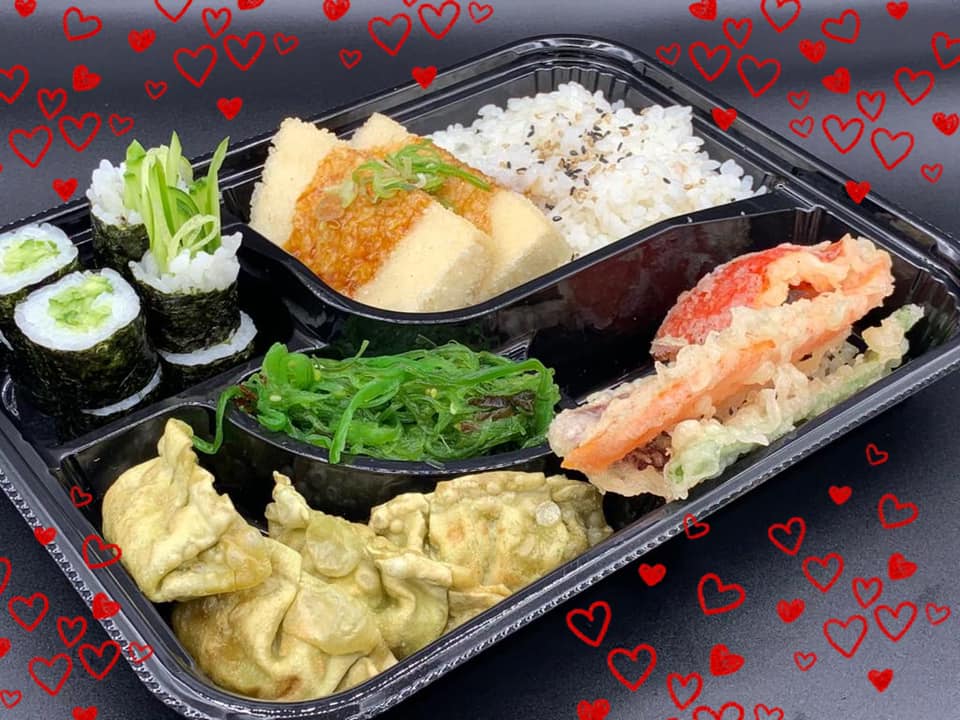 Takayama is Korean and Japanese restaurant in Ipswich which is very popular with locals and visitors alike.
The setting is authentically Japanese, warm and friendly. Takayama is well known particularly for the excellent service, as well as the mouth-watering mixed Asian cuisine, some of which is shown below.
Assorted Sashimi Deluxe (24 pieces)
—6pcs Salmon, 3pcs Tuna, 3pcs Seabream, 3pcs Seabass, 3pcs Saba,
3pcs Scallop, 3 pcs Hamachi—
Takayama Assorted (13 pcs)
—3pcs Salmon Sashimi, 3pcs Tuna Sashimi, 1pc Salmon Nigiri,
1pc Tuna Nigiri, 1pc Seabass Nigiri, 1pc Prawn Nigiri &
3pcs California Roll—
Salmon Dolsot Bibimbap 14.20
—Stone bibimbap topped w/an egg yolk, slightly torched salmon & flying fish roe—
Tuna Dolsot Bibimbap
—Stone bibimbap topped w/an egg yolk, slightly torched tuna & flying fish roe—
Seafood Yaki Udon
—Fried seafood mix, thick wheat noodles & vegetables—
Have you visited any of these restaurants, looking for another area, check out other Places To Eat in Norfolk