Looking for somewhere nice to have a meal, there are lots of choices of restaurants Norwich has to offer.
Whether you are looking for a Norwich Italian restaurant, Norwich Indian restaurants, Norwich Thai restaurants or vegetarian restaurants, Norwich has them all.
The only problem will be which one you choose first.
Best Restaurants Norwich Has to Offer
L'Hexagone Bistro Francais
22 Lower Goat Ln, Norwich NR2 1EL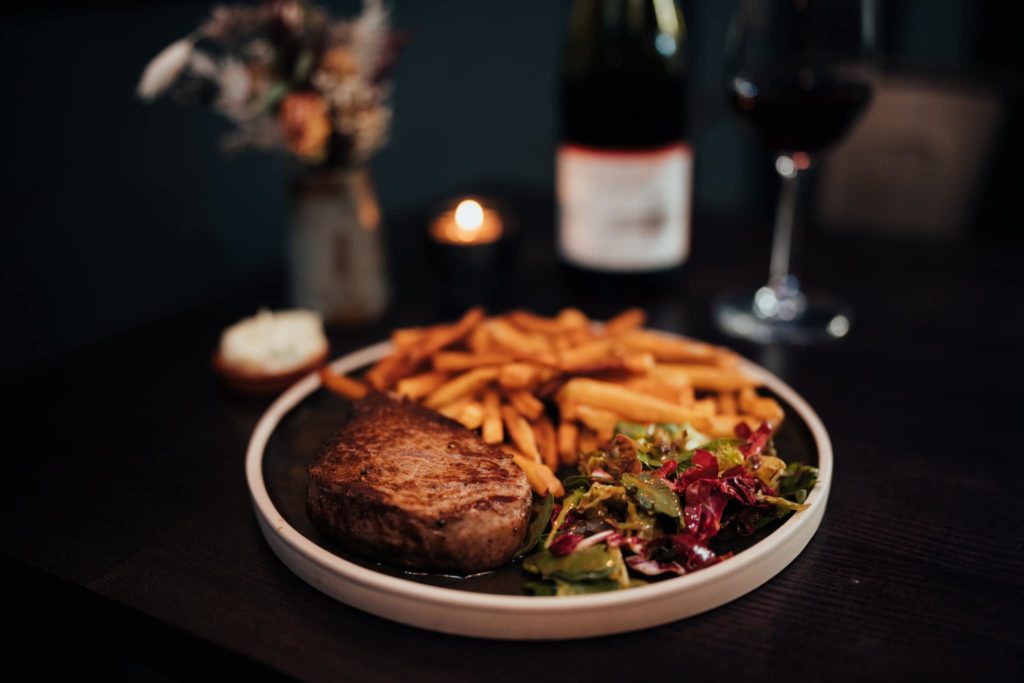 L'Hexagone Bistro Francais opened in 2020 and has fast become extremely popular with both locals and visitors to Norwich.
Serving simple, French food they focus on the authentic French family recipes that the owners grew up enjoying.
The setting of the restaurant is classy and elegant, and the seasonal menu evolves through the year. Some of the stars of the menu are shown below.
—moules marineres / frites —
—boeuf bourguignon —
—soupe de potimarron—
—crème brulee—
Benedicts
9 St Benedicts St, Norwich NR2 4PE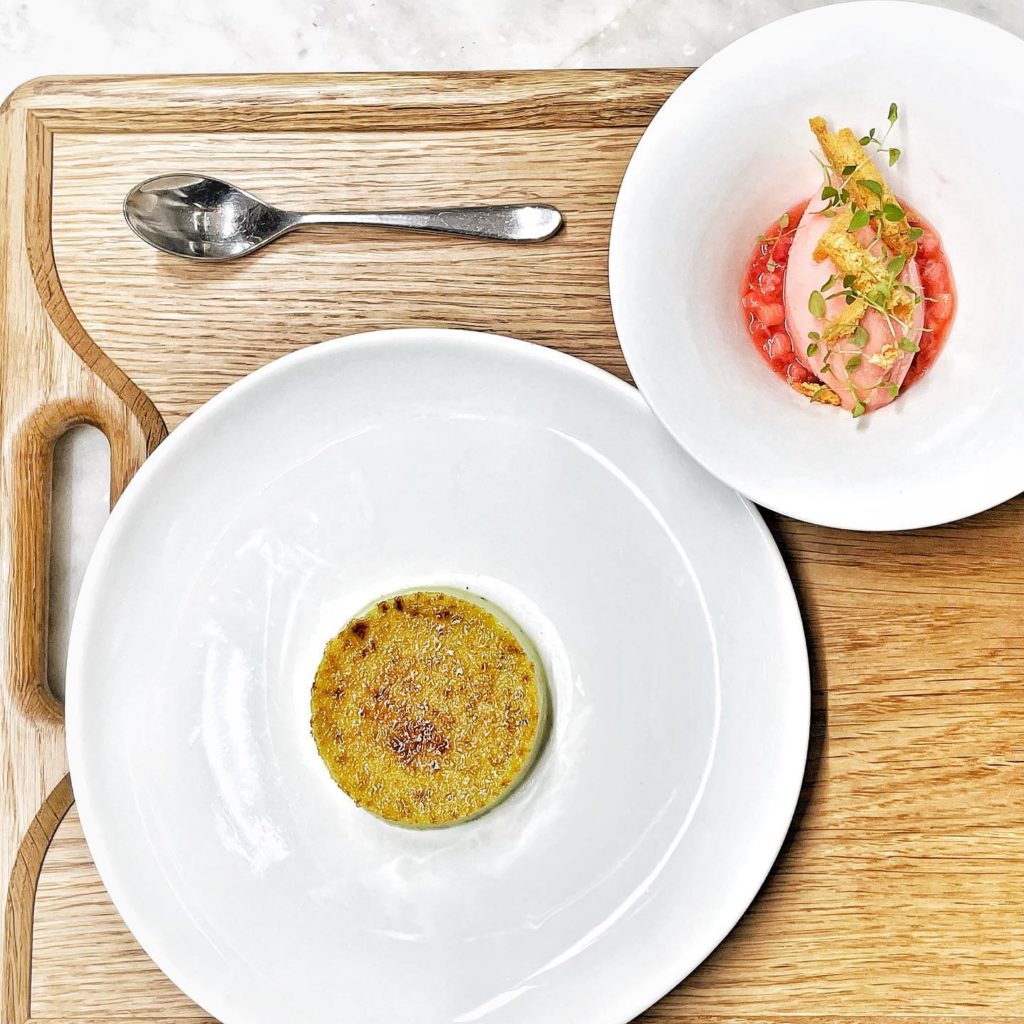 The chef patron of the multi award winning restaurant Benedicts, is Richard, who is originally from Norwich and who has travelled and worked in top restaurants all over the world.
Most notably, he worked for Michel Roux Senior at the 3 Michelin Starred Waterside Inn. In 2015 Richard won BBC 2's Great British Menu and returned in 2017 as a Veteran Judge on the program judging the chefs of the central region.
The evening meal menu consists of either a 5 course or 8 course meals, an example of which is shown below.
The Tease
—Benedicts Cheese Gougères | Radish Tartlet | BBQ Pork Ball—
Benedicts Glazed Parker House Bread
—Caramelised Brown Butter—
Barbecued Brancaster Mussels
—Primo Cabbage, Wild Garlic Vinegar—
Norfolk Venison
—Liquorice, Pickled Elderberries, Venison Ragout Tartlet—
Woolf and Social
21-23 Nelson St, Norwich NR2 4DW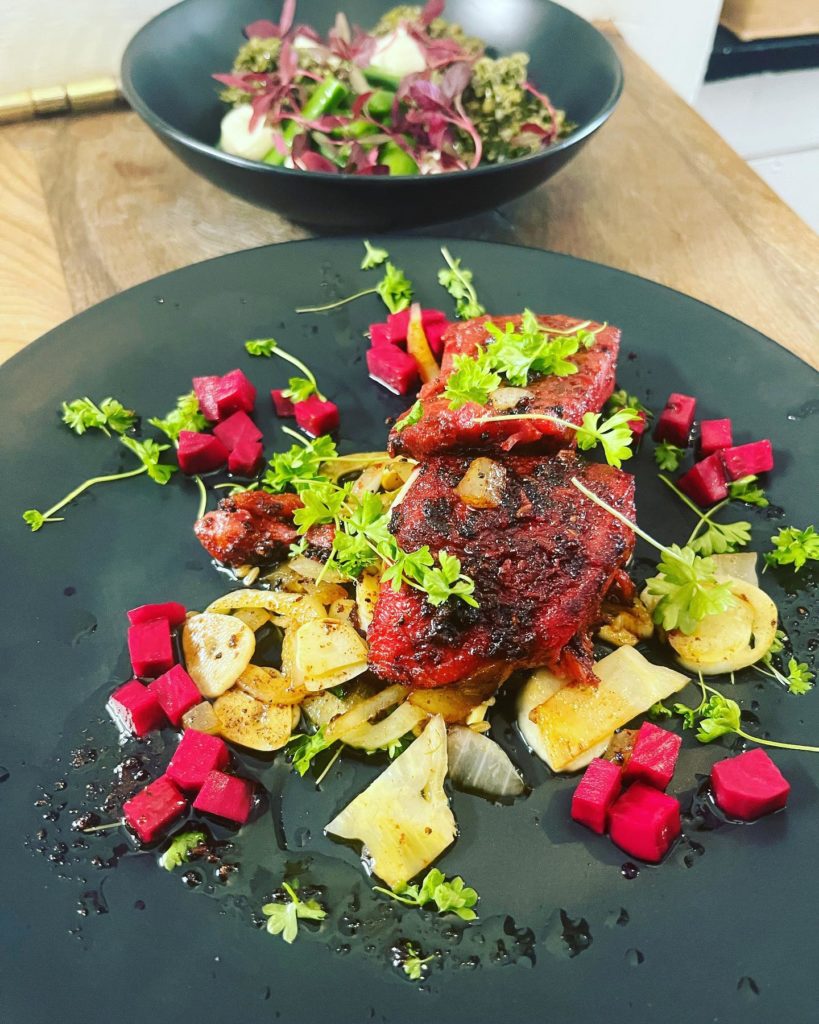 The ethos at Woolf and Social is all about socialising with friends and family.  The food on offer is designed for sharing, with a seasonal small plates menu showcasing the proprietors background in both street food and fine dining. 
Everything about Woolf & Social is artisan, from the restaurant décor to the wine list and probably most importantly of course the food – innovative and intelligent cooking. 
Some of the awe-inspiring menu items are shown below.
—truffle popcorn—
—deep fried potato fondant and nettle pesto—
—pork belly, Umeshu and fennel—
—Cromer crab wontons in Dashi—
Roger Hickman's Restaurant
79 Upper St Giles St, Norwich NR2 1AB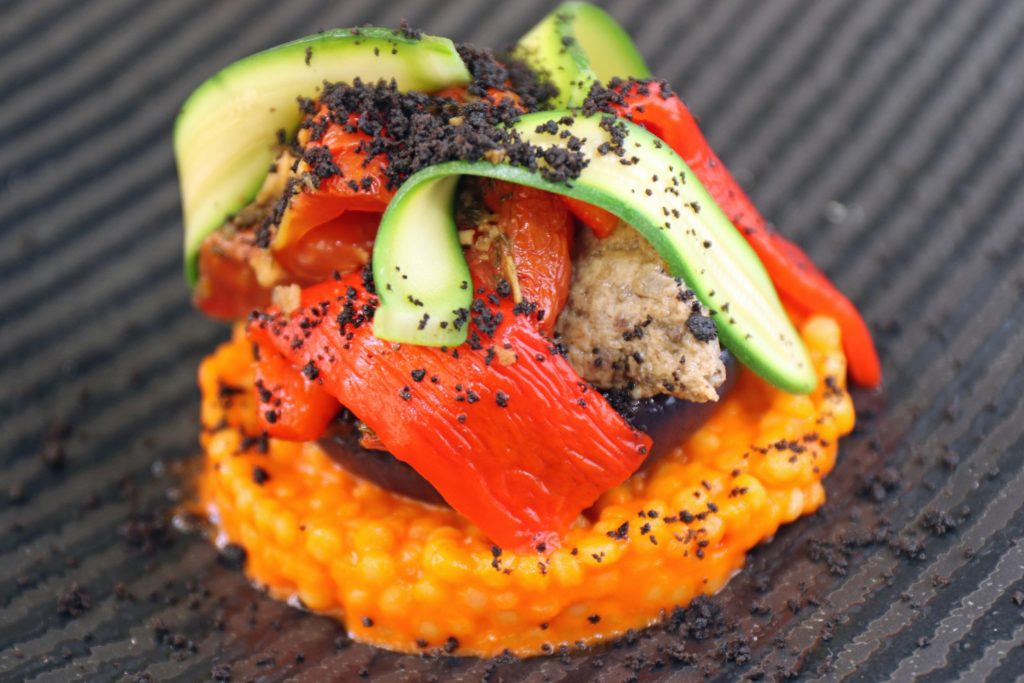 Roger Hickman's Restaurant is a fine dining experience offering modern British cuisine.
This immensely likeable and popular restaurant offers a truly special experience. "a paragon of relaxed civility with comfortingly familiar decor and an air of low-key elegance."
Check out some of the innovative menu items available here.
—crispy sweetbreads, garlic, pickled shallots—
—lobster, baby gem, Marie Rose sauce, tomato foam—
—mushroom foam, crispy egg yolk, broad bean, caramelised onion—
—heritage tomato salad, basil and tomato foam—
—duck with blueberries, puy lentils, kohlrabi, turnip and cabbage—
Don Txoco
26 St Benedicts St, Norwich NR2 4AQ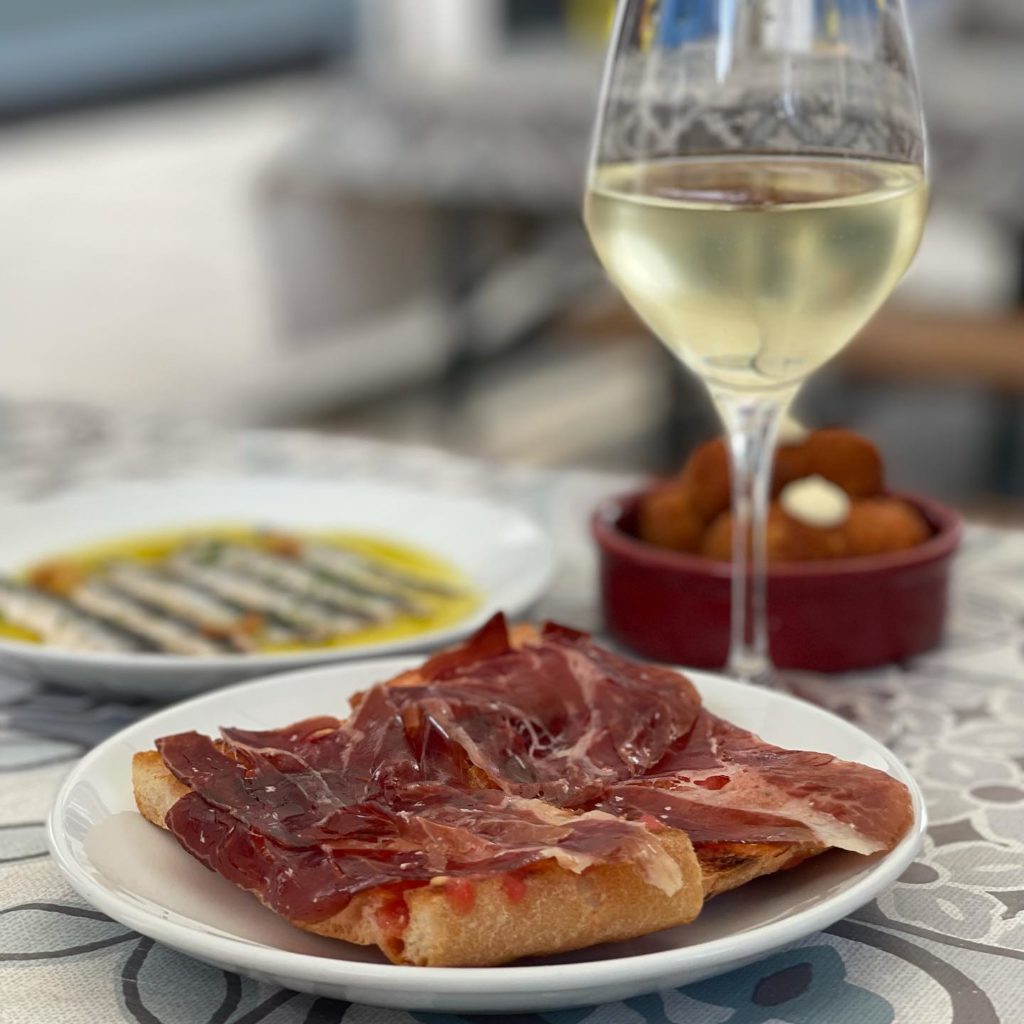 At Don Txoco you can experience the joy of Spain in the heart of Norwich! The menu is inspired by years of travel to Galicia and the Basque Country are designed around impeccably sourced ingredients from both Spain and Norfolk.
Much of the food is cooked over coals to allow the flavour to really develop. Some of the mouth watering options are shown next.
xipirones a la plancha
—grilled squid with caramelised onion—
Cod a la Vizcaina
—grilled cod served with a roasted red pepper sauce —
Iberico pork secreto
—rich, juicy Iberico pork that's best cooked medium —
Mejillones tigres
—stuffed mussels —
Blue Johanna
103 Unthank Rd, Norwich NR2 2PE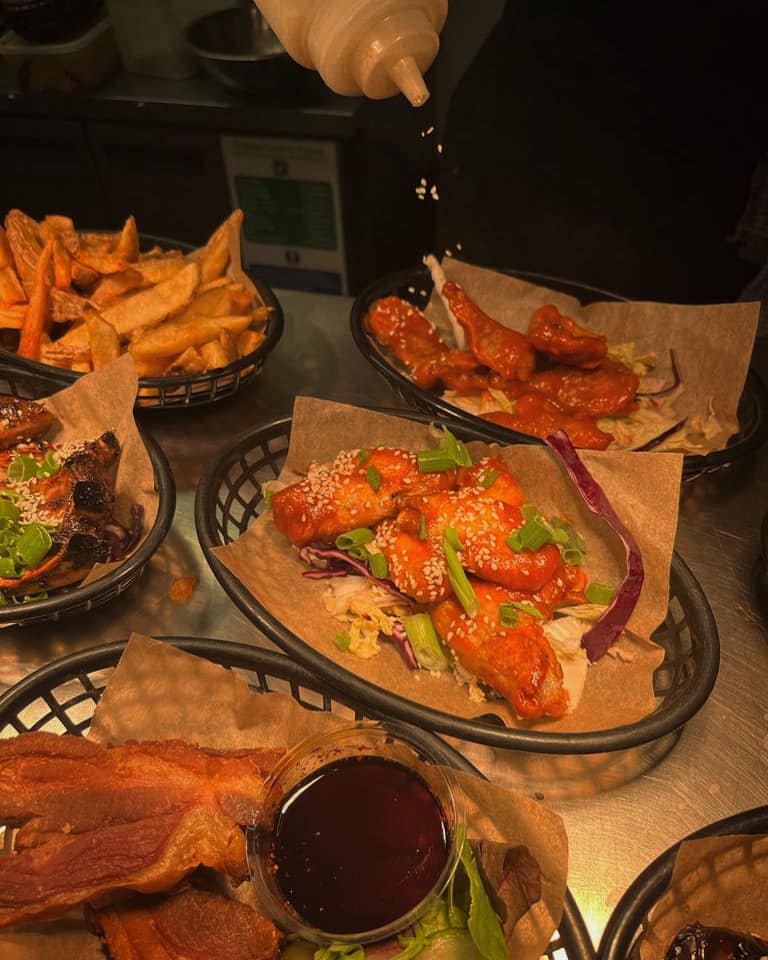 Blue Johanna is an Asian inspired super trendy eatery in the heart of Norwich. Delicious cuisine, funky cocktails and live music combine to create a fun and buzzy atmosphere.
The yummy street food inspired dishes are designed to inspire sharing and socialising in this fabulous, relaxed diner. Look out for the famous blue piano!
—Classic Blue Joanna chicken wings w/ spring onions & sesame seeds—
—Marinated skirt steak w/ kimchi & nanban-zuke aubergine—
—Crispy squid w/ lime & togorashi pepper—
—Deep-fried anchovy & whitebait w/ chilli & lime mayo —
—Barbecue, marmalade ribs w/ sriracha slaw —
—Sweet chilli tofu balls w/ shitake mushrooms & hijiki —
—Grilled aubergine w/ sweet chilli & miso —
Michaels Grill and Steakhouse
89 Yarmouth Rd, Norwich NR7 0HH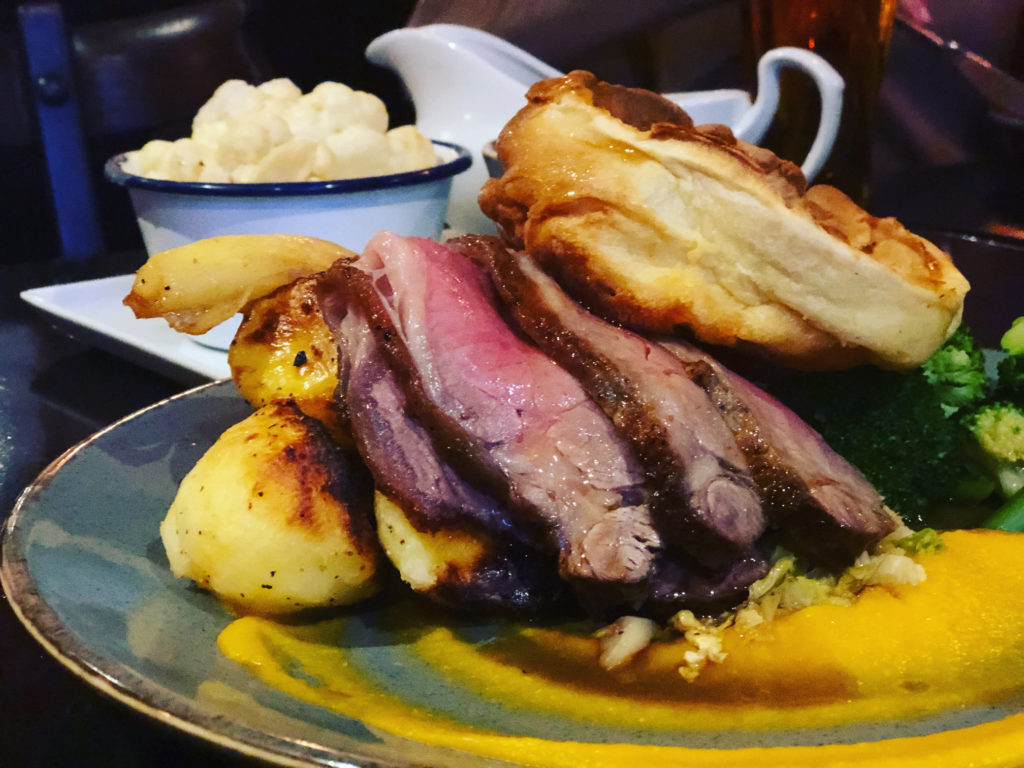 So, if it is a good old fashioned steak you are looking for then Michaels Grill and Steakhouse is the place to be!
An upmarket steakhouse, oozing atmosphere and ambience, as well as exceptionally good food! A few stars of the menu are shown next.
NORFOLK BEEF CARPACCIO
—with radish, pine nuts, truffle mayo & parmesan—
NORFOLK BEEF WELLINGTON FOR TWO
—served with dauphinoise potatoes & seasonal vegetables—
MICHAEL'S DIRTY BURGER
8oz Holkham Estate burger with gherkin & fries
Have you visited any of these restaurants, looking for another area, check out other Places To Eat in Norfolk