Check out the best Restaurants Sheringham has to offer.
Situated on the Deep History Coast, the town of Sheringham is known for its award-winning beach and heritage steam railway.
It also has a variety of shops selling local produce and traditional food. The town was once a fishing village and its heritage still remains visible in the various museums and murals along the promenade.
The town's Blue Flag beach is a family-friendly area that offers various walks along the promenade. It has a variety of beach huts that are situated along the sea.
The large boulders that line the beach create a great rock pooling area. You can also find some superb restaurants in Sheringham, so join us while we learn about some of the best.
Best Restaurants Sheringham Has To Offer
No. 10
10 Augusta St, Sheringham NR26 8LA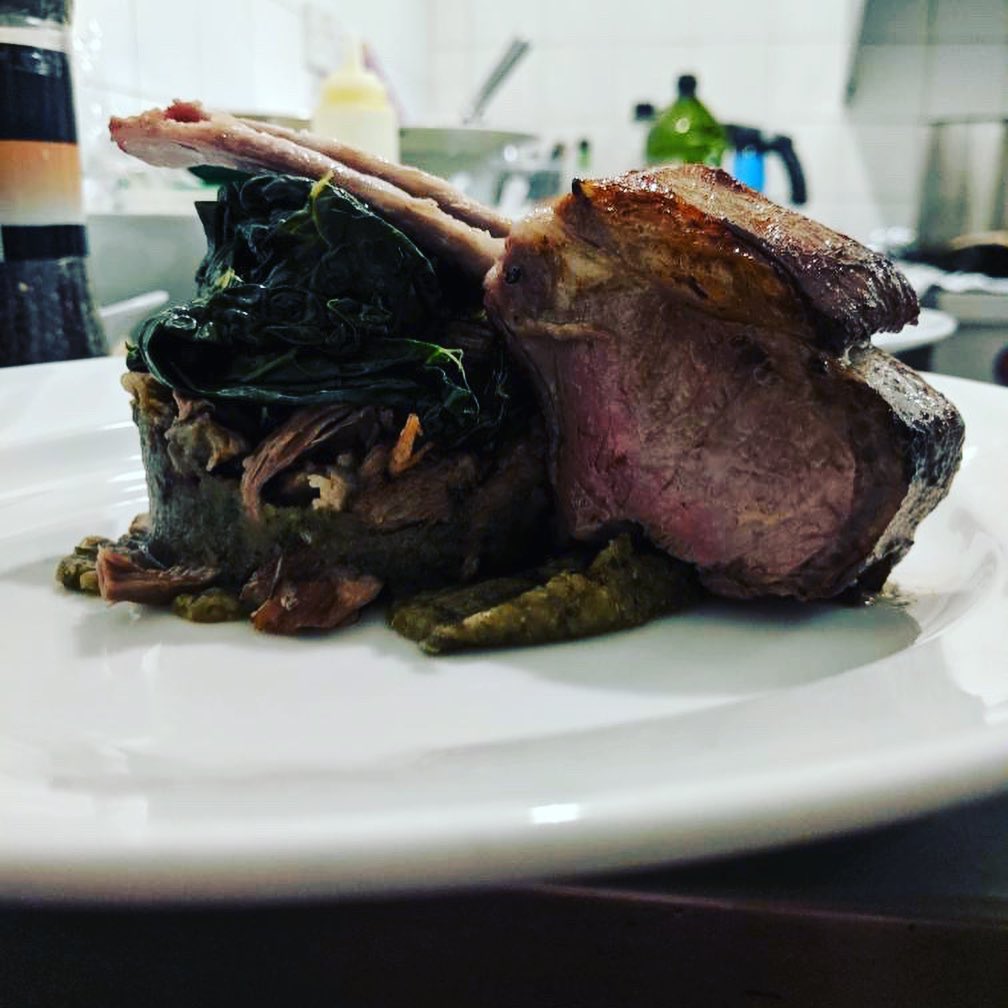 No. 10 is a great place to gather with friends and family for lunch, dinner, or a Sunday brunch.
Well known for its seasonal menu, which features some of Norfolk's best local produce diners can also enjoy an extensive wine list which features some of the world's best red and white wines, carefully selected to accompany the current menu.
Some of the delicious dishes available are shown below.
Oven dried tomatoes, grapes and goat cheese with avocado and tarragon
Joyful West crab cake with sweet potatoes and dill
Sea bass fillet with diced potatoes and red pepper
Moroccan filo pastry with roasted vegetables, feta and couscous
Marmalade's Bistro
5 Church St, Sheringham NR26 8QR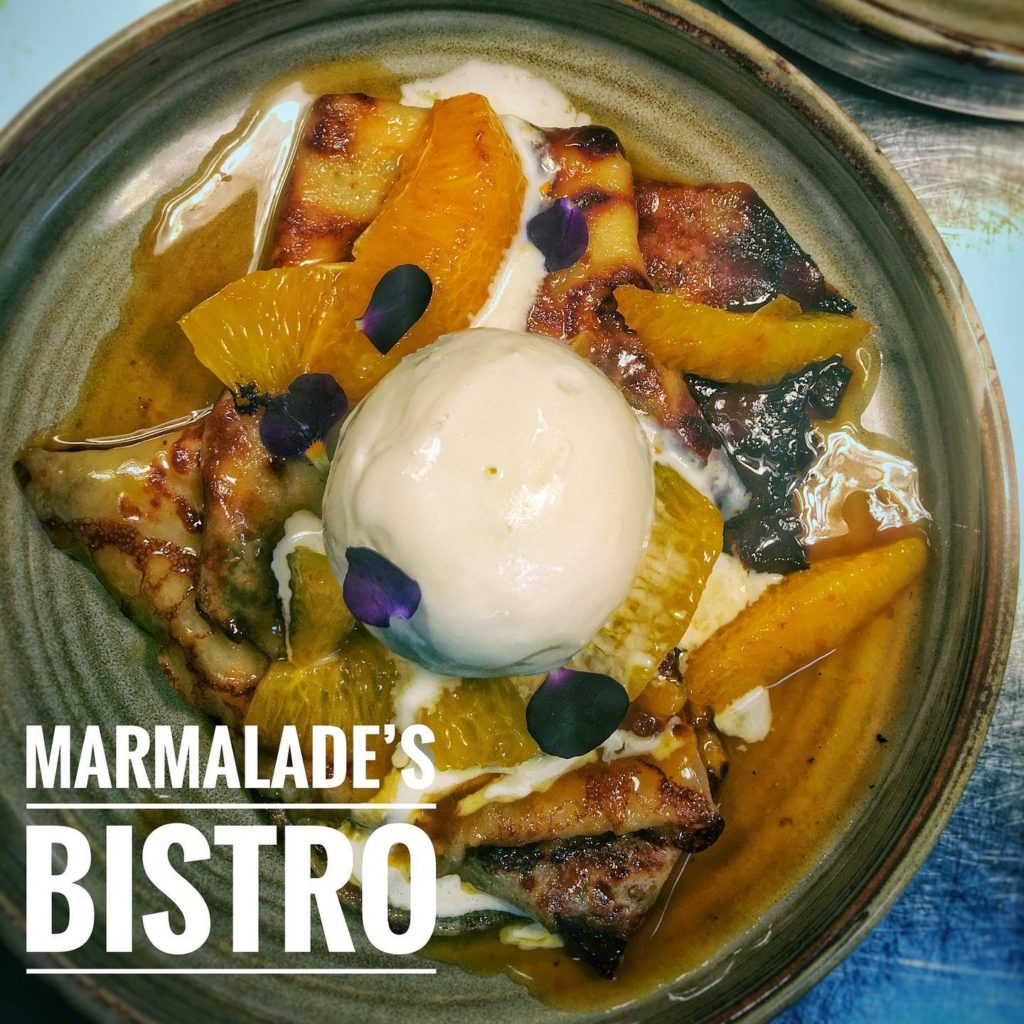 Marmalade's Bistro is a very popular restaurant in the heart of Sheringham, Norfolk.  Both locals and visitors have been enjoying relaxed and informal meals here for over 15 years.
Diners can expect a delightful mix of classic British food, alongside friendly, passionate staff, a combination that results in happy, satisfied customers.
Run by a husband-and-wife team this lovely intimate restaurant is the ideal lunch or dinner destination with friends or family.
Some of the dishes on the current menu are shown below.
Chicken Liver and Mushroom Pate – served with red onion marmalade and warm toast
Chicken breast stuffed with mozzarella – served with Dauphinoise potatoes, a leek and tarragon sauce, asparagus and a Parma ham crisp
Grilled aubergine- served with purple sprouting broccoli, braised puy lentils, caper vinaigrette and toasted pine nuts
Slow cooked rump of Felthorpe Lamb, Anna potatoes, a rosemary and red wine jus and sauteed tender stem broccoli
Chai-Yo Thai Restaurant
36 High Street, Sheringham NR26 8DT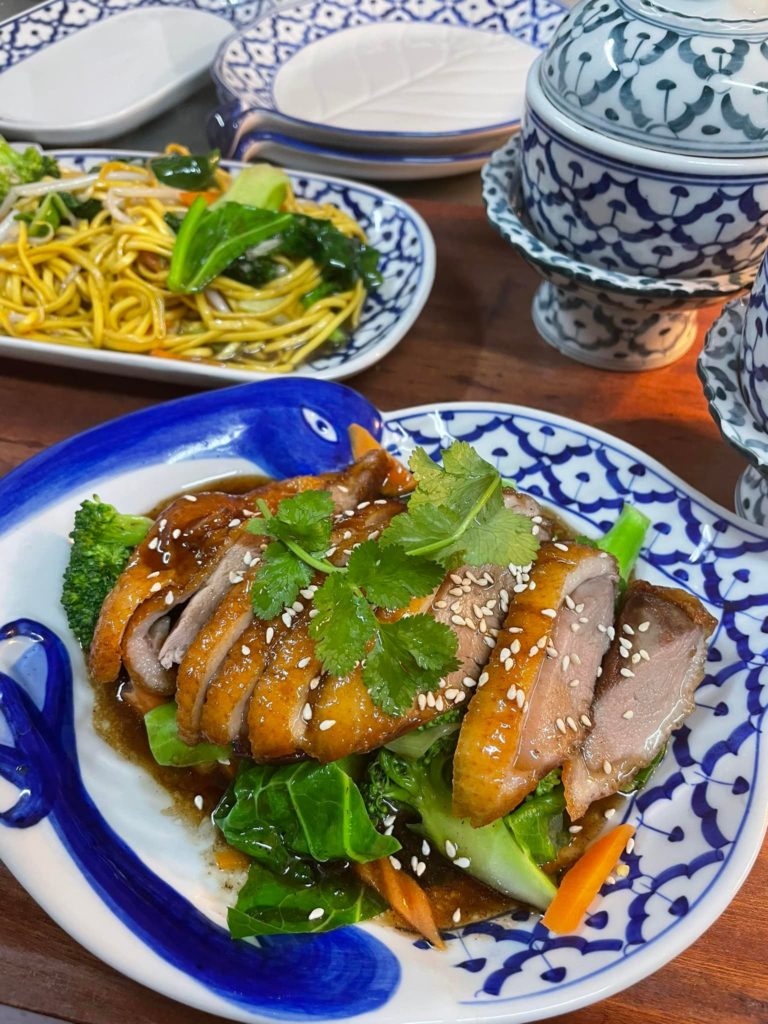 For over 40 years, Chai-Yo has been serving some of the best Thai food in Sheringham.
Their chefs use only the finest ingredients, and they are proud to offer their customers the best taste of Thailand.
From unique signature starters to extensive main courses, one thing is for sure – they are certain to have something to suit every taste.
Below you can see some examples form the menu.
Chicken Satay- grilled chicken breast on bamboo skewers marinated in Thai herbs, served with peanut sauce and pickle salad
Sweet Corn Cake – deep fried sweet corn mixed with Curry paste, lime leaves, egg and plain flour served with sweet chilli sauce
Pork salad- slices of pork toast fresh chillies celery mint coriander spring onions cucumbers tomatoes and lime juice
Crispy Beef – beef slices deep fried in batter, stir fried with homemade Thai sweet chilli sauce, sweet Peppers, celery and onions
Labone Indian Cuisine
40 Cromer Rd, Sheringham NR26 8RR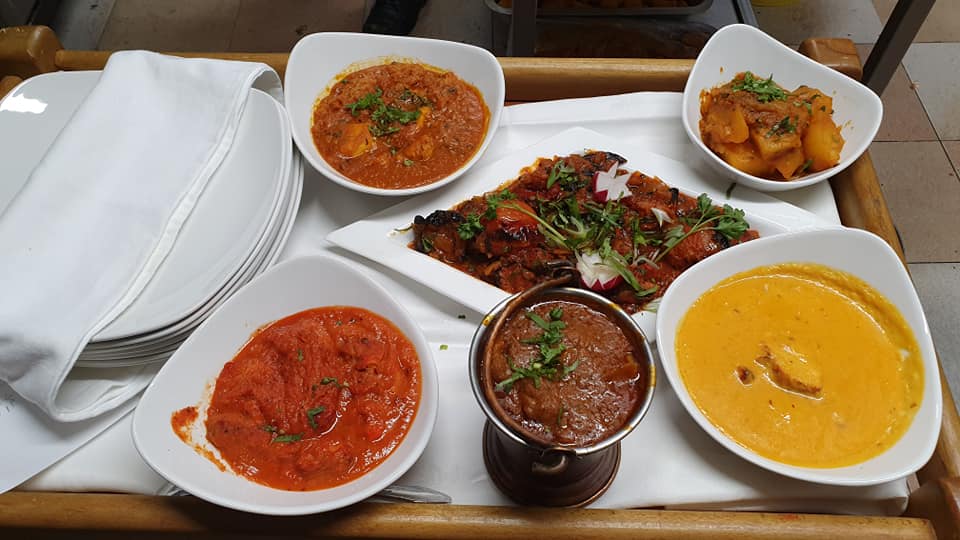 Established in 1990, Labone Indian Cuisine in North Norfolk is one of the oldest Indian restaurants in the area.
The staff here are fully committed to providing their customers with the best possible Indian and Bangladeshi food.
All of the dishes are prepared on a daily basis using the finest ingredients. The chefs use only the freshest ingredients to ensure that the customers have the best possible experience.
Take a look at some of the star dishes available from the current menu.
Lamb Tikka – Small chunks of Lamb which have been marinated in yoghurt and spices and then threaded onto skewers and cooked in a tandoor oven. With fresh salad & mint sauce
Chicken Chili – Diced breast of chicken lightly coated with breadcrumbs and chilli flakes. Pan-fried with hot spiced onion & mushrooms
Monk Fish Tikka – Small chunks of Monkfish, lightly spiced and marinated in a special sauce, threaded onto skewers and cooked in a tandoor oven. With fresh salad & mint sauce
Tandoori Duck – Small chunks of Duck which have been marinated in yoghurt and spices and then threaded onto skewers and cooked in a tandoor oven. With fresh salad & mint sauce
Upcher's Restaurant
Lodge Hill, Upper Sheringham, Sheringham NR26 8TJ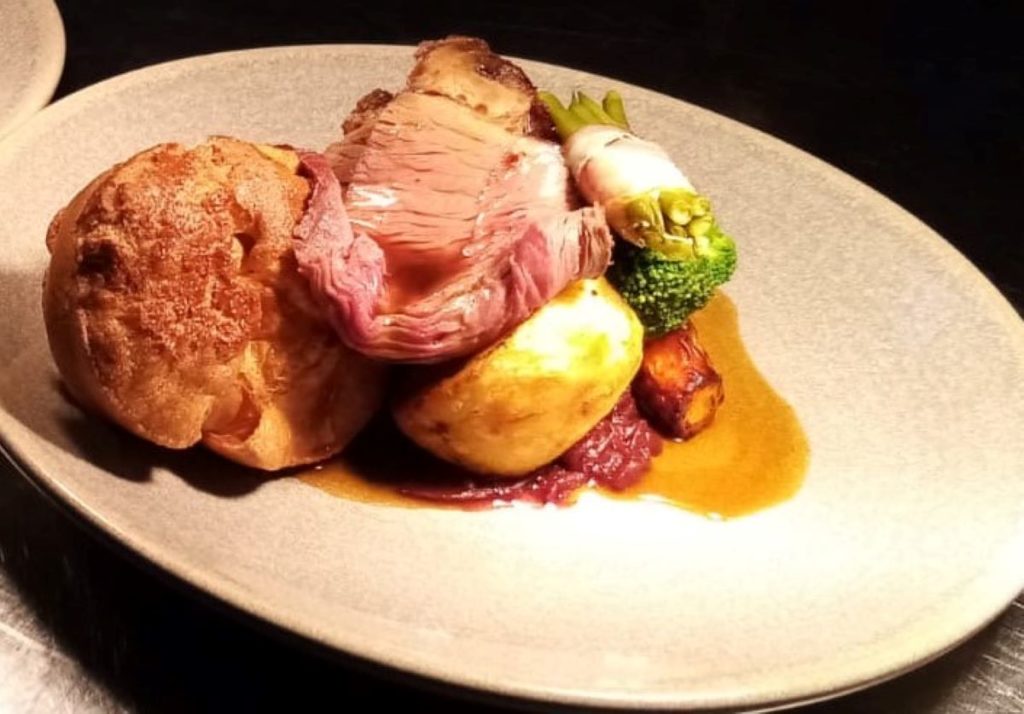 Located at the stunning Dales Country House Restaurant, the Upcher's Restaurant is a superb destination for an upmarket meal.
The Upcher's Restaurant offers a modern take on the traditional dining room with a twist. This concept allows us to create a setting that is conducive to the presentation of our signature English cuisine.
Head chef Matthew Stacey and his team are known for their innovative and creative creations. This is the perfect location for a special occasion or a gathering with family and friends.
Take a look below at some of the delicious items currently on the menu.
Torched Smoked Mackerel – Celeriac remoulade, harissa oil, pomegranate dressing
Sea Bass – Poached fregola, roast Mediterranean vegetables, tomato salsa, balsamic glaze, lemon oil
Fillet of Norfolk Beef – Sweet potato parmentier, roast cherry tomatoes, kale fine bean bundle, tenderstem broccoli, red onion reduction
Lemon Tartlet – Fresh berries, meringue pieces, chocolate sauce, raspberry sorbet
Have you visited any of these restaurants, looking for another area, check out other Places To Eat in Norfolk