Check out the best Restaurants Bury St Edmunds has to offer.
Bury in St. Edmunds is a charming country market town in Suffolk that has an enviable selection of shops, restaurants, and other establishments. It also hosts two weekly markets.
The town centre is packed full of enticing boutiques, eateries, and coffee shops. Bury, as it is fondly referred to by locals, was originally called Beodericsworth. It was built on a grid pattern by Abbot Baldwin around 1080.
It is known for brewing and malting and for a British Sugar processing factory, where Silver Spoon sugar is produced. Many super restaurants can be found in Bury, lets take a look at some of the best.
Best Restaurants Bury St Edmunds Has To Offer
Cheers Restaurant Bury St Edmunds
24 Angel Hill, Bury St Edmunds IP33 1UZ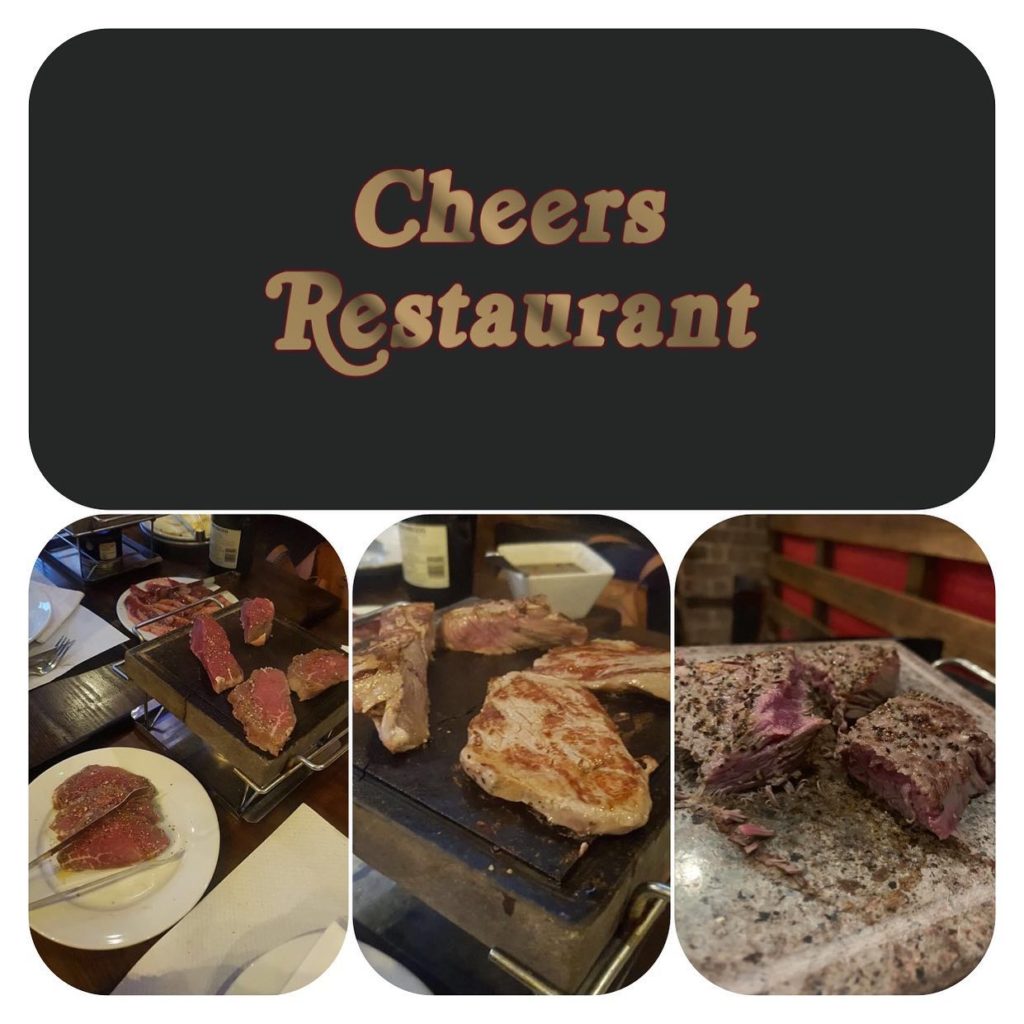 The concept at Cheers is a unique dining experience. It offers a wide variety of food and drink options, and it's a great place to meet for dinner or a special occasion.
The goal of the restaurant is to make every guest feel like they're at a special event, and to provide them with the best possible service.
Cheers is predominantly a steak house, and these delicious pieces of meat are cooked on a hot stone to your exact liking. Some of the most popular items from the current menu are shown below.
Spiced Fried King Prawns – choice of king prawns with shell or peeled off, fried with olive oil, garlic and spices
Sea Bass Fillet – served with new potatoes and spinach, topped with butter sauce
The Cheers Steak – sirloin steak served with mushroom sauce, chips, and basmati rice
Sirloin Steak – cooked to your liking on a hot stone served with basmati rice, beans, salad and either chips or new potatoes
Francela Restaurant
27 Angel Hill, Bury St Edmunds IP33 1UZ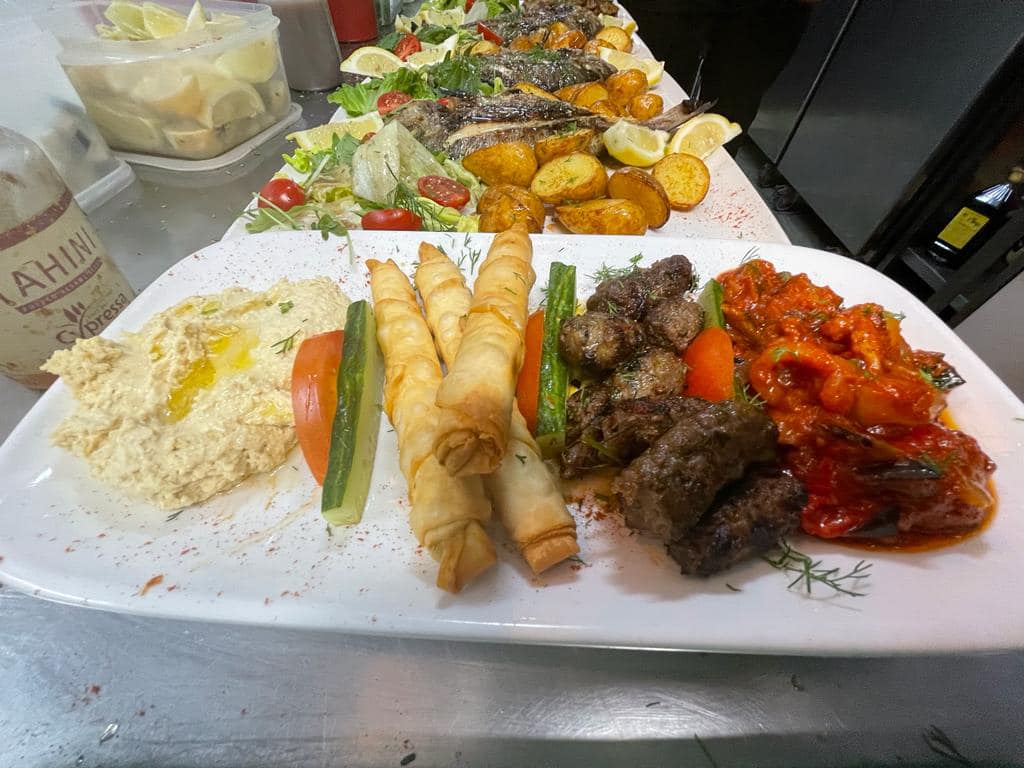 At Francela they use only the freshest and finest ingredients to create their Mediterranean-inspired dishes.
The restaurant features open brick clad walls creating a modern, chic ambience that's for meals out with friends or family. The menu features a fabulous variety of mezze plates and traditional grilled Mediterranean food.
Some of the choices from the current menu are shown below.
Filo Pastry Rolls – filo pastry rolls filled with feta cheese, mixed herbs and fresh parsley served with salad
Garlic Shrimps – shrimp pan fried with garlic and oriental herbs, served with bread and salad
Chicken Guvec – diced chicken casserole with tomatoes, peppers, mushrooms, and onion, seasoned with herbs and served with salad and cracked wheat
Lemon Pana Cotta – tart fresh and creamy lemon pana cotta with a buttery biscuit base
Gastrono-me
22 Abbeygate St, Bury St Edmunds IP33 1UN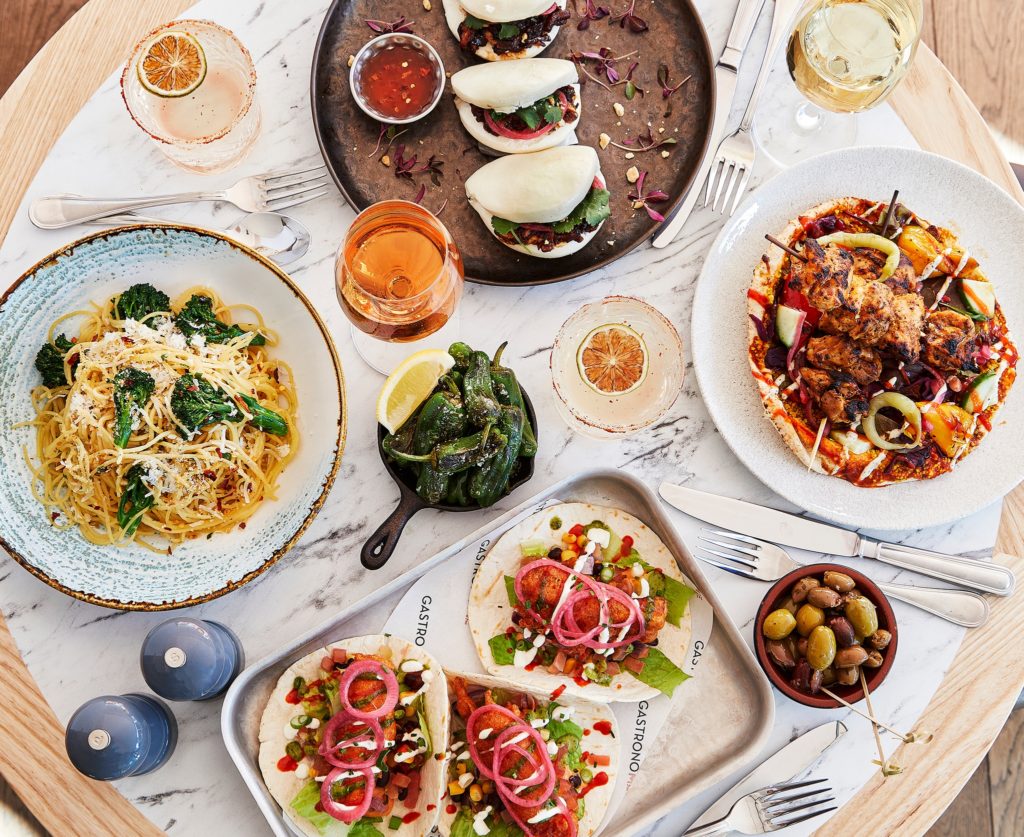 At Gastrono-me, they work hard to create beautiful, crave-worthy meals and cocktails that are served up in their vibrant all-day restaurants.
Well known for their passion for food and dedication to bringing the best possible flavour to their customers, this is super cool and friendly place to enjoy a meal.
Everyones individuality is catered for at Gastrono-me, and they aim to create menus that are inspired by the places that are close to the chef's heart.
This technique brings the passion and zest to every dish served to every customer. Some of the dishes are shown below.
Middle Eastern Chicken Skewers – spicy marinated chicken sizzled on the grill, served in a khobez flat bread with harrisa, hummus, house salad, pickles and sauces
Korean Beef Tacos – spicy Asian BBQ brisket, kimchi, black bean and corn salsa, sriracha and pink pickled onion, sesame seeds in a trio of mini tortillas
Burrata with burst tomatoes- Rigatoni tossed with marinara sauce and topped with creamy burrata cheese and basil oil
Chicken and Bacon Diavola – smoky paprika chicken tossed with bacon, peas and sunblush tomatoes, in a creamy spicy marinara sauce served with Rigatoni tubes
La Maison Bleue
30-31 Churchgate St, Bury St Edmunds IP33 1RG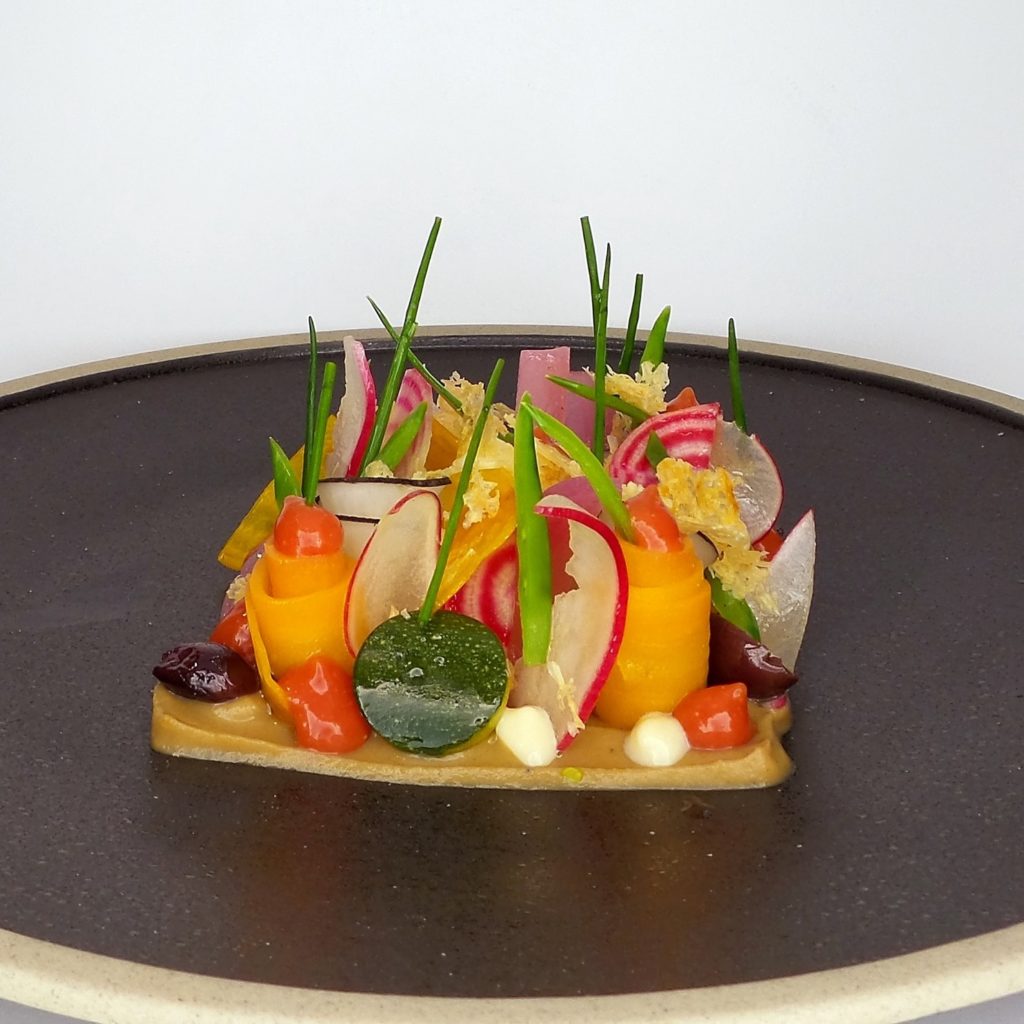 The critically acclaimed and award-winning French restaurant Maison Bleue is known for its impeccable service and exquisite cuisine.
Head chef, Pascal Canevet, is a native of Brittany and brings a unique blend of flare and flavour to his creations. The restaurant itself which is enjoys a superb location in the heart of Bury St Edmunds, has an understated elegance.
It features original beams and deep-set windows that give it an intimate feel. Its interior also features a variety of modern art and luxurious linens. It is the ideal spot for a special meal with family or friends. Some of the dishes on the current menu are shown below.
Lamb belly – Pan-fried lamb belly, aged balsamic vinegar caramel, vine tomato sauce, feta
Gilt Head Bream– Flame grilled ginger marinated gilt head bream, carrot, tarragon oil, Greek yoghurt and buttermilk dressing, lettuce sorbet
Sutton Hoo Chicken– roasted breast and leg gateau of free-range Sutton Hoo chicken, Grenache white wine sauce, purple potato, baby leek
Opéra Gateau- Layered coffee, chocolate ganache and almond gateau, crystallised hazelnut, kumquat, crême fraiche ice cream
1921
19-21 Angel Hill, Bury St Edmunds IP33 1UZ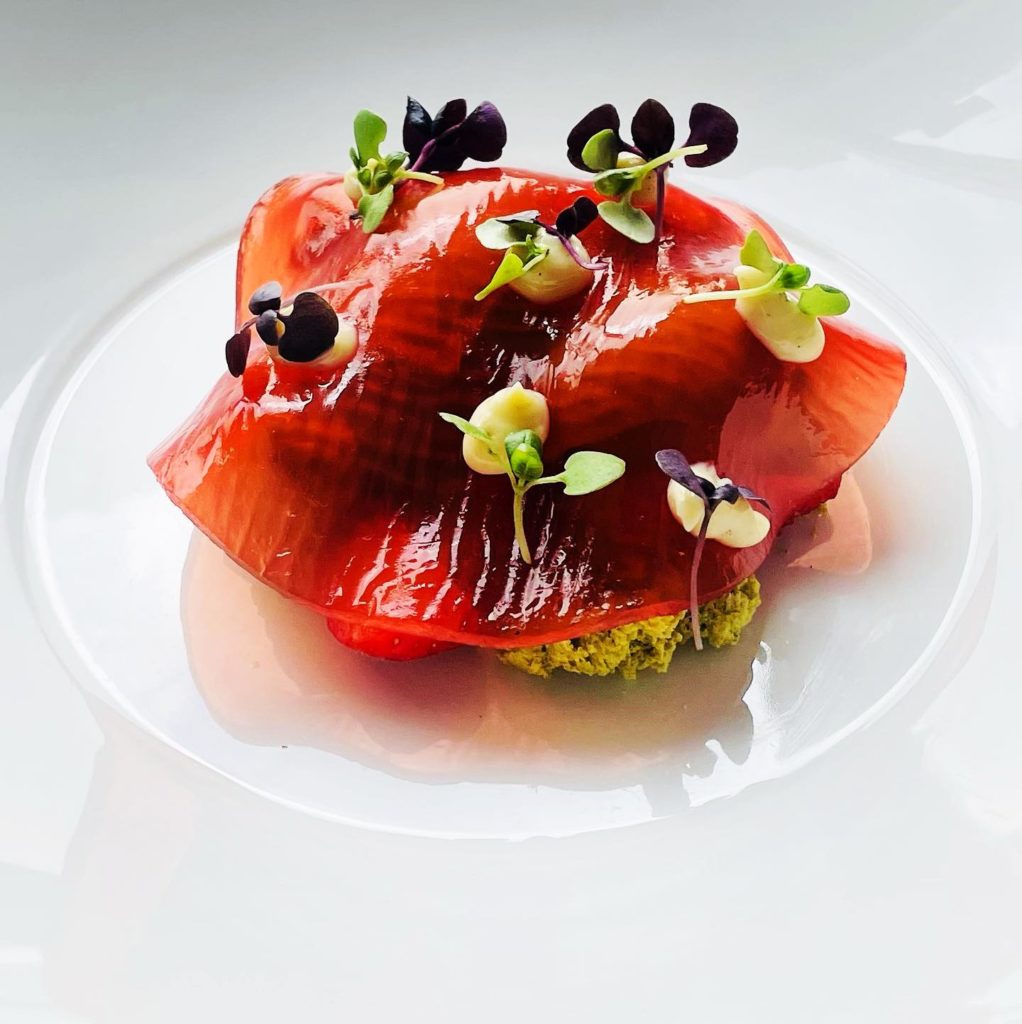 1921 is a multi-awarded restaurant located in the heart of the town of Bury St. Edmunds.
The staff at 1921 take great pride in providing a unique blend of modern and traditional dining. The restaurant's lounge area is filled with a variety of food and drink options, including a selection of canapes and an extensive menu that features local produce. Guests can enjoy a carefully selected display of local art on the walls in the dining room. The menu features a variety of signature starters such as the Ardley asparagus with truffle croquettes and roasted hazelnuts. More examples of the dishes on offer are shown below.
Suffolk Lamb Saddle, goats curd, jersey Royals, shoulder nanarin
Chilled courgette and mint soup, ricotta and radish
Iberico Pork Loin – braised cheek, module dates
Carrot cake, walnuts and golden raisins
Have you visited any of these restaurants, looking for another area, check out other Places To Eat in Norfolk