Best restaurants Kings Lynn Has To Offer. King's Lynn is a major town in West Norfolk, known for its maritime history and heritage. The area's impressive coastline and the surrounding countryside provide visitors with a great variety of attractions.
The town's history and the natural beauty of the region make it an ideal choice for anyone who is looking to explore. During the 14th century, King's Lynn was regarded as one of the most important ports in England.
There was a tidal lake that used to be around this area, and it is believed that the town was named after it, as the Celtic word for lake was Lin.
There are some superb restaurants in Kings Lynn – lets take a look at some of the most popular.
Best Restaurants Kings Lynn Has To Offer
Liquor and Loaded
21 Tower St, King's Lynn PE30 1EJ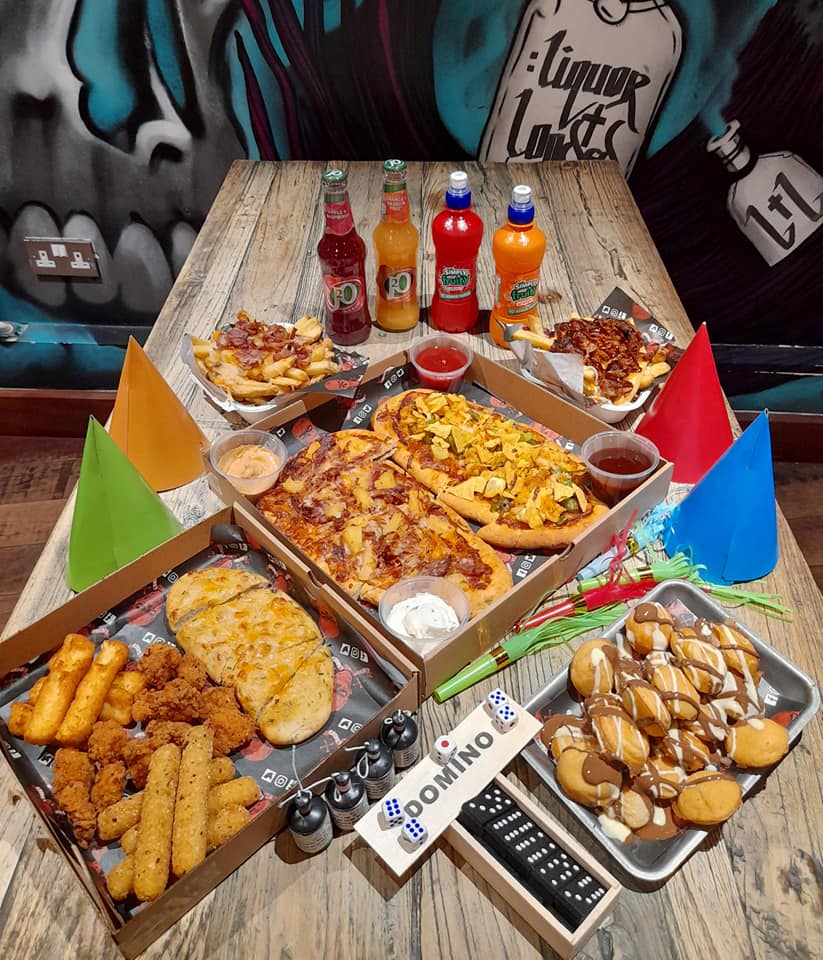 At Liquor and Loaded you can expect to be welcomed into a unique, quirky interior, with a super cool vibe!
The food served is outstanding in taste and quality, plus there are superb cocktails and loaded meat trays to devour! This is the perfect trendy spot to join family and friends for drinks and a scrumptious bite.
Take a look below at some of the delicious items available on the current menu.
Southern Fried Chicken BBQ Waffle Melt – southern fried chicken on a sweet Belgium waffle topped with BBQ sauce, bacon and cheese served with skin on fries
Sweet Chilli Wings – smothered in a Thai style sweet chilli sauce
Maple Jack Burger – glazed in BBQ sauce topped with Monterey Jack cheese, Maple bacon, fried onions and BBQ sauce
Meat Feast Naan- BBQ pulled pork, pepperoni, red onion, ham and mozzarella on a BBQ base with chillies and spring onion
Mem's Kitchen
69 High St, King's Lynn PE30 1AY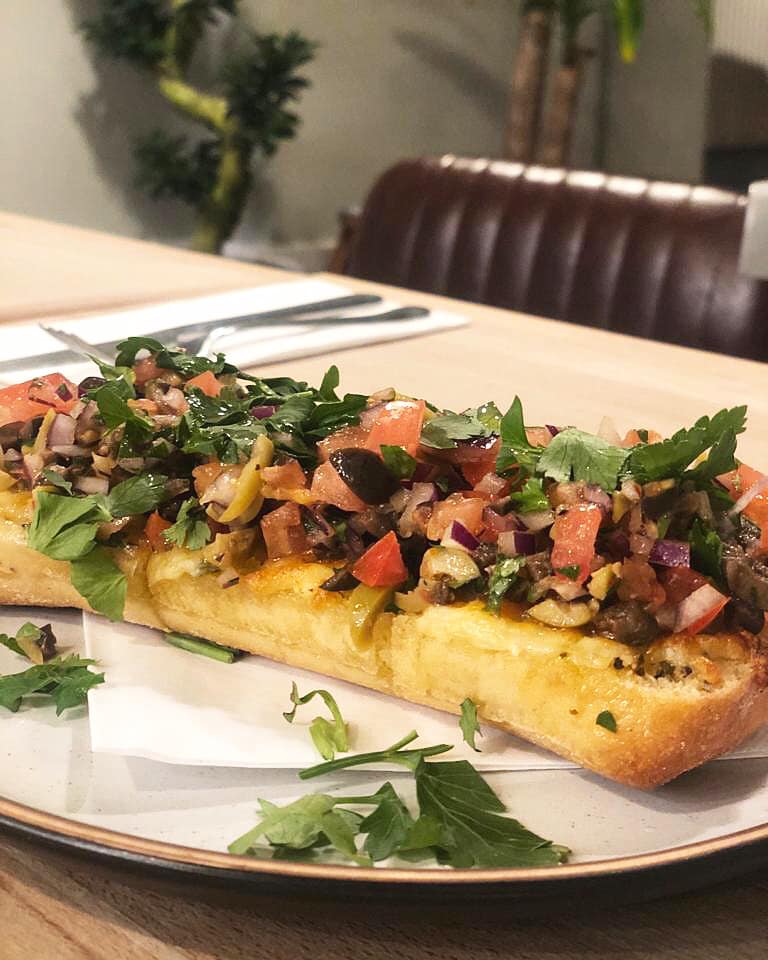 Mem's Kitchen is a quaint and comfortable eatery, which creates and serves freshly cooked Mediterranean cuisine in a bright and relaxed environment. Ideal for lunches with friends, family, or colleagues.
They also serve homemade cakes, healthy lunch boxes and breakfasts, and there are plenty of options for vegetarian diets. Check out some of the dishes on offer from the delicious menu.
Pan Fried Chicken Livers – liver with bacon, spinach and red onion salad served with chips
Chargrilled Mediterranean Kofta – served with grilled tomatoes, Peppers, mushroom, homemade chilli sauce, salad and rice
Vegetable Moussaka – layers of potatoes, aubergines, courgettes, mixed peppers, and carrots topped with feta cheese and béchamel served with homemade tomato sauce mix salad and rice
Marinated Fresh Calamari – salad with chilies and rocket salad
Pearl River Restaurant
John Kennedy Rd, King's Lynn PE30 2AA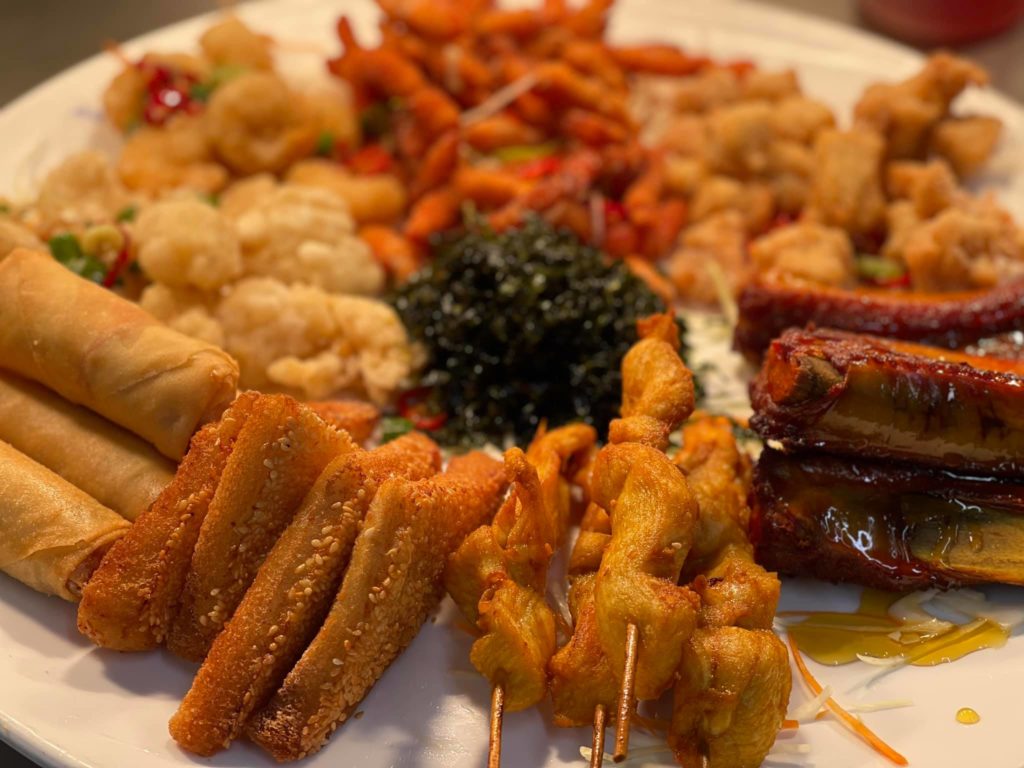 Pearl River Restaurant serves the finest Chinese cuisine from their up market, contemporary style restaurant.
The extensive Chinese menu captures the essence of a clever combination of traditional Chinese cuisine and a twist of European creativity.
Below we show you some of the fabulous items available on the generous and extensive "all you can eat "menu.
Chicken Wings Cantonese Styl
Beef With Black Pepper Sauce
Beef With Green Pepper And Blackbean Sauce
Crispy Sesame Prawn Toast
Crispy Won Tons
Mussels In Blackbean Sauce
Roast Pork Chow Mein
Poco Lounge
43-44 High St, King's Lynn PE30 1BJ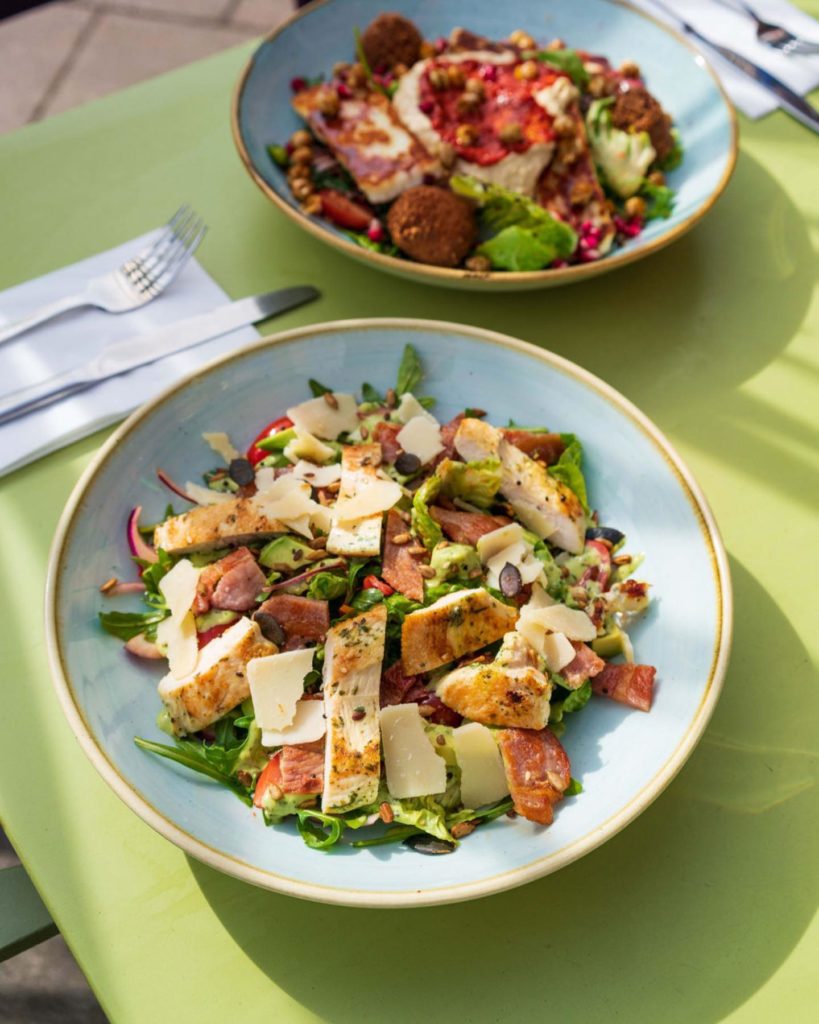 The Poco Lounge is a beautiful old white and black building with an outside terrace and two majestic lions guarding its entrance.
Inside, the space is filled with paintings and vintage lights, and it serves a wide range of food and drinks, including vegan and gluten free options.
Take a look at some of the stars of the menu.
Shakshuka – Two poached eggs in a lightly spiced Mediterranean tomato & red pepper sauce with roasted aubergine, crispy chickpeas, and whipped feta yoghurt, served with toasted ciabatta
Falafel & Avocado Ciabatta – with hummus, edamame guacamole, pickled slaw and roasted red pepper sauce
Pulled Brisket Chilli – Slow-cooked beef brisket, black beans, and mature cheddar, served with spicy rice, spring onion, red chilli and yoghurt
Halloumi & Falafel Salad – with hummus, harissa, flame-roasted peppers, mixed leaves, quinoa & lentils, red onion, cherry tomatoes, lime & sumac dressing, and pomegranate seeds
Soul Restaurant
15-19 Tower St, King's Lynn PE30 1EJ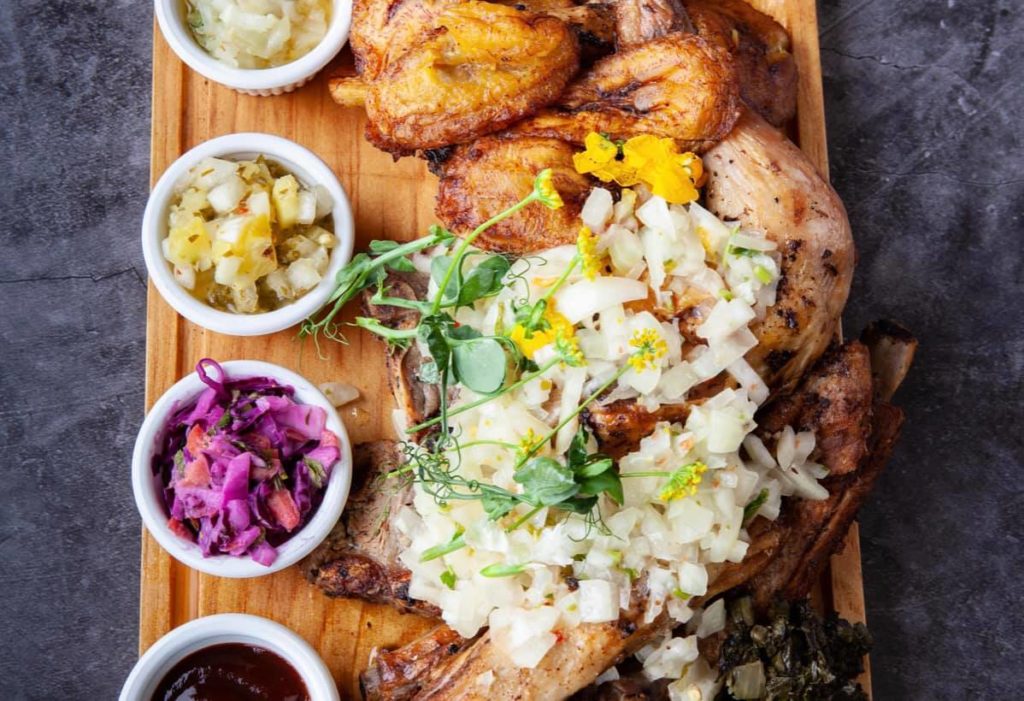 Soul Café and Restaurant is a little taste of the Caribbean in the heart of Kings Lynn. This inspired and unique kitchen combines the best of British cuisine with Caribbean-inspired dishes.
There is also a wide variety of vegan and gluten-free options, as well as non-spicy ones for those who prefer a milder taste.
The fusion menu features a variety of cuisines from Caribbean, British, and Thai flavours. It changes seasonally and uses local produce wherever possible. Some of the items available on the current menu are shown below.
Thai vegan golden bag – with sweet chilli sauce
Caribbean chicken in ciabatta – Slow-cooked Caribbean chicken leg, creole sauce
Caribbean mixed grill – Jerk chicken, sticky pork ribs, chilli beef in a lightly spiced batter, pineapple salsa, creole sauce
Mango, lime & coconut cheesecake
The Rathskeller
1 Hanse House, S Quay, King's Lynn PE30 5GN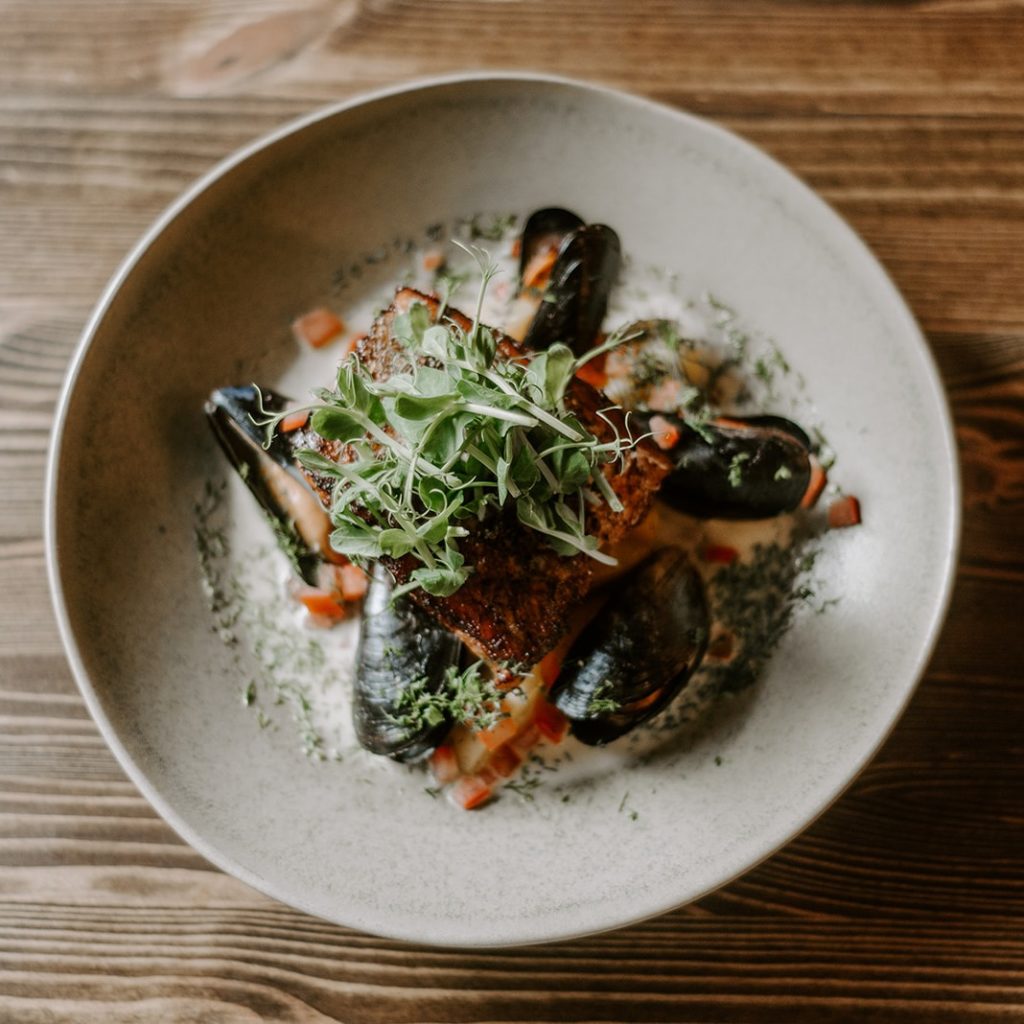 The Rathskeller is a King's Lynn restaurant that serves up both great food and great service.
Their ethos is that everyone should have the opportunity to experience great food and service and so they strive to provide a great atmosphere in there relaxed and comfortable dining room.
The restaurant's interior and furnishings are carefully selected to create a tranquil and comfortable environment for dining. The exposed timbers of the roof and the river views provide the perfect backdrop.
Here are a few of the delicious items available on the menu.
Cheesy nachos with guacamole, sour cream and tomato salsa
The Rathskeller 6oz beef burger with garlic mayo, tomato relish and fries | 12
Vegan macaroni cheese, garlic bread and salad garnish
Strawberry and Champagne sorbet
Have you visited any of these restaurants, looking for another area, check out other Places To Eat in Norfolk