Check out the best Restaurants Harlow has to offer.
Located in the heart of the beautiful Essex countryside, Harlow has a rural atmosphere and is known for its parks, woodlands, ponds, and open spaces.
There are 13 ancient monuments in the area, including the Roman Temple Site. The first recorded record of Harlow dates back to 1086, when the Domesday book was written.
It was commissioned by William the Conqueror to study the resources and extent of the country at that time. Archaeological evidence from the prehistoric era and the Roman era have also contributed to the history of Harlow.
There are also some excellent restaurants in Harlow, and we show you some of the most popular below.
Best Restaurants Harlow Has To Offer
Coho
Old Rd, Harlow CM17 0HQ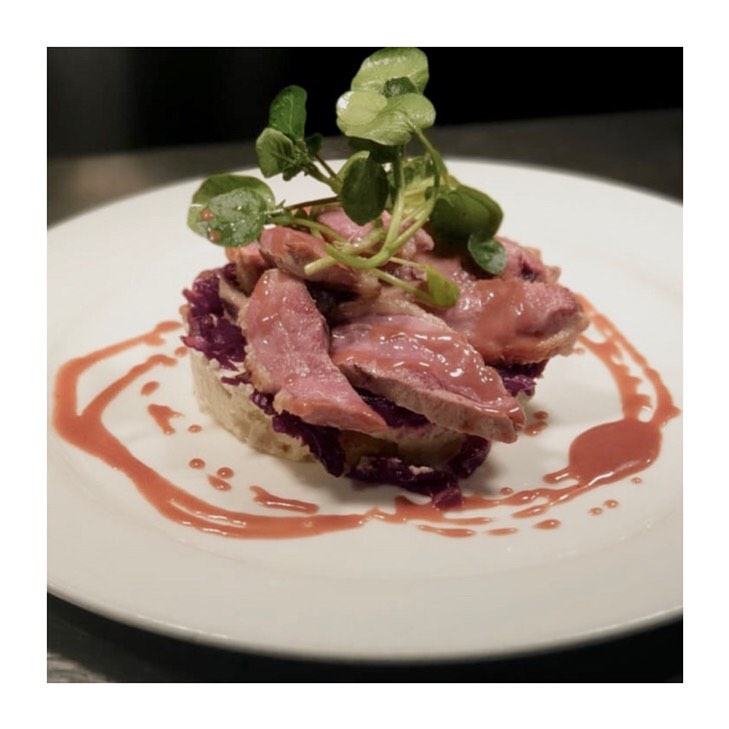 At COHO diners can enjoy modern European cuisine in the heart of the Essex countryside. COHO is a family-run restaurant that serves local produce from its beautiful location on the Essex and Hertfordshire border.
It has been open for over 14 years and features a variety of menus. It is worth noting there are also set menus for larger groups, making it an ideal destination for birthday celebrations or similar.
Read on for some of the delicious options available from the menu.
PORTOBELLO MUSHROOM oven baked, topped with ratatouille, gruyere cheese & breadcrumbs with red onion marmalade
SLOW COOKED PORK BELLY with creamy mash, savoy cabbage & bacon, red wine jus
GRILLED HALLOUMI SALAD with roasted Mediterranean vegetables, red onion marmalade, dill & cucumber yoghurt dressing
BERRY ETON MESS meringue & cream indulgence with mixed berries
Miller and Carter
London Road, Harlow CM17 9NG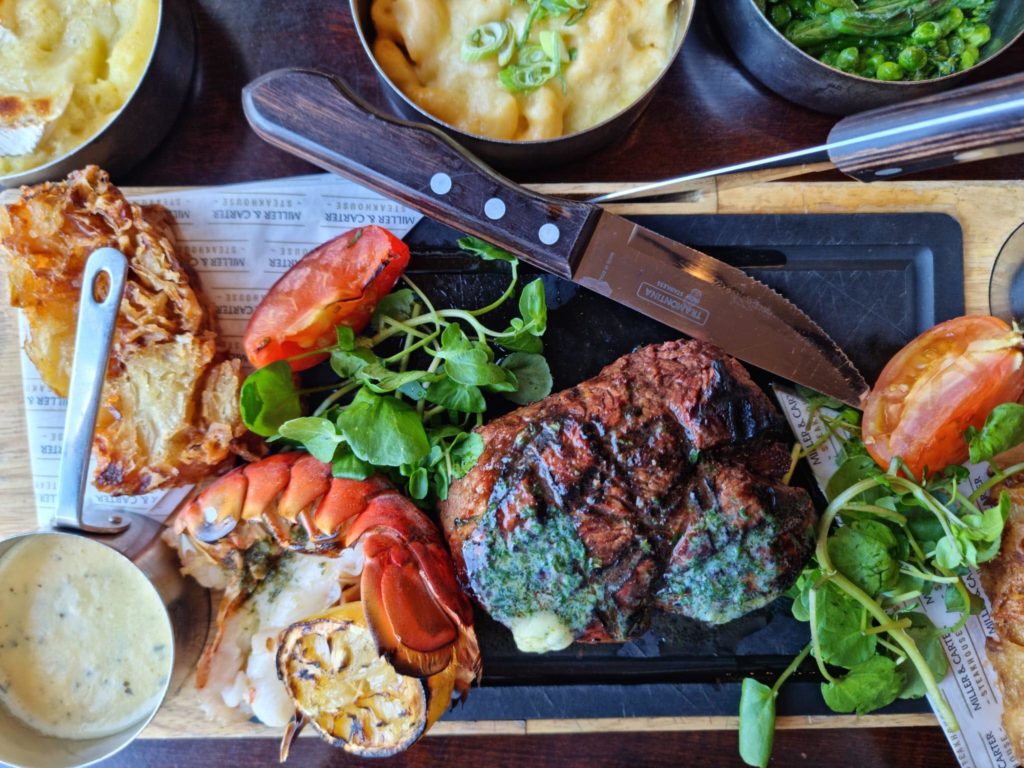 Miller and Carter are a well-known Steakhouse, and the meat they serve is second to none.
The chefs are trained to the highest possible level, and many are award winning. Miller and Carter have been awarded "The Masters of Steak" prize which consist of meticulous inspection of the field to fork practises, ensuring every inch of the operation is the very best it can be.
For an experience you'll remember, the expert chefs have created a stunning main menu that captures the latest flavours and ingredients of the season. 
Some of the mouth watering options available on the menu are shown below.
STICKY CHIPOTLE CHICKEN – Sweet chipotle-glazed chicken bites with chilli jam dipping sauce
BARBECUE BEEF CROQUETTES – On a bed of cucumber & tomato salsa salad with a lemon & caper mayonnaise dressing
T-BONE 20OZ On one side a tender fillet, on the other a flavoursome sirloin, recommended medium rare
ROASTED SHALLOT TARTE TATIN – Crisp puff pastry topped with roasted shallots, red wine & Armagnac. Ratatouille, balsamic-glazed button mushrooms, Tender stem broccoli and baby potatoes
The Dusty Miller
Burntmill Ln, Harlow CM20 2QS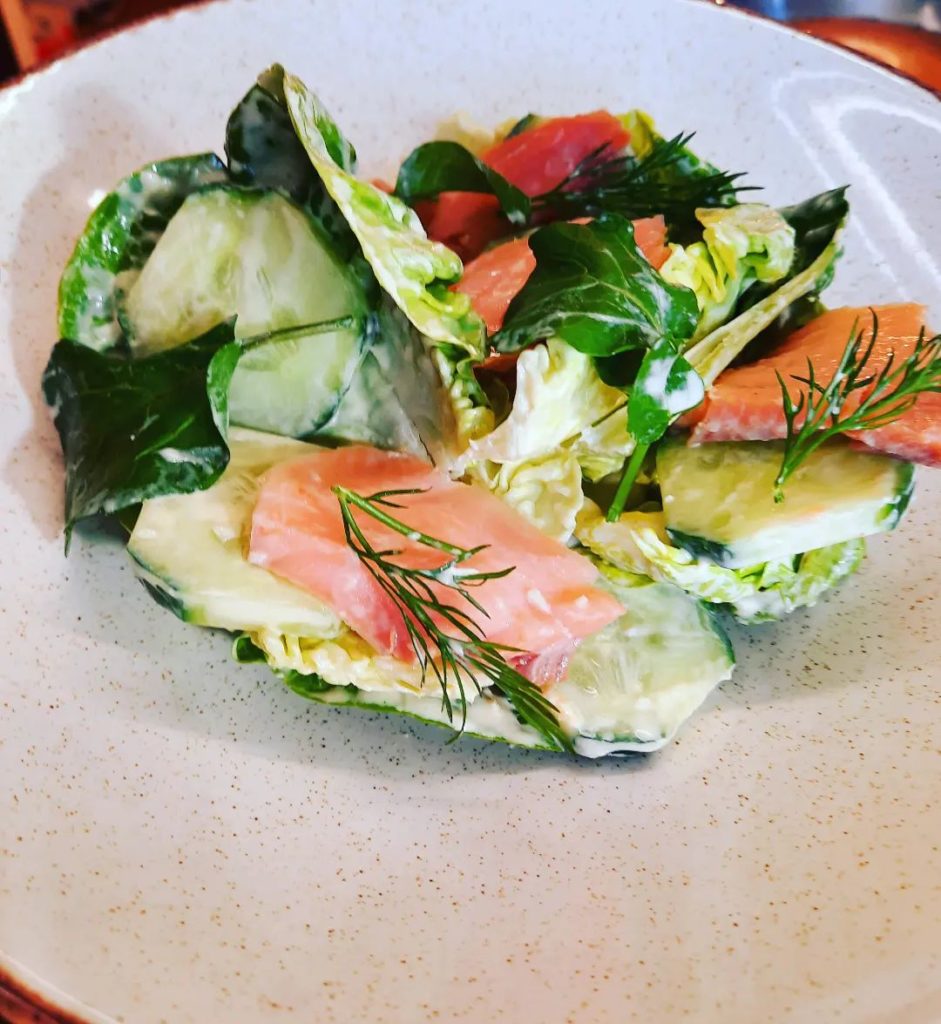 The Dusty Miller is a typical English Gastropub serving traditional British cuisine as well as some more exotic options too.
Elegantly presented and located in the beautiful Hertfordshire countryside, The Dusty Miller is a firm favourite amongst its locals and visitors, for both eating and drinking. 
It is very much a family friendly pub restaurant.  The excellent menu is mainly based on pub classics with a modern twist, using local produce and suppliers where possible. 
Some of the most popular menu items are shown below.
Maldon cured smoked salmon, pickled golden beets, crème fraiche & watercress
Southern Fried Buttermilk Chicken Burger sriracha mayo, iceberg lettuce, brioche bun & skin on chips
Haunch of Red Deer (served pink) potato terrine, baby turnips, heritage carrots & curly kale
Lemon sorbet & Ice-cold Grey Goose vodka
Garden of India
North House Bush Fair, 12-13 Tilegate Rd, Harlow CM18 6PA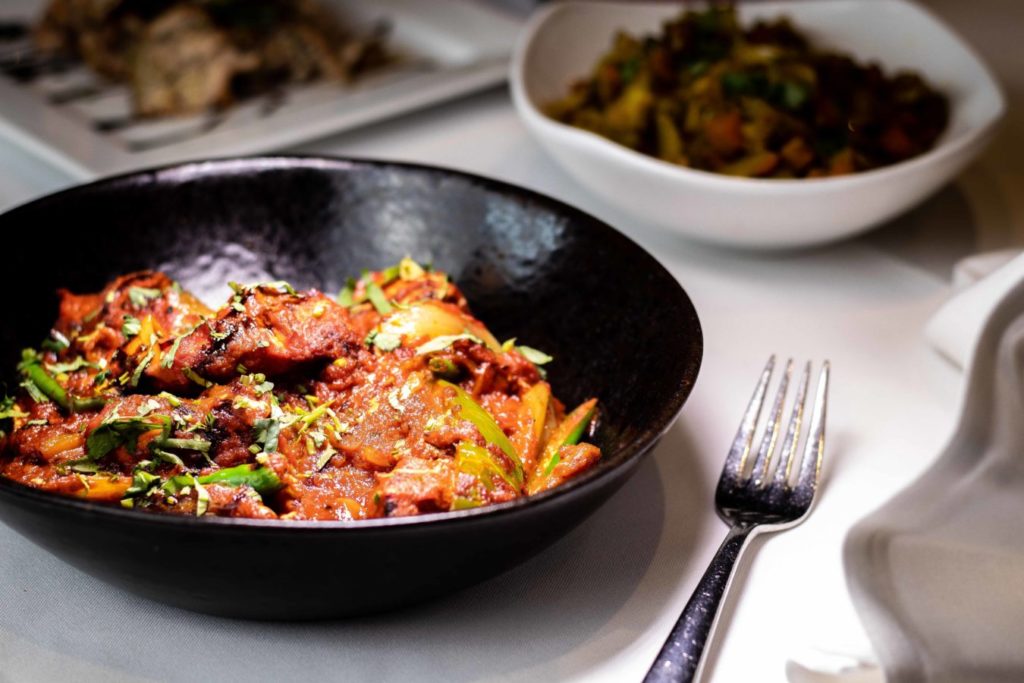 At the Garden of India restaurant, their vision was to create a restaurant that would provide the best possible Indian dining experience for the people of Harlow.
The result is a super popular, friendly, and modern restaurant that serves contemporary and traditional Indian food.
There are also a variety of entertainment nights that are very popular with the customers too.
Some of the star dishes on the menu are shown below.
Saag Haloumi Samosa – Triangular shaped flaked pastry, stuffed with haloumi spinach garlic and onions
Pandey Ji Siti – King Prawn – King prawns grilled in the clay oven then mixed in a unique sauce consisting of diced onions, peppers, tomatoes fresh green chillies
Salmon Shashlick – Fillets of Salmon marinated and grilled in the clay oven with tomatoes and capsicum, served on a sizzler accompanied by a fresh salad
Raj Murghi Stick – A deliciously mild dish of tandoori baked succulent chicken pieces cooked in delicate sauce with cream, ground almonds, coconuts, butter, aromatic spices and yoghurt
Yuce's
1 The Rows, Harlow CM20 1BX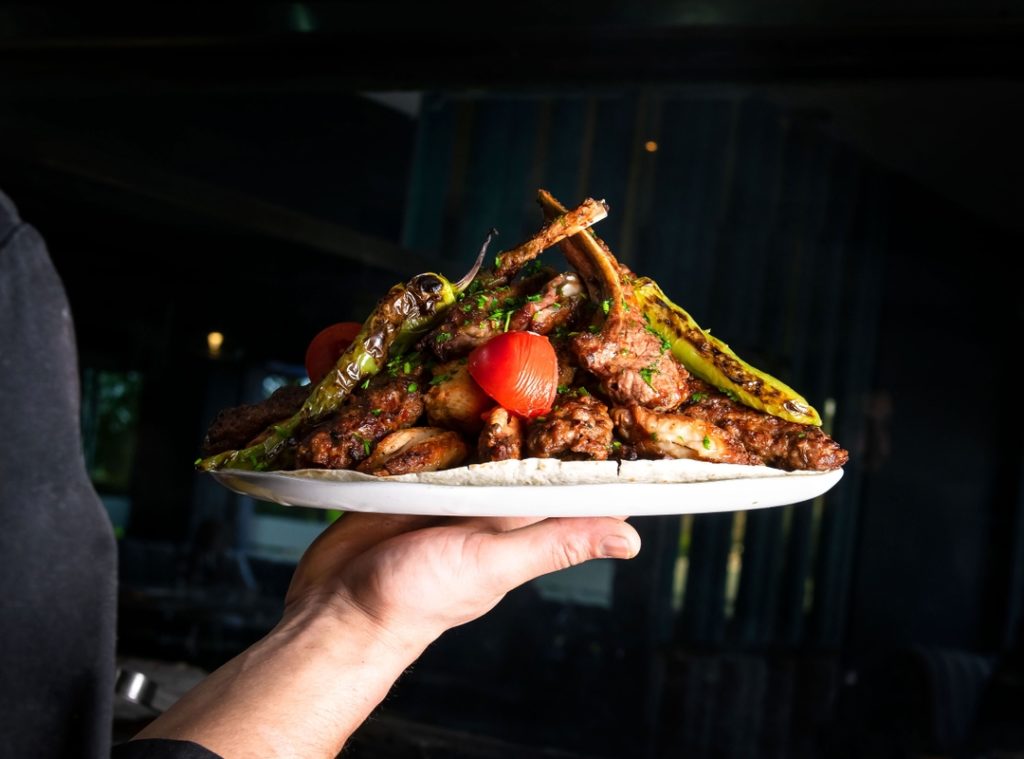 At Yuce's, they have created a modern Mediterranean restaurant experience that's filled with the finest ingredients and techniques from all over Europe.
Using fresh, local, and seasonal produce, they are completely dedicated to celebrating the flavours of the Med, which is so influential on modern day cuisine.
Yuce's has an elegant upper class feel and is the ideal destination for celebrating a special occasion.
Some of the items available on the menu are shown below.
LOBSTER LINGUINE – Linguine pasta topped with fresh lobster tail in a rich tomato, garlic and basil sauce
YUCE'S MIX GRILL – (A mix of Lamb shish, chicken shish, Adana kofte and a lamb chop, chicken wings
CRISPY CALAMARI – Deep fried squid in a buttermilk batter served with tartare sauce
CHAR GRILLED VEGGIE SHISH – Char grilled halloumi with aubergine and season veg drizzled with olive oil and warm tomato and basil sauce
Have you visited any of these restaurants, looking for another area, check out other Places To Eat in Norfolk
​