The charming town of Holt is located in Norfolk's north-east region and is surrounded by beautiful family friendly parks and along a stunning coastline making it an ideal holiday destination.
The town's Georgian buildings are known for their attractive and unique features. There are numerous art galleries, book shops, and restaurants located along the high street. The town also has a variety of charming courtyards and alleys to explore.
Let's take a look at some of the best restaurants in Holt.
Best Restaurants Holt has To Offer
The Snug
Lees Yard, Holt NR25 6HS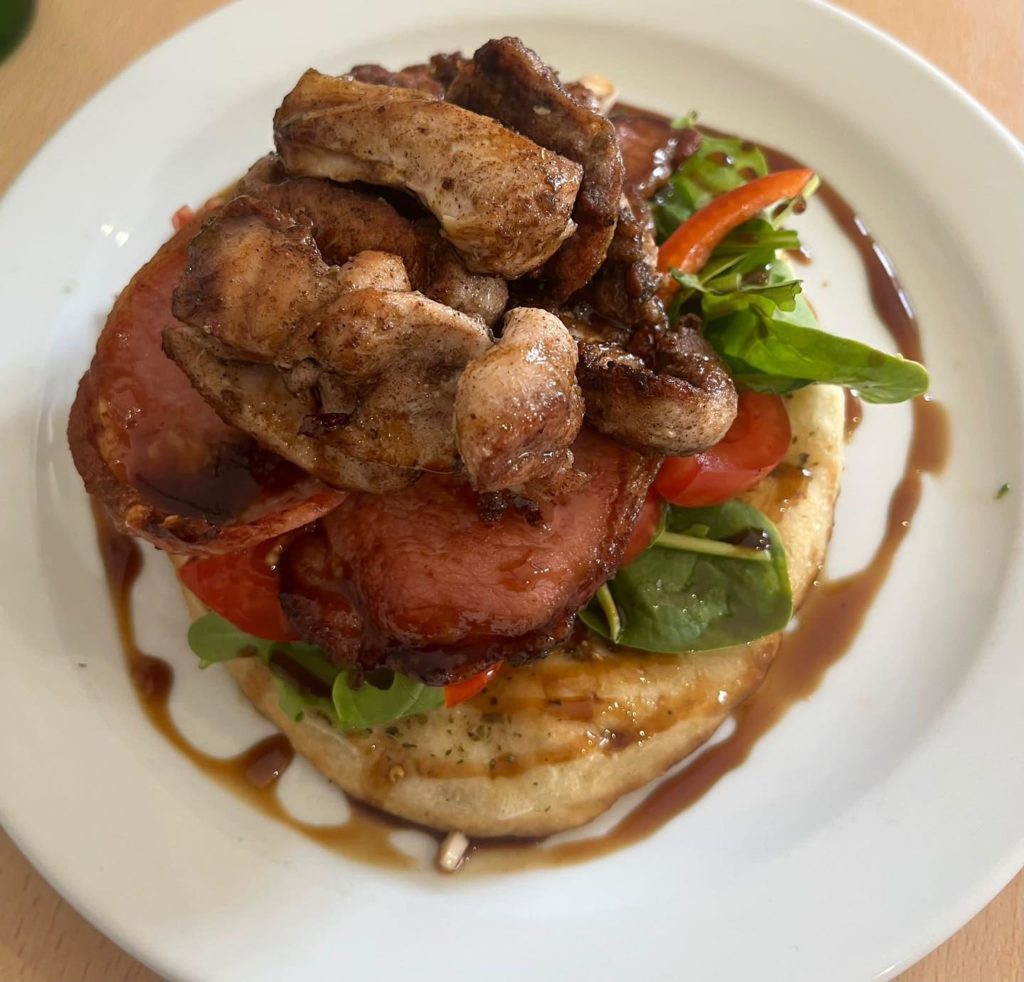 The Cafe & Bistro at The Snug offers a variety of Middle Eastern, British, and Mediterranean cuisine.
Using local, seasonal ingredients, the food is prepared to order to ensure that the taste is fresh, and the nutrients are balanced.
The lounge area and the courtyard are both spacious and provide the perfect spot to gather with friends and family for a drink or a bite to eat.
There is also have an extensive list of wine and coffee options.
Adana Lamb Kebab – Served with kisir, tomato & pomegranate salad, date pilaf and jersey royal potatoes
Roast Chermoula Sea Bream – marinated in chermoula, served with new potatoes and a wild chive aioli
Spanakopita Triangle – Served with roasted feta and roasted tomato
Mediterranean Pork Chop – Served with crushed new potatoes, Norfolk asparagus and roasted tomato
Il Calabrese
3 Franklyns Yard, Holt NR25 6HS

At II Calabrese they strive to source as many local ingredients as possible for their dishes. They also source some of the finest Italian wines and spirits, such as the Sabatini London gin.
They are always looking for new and interesting products to keep their customers happy and interested. At Il Calabrese, you will enjoy a great time and a relaxing atmosphere whilst you experience a little taste of Italy.
Bianchetti Fritti – Fried whitebait fish in a light crumb with a wedge of lemon, bread, and green salad
Spaghetti alla Puttanesca – pasta tossed with rich puttanesca sauce of tomato olives, capers, anchovies and chilli flakes topped with parmesan
Pizza Prosciutto e Funghi – Topped with Parma Ham, Mushrooms, and Buffalo Mozzarella
Pasta al forno con pollo, – Rigatoni pasta with chicken in a tomato and mascarpone sauce with spinach and picante red peppers, topped with parmesan and baked in the oven, served with mixed salad
Byfords
1-3 Shirehall Plain, Holt NR25 6BG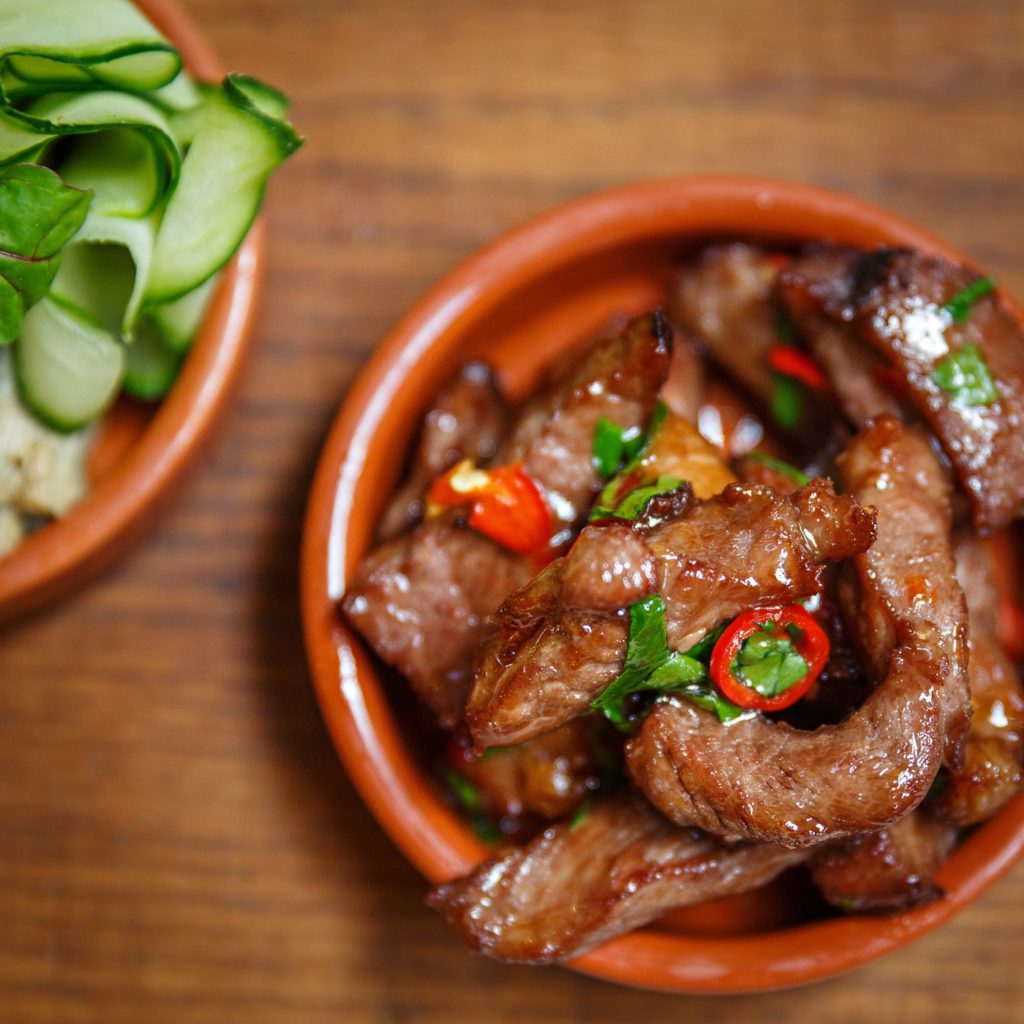 Byfords is a very popular B&B in the heart of Holt, a pretty Georgian town that's surrounded by countryside and independent shops.
They offer a wide range of delicious food options that are ideal for any occasion, whether it's a romantic dinner for two or a gathering with friends.
The menu features a variety of popular dishes such as pizza, seafood, and a fabulous house curry.
They regularly update the seasonal menu to highlight the best local food. Some of the stars of the menu are shown below.
DUO OF BYFORDS BEEF- Seared Rump steak, slow cooked beef pie, anna potatoes, buttered vegetables
& red wine gravy.
KEDGEREE – Cley smoked haddock, rice, prawns, mixed spiced cream & poached egg.
SPICED LAMB BURGER – Onion Bhaji, black onion seed brioche, mango mayo, crispy paprika wedges
ROASTED COD – Chargrilled asparagus, olive oil mash, sun blushed tomato, balsamic and chive dressing
Meadowsweet
37 Norwich Rd, Holt NR25 6SA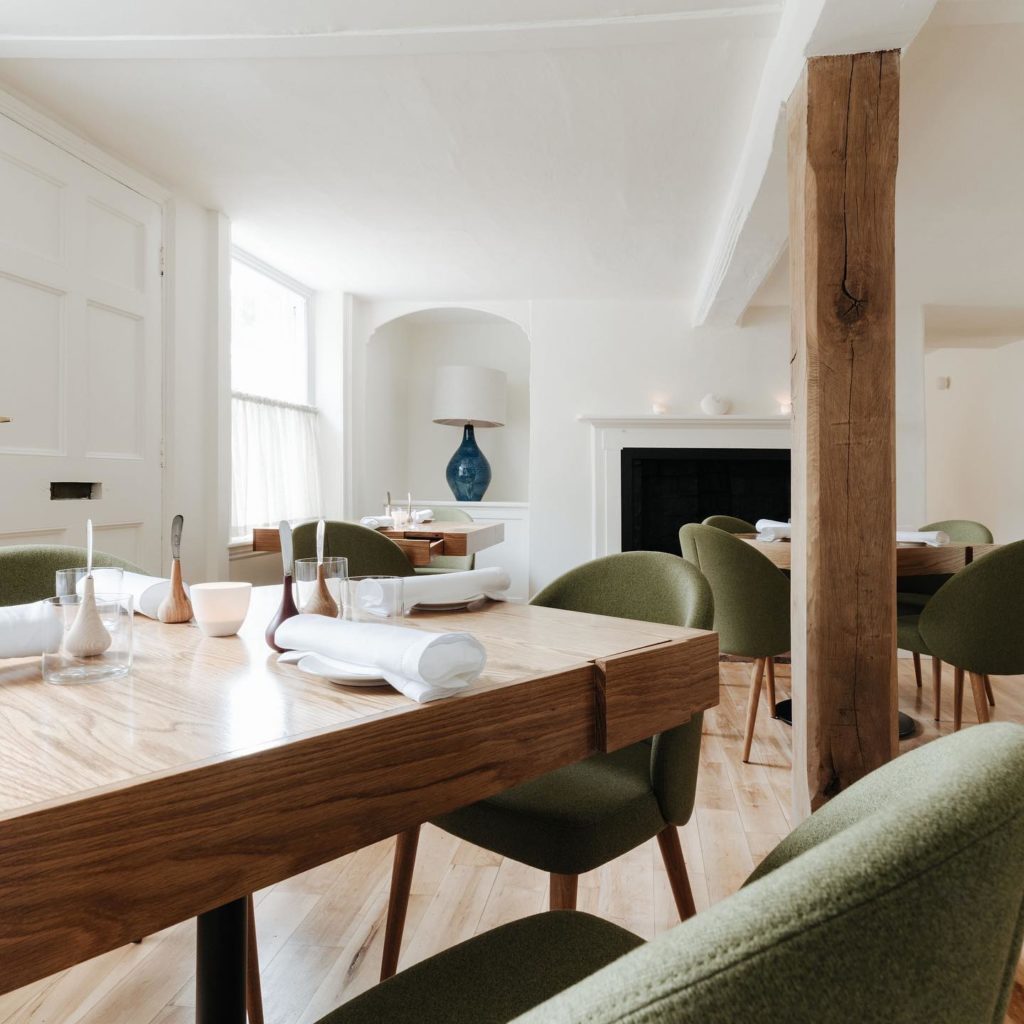 At the heart of the town of Holt is the beautiful Victorian house known as Meadowsweet.
This property features a restaurant downstairs that serves up the best of the season's produce. The menu options are dictated by the best produce that the chefs can get from their local suppliers.
This includes using sustainable line caught fish, using small regenerative farms, and unpasteurized cheese. Take a look at some of the items available on the current menu.
Hindolveston lamb- wild garlic, artichoke
Périgord truffle cestini – morel, celeriac
Scottish langoustine – bumbu, finger lime
Forced yorkshire rhubarb – ginger, sweet cicely
Taste of India
31 Bull St, Holt NR25 6HP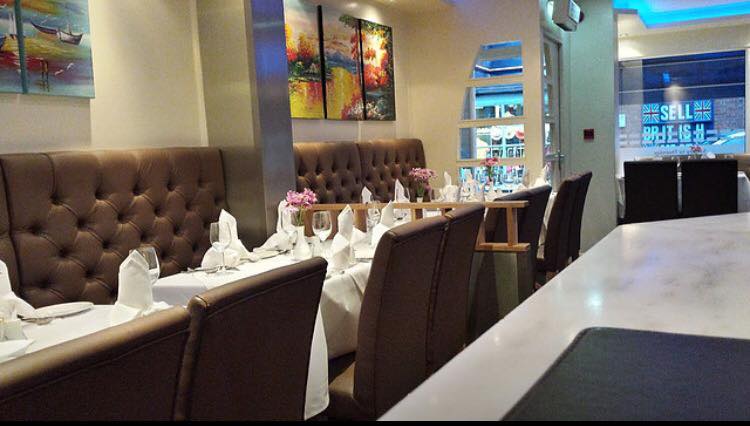 The staff at Taste of India in Holt take great care to ensure that visitors to their establishment are happy with the food and the customer service provided.
The chefs use only the very best ingredients, and they offer a superb mix of classic favourite dishes and unique innovative cuisine to try.
The chefs also take a healthy approach to that cooking style and minimise additives added to any of the dishes. Some of the items currently available on the menu are shown below.
Nawabi Jalfrezi – Marinated breast chicken, lamb tikka & jumbo king prawn cooked with ginger, green chillies & pepper. Fairly hot
King Prawn Shashlick Bhuna – king prawn roasted with onions, tomatoes, and peppers. Tossed in a kashmiri bhuna sauce and served on a sizzling platter with fresh green chilies.
Karahi – Cooked with fresh tomatoes, diced onions, green peppers, garlic, ginger, coriander, and own blend of spices. Cooked medium or hot and served in a sizzling wok.
Hari Mirch Roshooni – Cooked with fresh green chillies, infused with garlic and coriander. Fairly hot.
Dun Cow Salthouse
Purdy St, Salthouse, Holt NR25 7XA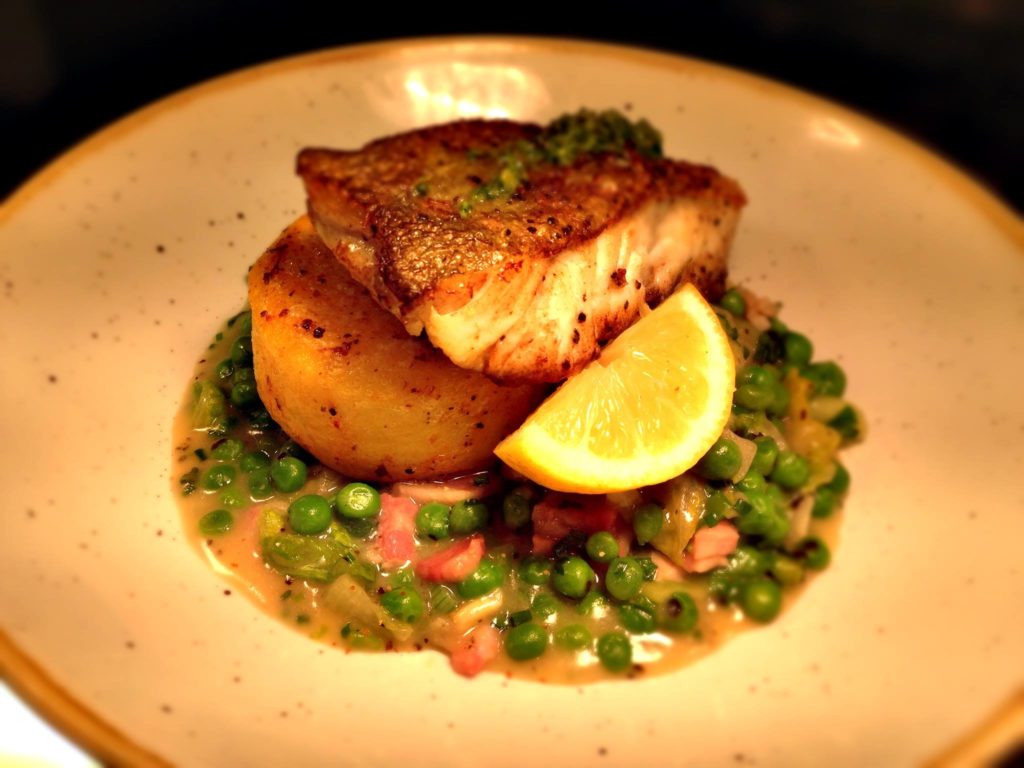 The Dun Cow is located on the outskirts of Holt, overlooking the salt marshes. With a large garden and a great selection of local produce, you can expect to enjoy a fabulous meal in stunning surroundings.
The Dun Cow is a family-friendly restaurant that offers a large garden ideal for spending time in the summer and log burning fires to welcome guests in the winter. Some of the items available on the menu are shown below.
LOCAL CRAB, AVOCADO & TOMATO TRIFLE – With toasted sourdough
MUHAMARRA – Roasted red pepper & walnut dip with sumac yoghurt, lightly toasted flatbread
CRAB & COD THAI STYLE BON BONS – Asian slaw, ginger & peanut dressing with fries
GOATS' CHEESE TRUCKLE – Onion marmalade, candied nuts, cheese biscuits
Have you visited any of these restaurants, looking for another area, check out other Places To Eat in Norfolk