Check out the best Restaurants Saffron Walden has to offer.
Situated in Essex, near to Cambridge, the medieval town of Saffron Walden is known for its beautiful countryside setting and charming old buildings.
Included in its rich heritage of buildings are St. Mary's Church, the Old Sun Inn, and the Cross Keys.
Fascinatingly,  Archaeological evidence suggests that there has been continuous settlement in or near the area of the site of Saffron Walden since the Neolithic period.
Saffron Walden got its name due to the growth of the Saffron Crocus in the area. From the Saffron Crocus comes the intense yellow spice that we know so well.
It is believed that the Saffron Crocus was first planted as far back as in the time of Edward III, from 1327 – 1377). It was said that the soil from the area gave the saffron a distinctive flavour.
There are some superb restaurants in Saffron Walden, check out some of the best and most popular below.
Best Restaurants Saffron Walden Has To Offer
The Restaurant on Church Street
2 Church St, Saffron Walden CB10 1JW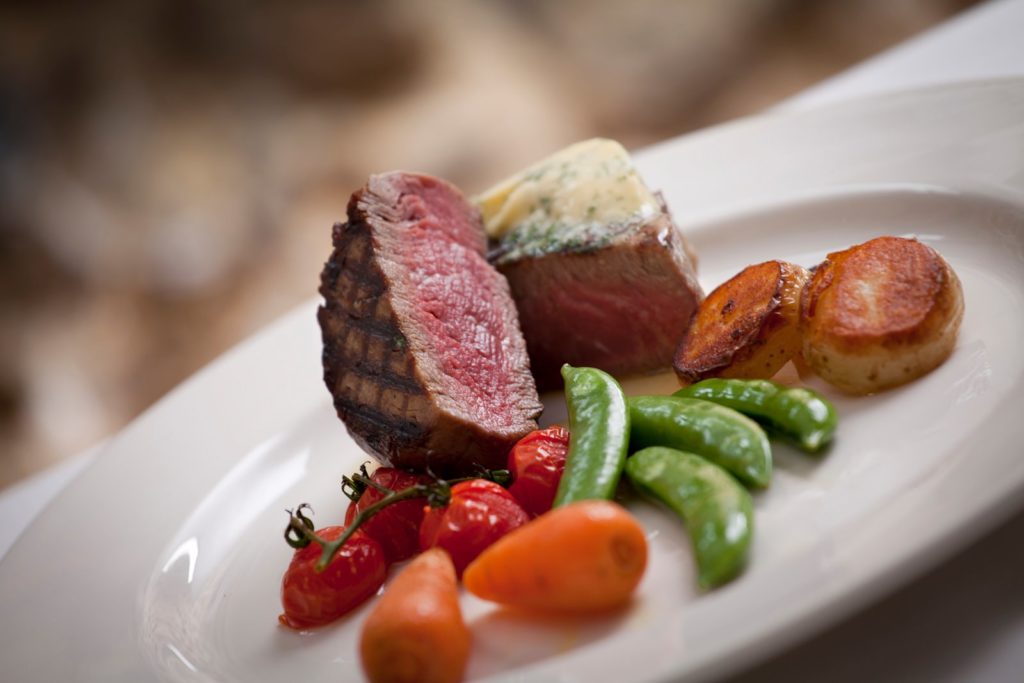 The Restaurant on Church Street is an elegant venue that offers a variety of modern European cuisine.
Using locally sourced produce and having developed a well-designed wine list to complement the menu, the diners experience is sure to be much more than satisfactory.
The in-house executive chef is well known for his impeccable service and creativity. Below you can see some of the items available on the on the main menu.
Chargrilled aubergine on mixed leaves topped with pesto, pine nuts and crumbled feta
Chargrilled supreme of swordfish with a king prawn, coriander and lemon butter sauce served with a Julienne of courgettes and mixed peppers and new potatoes
Herb pancakes filled with roasted Mediterranean vegetables served with a tomato sauce flavoured with harissa
Dark chocolate fondant pudding with fresh raspberries and chilled vanilla sauce
The Mogul
21 High St, Saffron Walden CB10 1AT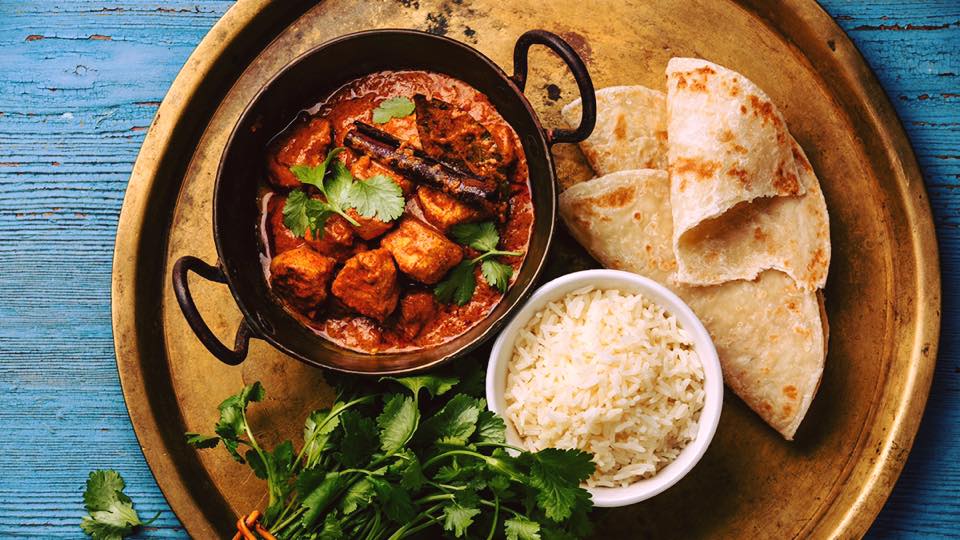 The Mogul is an award-winning Indian restaurant.  The staff members are responsible for providing the finest Bangladeshi and Indian food in a friendly and relaxed atmosphere, making it the ideal choice for a meal out with friends, family, or colleague.
Great pride is taken in providing customers with the best possible flavours, with all the food being prepared fresh and using the best ingredients.
You can see some of the exciting menu items below.
Lamb Passanda – Tender pieces of lamb marinated in cream, cooked with sultanas, almonds & pistachios in a delicious sauce
Maloti – Whole trout fish marinated in tender herbs & spices and grilled. Served with green pepper, dressed with fresh spinach and topped with fried onions. Served flaming
Chicken Tikka Kushboo – Medium. Delicately flavoured with herbs & fresh coriander in a specially prepared thick sauce
Dal Samba – Lentils, cabbage & carrots cooked in spices
The Eight Bells
18 Bridge St, Saffron Walden CB10 1BU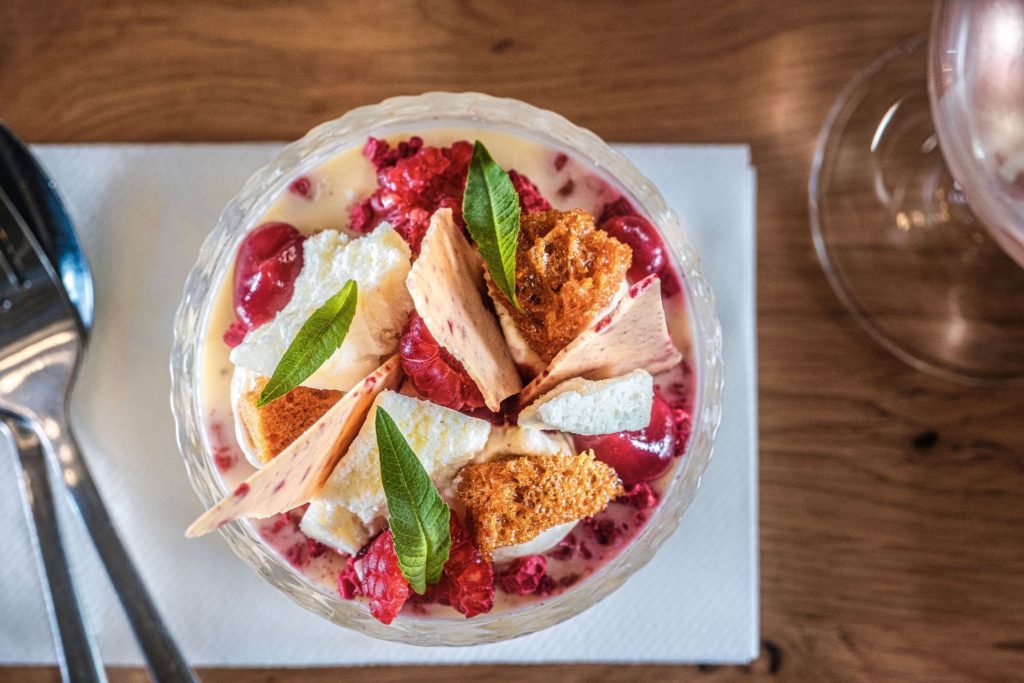 The Eight Bells is a charming 16th century timber framed pub that's been transformed into a modern space, filled with vibrant colours and providing a fun, friendly atmosphere.
Located in the heart of Saffron Walden, the staff at The Eight Bells aim to celebrate all that's great about the region by using locally sourced ingredients. Some of the superb items on the menu are shown below.
Slate of Suffolk Cured Meats, Dingley Dell & Lane Farm, pickles
Grilled Octopus, Jersey Royals, Lane Farm chorizo, green chilli salsa
Orchard Farm Pork & Chorizo Burger, smoked applewood, humous, piquillo pepper, rocket, brioche bun, triple cooked wedges, bravas ketchup, mixed leaves
Vegan Coconut Rice Pudding, chilled papaya soup, mango, pineapple, passionfruit
Ananta Thai Food
B1038, Saffron Walden CB11 3UG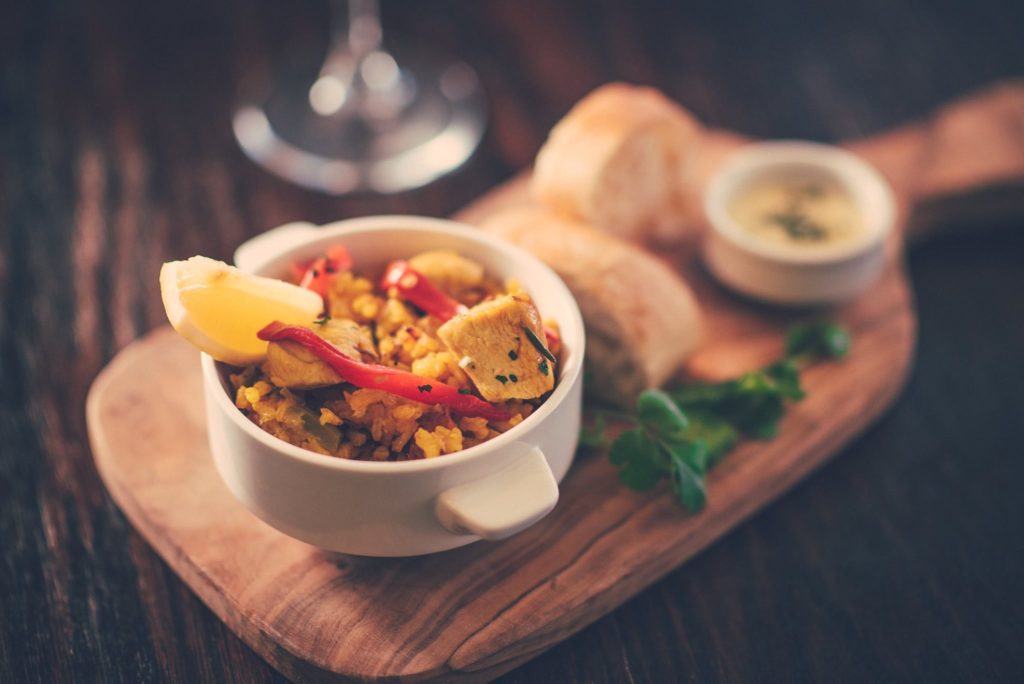 Ananta is a cosy Thai restaurant located in the charming Coach and Horses pub, near to the village of Wicken Bonhunt in Saffron Walden.
The delightful building features a beautiful, thatched roof and is filled with authentic Thai style wood carvings.
Ananta uses a combination of spices and herbs to create unique flavours that are commonly used in Thai cooking.
These include garlic, ginger, lemongrass, galangal, kaffir lime, fish sauce, and coconut milk. Some examples of the dishes created are shown below.
Thai Golden Parcels – filled with chicken, prawn and sesame oil, served with chilli sauce
Thai Croquettes – chicken and clear vermicelli served with wasabi salad-cream sauce
Pad Kee Mao – with dark soy sauce, eggs, green cabbage, chilli and basil leaves
Thai Green Curry – with fresh vegetables and sweet basil leaves
The Plough
High St, Great Chesterford, Saffron Walden CB10 1PL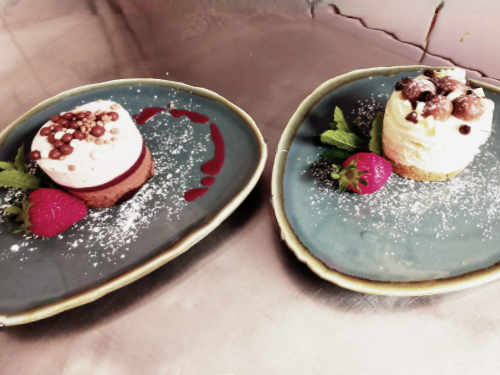 The Plough, which is a traditional village pub, has been serving the local communities for over 150 years.
This pub serves food and drinks to people who are visiting various local attractions, such as Duxford Air Museum and the town of Saffron Walden, as well as locals.
The staff are committed to providing the highest levels of hospitality ensuring that the food is fresh and prepared to the highest standards.
Some examples from the popular menu are shown below.
Korean Sticky Chicken Wings With spring onions and sesame seeds
Crispy Chicken, Bacon and Avocado Salad sun dried tomato, mixed summer leaves, toasted pine nuts, homemade English cider, mustard and honey dressing
Summer Greens and Lemon Risotto Spring onions, asparagus, soya beans, garden peas and parmesan
Deconstructed Eton Mess fresh summer fruits, meringue, whipped cream, raspberry coulis
Have you visited any of these restaurants, looking for another area, check out other Places To Eat in Norfolk