Suffolk is a county in the east of England and borders Norfolk, Cambridgeshire and Essex. It is probably most famous for the extensive archaeological discoveries that have been found throughout the county, most notably artefacts from the Bronze Age at Mildenhall and Anglo Saxon remains at Sutton Hoo. There is so much to see and do in Suffolk, so lets check out the best Suffolk glamping sites to help you plan your visit.
Best Glamping Suffolk Has To Offer
Chrisdee's Suffolk Pods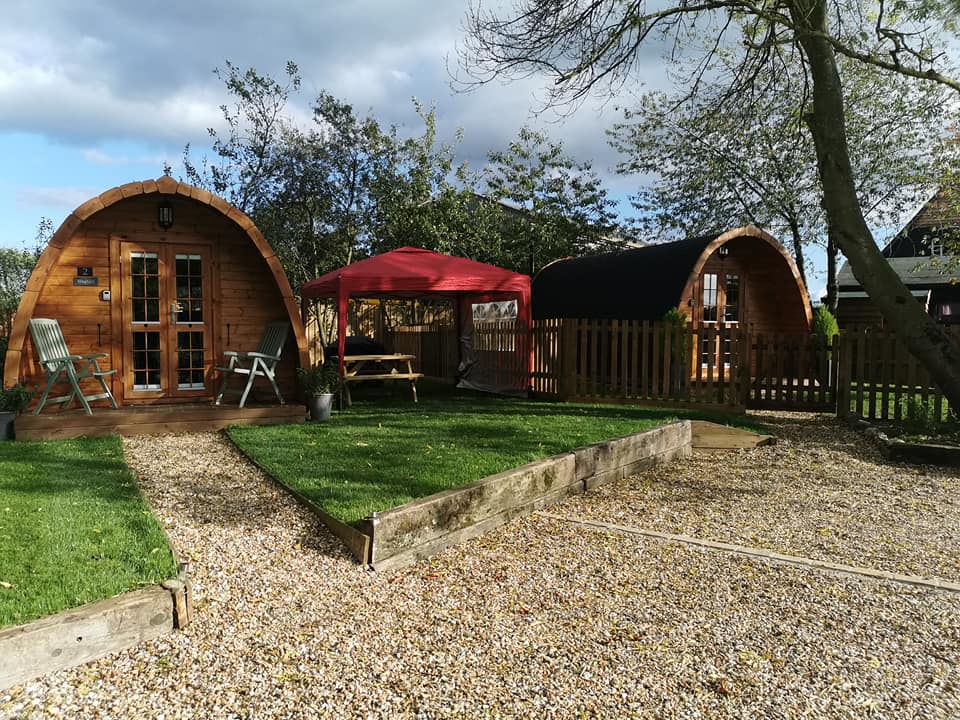 Lodge Farm, Wickham Road, Thwaite, Eye, Suffolk IP23 7EE
Chrisdee's Suffolk Pods offer guests the opportunity to retreat into the heart of the Suffolk countryside and enjoy all the adventure and freedom of camping, but with all the comfort and relative luxury of glamping.
There are three glamping pods available, each one stylish and well equipped. They sleep 4 guests (a double and a sofa bed), they feature kitchens, bathrooms with showers and private outdoor areas. Two of the pods are dog friendly so your canine friends can join in the adventure, and these pods feature fenced in gardens. The outdoor spaces offer seating and dining areas plus BBq's for those evening meals in the great outdoors.
Other features include a communal games room, playground and younger children will delight in being invited to feed the resident hens.
For more information visit Chrisdee's Suffolk Pods
Magical Luxury Treehouse For Two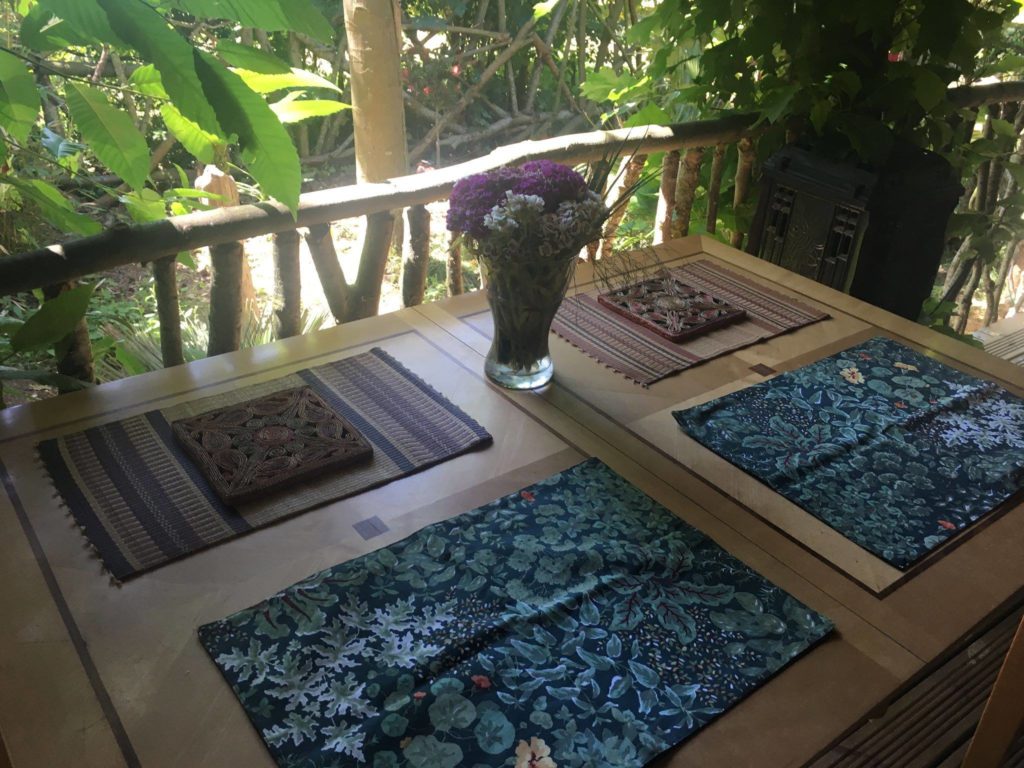 Church Farm Shipmeadow, Beccles, NR34 8HJ
Quite literally the stuff of fairy tales, the Magical Luxury Treehouse offers a quirky and exciting glamping experience. The treehouse itself was designed by local carpenters and artisans and is cleverly positioned around the trees. It gives its inhabitants the feeling of being at one with nature and is run on solar power.
In keeping with this concept there is no wifi, TV or oven but there is a hob and use of a fridge. There is a comfortable bathroom, and even a sauna! The treehouse has been beautifully decorated and furnished and promises its guests a totally unique experience.
For more information visit Magical luxury Treehouse for Two
The Moat Lake Glamping Pod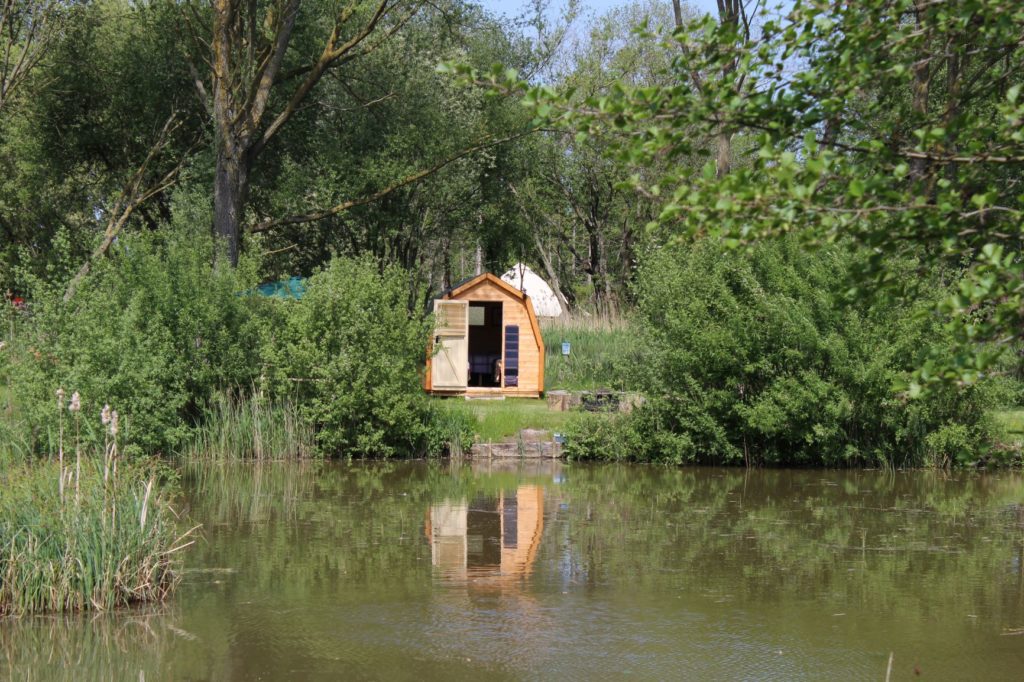 Rum Bridge Fisheries Stoke Road, Clare, Clare, CO10 8HG
Moat Lake Glamping Pod is perched on the edge of the Rum Bridge Fisheries Pleasure Fishing Lake and offers a scenic and tranquil getaway. The glamping pod is spacious and furnished simply, featuring a king size bed, a single bed, a dining area, and metered electricity.
Outside you will find seating and a BBQ. It is also possible to book a "cook tent "which is erected next to your pod and provides a gas stove, a kettle and all the necessary cookware and crockery. The surrounding area is popular but peaceful and within a working fishery.
Don't worry if fishing isn't your thing, there is plenty of walking, shopping and exploring to do in the local area too. Offering the ideal hideaway from the bustle and stress of modern life, the Moat Pod is beautifully rural, enabling you to completely recharge your batteries.
Guests have access to hot showers, toilets, and a convenient washing-up area. Plus, there is an on-site café offering a variety of snacks and meals.
For more information visit The Moat Lake Glamping Pod
Hill Farm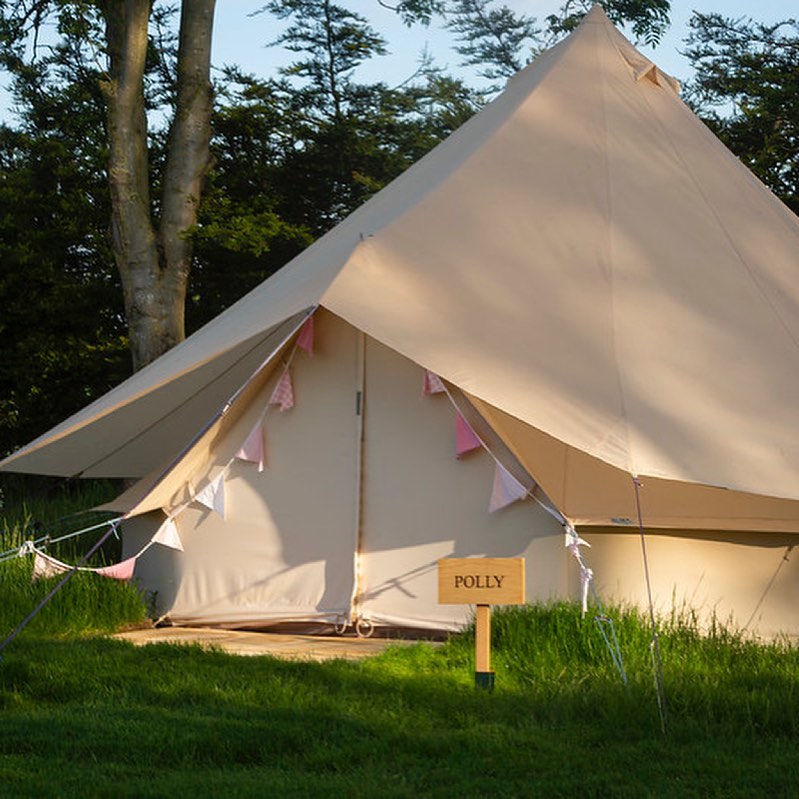 Grasshopper Lane, Stoke Ash, Eye, Suffolk IP23 7ER
At Hill Farm there is a choice of eight 5m bell tents available, which cater for up to 6 guests.  Rather charmingly each tent is named after a local Suffolk Punch horse, either living or past. Two of them, Mayfly and Bracken, were horses that once worked Hill Farm, and if you venture into the farmyard itself you will see their names still adorn the stable doors.
The bell tents themselves offer both Wi-Fi and electricity, fire pit and BBQ' outside, as well as kitchen facilities. Bedding and towels are provided and the toilet and wash facilities are a short walk from the tents.
For more information visit Hill Farm Suffolk
Dawn Chorus Holidays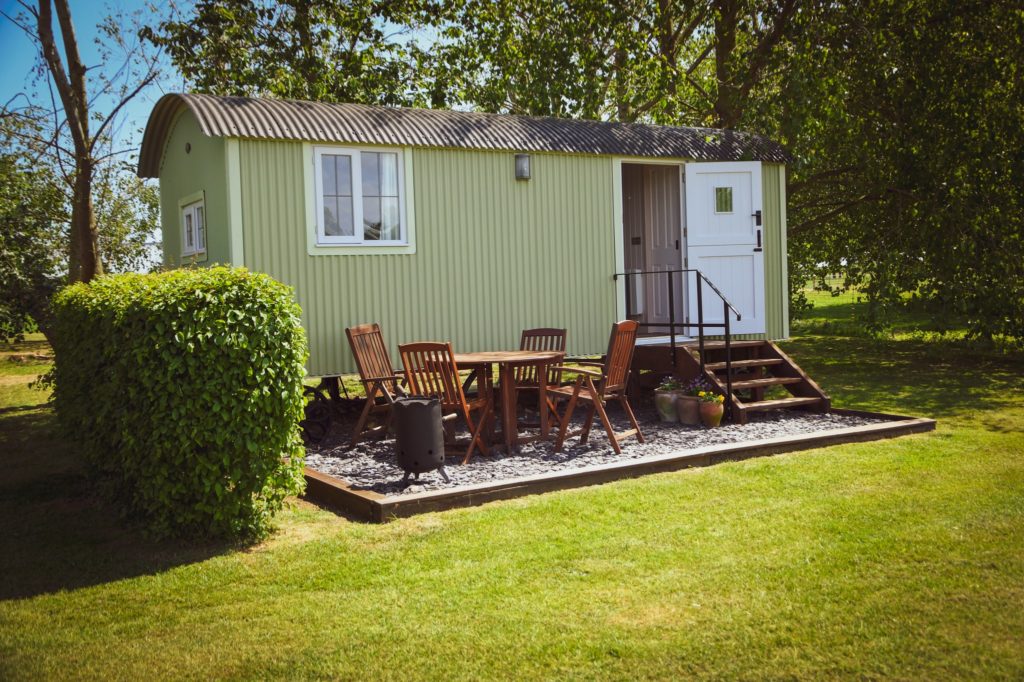 The Pines, Hall Road, Barsham, Suffolk, NR34 8JN
The glamping site at Dawn Chorus Holidays in located in its own meadow. There are two safari tents and three shepherd's huts, all of which are well spread out to ensure all guests enjoy freedom and peace.  The safari tents are ingeniously inspired by the VIP lodges found and they are the ultimate in glamping comfort. Both tents offer accommodation for up to eight guests, and each has its own shower and toilet. They are heated via wood burning stove ensuring comfort whatever the weather, plus a hob and the outside area features a BBQ and firepit.
Alternatively, there is the option of staying in one of three Shepherd Huts, each one unique in design and position. They cater for up to four guests and offer the exhilaration of outdoor living, but with the comfort of a hotel room. The huts offer a bespoke kitchen area and a shower/toilet room. They are all heated and the perfect retreat for a romantic break or a family adventure. The huts are utterly charming and so well equipped that your stay will be memorable for all the right reasons.
For further information visit Dawn Chorus Holidays
Rum Bridge Glamping and Fishery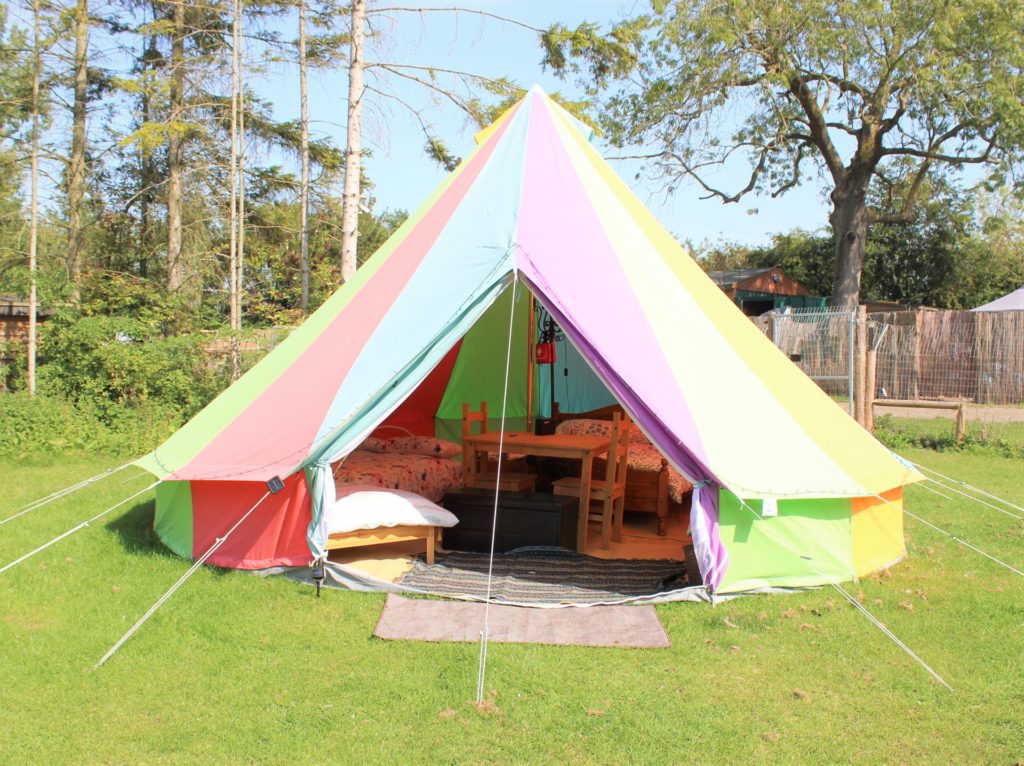 Stoke Rd, Sudbury CO10 8HG
Perhaps ironically, Rum Bridge are proud to "take the glam out of glamping", with their guest experience emphasis based solely on enabling people to leave behind the stress and noise of modern life, and to truly connect with nature.
The accommodation options comprise of three family sized bell tents and five glamping pods. The site is off grid, but each tent and pod offers a solar electricity supply, albeit limited. So, you can charge your essentials, but no TV's or gaming PC's!
Rum Bridge is, of course, the ideal destination for the keen angler, but it is also perfect for families wanting to reconnect and spend some real quality time together, to make simple, outdoor memories. The sort of memories that kids remember forever. Playing ball, hide and seek and exploring the great outdoors, before snuggling around the fire pit with stories and toasted marshmallows. The pods vary in size and design and sleep up to 4 people, whilst two of the bell tents that sleep up to six. Also, some of the pods are pet – friendly too.
Guests have access to hot showers, toilets, and a convenient washing-up area. Plus, there is an on-site café offering a variety of snacks and meals.
For further information visit Rum Bridge Fisheries Glamping
Manor Farm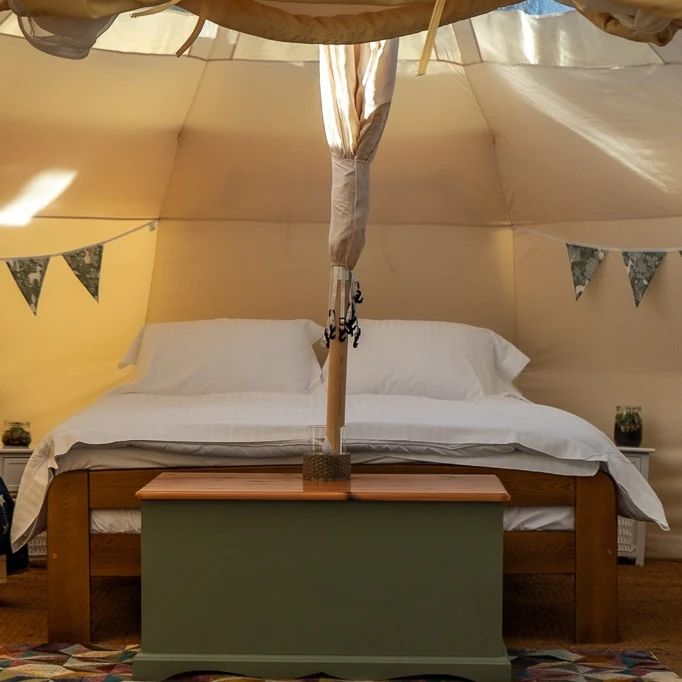 Manor Farm, Knodishall, Suffolk, IP17 1TL
Manor Farm offer a choice of three stylish furnished Lotus Bell Tents, surrounded by stunning Suffolk countryside, for the perfect glamping getaway. The tents sleep two adults and two children, and two of the tents feature sky panels so you can enjoy fascinating views of the night sky. The tents have log burners fitted for ultimate comfort and outside you will find a firepit. There is electricity, hot water, plus private kitchen and bathroom facilities located very near the tents, in a stylishly converted stable block. Manor Farm welcome well behaved dogs.
For more information visit Manor Farm Knodishall
Carlton Meres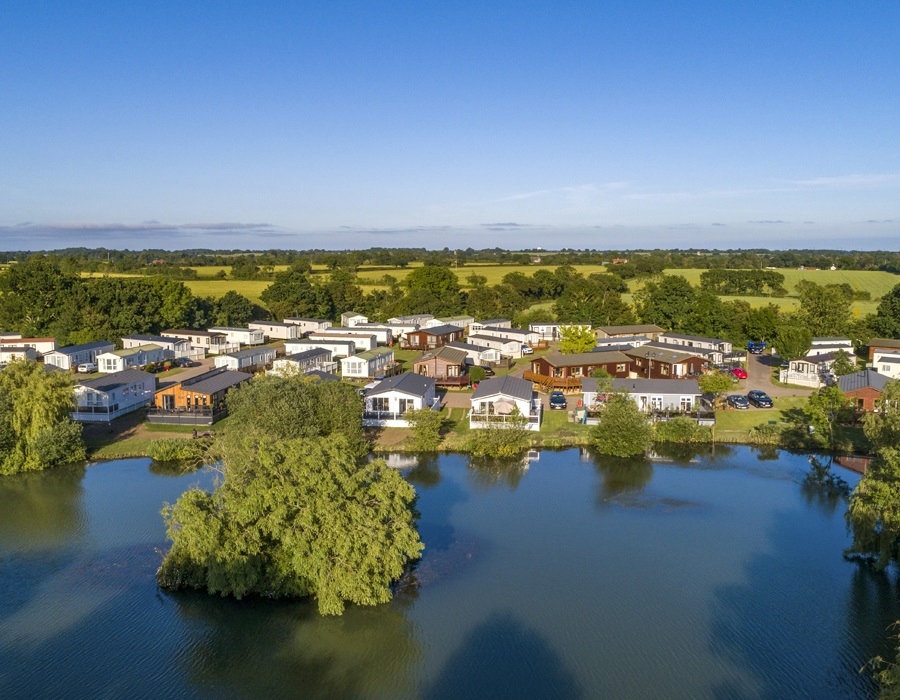 Rendham Road, Carlton, Saxmundham, Suffolk, IP17 2QP
Carlton Meres Holiday Park has something for everyone, making it the perfect glamping destination for all the family. Luxury lodges, excellent facilities, a rural location and an abundance of entertainment and leisure choices, complete the check list for this up -market holiday park.
Just some of the facilities available include indoor and outdoor pools, children's playground, restaurants and a gym. There is plenty to do outside of the park too, with miles of walking, exploring and seaside resorts just a short drive away.
The lodges are home from home. Available with two or three bedrooms and offering spacious living and dining areas, they ensure comfort and relaxation for all the family. The bathrooms boast a full-size bath, so rare with holiday accommodation, plus the main bedroom has an en suite. There are TV's and high-speed internet, and some of the lodges are pet friendly.
For more information visit Carlton Meres Holiday Park
West Stow Pods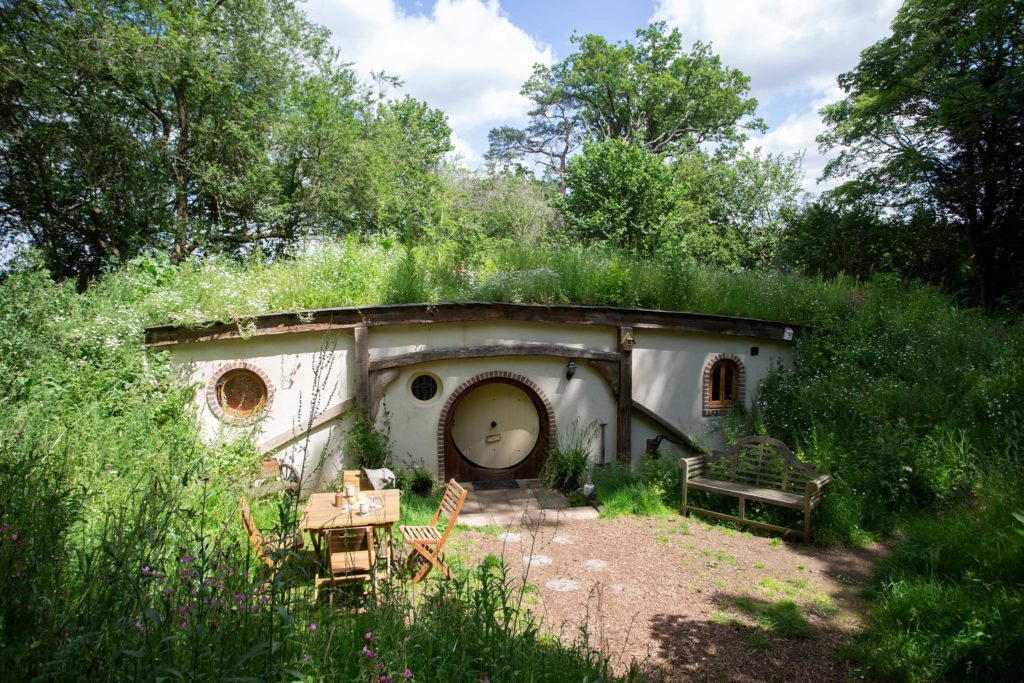 Ingham Road, West Stow, Bury st Edmunds, Suffolk, IP28 6EX
Situated just a few miles from the historic town of Bury st Edmunds, West Stow Pods enjoys an idyllic location, nestled in the Suffolk countryside.
There are four "megapods" on site, each suitable for up to four guests. To support your "off grid" indulgence the pods do not offer Wi-Fi, however they are very stylish and comfortable and the perfect base for your rural adventure.
Inside boasts a modern "wet-room", a well-equipped kitchen and even a digital TV. The outdoor space features a and a BBQ. Two of the pods are pet friendly too, so your canine friends can join in the fun.
For further information visit West Stow Pods
Cosy Camping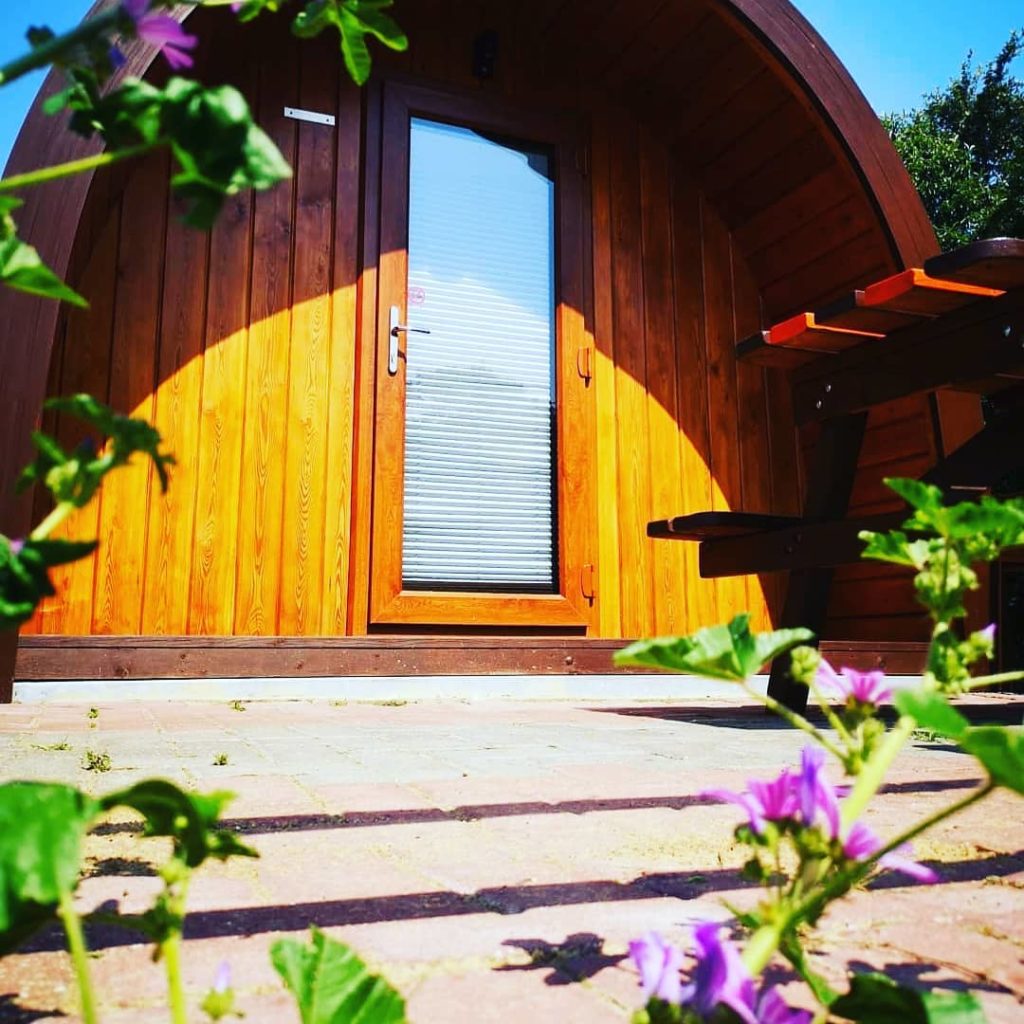 Cosy Camping, Tenth Road, Bucklesham,Suffolk, IP10 0BP
Based on a working arable farm deep in the Suffolk countryside, Cosy Camping is the ideal destination for those wishing to find peace and tranquillity. There are six wooden glamping pods, all of which are en-suite.
There are two size varieties available, the Cosy Pods, which sleep 4, and the "Cosy Family Pods" which sleep 6. Inside the pods you will find basic kitchen essentials, a music system and a dining area, and the outside area features a picnic area and private firepit, ideal for those idyllic evening spent toasting marshmallows and planning tomorrow's adventures.
For more information visit Cosy Camping Suffolk
Oak Lodge Escape – Adults Only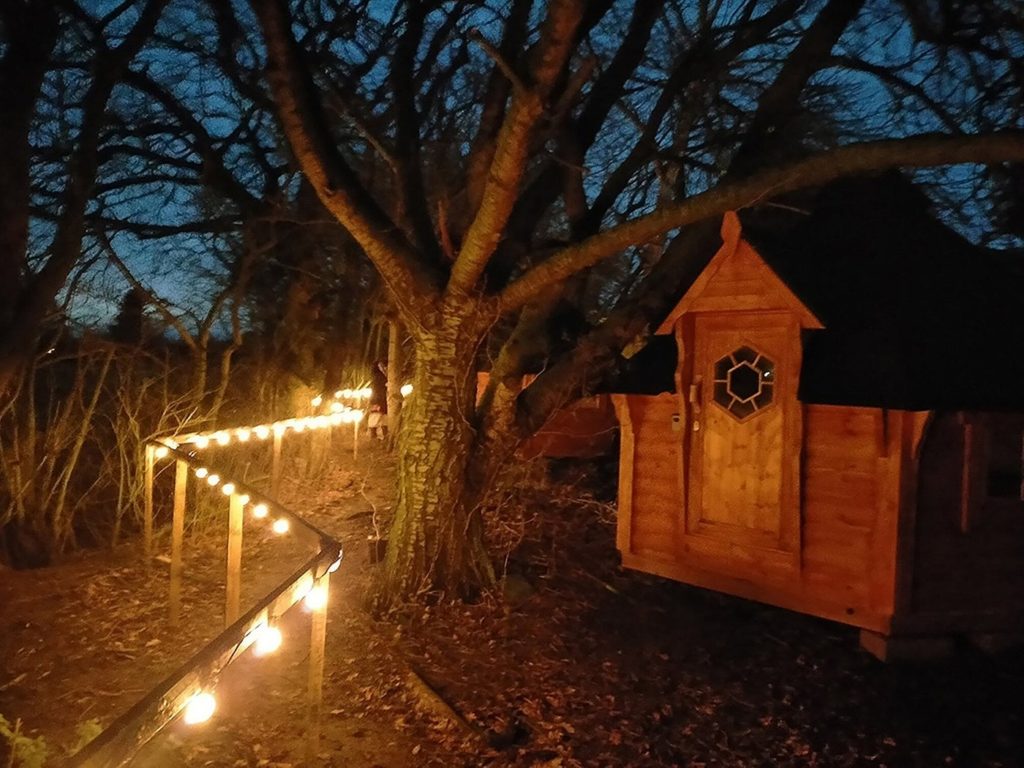 Oak Lodge Escape, Nicks Lane, Brome, Suffolk IP23 8AN
Oak Lodge Escape focuses on an element of camping, but so much more than just a tent. Embrace your spirit of adventure and stay over in our quirky Hobbit Huts.
Unlike usual canvas tent camping you will arrive to a little more luxury, wooden Hobbit Huts complete with double bed and memory foam mattress, a welcome bottle of bubbly, bottled spring water with tea & coffee making facilities too.
Don your fluffy robes and venture down to our outdoor spa area with hot tub and log burning sauna that you are free to light yourself.
For more information visit Oak Lodge Escape
Looking for a glamping place over the border, check out Glamping in Norfolk