Heading to the city and looking for the best Italian Restaurants Norwich has to offer, then read on and let us help you to decide, the only problem you will have is which one to try first!
Benoli
 5 Orford St, Norwich NR1 3LE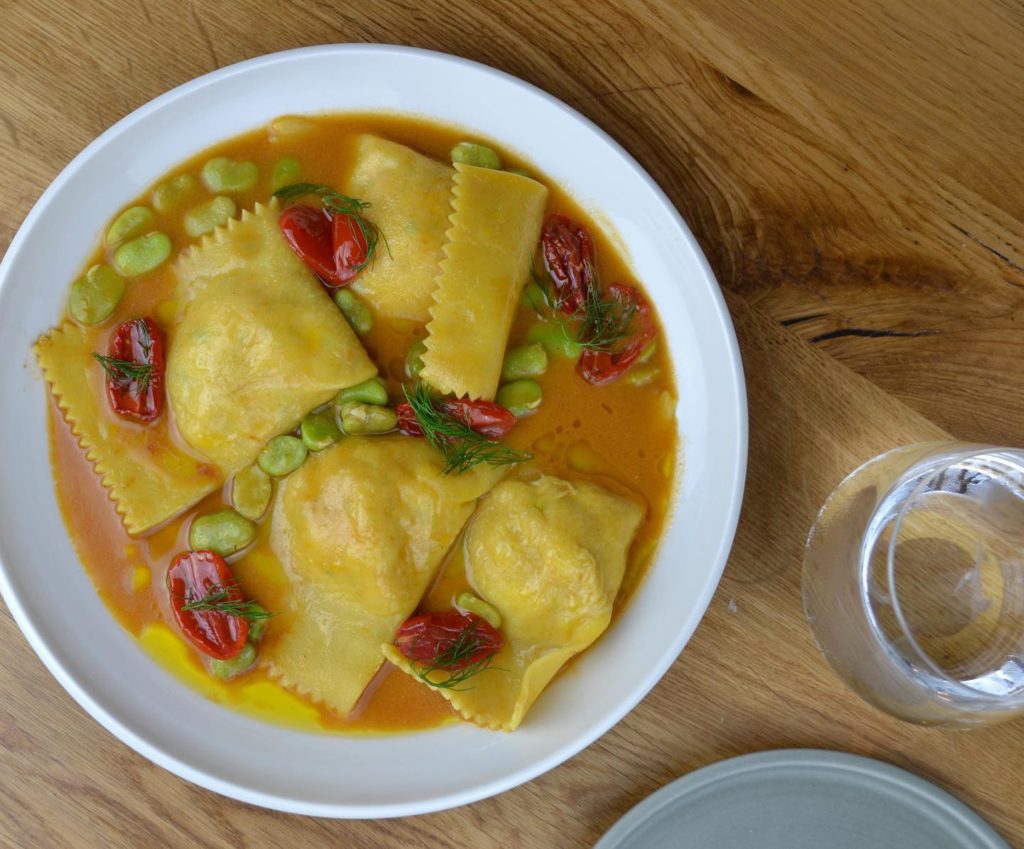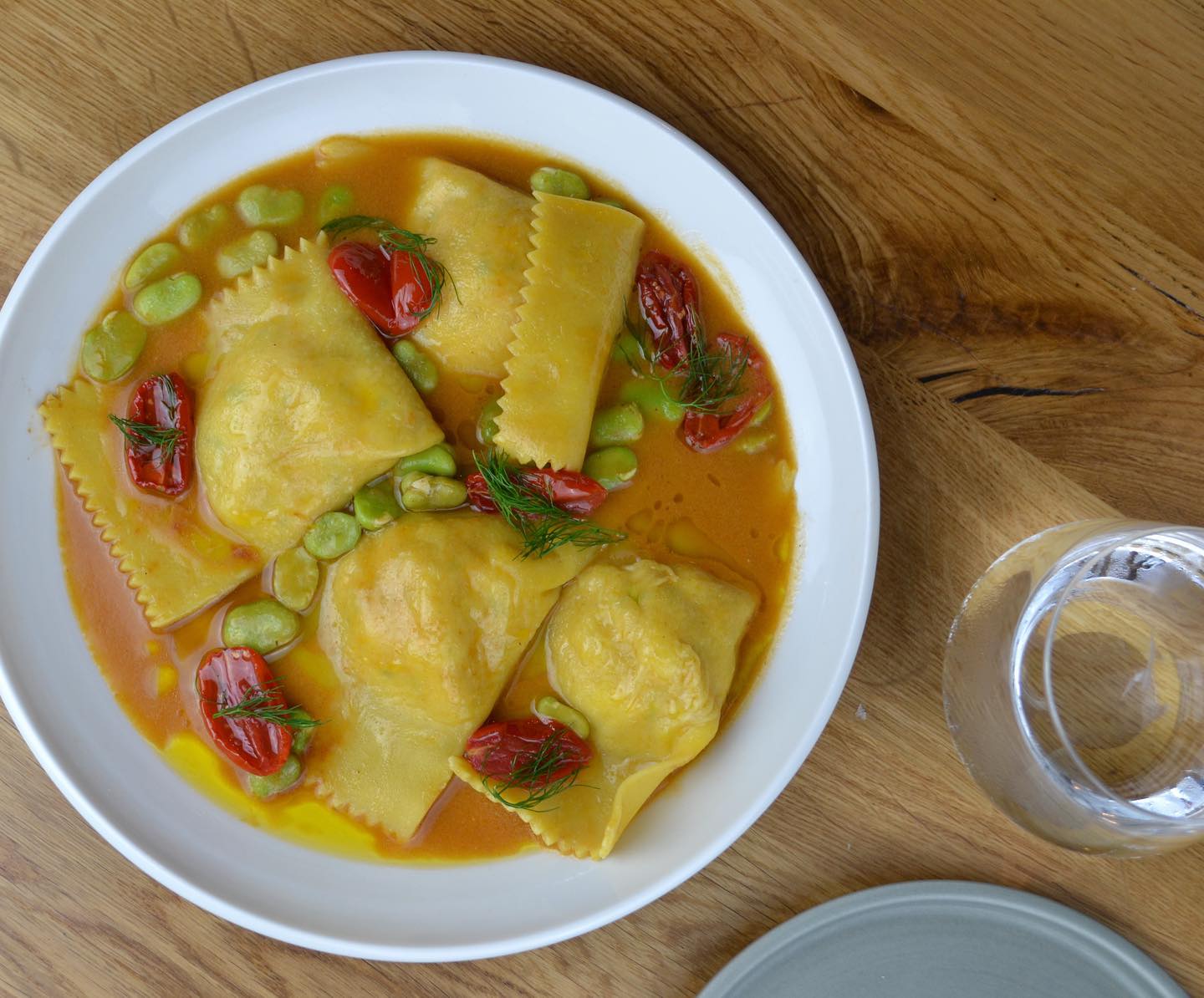 Benoli Italian Restaurant in Norwich City Centre is supremely popular with locals and visitors alike. This is down to the fantastic, authentic menu which is created using top quality ingredients, as well as the warm, friendly and undoubtedly Italian welcome that you receive as you walk through the doors. The restaurant's passion and dedication to its guest's satisfaction is clear throughout the dining experience. The restaurant has an optimistic, modern feel and the menu is exciting and innovative. Some of the stars of said menu are shared below.
— smoked beef carpaccio, bean salad and truffle—
—glazed pork cheek, barley, tamarillo and fennel—
—seafood ravioli, broad beans, semi-fried tomatoes and crab butter—
—mafaldine, duck ragu, salsa verde and pecorino—
Pinocchio's Restaurant
11 St Benedicts St, Norwich NR2 4PE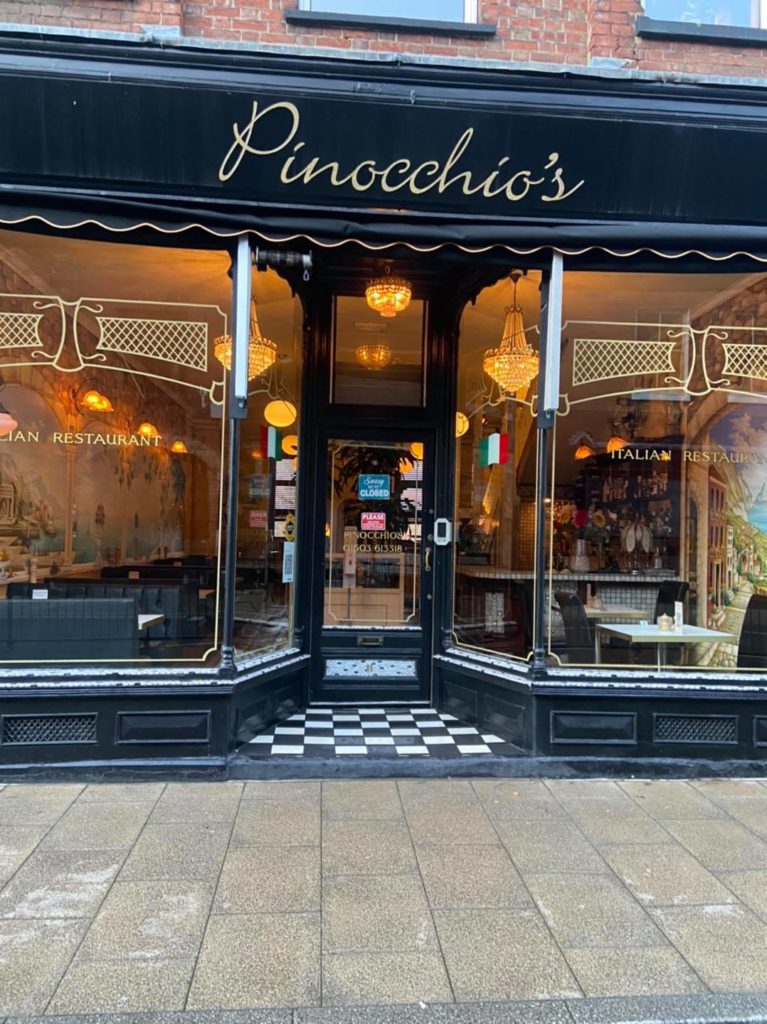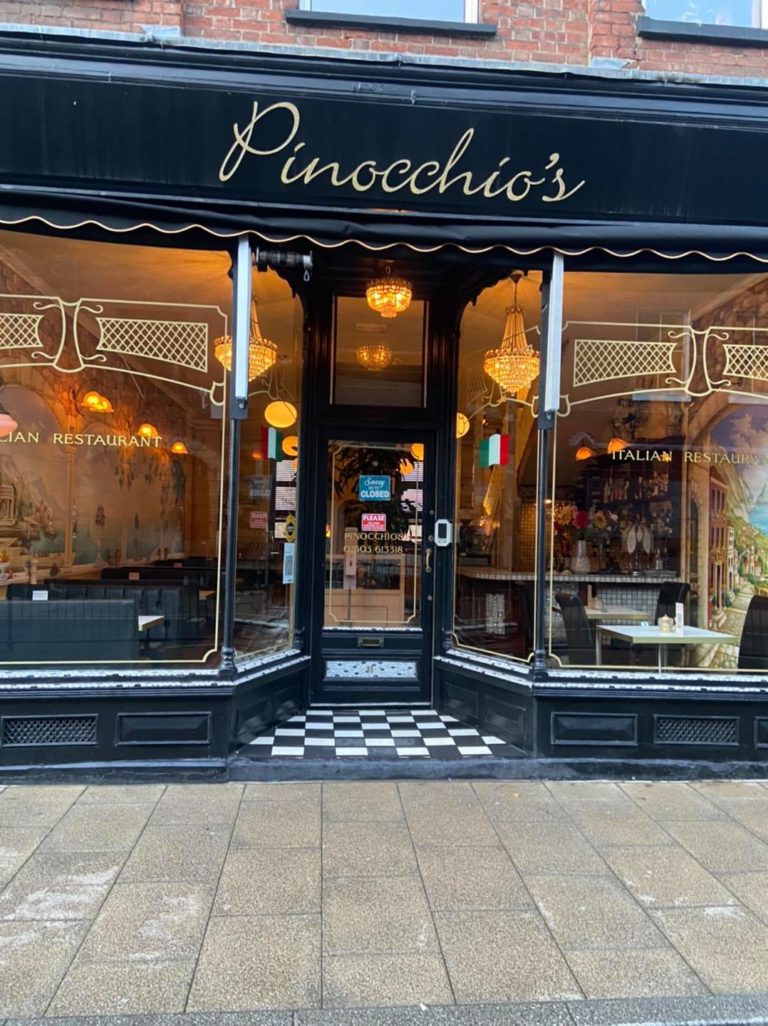 Pinocchio's Restaurant offers an authentic Italian & Mediterranean menu which includes the classic favourites of pizza, pasta and meat and fish dishes.
The interior is charming and inviting which perfectly compliments the warm and friendly service. The ideal venue for meeting family and friends for an authentically Italian afternoon or evening. The menu is extensive and exciting, and there's a dedicated children's menu too, to ensure the smalls in the group are perfectly catered for.
Gamberoni all'Aglio
—King prawns sautéed in olive oil, garlic, white wine and parsley. Served with homemade bread, salad and lemon wedges—
Lumache al Forno
—Shell on large snails baked in garlic-herb butter, shallots, cognac, nutmeg, finished with spicy tomato sauce. Served with homemade bread—
Tagliatelle ai Funghi
—Wild Italian porcini mushrooms, sliced champignon mushrooms, sage, butter, white wine, parsley, black pepper and black truffles cream sauce—
Risotto Mari e Monti Fjj
—Rich sea food risotto with king prawn, mussels, clams, squid, langoustine, prawns, garlic, fresh hot chillies, spice pepperoni, peas, onions, chicken, white wine, tomato sauce, black pepper and parsley—
Sicily Trattoria
3 Bridewell Alley, Norwich NR2 1HX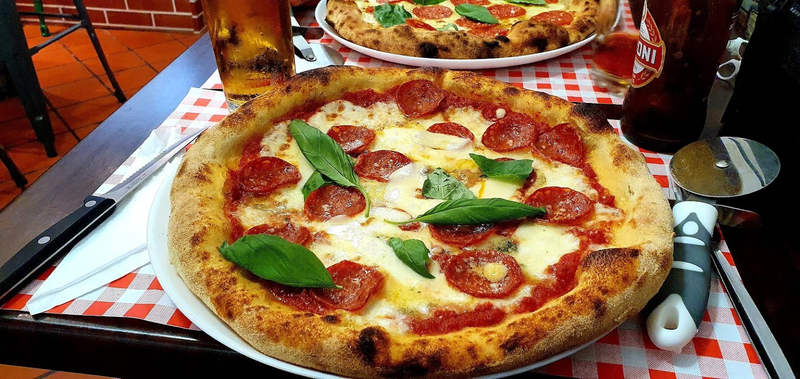 Established in 2016, Sicily Trattoria serve authentic Italian cuisine in the heart of Norwich. The recipes they use are the very same used in the various regions of Sicily, so you can be assured of wonderful, proper Italian food! The recipes have been passed from generation to generation and all dishes are created using Italian and locally sourced ingredients. The restaurant offers a fun and friendly vibe, suitable for all the family.
Caprese Salad
—fresh salad with buffalo mozzarella, served on an mini pizza –
Gnocchi Rossi
—red beetroot gnocchi with cream of leeks, speck and walnuts—
Tagliatelle Rustiche
—guanciale, asparagus, cream, pistachio, parmesan, garlic and black pepper—
Salsiccia e Friarielli
—italian sausages, wild Italian broccoli, garlic, chilli pepper and parsley—
Best Italian Restaurants Norwich
Olive Pizzeria
136 Dereham Rd, Norwich NR2 3AF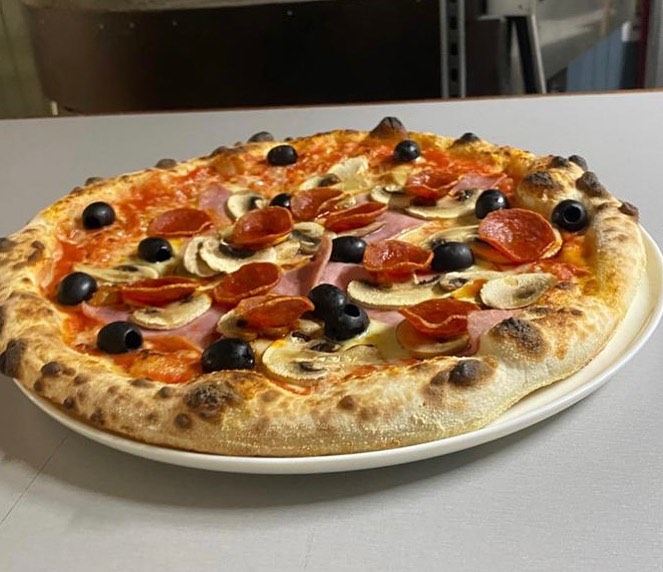 Oliva Pizzeria are passionate about their Italian roots and every aspect of the restaurant embraces traditional recipes and techniques. The pizzas are always freshly made, and are famous for their hand kneaded, crisp bases and homemade tomato sauce. The restaurant has a low – key, yet sophisticate feel, ideal for almost any occasion. Some items available on the delicious menu are shown below.
Antipasto Della Casa
—mixed Italian salami, cheese, tomatoes, artichoke, olives and bread—
Calamari
—calamari deep fried served with salad garnish and tartare sauce —
Pizza Zucchine
—tomato, asparagus, courgette, mushroom and artichoke—
Pizza Salmone
—tomato, mozzarella, smoked salmon, onions and capers—
Insalata Mista
—mixed salad, tomatoes, cucumber, celery, onions, olives and Italian dressing-
Paolo's Restaurant
1 St Giles St, Norwich NR2 1JJ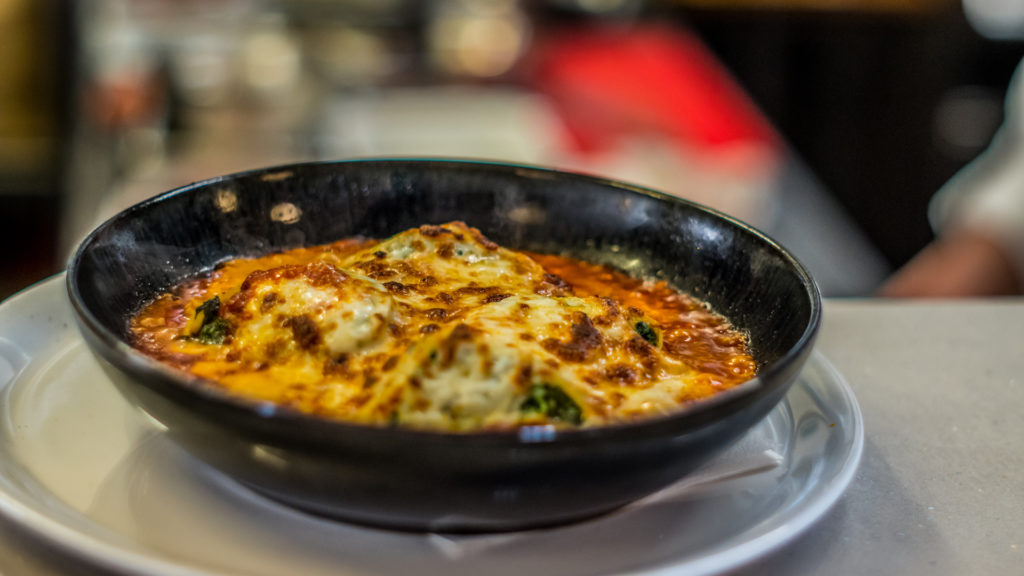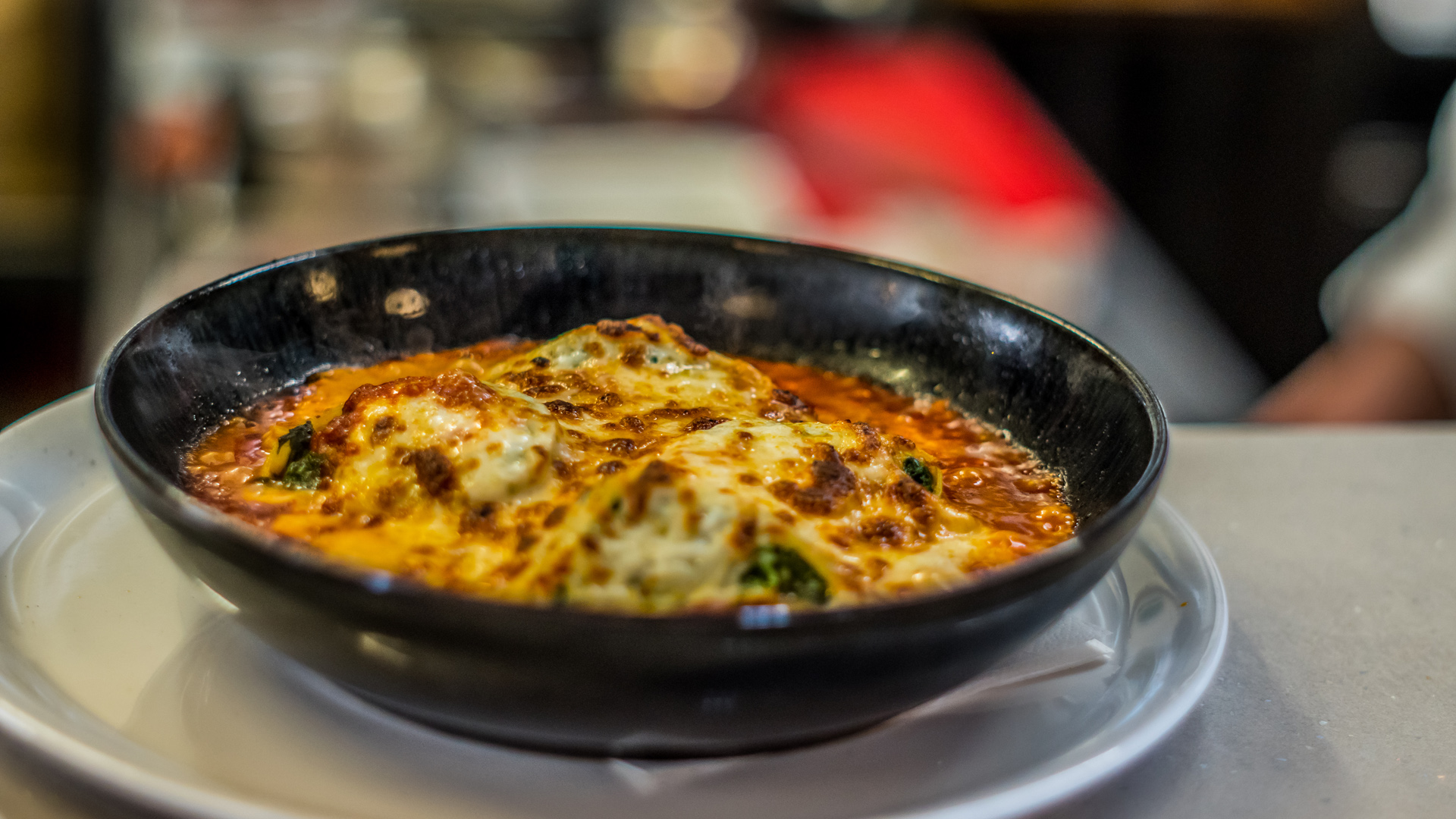 Paolo's Restaurant is a family run Italian eatery in Norwich. They offer freshly prepared traditional Italian food including pasta and seafood. The restaurant is ideally located in the centre of Norwich so is ideal for lunch during a shopping session of dinner with family and friends. Next we showcase a few of the delightful items from the menu.
Buffalo Mozzarella with Parma Ham
—Buffalo mozzarella and parma ham with cherry tomatoes, capers, olive oil, and balsamic vinegar served on a bed of salad and a shave of grana padano cheese—
Crespelle
—Oven baked pancakes filled with spinach, mushrooms, ricotta cheese and topped with butter and parmesan—
Crespelle Al Pollo
—Rolled pancakes filled with chicken, spinach, ricotta cheese, mushrooms, baked in tomato and besciamella sauce, topped with mozzarella and Parmesan cheese—
Risotto Di Mare
—Italian rice cooked with mixed seafood, white wine, garlic and tomato sauce—
Spigola Al Forno
—Oven baked sea bass fillet, topped with gently fried baby spinach, garlic and Gorgonzola cheese—
Italia Nostra
52 St Giles St, Norwich NR2 1LW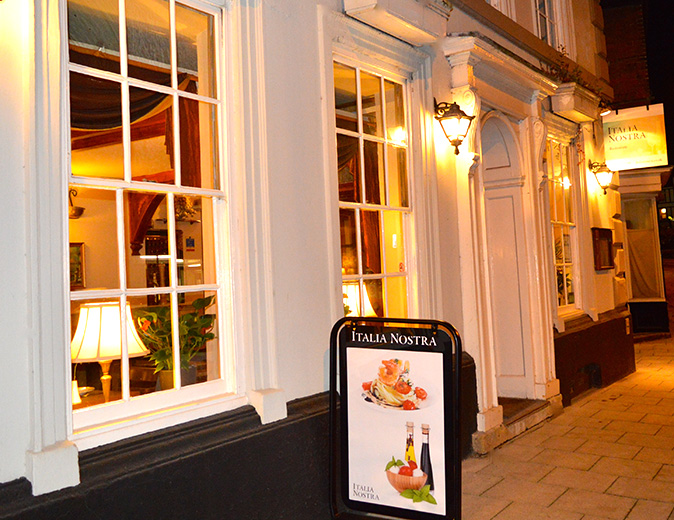 Italia Nostra is family-run and based in central Norwich and located within a stunning Georgian building, where they have showcased the properties original features beautifully. Offering all the classic and traditional Italian dishes which are all home made and thoughtfully prepared. The fascinating and picturesque décor and low beamed ceilings create a warm ambience – the ideal setting for a romantic meal or a special evening with friends and family.
Risotto di Mare
—Italian cooked rice with mixed seafood, white wine, hot chillies, garlic and tomato sauce—
Pollo Boscaiola
—pan fried chicken breast cooked with red peppers, onions, chopped tomatoes, mozzarella and paprika—
Spaghetti al Vitello
—fried veal cooked with garlic, pesto, nutmeg and a white creamy sauce—
Linguine al Funghi
—mixed fresh mushrooms, cream, pesto, nutmeg and white wine—