Have you seen the Banksy Spraycation?
Last Friday evening I was driving along Gorleston seafront with one of my daughters, on our way to collect my other daughter from theatre rehearsals, when we saw a large campervan pulled up on the side of the road, nothing unusual as there's always some parked up, but we were mid conversation about her wanting to get a small campervan to travel around in and I pointed that one out, but she laughed and said it was too big!
We drove to the theatre, collected the eldest and went home, thinking nothing more about it!
Banksy Spraycation 2021
The following morning there were reports that new artwork had appeared in various parts of the area, and people were questioning if they had been done by Banksy!
Gorleston Lower Prom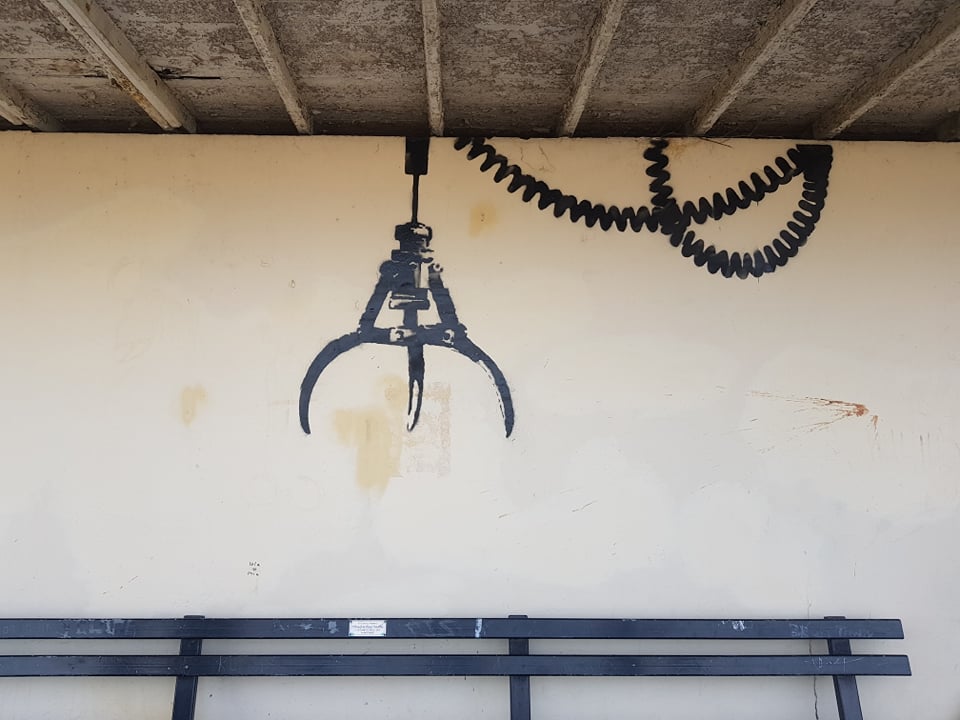 The first was a large grabber hand on the lower prom of Gorleston, although later in the week another local artist Emo added some teddy bears….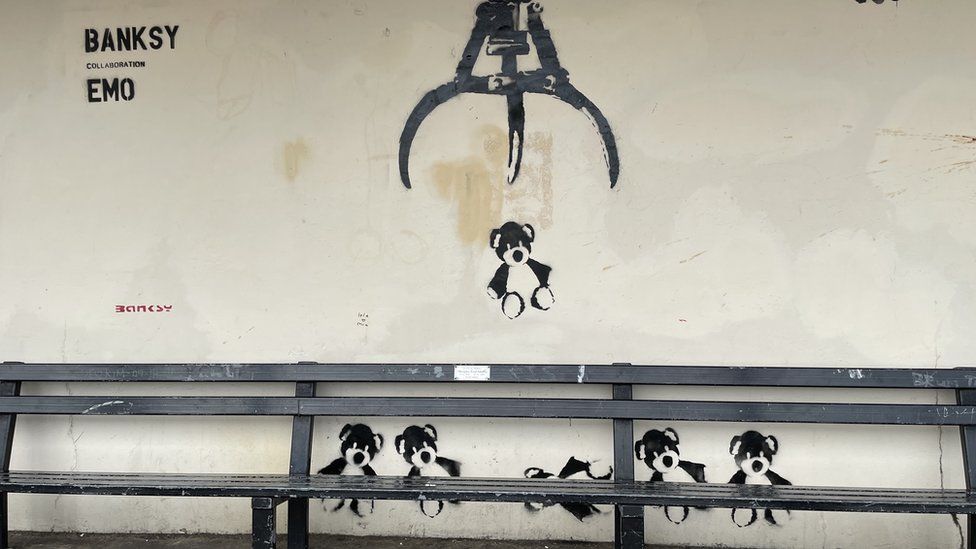 The local population were split down the middle with some saying it added more to the piece and others disagreeing that if it's a genuine Banksy should it really be changed.
Gorleston Yacht Pond
Gorleston-on-Sea, Great Yarmouth NR31 6BT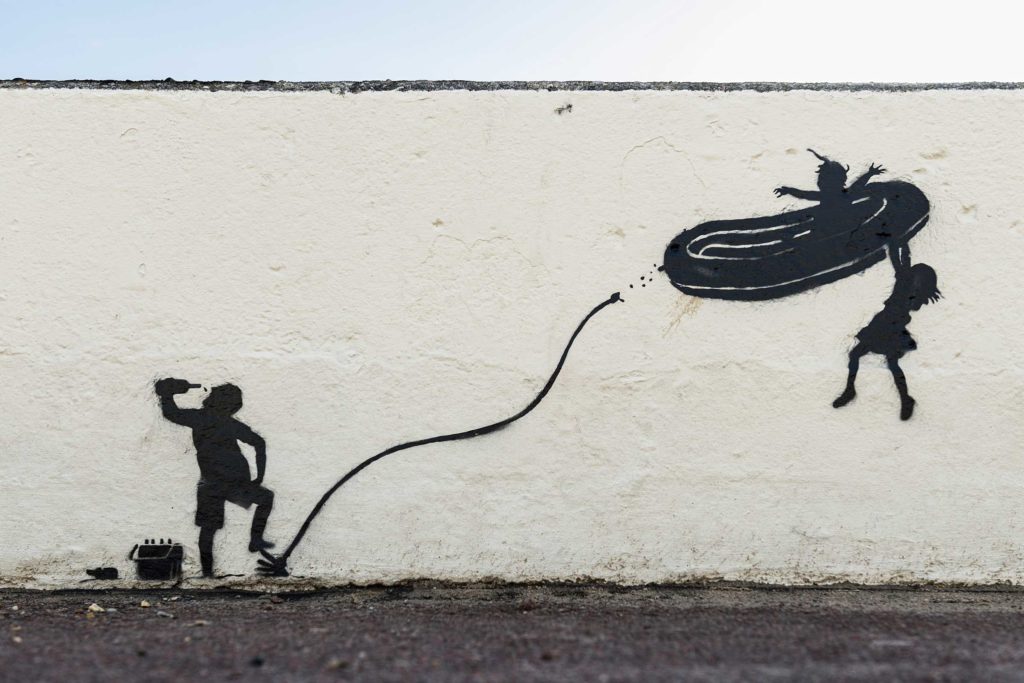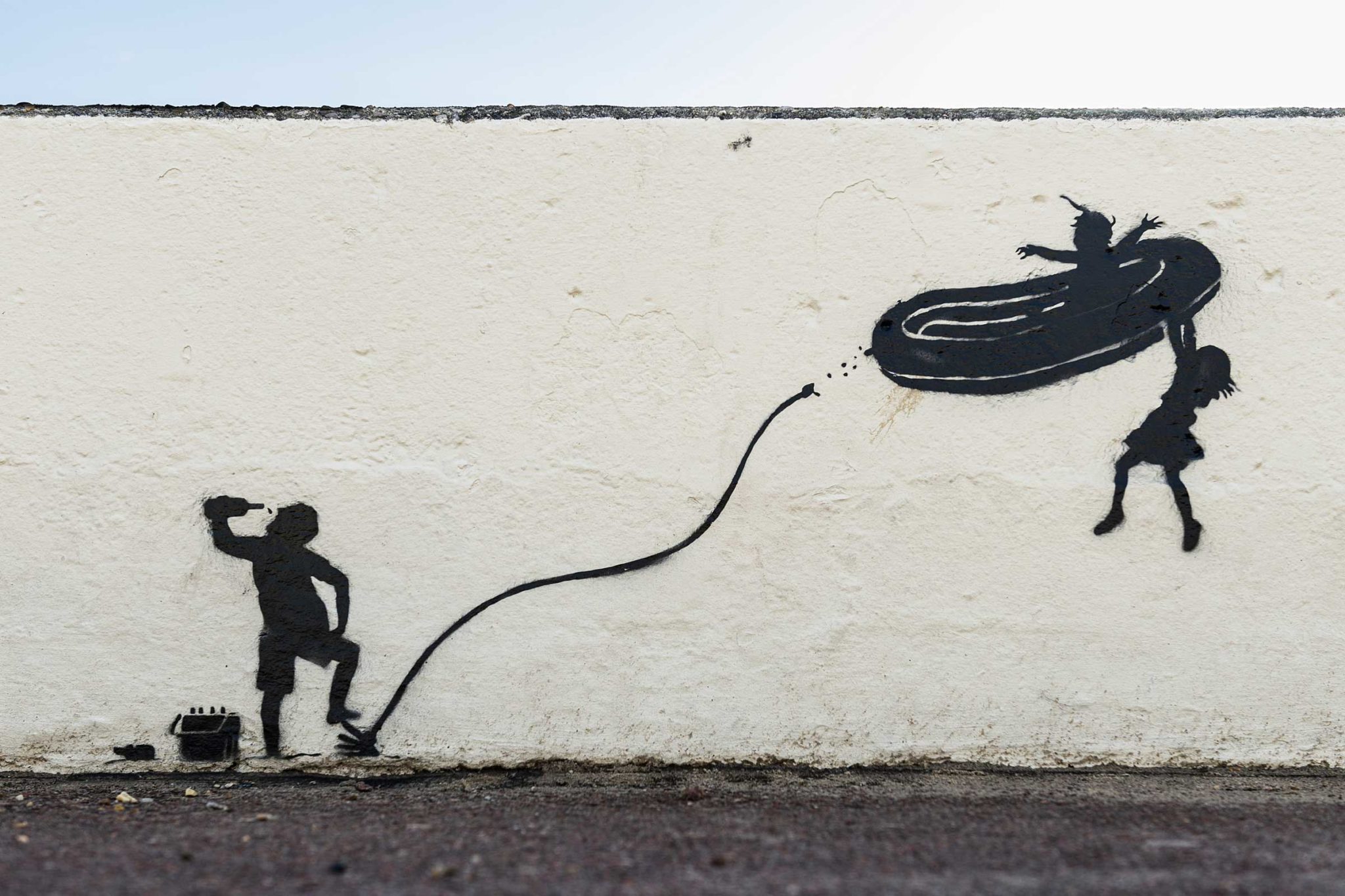 I had trouble finding this one to start with as its not as large as the others, and if you take a look at the picture below you will recognise where it is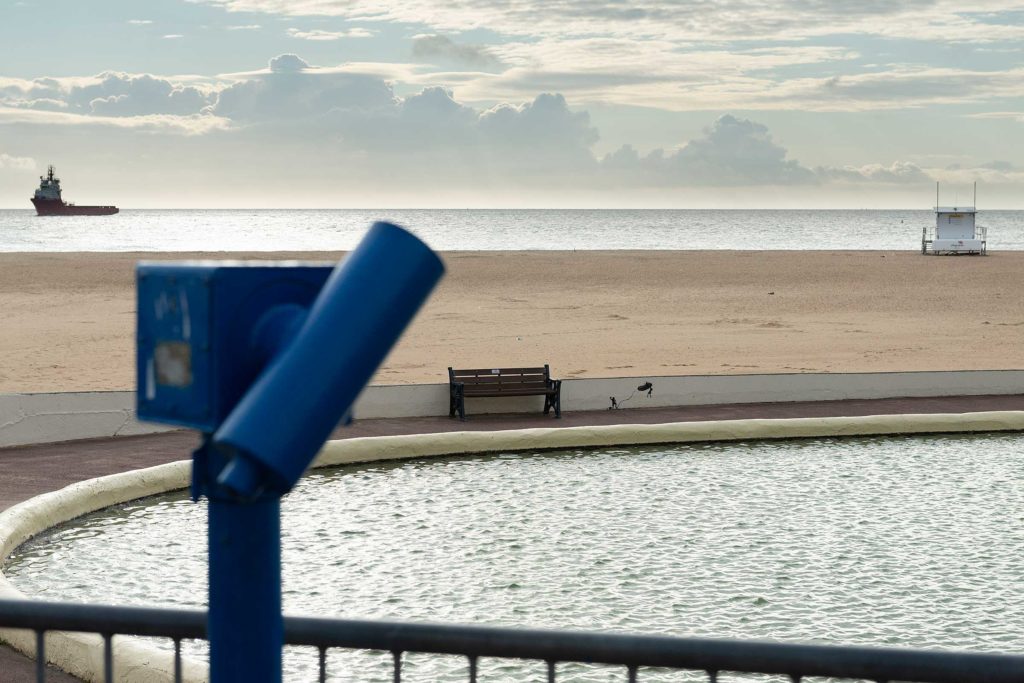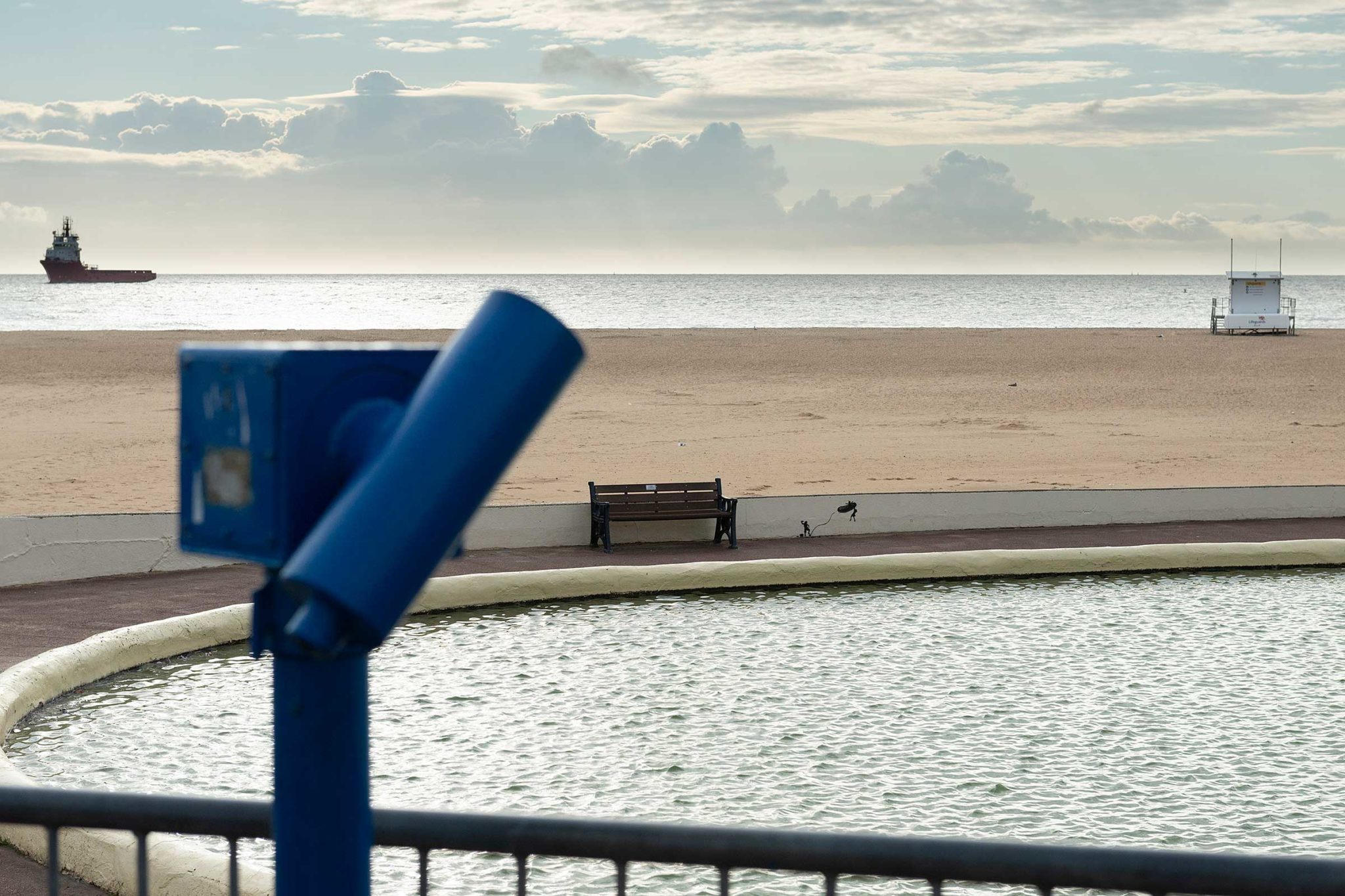 However, as of Saturday 14th August this piece has now been painted over, unfortunately a few years ago there was a fatal accident in that area involving one of the beach inflatable rides and a young girl , i'm sure Banksy was unaware but it obviously brought back many unhappy memories for many people and the local council made the decision to paint over it, although I am sure they will come up with some way to preserve it and hopefully move it to a more suitable place, which has been the case with a few of his pieces over the years.
Admiralty Road Great Yarmouth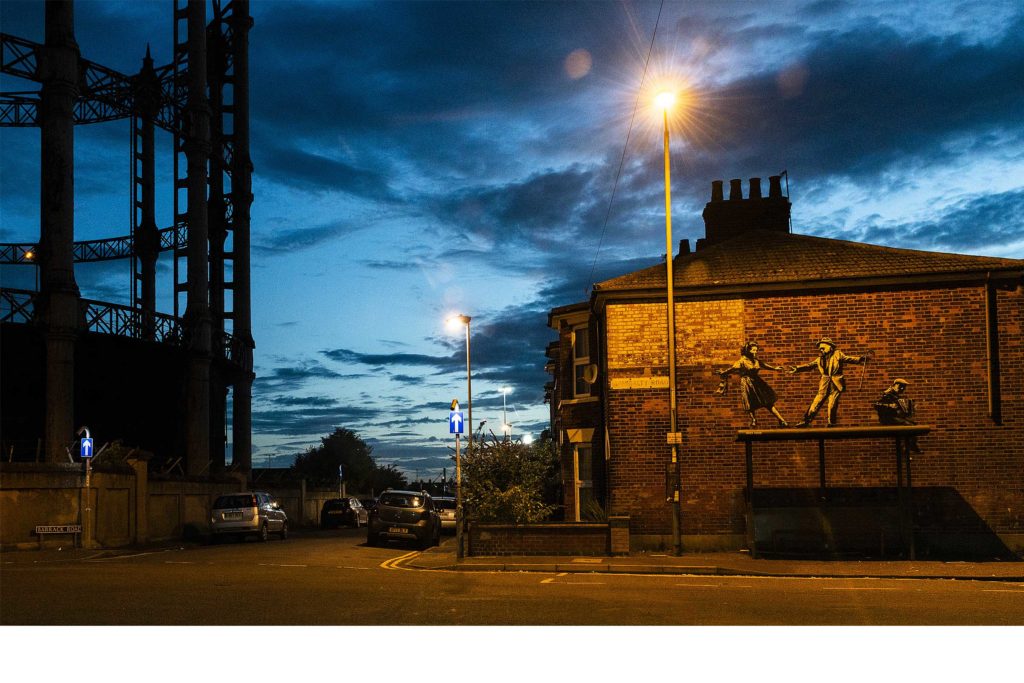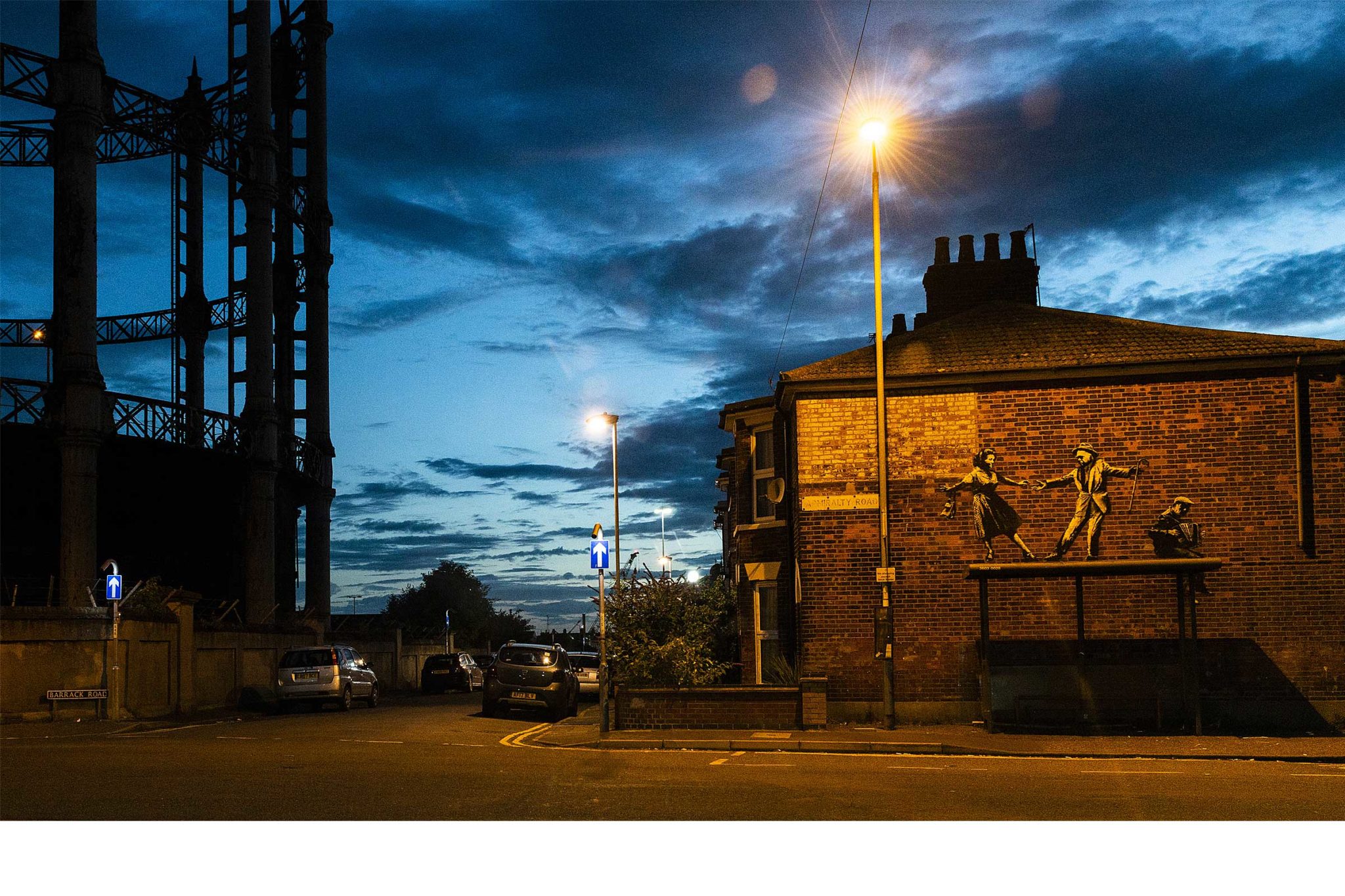 On the side of a house in Admiralty Road and on top of a bus stop a couple dancing and a man playing the accordion appeared, although it has already become very popular, if you are planning to go and take photographs, please be careful as it is a road that is in constant use, so try to avoid walking out in the road to take photographs without looking both ways first, and be considerate of the people living in the local area.
Merrivale Model Village
Marine Parade, Great Yarmouth NR30 3JG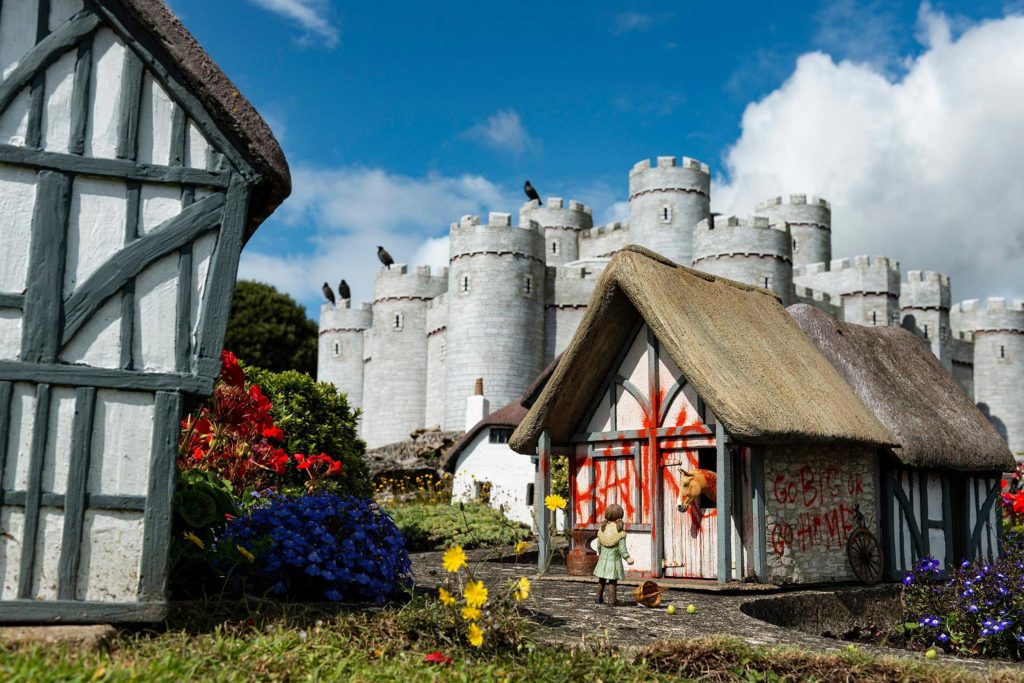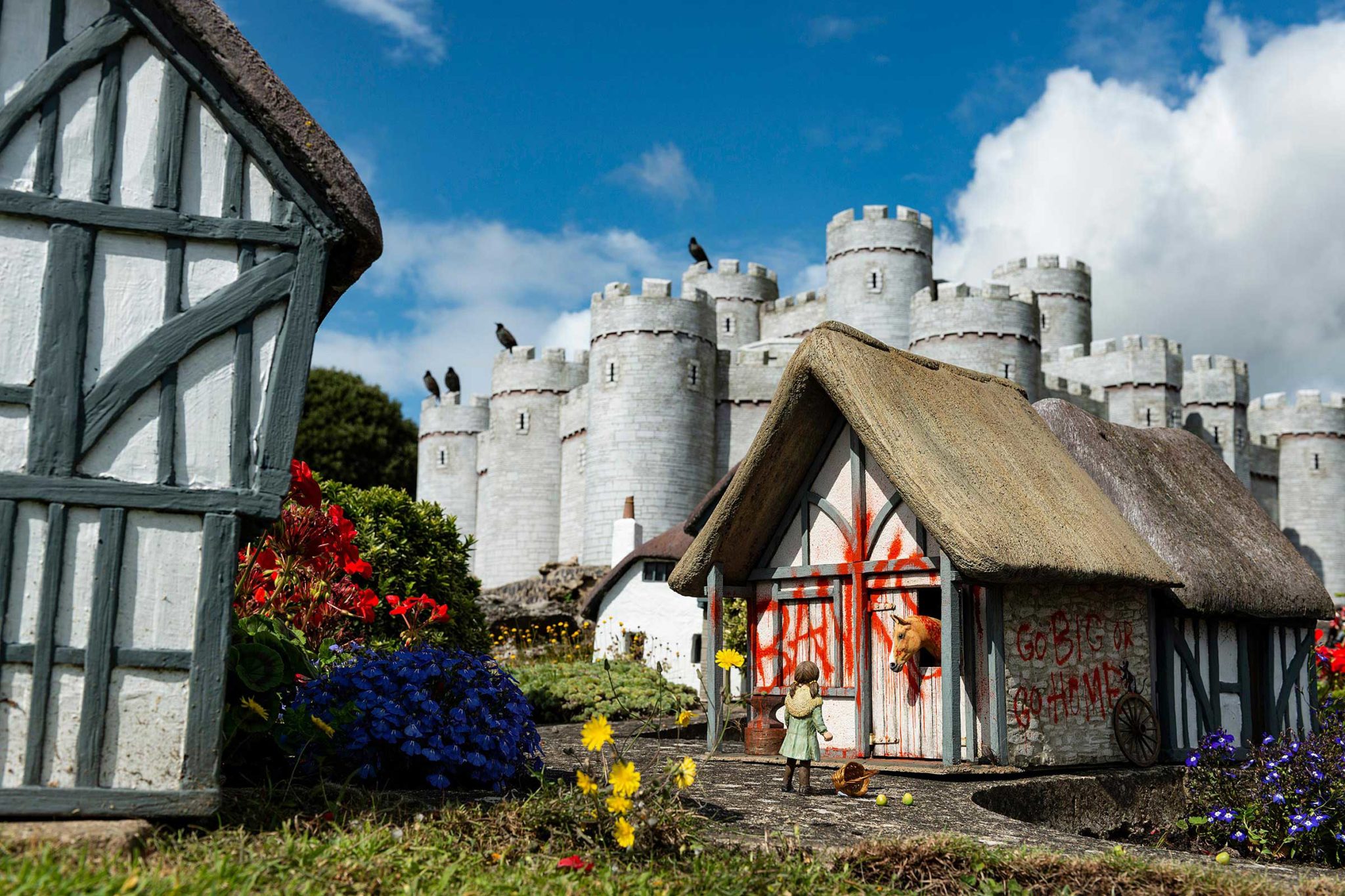 Merrivale Model Village is a great attraction along Great Yarmouth seafront, and they are also extremely lovely people, our eldest daughter has been volunteering there since she finished university, helping to mend and repaint some of the models, so we were very excited to hear that a new addition had been added with a very well known signature, people have been travelling miles to see the new little stable, but days of checking Banksy's official website and IG had given no answers! with some people even trying to insinuate that the Village had made it themselves!
In fact it's become so popular that the little stable is currently not on display as too many people were trampling on the models and not taking care where they walked!
The piece can now be seen between 11am -4pm daily.
Nicholas Everitt Park, Oulton Broad
Nicholas Everitt Park, Oulton Broad, Lowestoft, Suffolk, NR32 1HS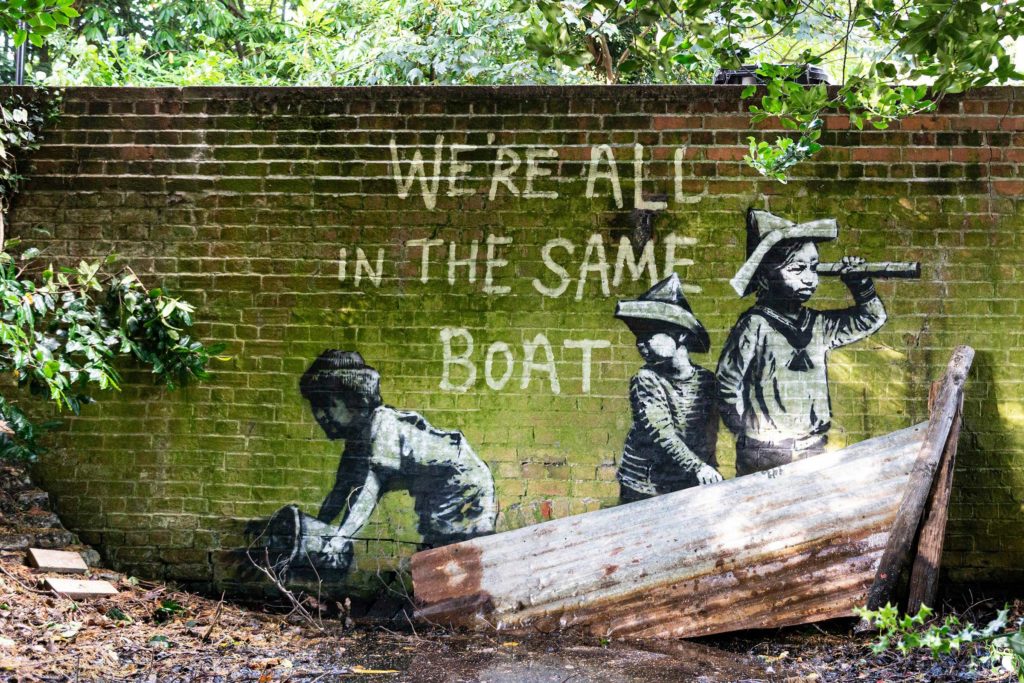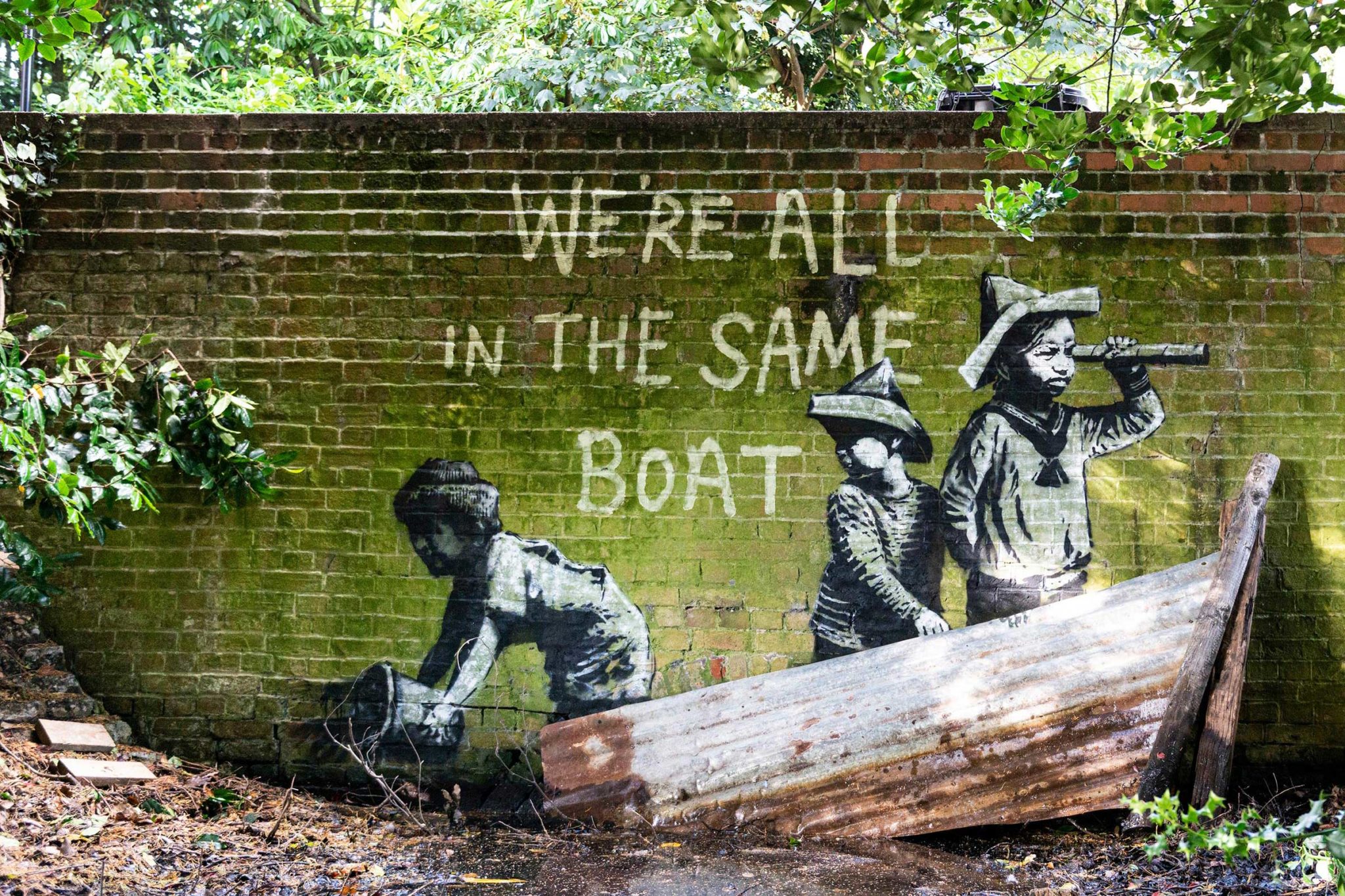 This one was painted in the Nicholas Everitt Park, but the next day there were reports of the piece of metal being taken away as it was a flood risk as it was covering up a drain.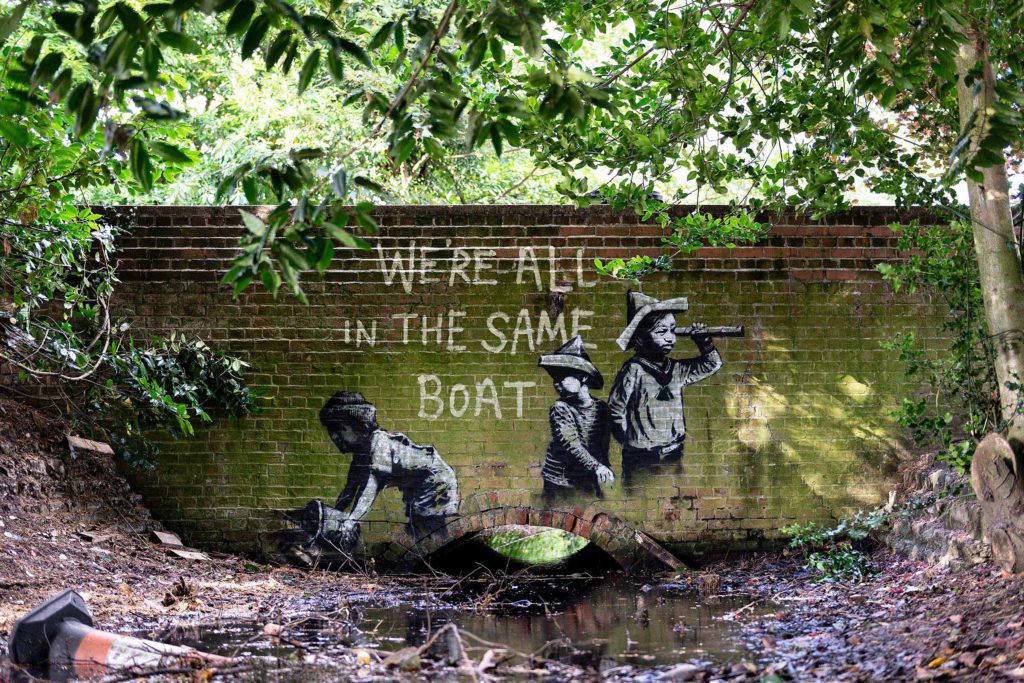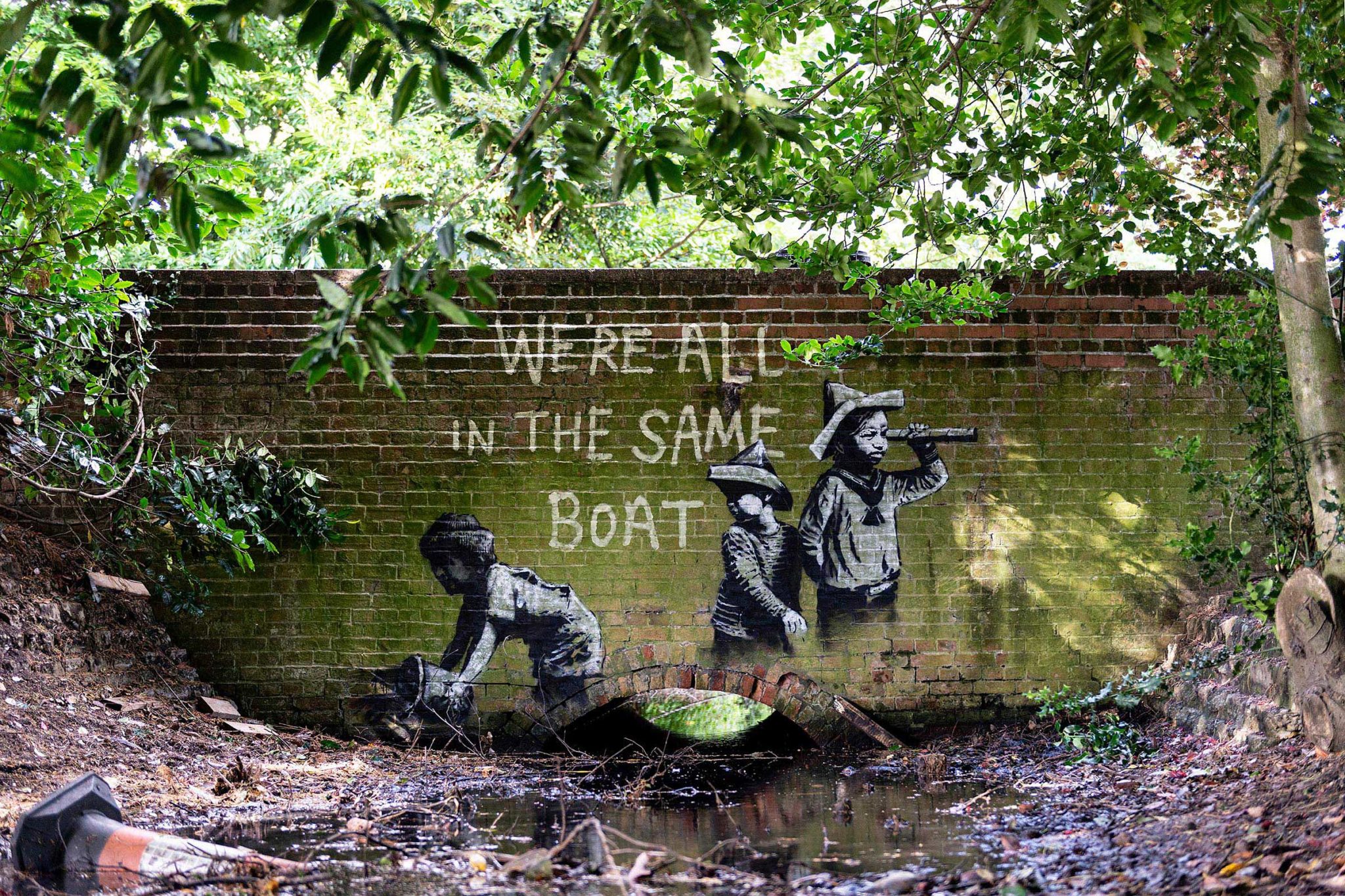 It still looks very pretty even without the metal boat.
Corner of Denmark Way/ Katwijk Way Lowestoft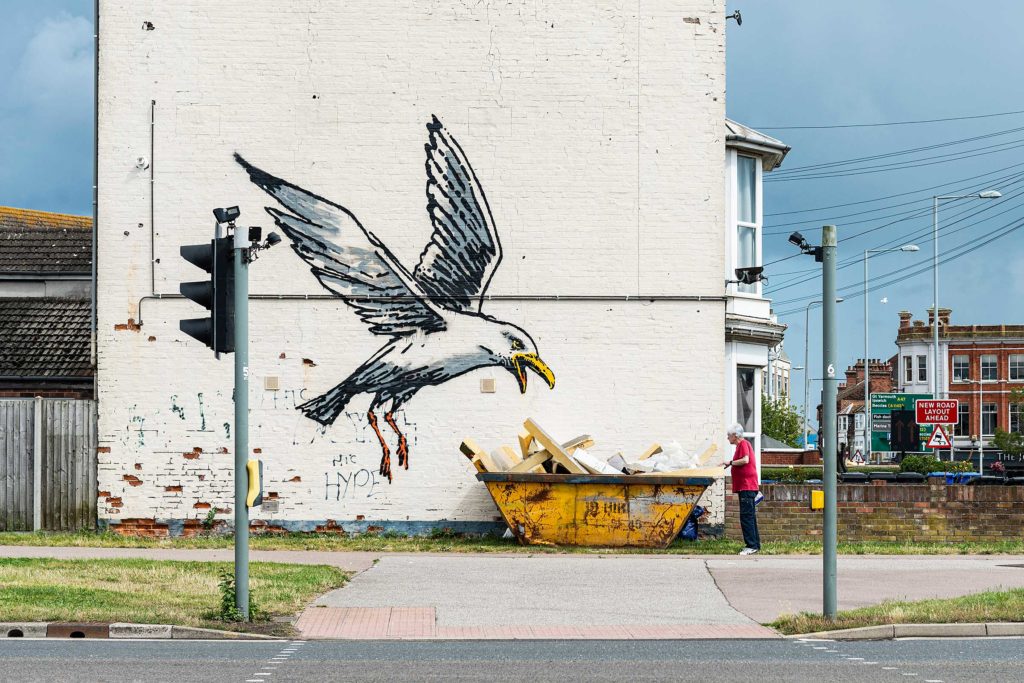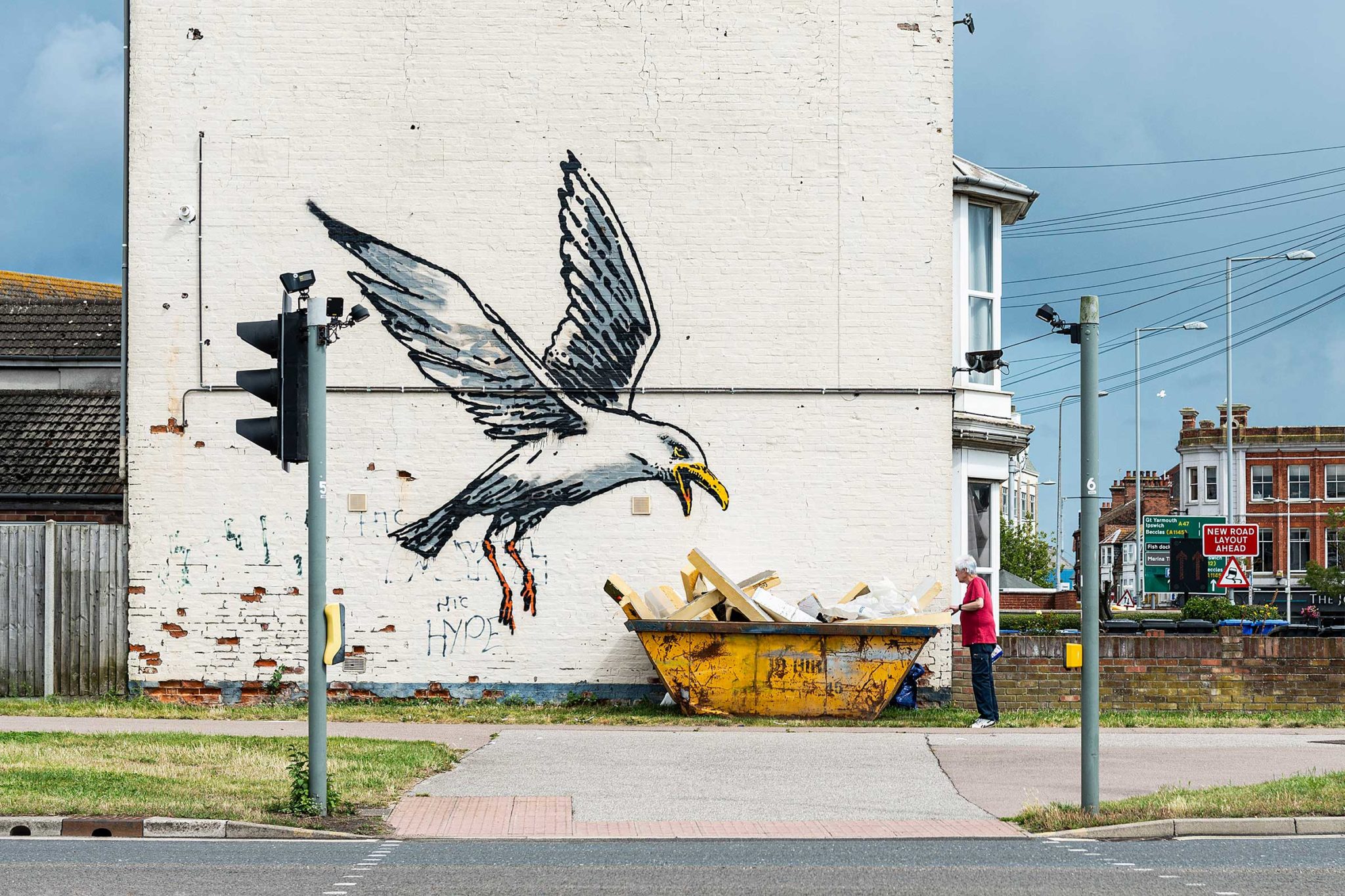 Imagine waking up to this on the side of your house! With so many appearing in the area, people were assuming that it may have something to do with the latest announcement that Great Yarmouth and Lowestoft were joining together to go for a City of Culture Bid, but still nobody had confirmed or denied if they were actually Banksy pieces!
North Beach Lowestoft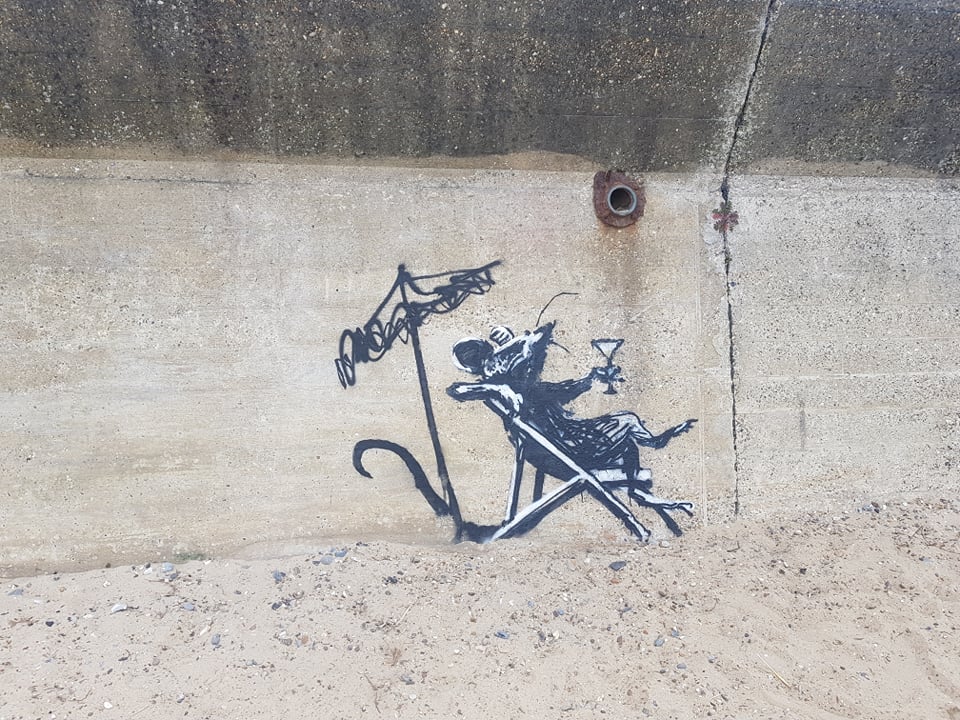 Just down from the North beach car park, if you head along the beach you will find this little guy!
However on Sunday 15th August it was reported that someone has decided to paint over it with white paint! The East Suffolk council have said they are going to get a professional in to restore the piece, I have no idea what goes through the minds of some people, why they feel the need to destroy it, hopefully it will be back as good as new asap for everyone to enjoy.
Regent Road Lowestoft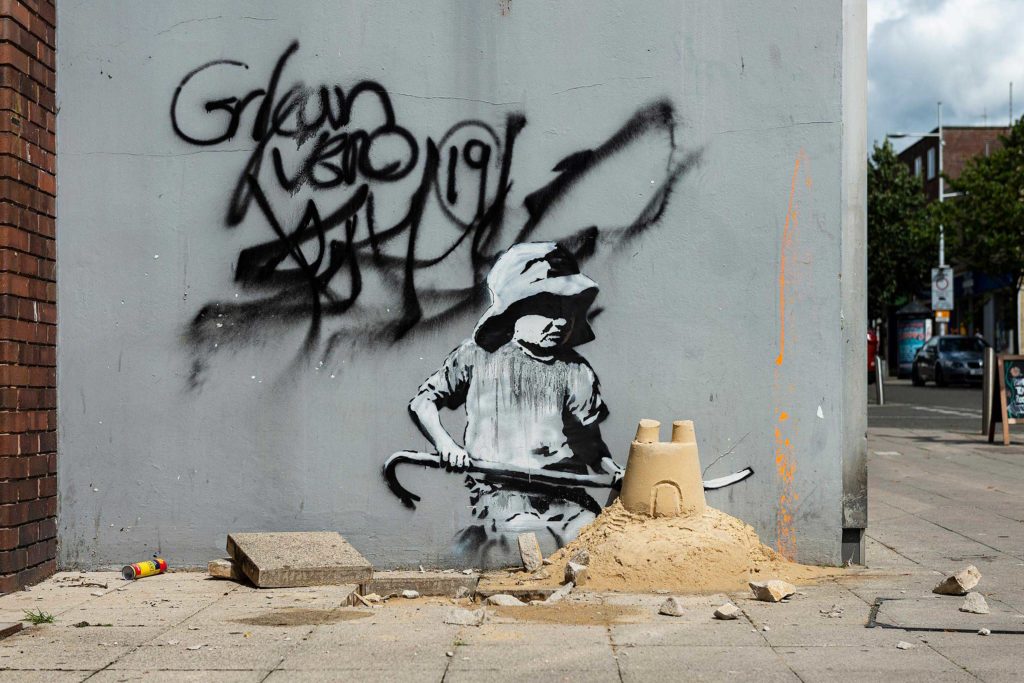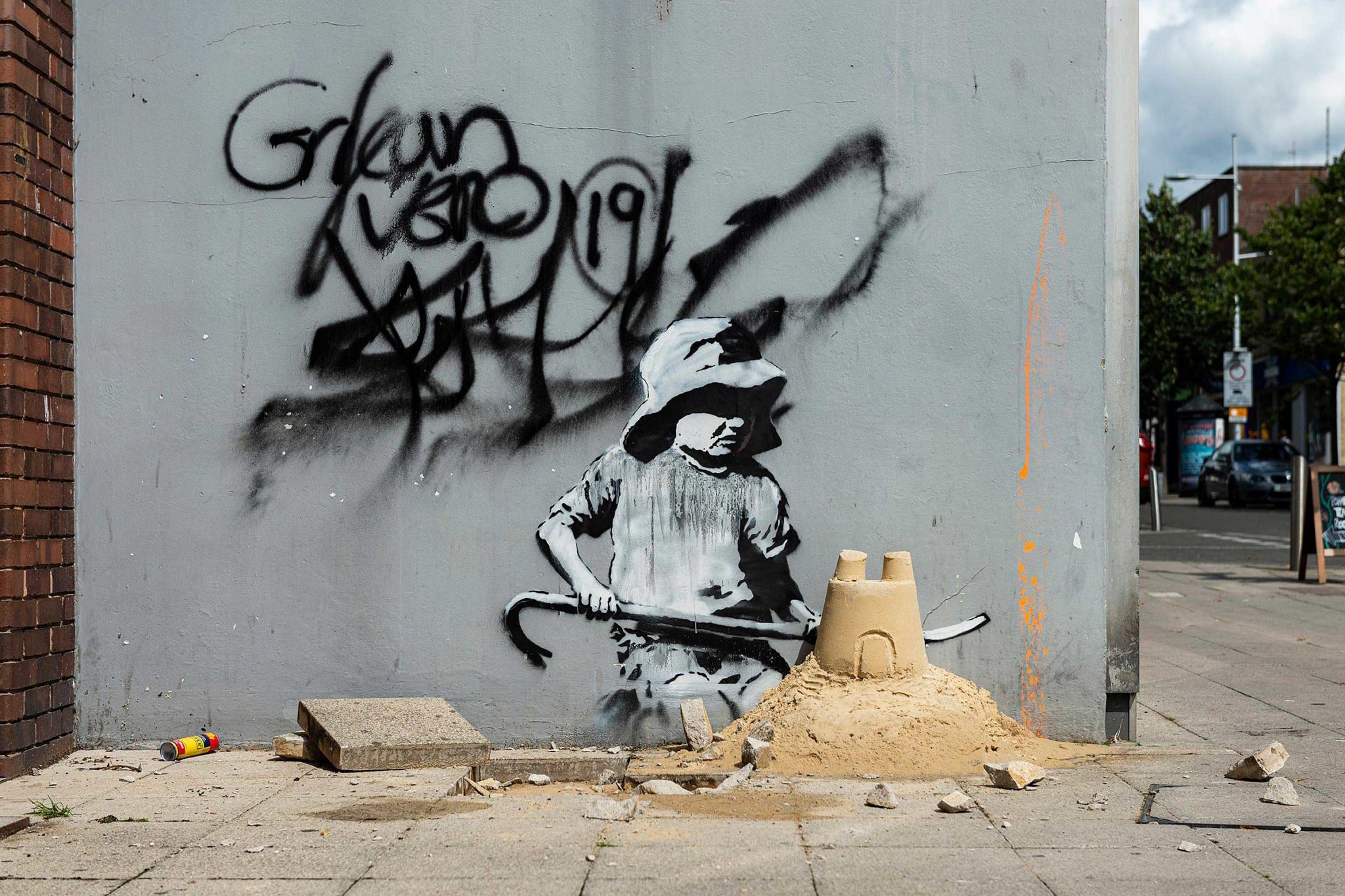 There was another new addition in lowestoft at the crossing of London Road North and Regent Road at the former Lowestoft Electrical premises of a boy digging a sandcastle amongst the paving slabs.
But, they didn't just appear in this area, suddenly Cromer had a new addition.
East Beach Cromer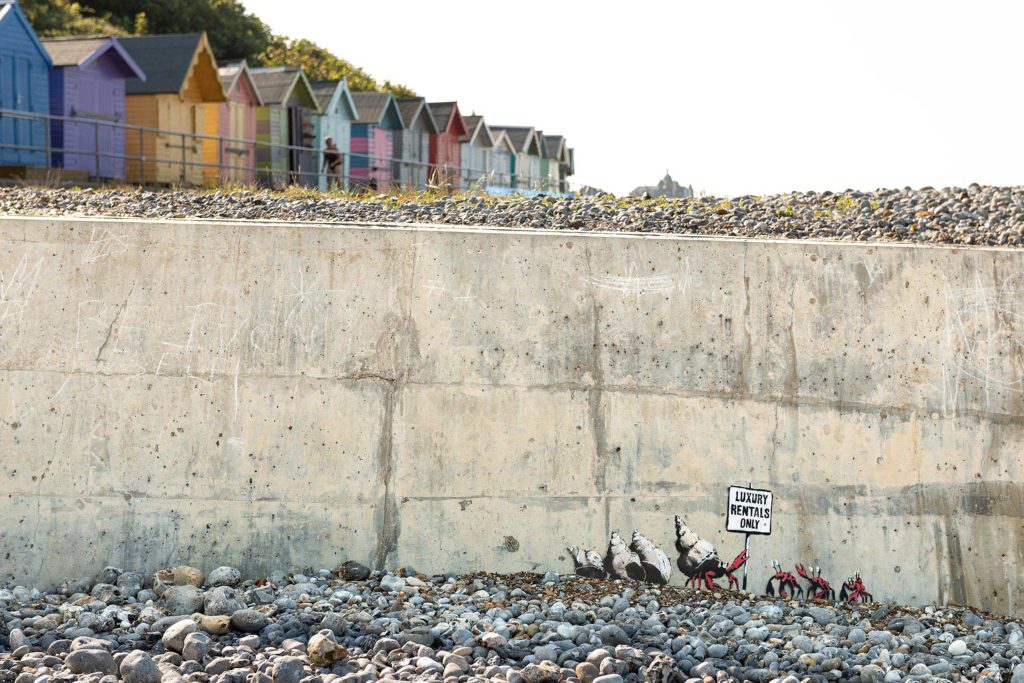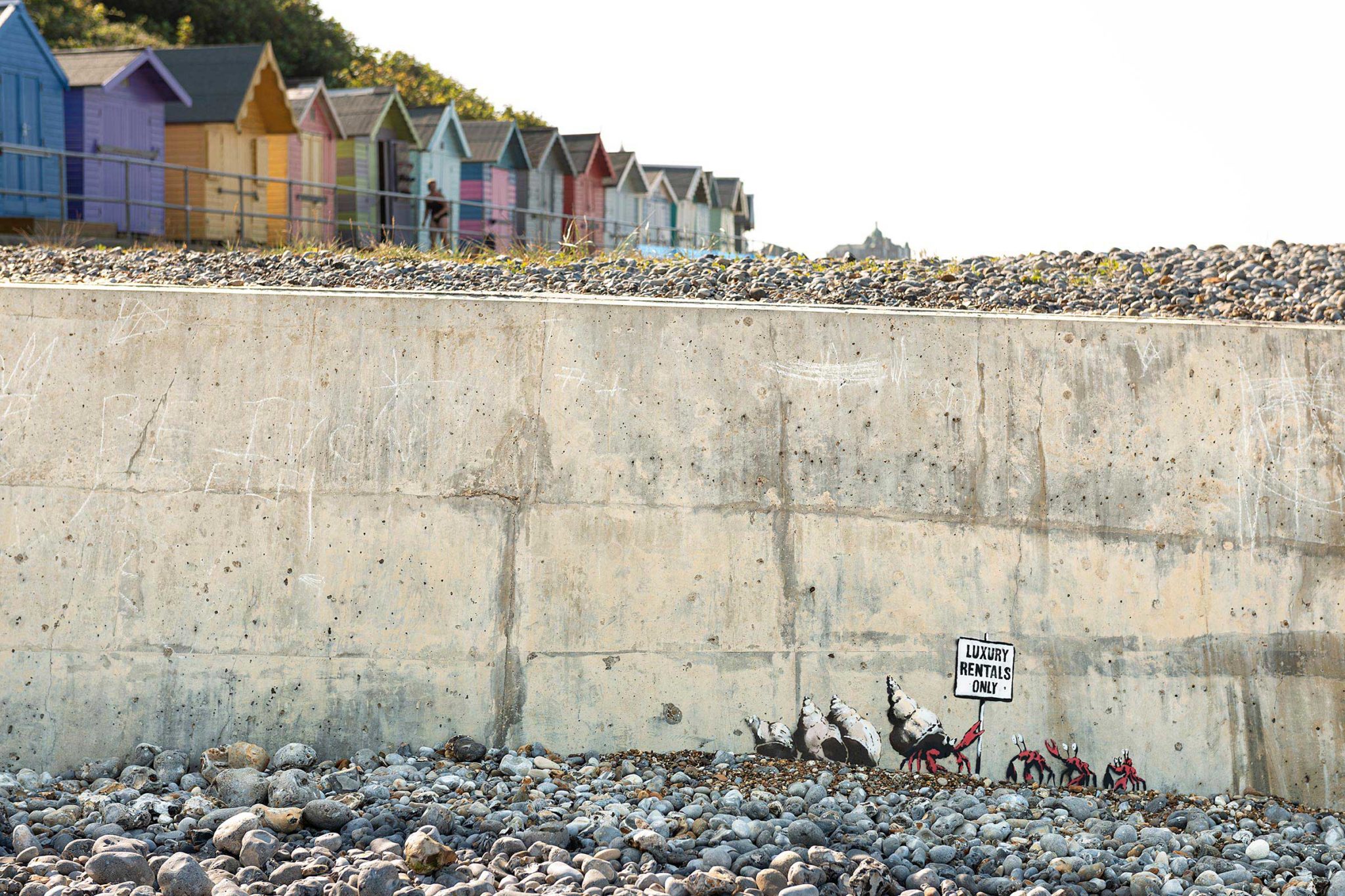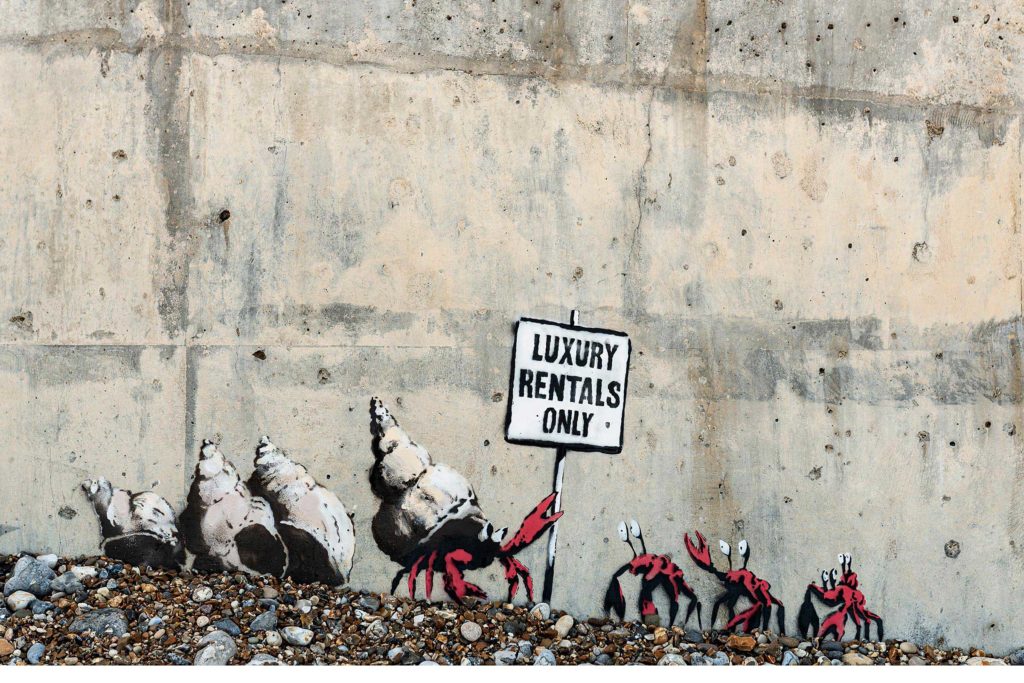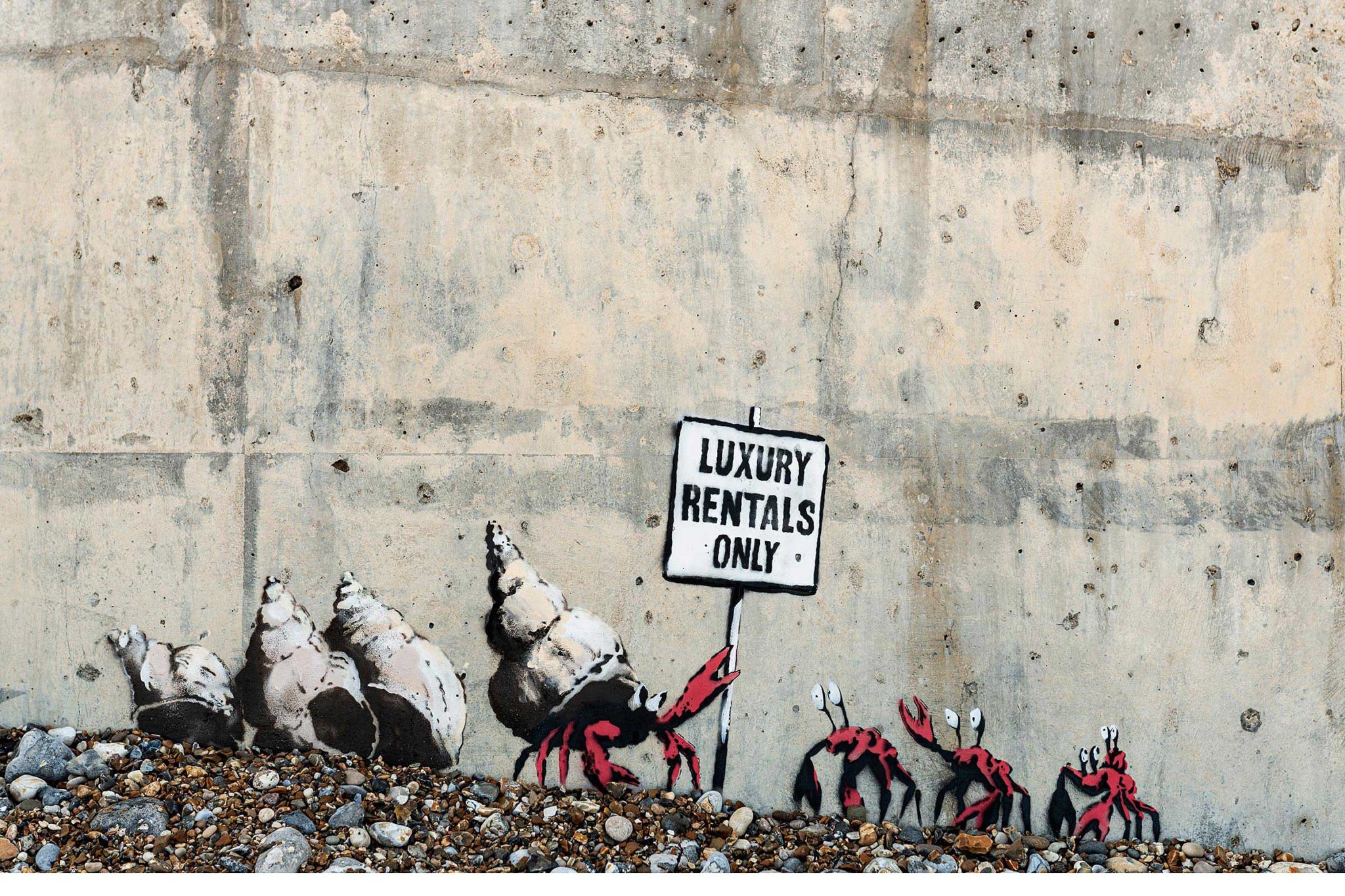 Then finally, today it was revealed over on the Banksy Official IG account and the website, that yes they were all official Banksy Artworks, how cool is that!
Don't believe, take a look for yourself!
Have you seen any of the art, or will it be on your list when you are next in the area ?