If you live in Norfolk, Suffolk or Essex or maybe heading there on holiday and like the idea of a fun, outdoors adventure for the entire family, then you may want to consider a day out Alpaca walking, Norfolk, Suffolk and Essex have lots to choose from.
Alpaca Walking Near Me in East Anglia
Alpacas are wonderful, quiet, gentle animals. Even if you are not an animal person they have a unique way of making you feel relaxed and at ease. You don't need to pet them to enjoy them, just being in their company really is enough.
Alpacas weigh in at between 55 and 90kg and reach between 76 and 96cm (30-38in) at the shoulder.
Its a great way to get outside and do some walking with a couple of fun companions, and they're just too cute
Alpaca Walking Norfolk
Looking for alpaca trekking Norfolk, then look no further, there are some amazing alpaca walks in Norfolk to choose from.
Alpaca Trekking Wells
Church Plain, Wells-next-the-Sea NR23 1EQ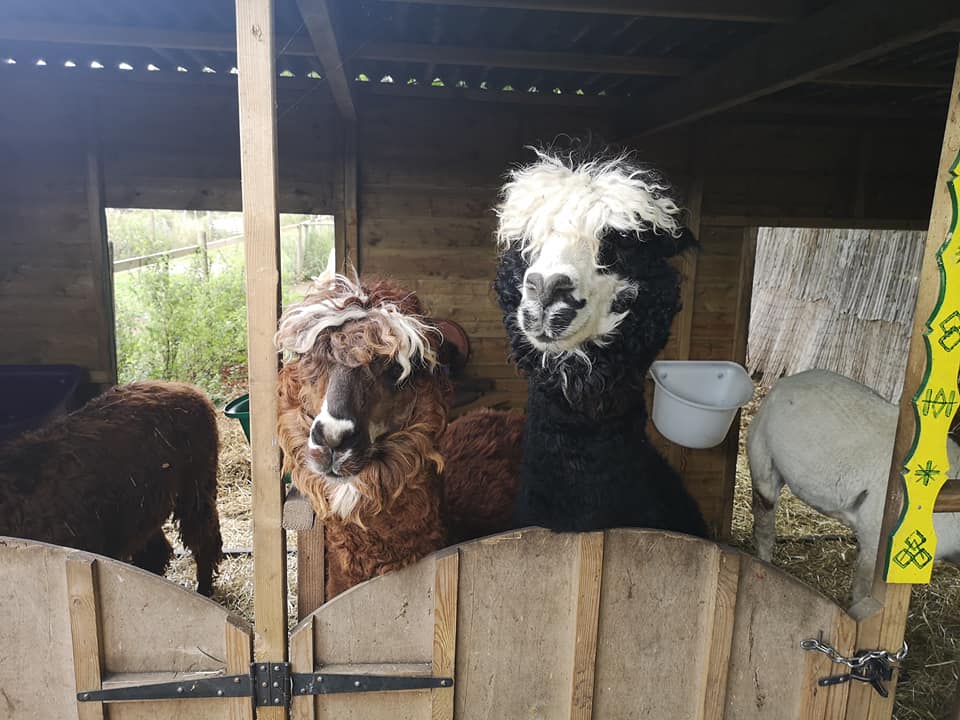 For a truly enjoyable and unforgettable experience, take one or more of the groups of alpacas for a walk along the bridleways and coastal paths at Wells-next-the-Sea & Stiffkey.
Enjoy the stunning views and learn more about the history of the area from your guide.
Treks last between 1 to 3.5 hours, longer treks you are advised to bring a picnic with you, and chopped apples are allowed as a treat for the alpacas at the end of your walk.
CLICK HERE for further information
Bumblebarn Alpacas
Sheringwood, Beeston Regis, Norfolk, NR26 8TS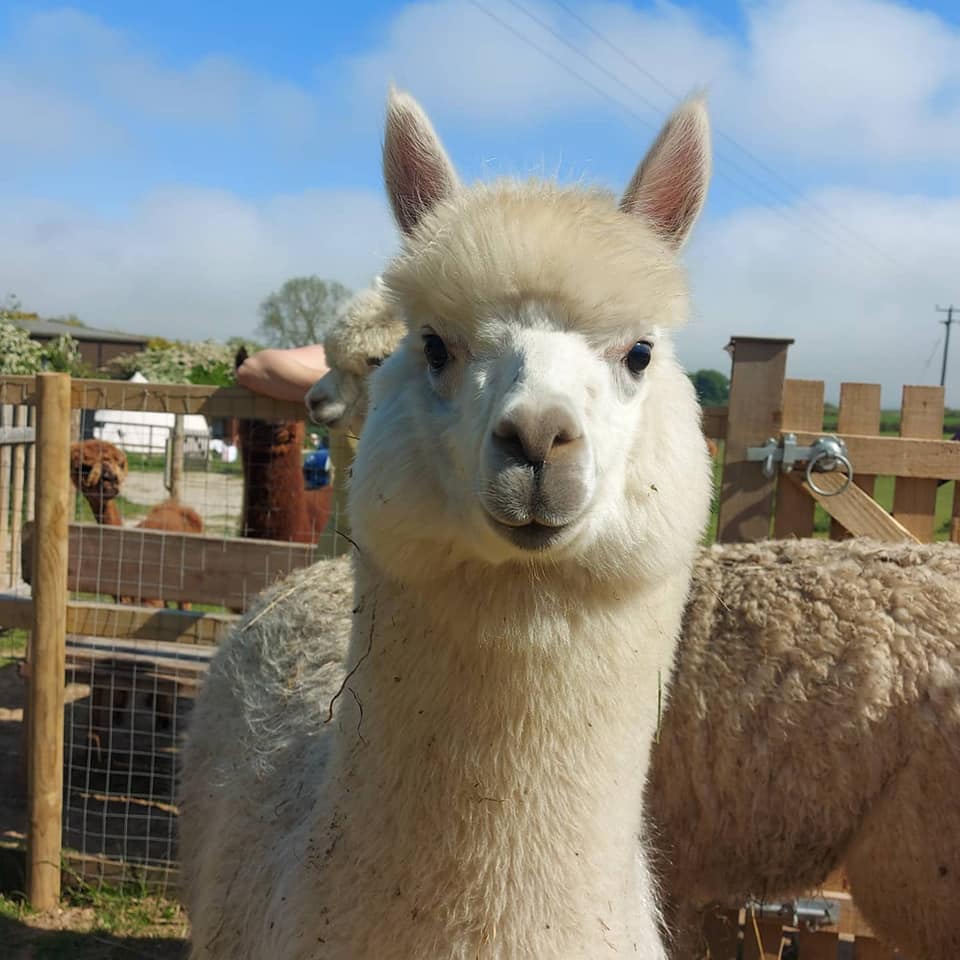 The classic alpaca experience involves meeting and feeding the 8 alpacas as well as saying Hi to the Miniature Shetland Ponies and friendly rescue Chickens. You'll be introduced to all the animals by name and learn a little about their personalities and preferences.
They'll match 3 suitable alpacas to your group before a short handling session to help you get the best out of your alpaca when on the walk. Then you'll set off for a guided walk for around 45 minutes during which time you can ask questions and enjoy the alpacas company.
The walk is on uneven ground but alpacas are steady animals so it is suitable for the young and young at heart! They have a 5 minute alpaca snack stop halfway around so feel free to bring a drink or snack for yourselves if you would like.
CLICK HERE for further information
Norfolk Alpacas
Willow Cottage, Hall Road, Bradfield, Norfolk, NR28 0QW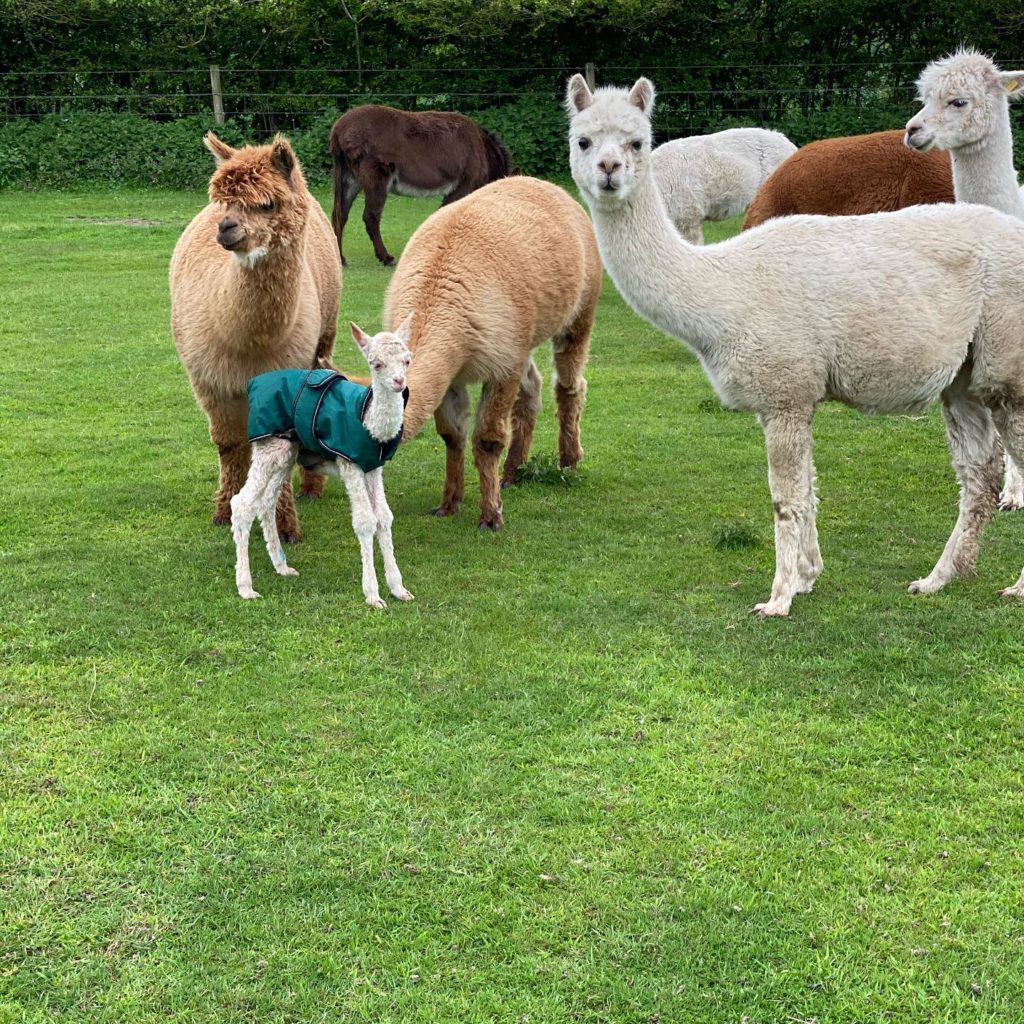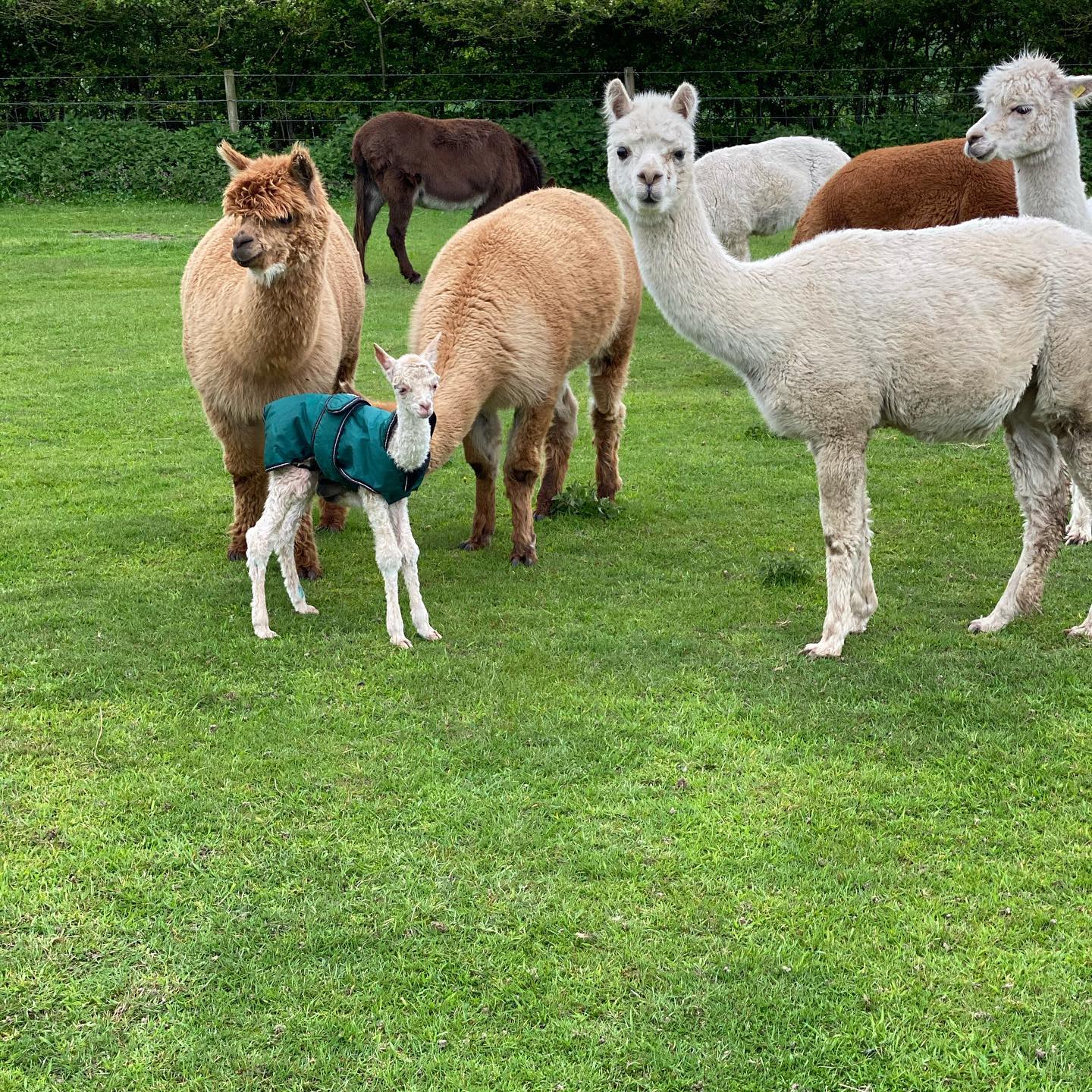 Norfolk Alpacas are based in the stunning North Norfolk countryside, not only are they available to attend any type of function (can you imagine them at your wedding!) but you can have afternoon tea with the Alpacas, combined with an alpaca walk and also soap felting.
If you just wish to have an alpaca walk, this will last for one hour, but you can add it to the other activities on offer.
CLICK HERE for further information
Burnt Fen Alpacas
Alpacas, Burnt Fen, Horning, Norwich NR12 8LA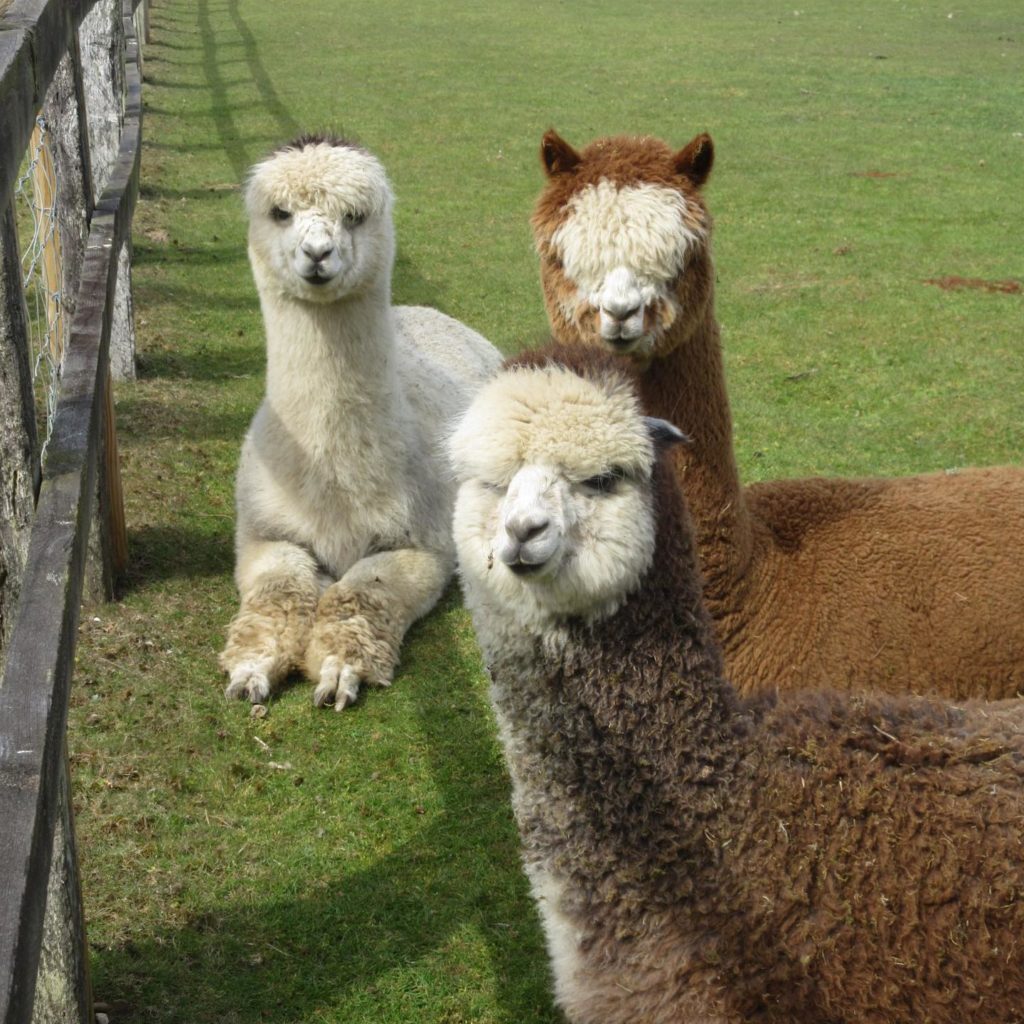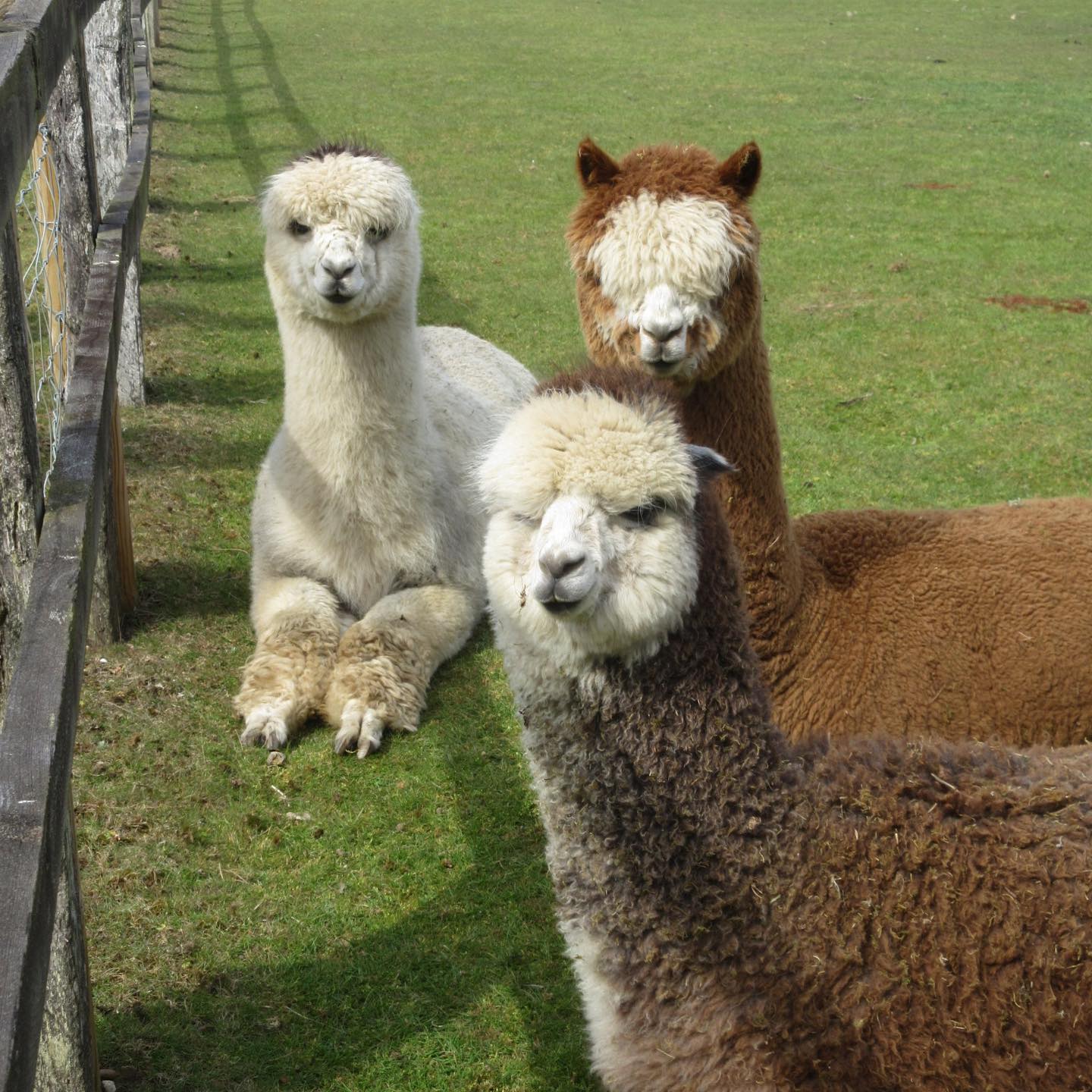 Enjoy a walk around the woodland of Burnt Fen with the Alpacas, the experience starts with you being introduced to the alpacas, and then it's time to choose and catch your alpaca, which sounds like great fun!
The walk lasts approximately 2 hours, at the end of the walk you can make yourself a hot drink and then feed the alpacas their carrot snack. Minimum age for the walk is age 7.
If walking isn't your thing, then you can join the alpacas for afternoon tea or cream tea
CLICK HERE for further information
Let's Go Alpacas!
Wretham, Thetford IP24 1SD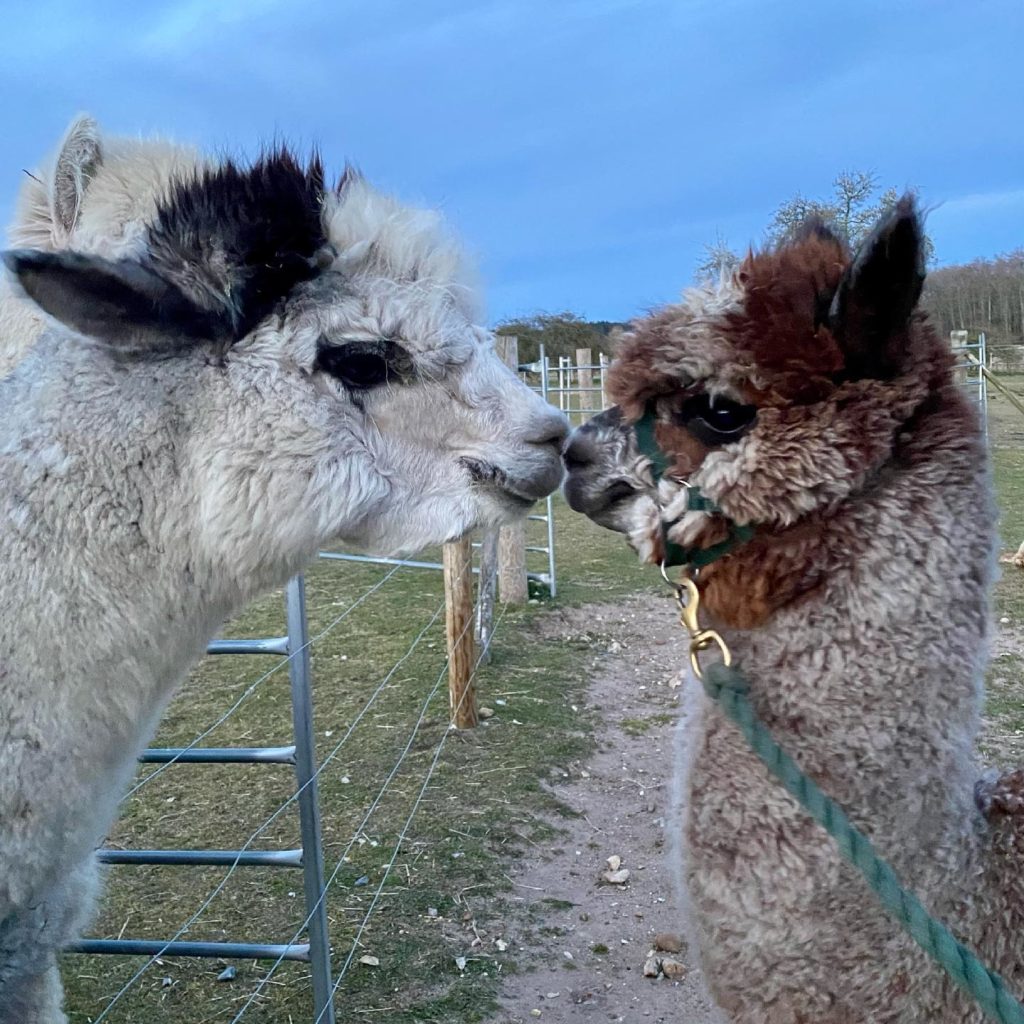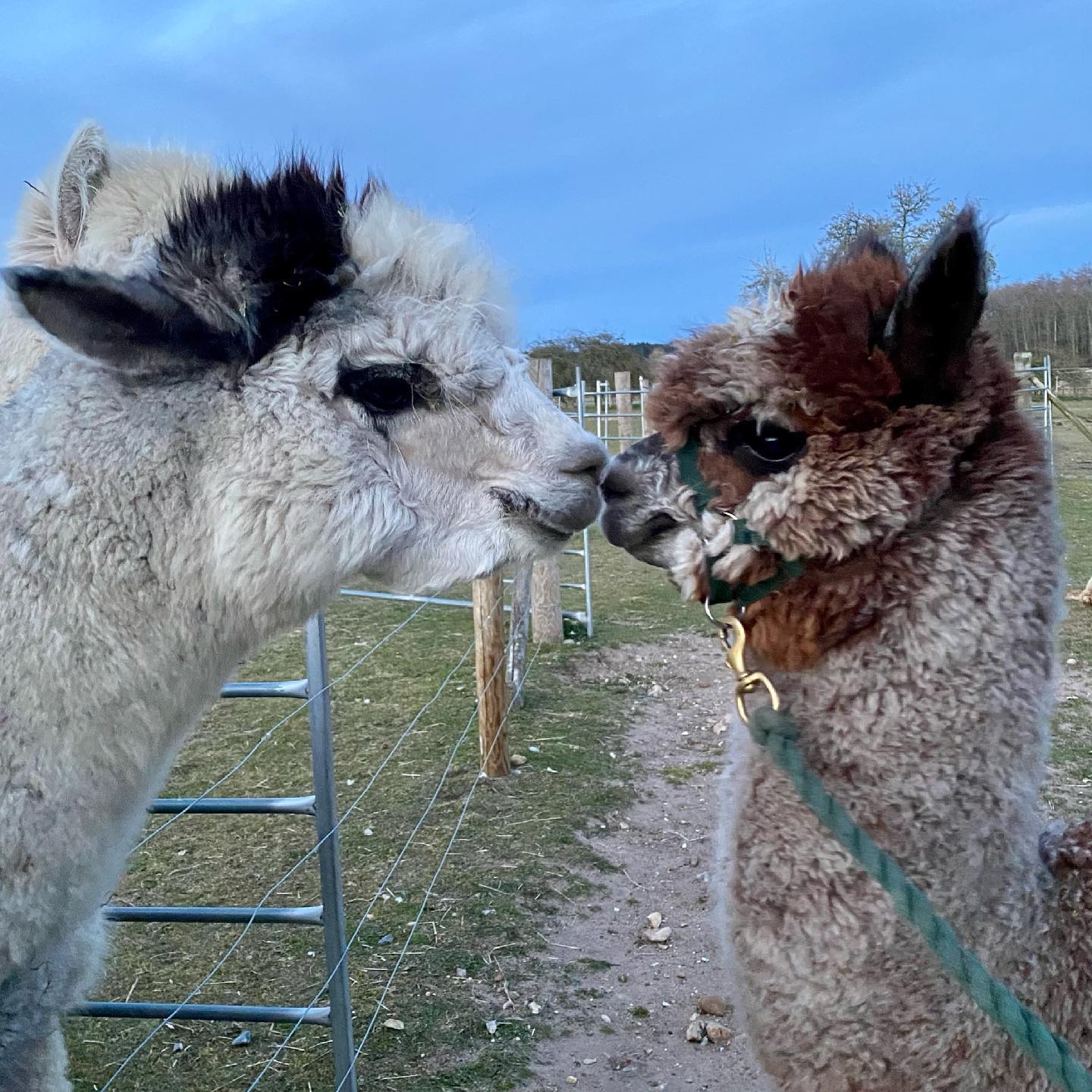 Let's Go Alpacas walks, take you straight into Thetford Forest, the experience includes an introduction to the alpacas, getting to know them, a 30-40 minute walk in the forest, including a selfie stop, once back you get to spend some time in the field with the other alpacas and hand feeding is also available.
CLICK HERE for further information
Stubbs Farm Alpacas
Stubbs Farm, Stubbs Green, Loddon, Norfolk NR14 6EA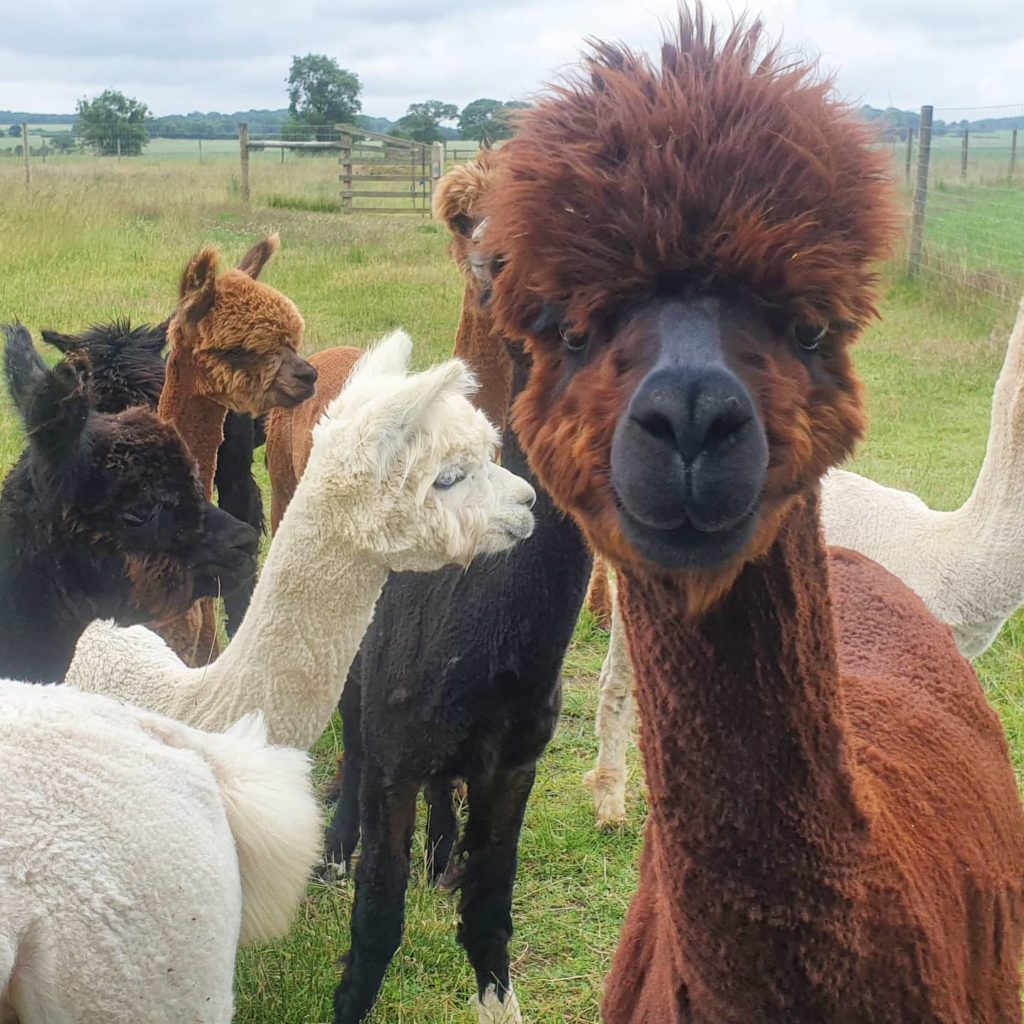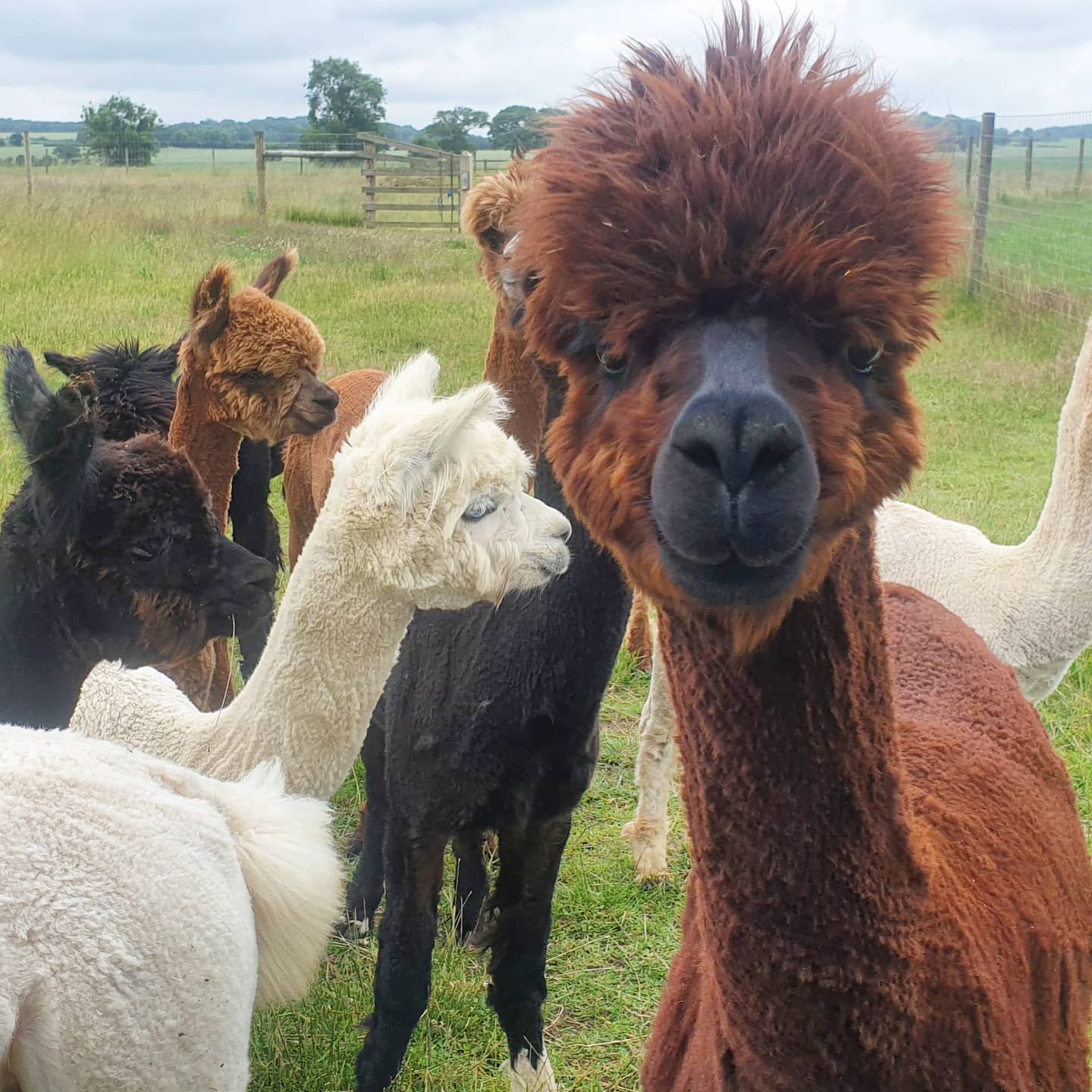 Stubbs Farm offers various Alpaca experiences for all ages, you can have a meet and greet – a 90 minute experience for all ages that includes feeding, stroking and getting to know your new fluffy friends. Great if you want to fully interact with them but limited on time or have smaller children.
If you have a little longer time to spend with the alpacas, you can bring your own picnic and enjoy it with them, or you can choose to swap the picnic for a 30-40 minute walk around the farm with the alpacas, if you want a full day out, why not have the meet and greet, picnic and alpaca walk.
CLICK HERE for further information
Wymondham Alpacas
Centre Paws Norfolk, NR18 0RR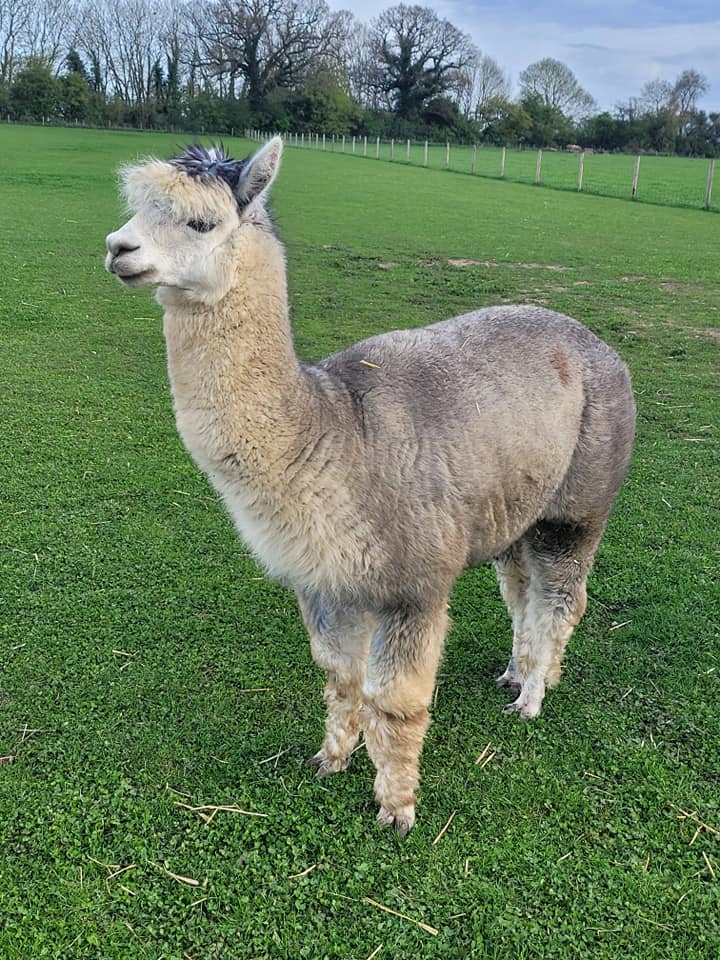 The Alpaca Experiences take place at Centre Paws Norfolk and last between an hour and 90 minutes. Children are welcome but under 16s will only be able to lead an alpaca if accompanied by an adult.
All the alpacas are males who have been trained to walk in a headcollar and leadrope. They go at a nice slow pace and like to look at their surroundings. There will be two people leading each alpaca, one either side, and everyone will take a turn. There is also an option to combine it with an afternoon tea.
CLICK HERE for further information
Trelawn Alpacas
Trelawn Lodge, Harleston Road, Diss, Norfolk, IP21 4RZ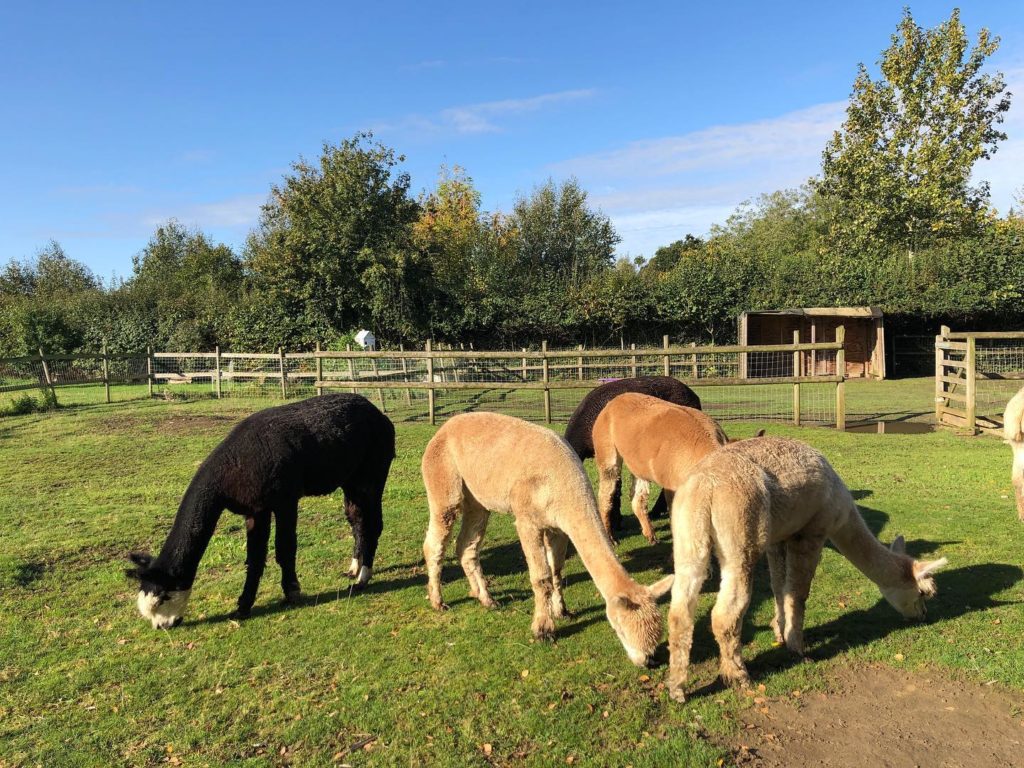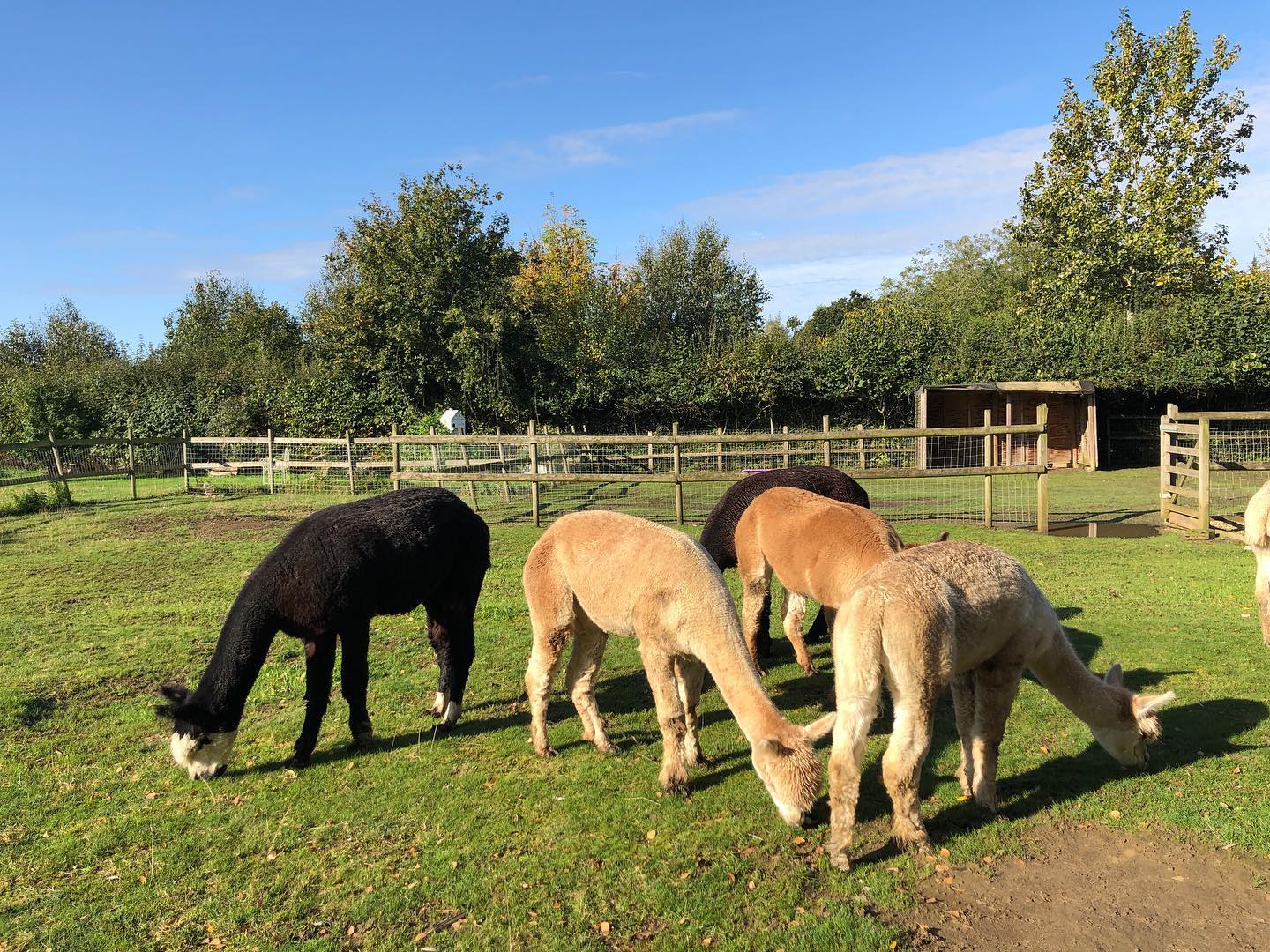 A 90-minute intimate visit to Trelawn Alpacas for you and your guests, there are only a few people booked at any time, so you get to enjoy your time with the alpacas in a small and exclusive group.
Included in your visit are photographs that will be taken by a professional photographer and one of the owners of Trelawn Alpacas who will normally send them to you by email a few days after your visit.A great experience for all the family and you will leave with a smile on your face after encountering these gentle and fascinating animals.
CLICK HERE for further information CURRENTLY CLOSED DUE TO COVID-19
Alpaca Walking Suffolk
Hilly Ridge Alpacas
Clay Hill Farm, Clay Hill Lane, Wattisham Suffolk. IP7 7JS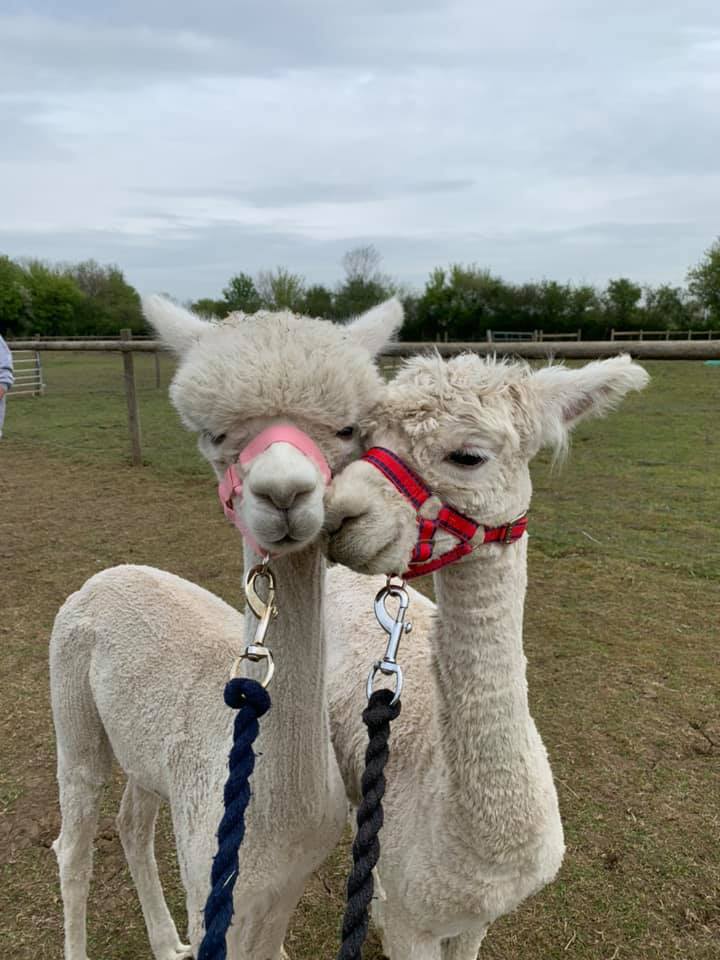 On an alpaca experience at Hilly Ridge you will leave knowing a lot more about alpaca than when you came and hopefully you will be captivated and will leave with a huge smile on your face.
They pack a lot into your time, you will go for a lovely relaxing walk with the alpacas , then off into the field with the mums and young babies, then it's time to take up the challenge of the Hilly Ridge Obstacle course with a wonderful 1st place rosette up for grabs!
The experience lasts for 90 minutes however please allow two hours as we don't want to rush!
CLICK HERE for further information
Unicorn Alpaca Walks
Wilderley, Church Farm, The Hill, Shipmeadow, Beccles, Suffolk NR34 8HJ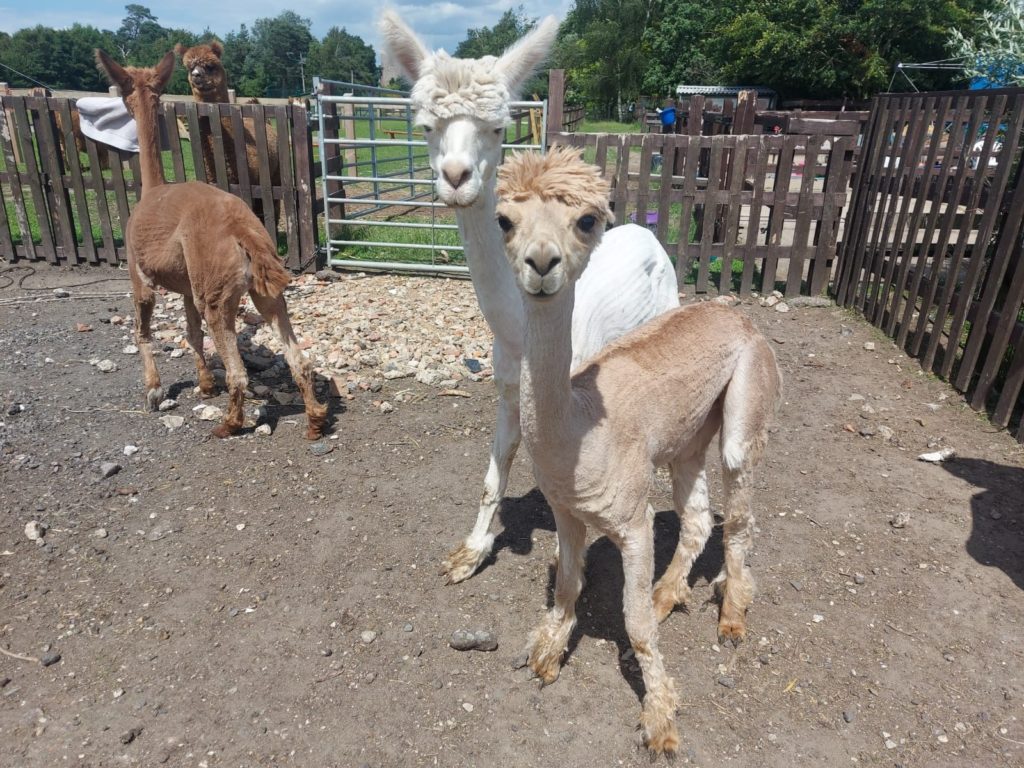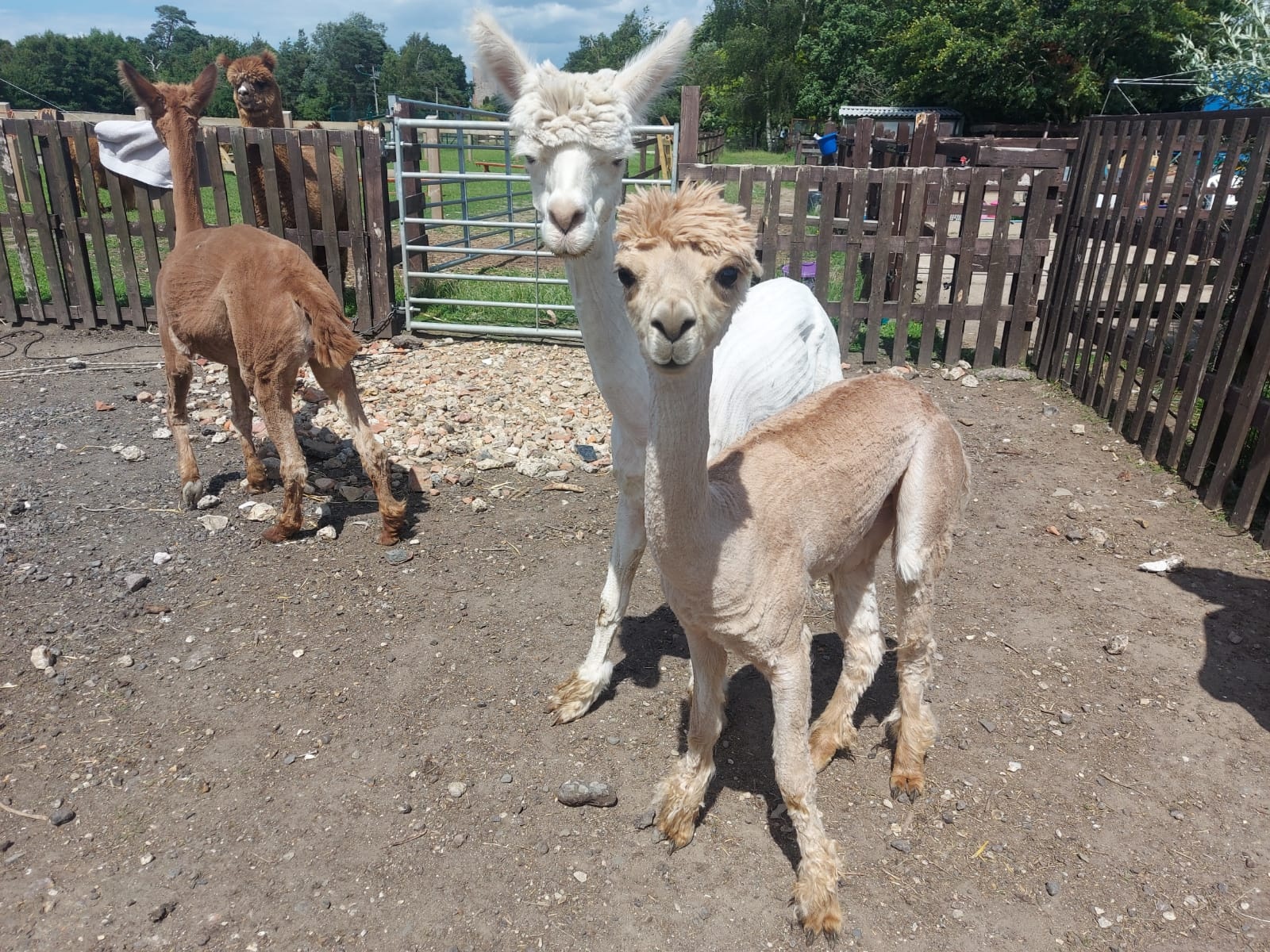 The walk takes you on the alpaca trail, past a little runway and on to a circular walk around the top fields. It lasts approximately 45 minutes to an hour depending on the size of group and how frequently your alpaca stops for a grassy snack.
Afterwards you'll be offered some refreshments and a short tour of the farm – meeting all the other animals from the Polish chickens with their shaggy topknots to Bear, the fabulous Skunk to the cheeky team of Pygmy goats, guinea pig family, and much much more. Hang a wish on the famous wishing tree & enjoy all the fun of the farm.
CLICK HERE for further information.
But its not just alpacas you can go walking with, if you would like to go trekking with a slightly larger animal, then you might want to consider
Alpaca Walking Essex
Blackwater Alpacas
Cut Hedge, Lane, Braintree CM77 8FR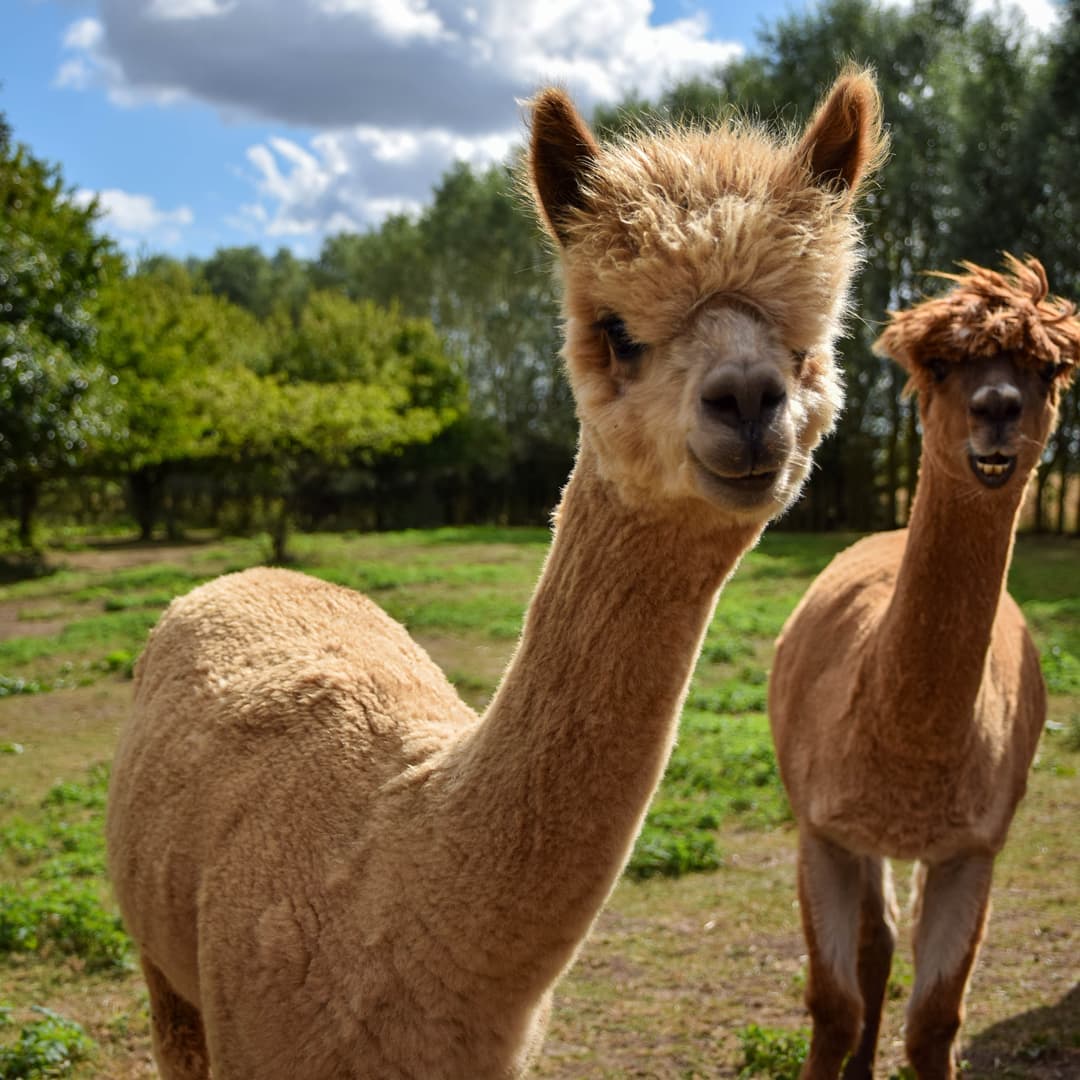 Alpaca Walking Experiences take approximately 90 minutes, consisting of a Welcome and brief Health & Safety chat, meeting the walking team, holding the lead rein training, a walk around the paddock to get used to walking your alpaca, then a leisurely stroll around the farm, past the paddocks of pygmy goats, past the Christmas trees, alongside the beautiful river Blackwater, through the copse of willow trees and past one of the lakes until you walk back to the start point. There will be plenty of chances to stop and they will happily take photo's for you.
The walk takes approximately 45 minutes, then its time to head over to the farm for more animal encounters.
CLICK HERE for further information
Madash Alpacas
The Nook, Newhouse Rd, Earls Colne, Colchester CO6 2PE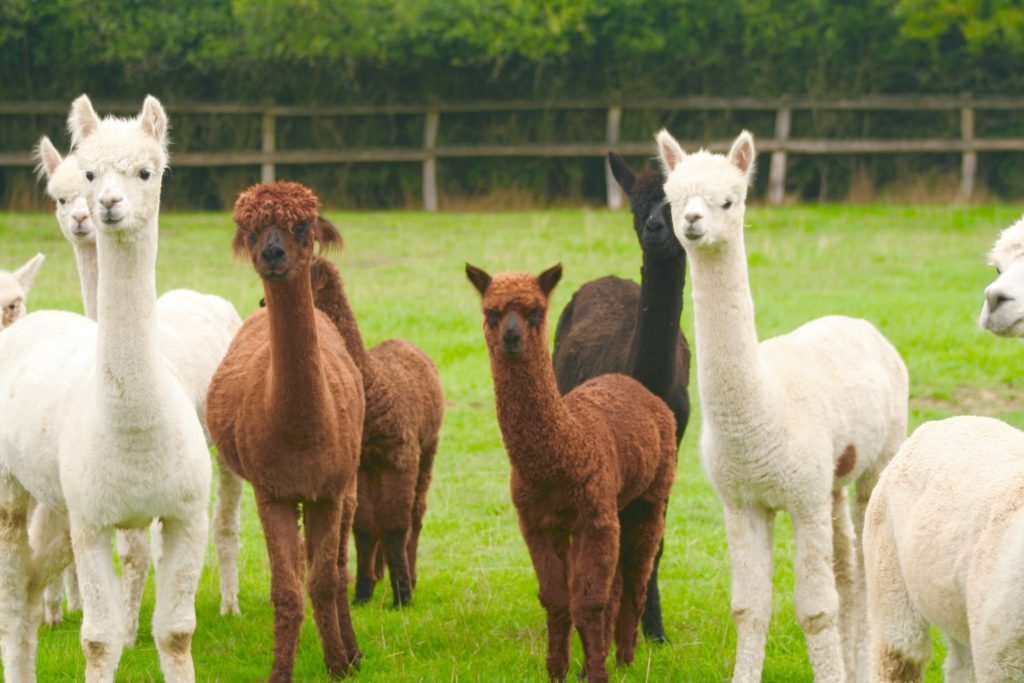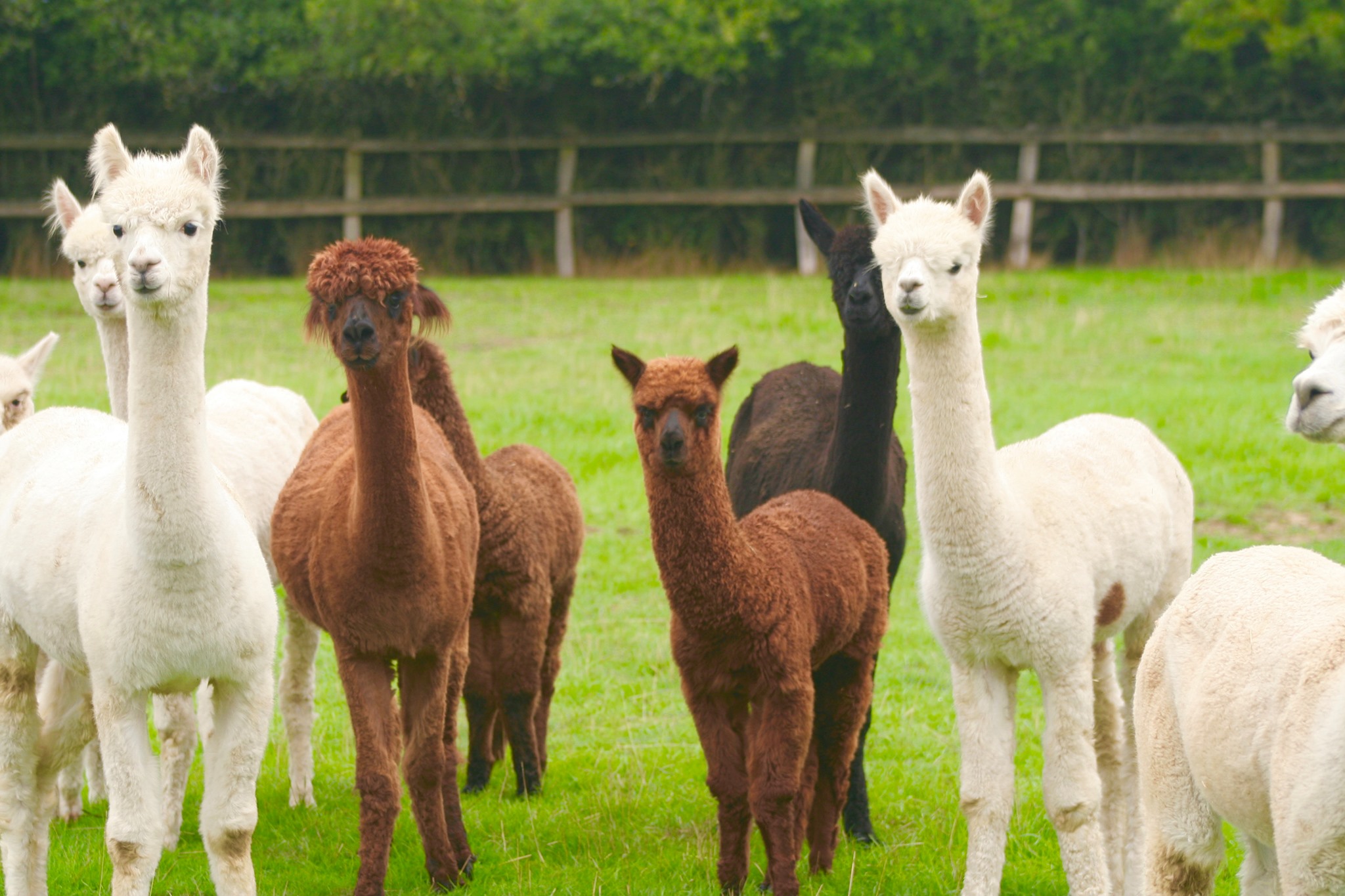 Choice of two experiences, Meet the alpacas (non walking) and Alpaca Experience (walking)
Meet The Alpacas – Come and spend an hour with these enchanting creatures. Learn all about their origins, care & husbandry. Get to feel their luxurious fleece. You will be able to feed them their favourite treats (which are supplied). There will be photo opportunities to remind you of your experience. This is a 1 hour experience & does not involve walking alpacas.
Alpaca Experience – You will get to meet the boys, girls and the young Cria (baby Alpacas). Learn about their origins, care & husbandry. Get to feel their soft, luxurious fleece and discover their individual personalities. There will be opportunities to feed them some goodies (which are provided) and to take photographs to remind you of your experience. This experience includes alpaca walking. The walk lasts approx 40 minutes The Alpaca Experience is 90 minutes in total.
CLICK HERE for further information
Llama Walking
Norfolk Llamas
Park Farm Nature Reserve, Nowhere Lane, Great Witchingham, Norwich, NR9 5PD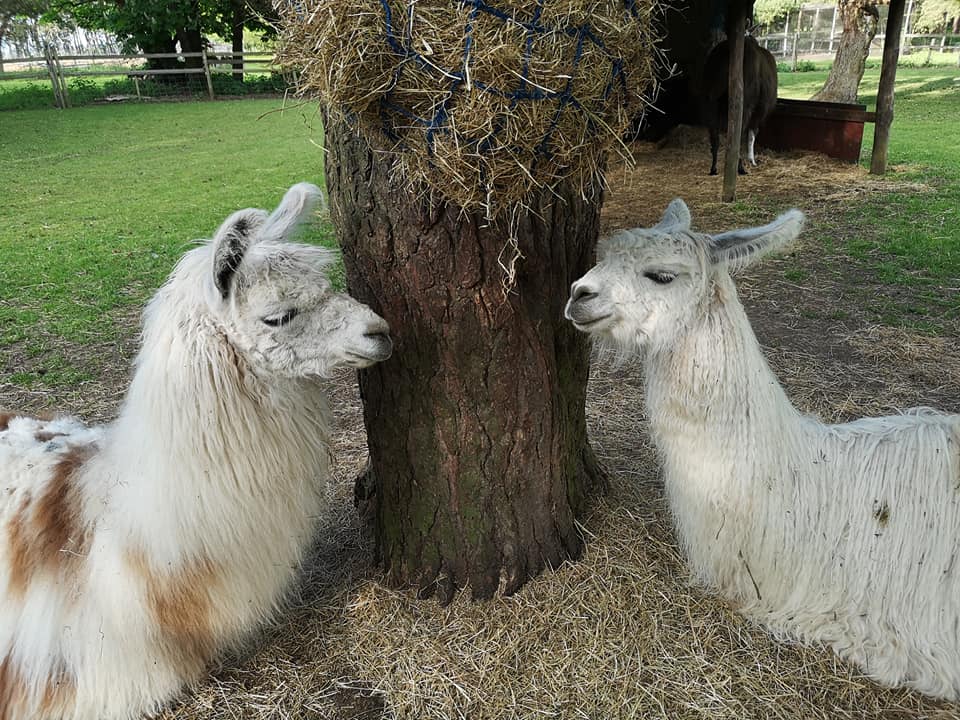 Norfolk Llamas offer visitors an opportunity to spend a couple of hours enjoying the Norfolk countryside in the company of a llama. You will meet the llamas, learn about these gentle, intelligent animals, take them for a walk, and finish with refreshments on the patio
CLICK HERE for further information