Wondering which Bluebell Woods Essex you will explore first ?
Now that the weather is starting to warm up you will notice when you go out on a walk evidence of the beautiful bluebell flower, we even have a couple blooming in our garden, but if you are looking for spectacular displays of bluebells, then these Essex Bluebell woods could be exactly what you are looking for, but remember Bluebells are protected under the Wildlife and Countryside Act (1981), so if you do find the perfect Bluebell wood, don't be tempted to pick them or you could end up in serious trouble.
20 Bluebell Woods Essex has to offer
Location : Ape's Grove, Romford, RM4 1UL
Ape's Grove Wood is known locally as 'Bluebell Wood' and is a wonderful semi natural ancient woodland.
The wood is bounded by an impressive ditch and bank which encloses a woodland stand of mainly hornbeam coppice, with occasional oak and ash standards.
A spectacular carpet of bluebells still dominate in springtime along with dog's mercury and the occasional primrose
Location: Broxhill Road, Havering-atte-Bower, Essex, RM4 1QH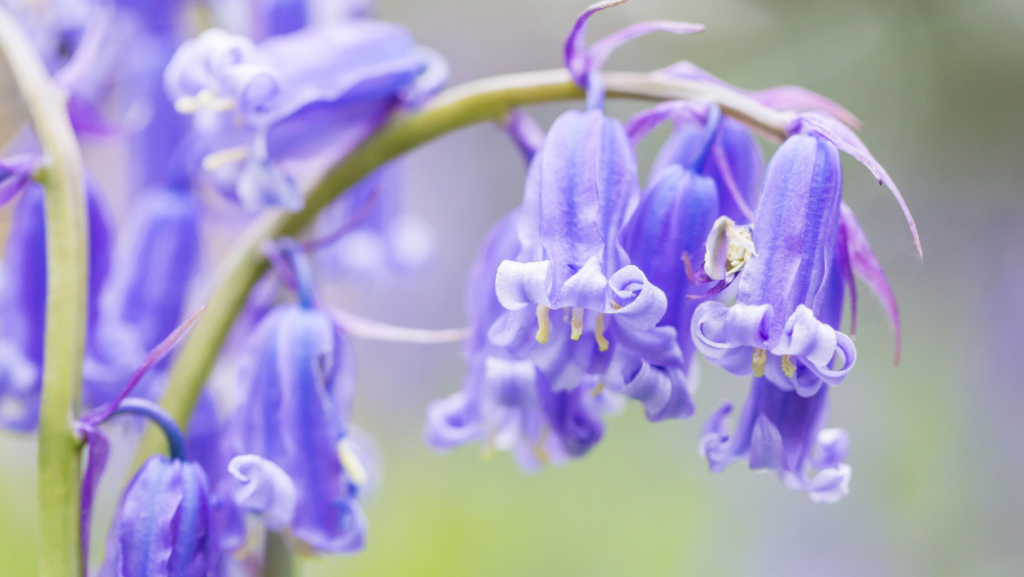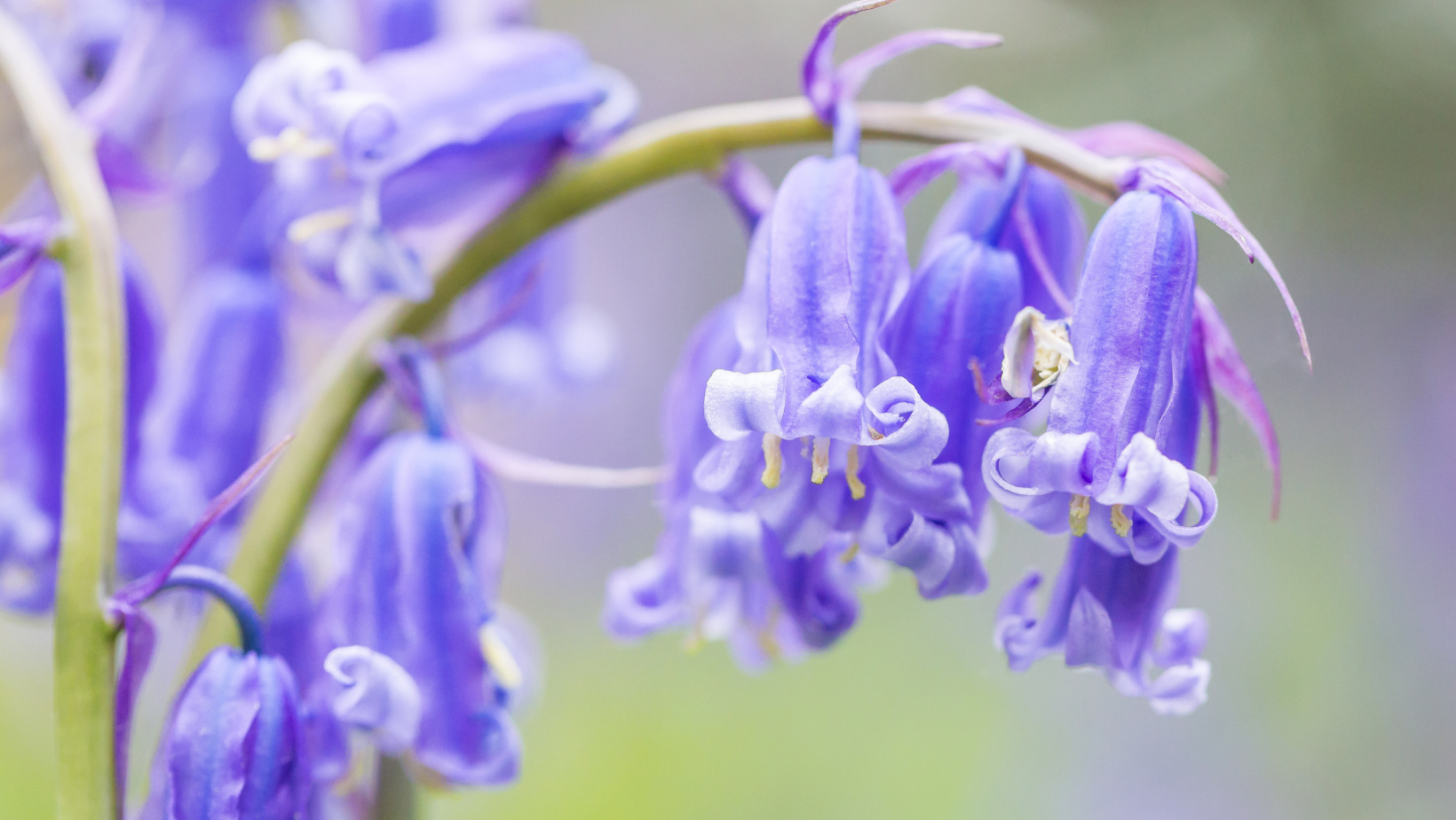 This Local Nature Reserve has lots to see and do. The huge woodland and meadow areas are the perfect places for nature watching or enjoying a family stroll on the weekend; it's even home to herd of red deer!
Location : Aveley, South Ockendon RM15 4XJ
You will find the best Bluebells near the Visitor Centre. Take the main route from the centre towards the children's play area and then explore further into Running Water Wood or Whitehall Wood by taking the paths either side.
Location: Danbury Common, The Armoury, Penny Royal Road, Danbury, Essex, CM3 4ED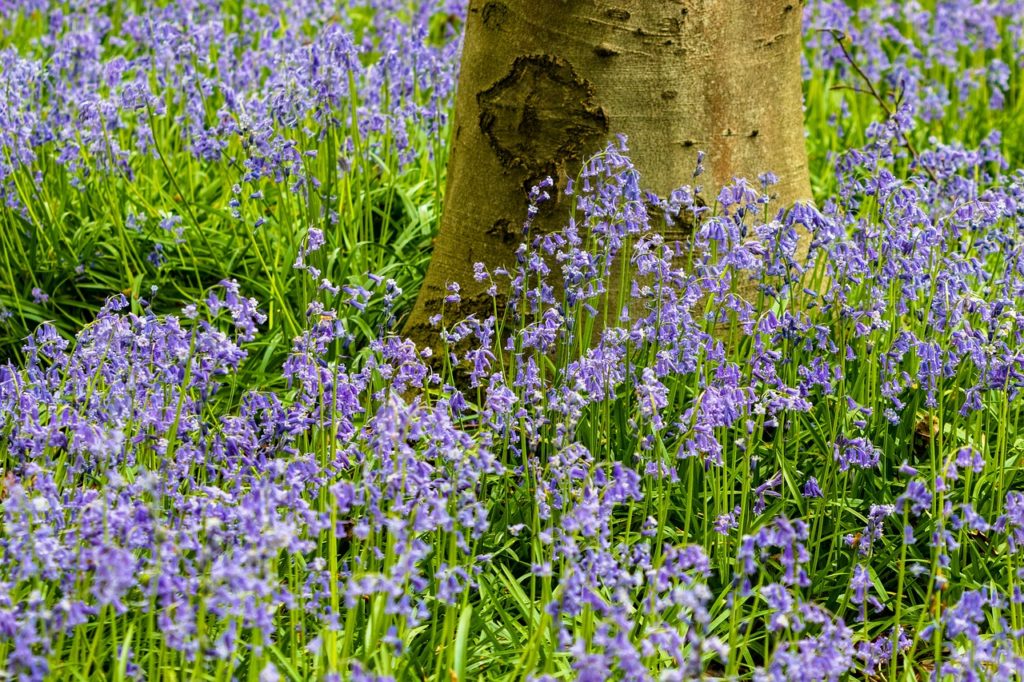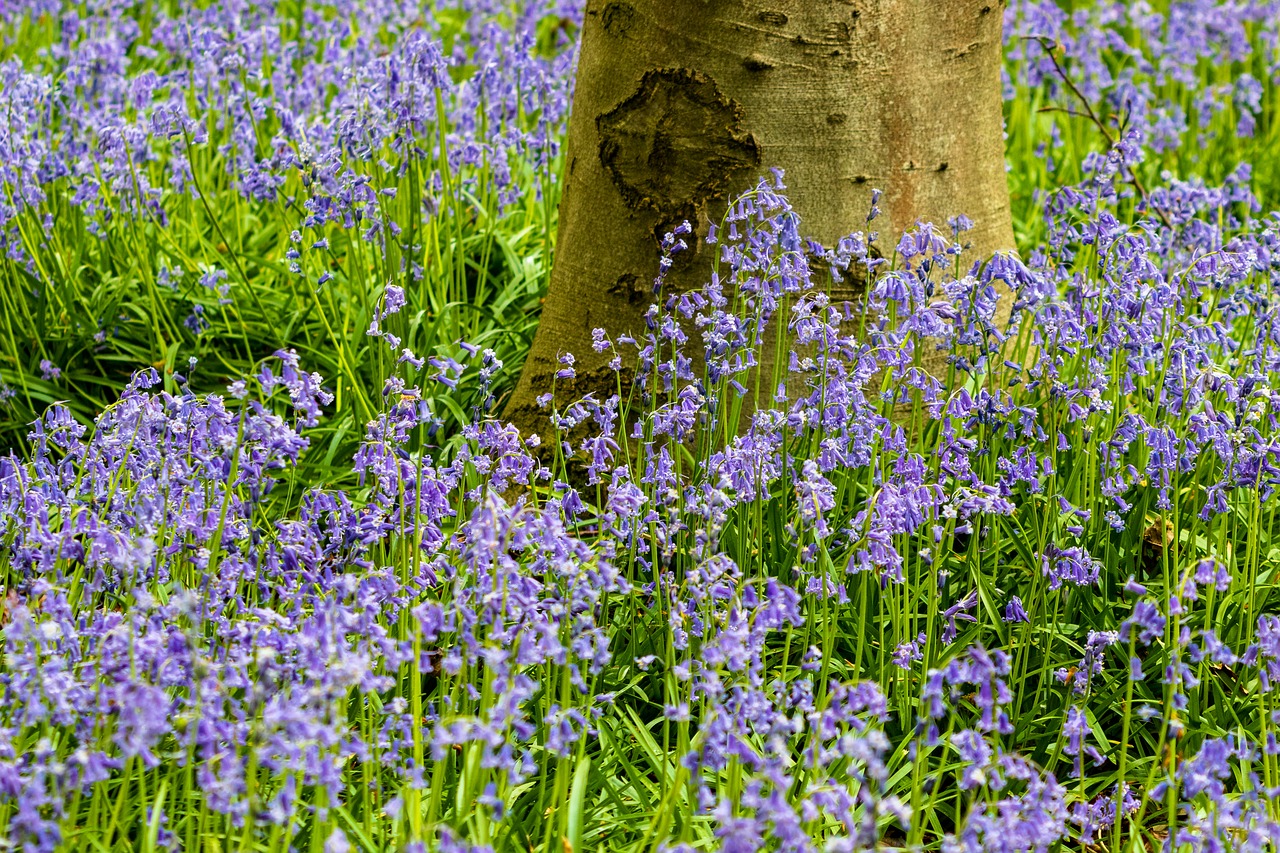 The reserve, owned by the National Trust, is positively bursting with colour in April/May as bluebells cloak the ground beneath the shelter of the trees. Blake's Wood is an ancient woodland of almost 100 acres that's home to a mixture of mature oak, chestnut and coppiced hornbeam as well as a diverse species of birds such as nightingales and hawfinches.
Location : 77 Tey Road, Colchester, CO6 2PR
Discover this ancient woodland located west of Colchester. Chalkney Wood is an attractive example of ancient woodland that is currently transitioning to a site of native tree species.
Visitors are welcome to explore the woodland on foot and find some amazing bluebells on your walk.
Location : Country Park, Woodhill Rd, Danbury, Chelmsford CM3 4AW
Head to Danbury Lakes car park and take the path down towards the icehouse, stroll through the woodland paths and head back up towards the fishing lake for the best Bluebells.
Location : The Warren, Loughton, Essex, IG10 4RW
There are three main areas that are well known for Bluebells in Epping Forest – Bluehouse Grove in Chingford, Chalet Wood in Wanstead Park and Strawberry Hill in Loughton.
You can also find them in Bury Wood, Chingford and on the Forest Way in Upshire.
Location : Gusted Hall Woods, Gusted Hall Lane, SS5 4JL
Gusted Hall Woods back on to The Keddies Estate, Rochford. Also close by is Cherry Orchard Country Park with a large man-made lake. It's a very scenic and tranquil place, with some stunning bluebells to see.
Location : Hawkswood Road, Downham, Billericay, CM11 1WT


Owned by Essex & Suffolk Water and run by the Essex Wildlife Trust, the reservoir is the 11th largest in England with a huge population of diverse wildlife. It's open to visitors for fishing, walking, nature watching and even a family picnic if the sun is shining. Some of the best bluebell views can be found from the Visitor Centre set within its stunning ancient woodland setting.
Location : 174 Turner Rd, Colchester CO4 5JR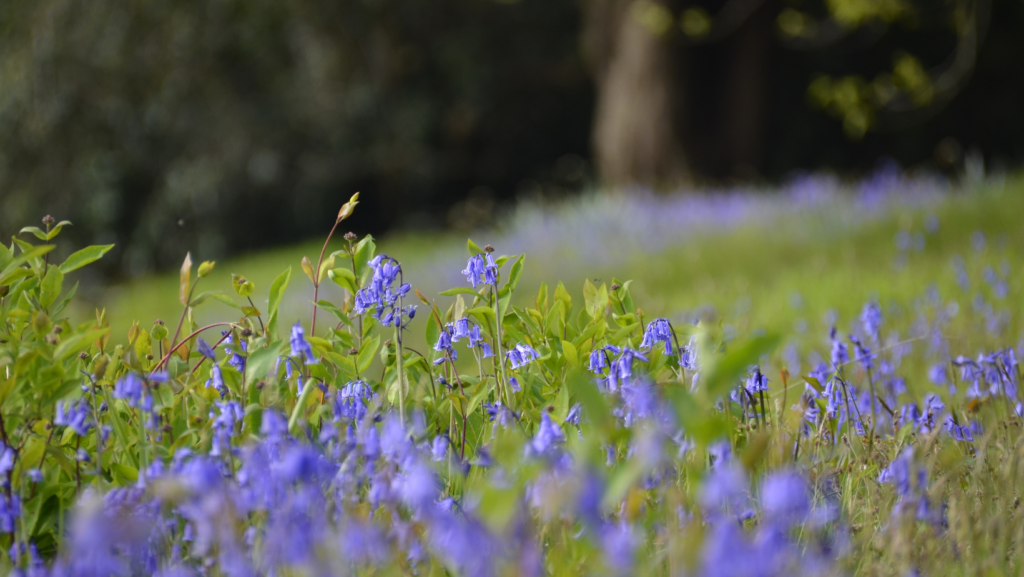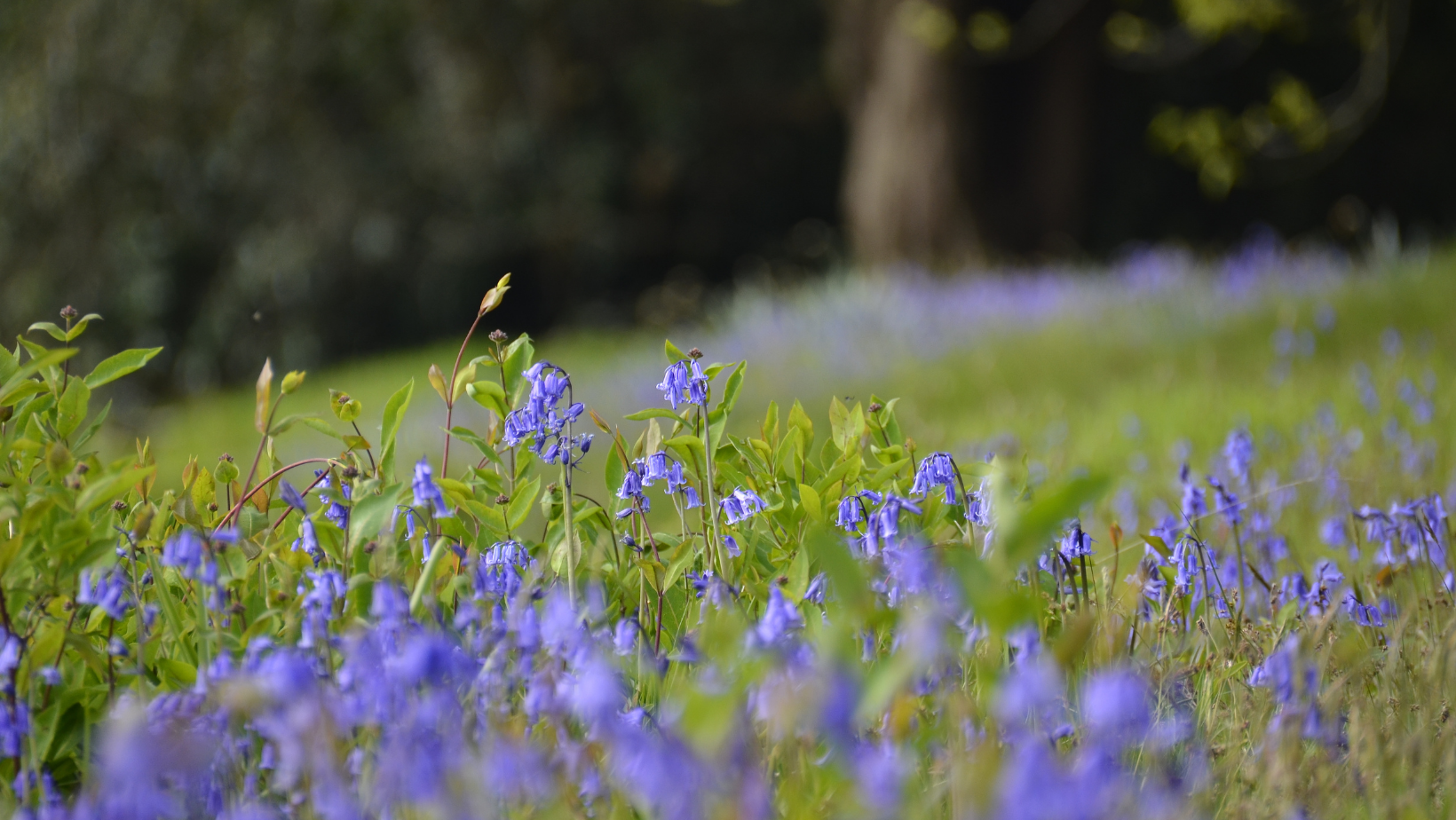 High Woods Country Park is one of Colchester's beauty spots. The park provides habitats for thousands of different birds and mammals, including woodland, a lake, wildflower meadows, marshes, hayfields, scrubland, and open spaces (ideal for picnics).
Location : Hillhouse Wood, Colchester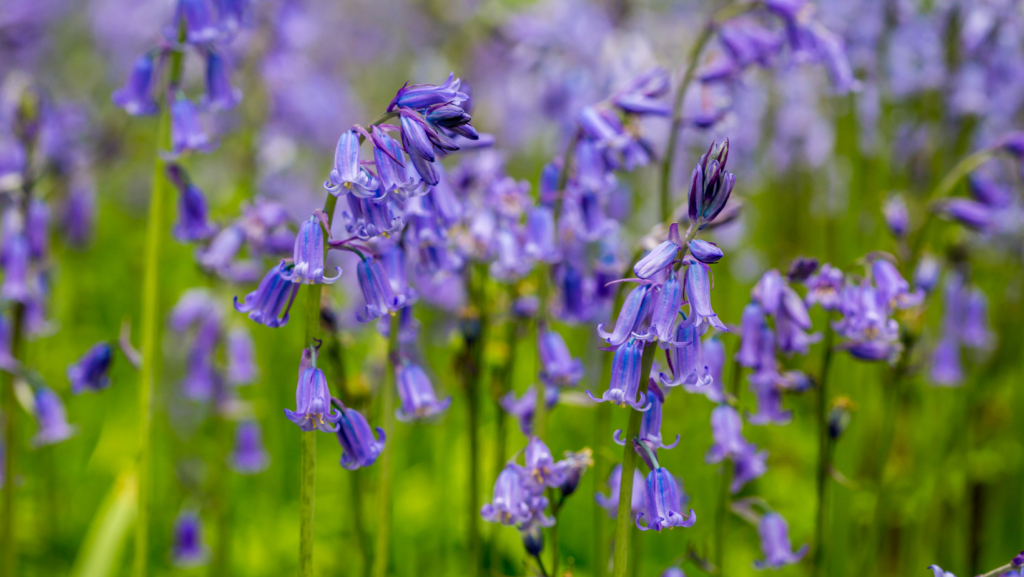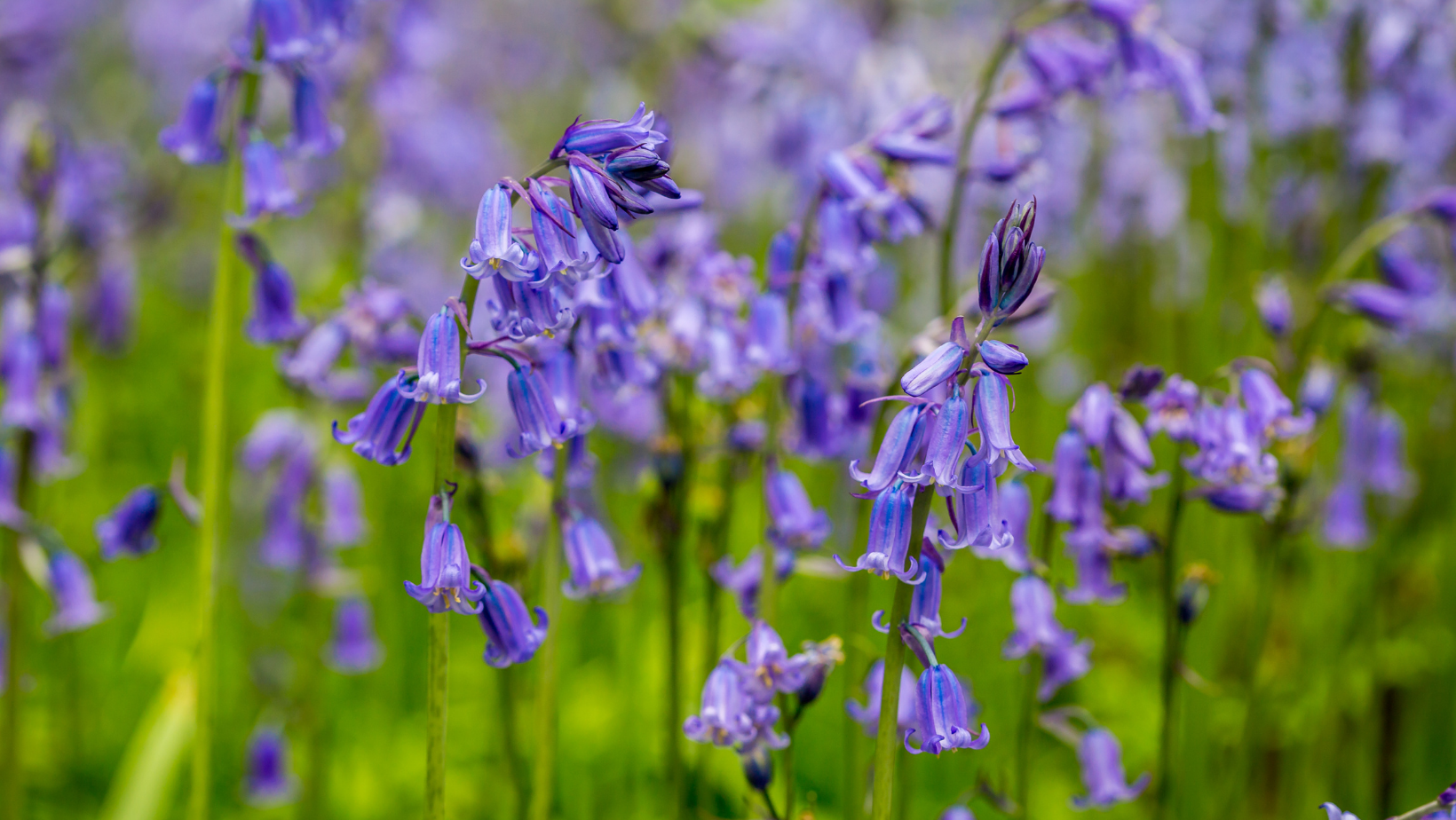 Just outside Colchester lies Hillhouse Wood, a patchwork of diverse woodland perfect for a weekend stroll. Home to two ponds, as well as streams running through the wood, there is a huge selection of wildlife to be seen. During the spring the bloom of bluebells in the area are simply breathtaking. The wood is run by the Woodland Trust.
Location : Greens Farm Ln, Billericay CM11 2YX
Mill Meadows is a 6.7 hectare biological Site of Special Scientific Interest in Billericay. It is part of the 36.8 hectare Mill Meadows Local Nature Reserve, which is owned and managed by Basildon District Council.
Location: Outwood Common Rd, Billericay CM11 1HA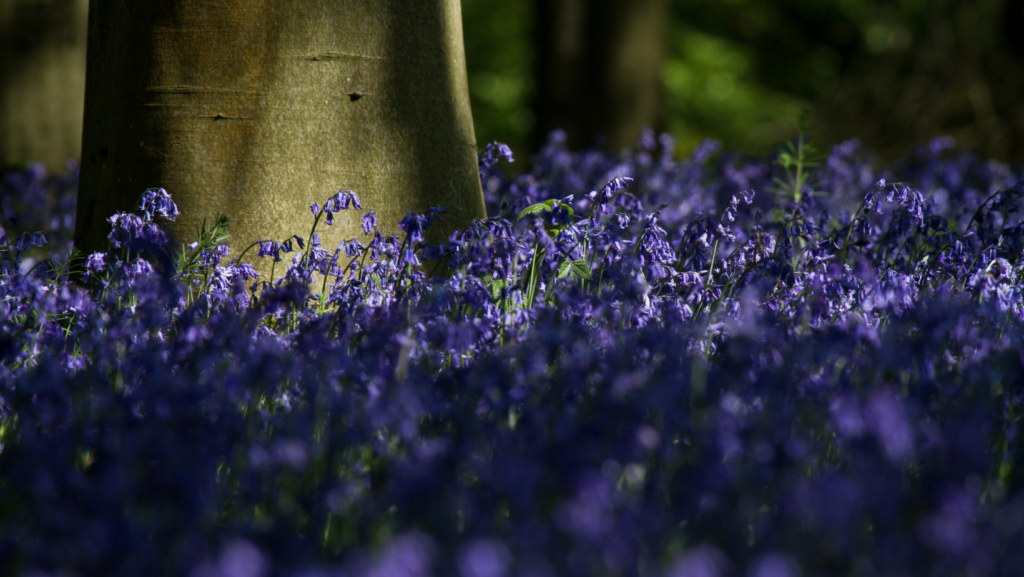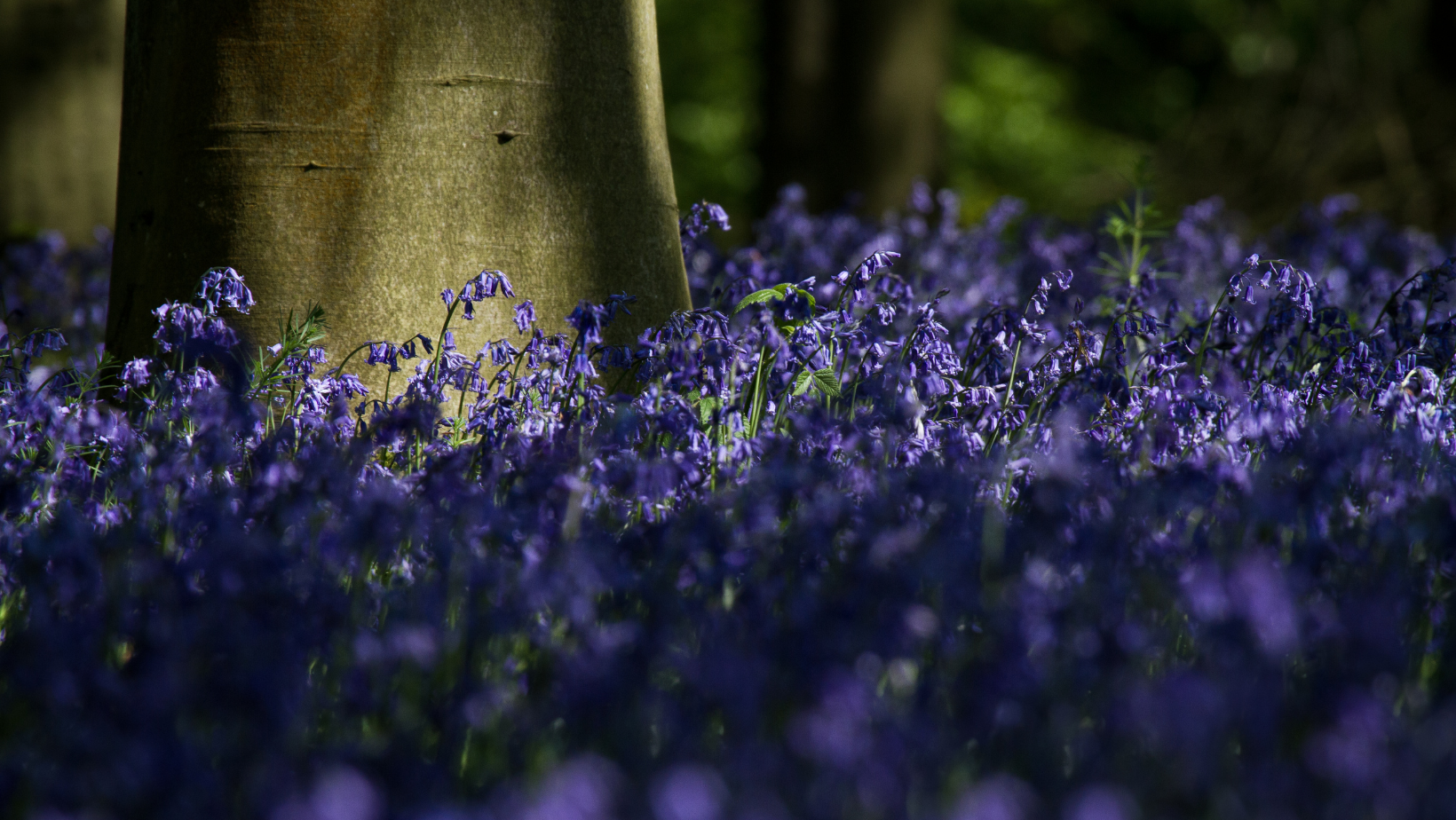 Norsey Wood has been designated as a Site of Special Scientific Interest (SSSI). It is well known throughout the county as being a hotbed for wildlife with a huge variety of wonderful plants and animals. With a nature trail, woodland craft activities, a picnic area and lots of walking routes it's a perfect destination for a family day out. During April and May bluebells flood the area, carpeting the woodland floor in a sea of blue.
Location :St Michael's Rd, Thundersley, Benfleet, Essex, SS7 2UW


Acquired by the Essex Wildlife Trust in 1993, Pound Wood is one of the largest remaining areas of ancient woodland in the area, at nearly 55 acres. The wood is an excellent site for wildlife with an abundance of flowers, particularly in spring when the bluebells are flourishing. There are plenty of wonderful walking paths but visitors are advised to keep to the marked trails to avoid disturbing the wildlife in the area.
Location: Ashdon, Saffron Walden CB10 2NB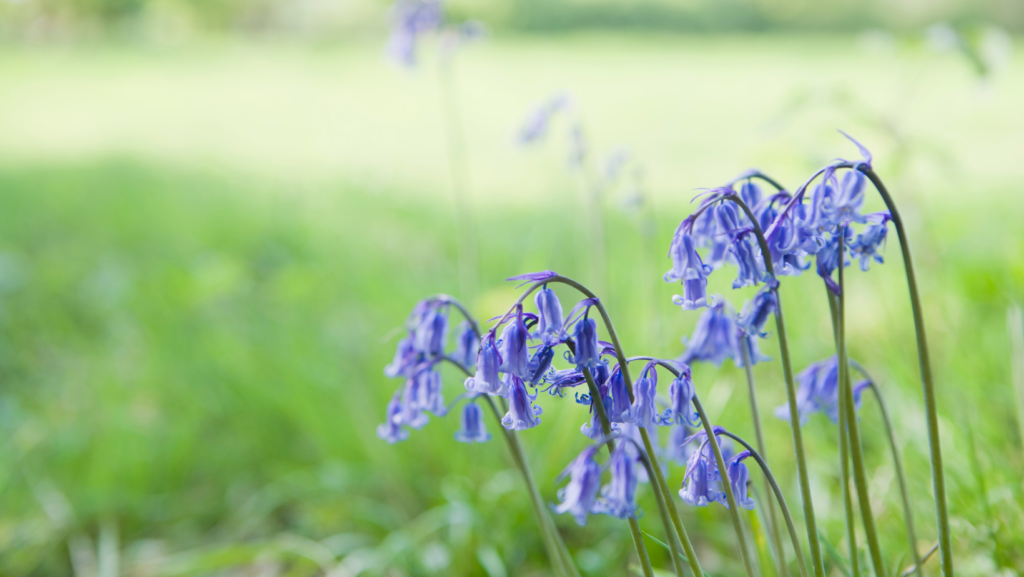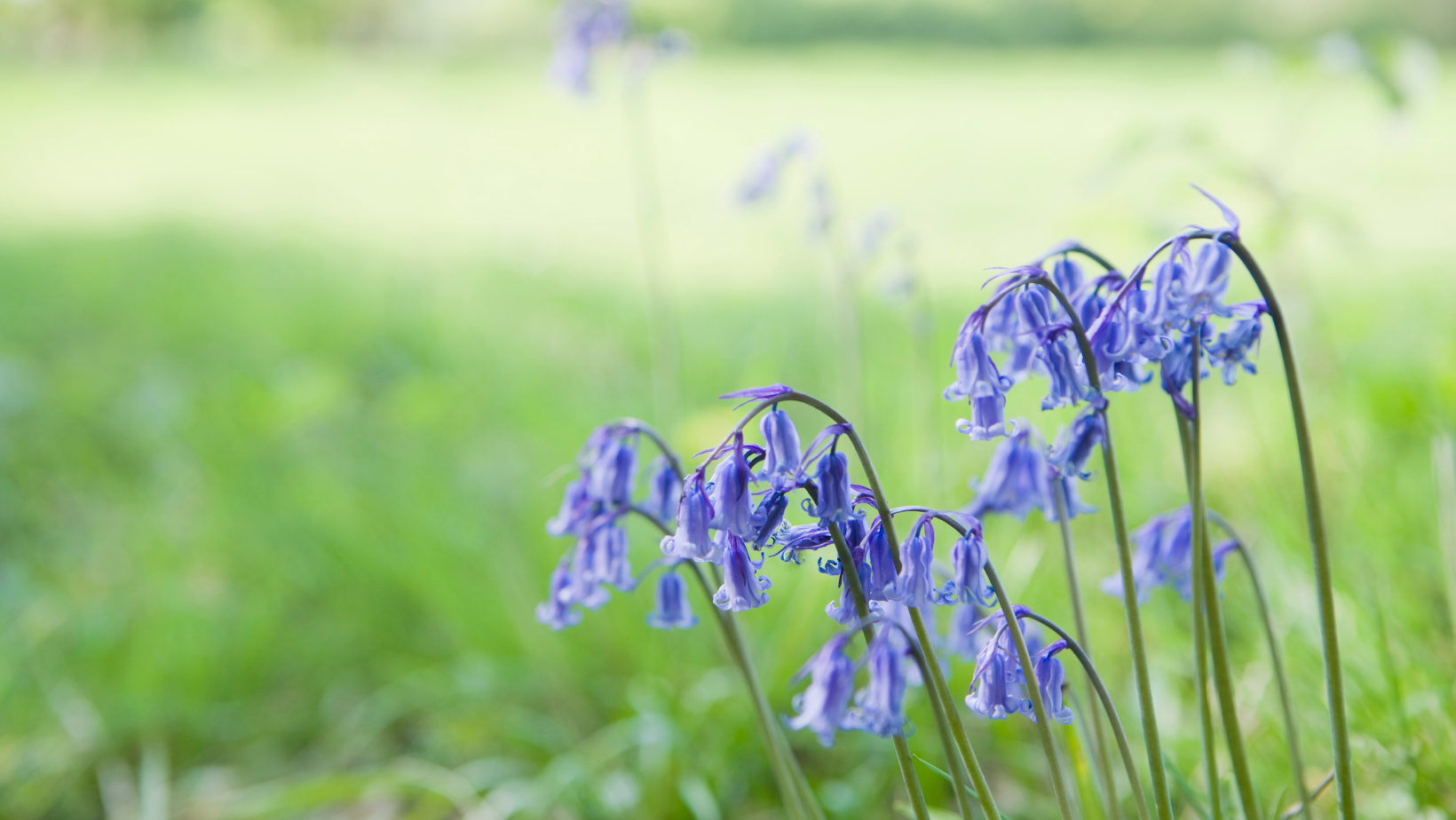 This ancient woodland in Saffron Walden is roughly 17.5 acres in size and is renowned for its fantastic oxlip blooms. The wood is managed in a way that encourages the numerous other flowering plants to flourish and as result, come spring, walkers will see excellent displays of wood violets, wood anemones, purple orchids and of course, bluebells.
Location : Off of Tiptree Road, Great Totham, Essex, CM8 3ED


One of the best bluebell displays in the area, as soon as spring arrives, bluebells literally carpet the floor of Shut Heath Wood. It's not just the carpet of bluebells that fill these woods with colour, but in spring and summer look out for the displays of other beautiful flowers such as Bugle, Cuckooflower, Wood Anemone and Dog VioletAt around 50 acres in size, roughly half of the wood is made up of arable farmland with the other half comprising of ancient oaks, chestnuts, silver birch and hornbeams. A perfect location for a dog walk – provided the dogs are well behaved, there is plenty of space for them to run and explore.
Location : The Avenue, Warley, Brentwood CM13 3RZ
Home to one of the famous Gruffalo Trails, Thorndon park has some spectacular bluebells, the best way to view them is park at Thorndon North and walk along the bridleway through the forest to Childerditch Wood.
Location : Weald Rd, Brentwood CM14 5QS
At Weald Country Park, you can enjoy over 520 acres of woodland, lakes, hay and wildflower meadows, deer park, open grassland and spectacular views as well as a very popular Stick man Trail. To find the best Bluebells, head to Belvedere Mount.
Location : Church Lane, Weeley, Essex, CO16 9AT


Weeleyhall Wood has one of the most exceptional displays of bluebells in Essex. During spring when the flowers come into bloom, they carpet almost half of the area and with 78 acres of land, that's pretty impressive. It's an ideal spot for nature watchers being a habitat for a diverse variety of woodland birds and butterflies. It's also dog friendly, although owners are encouraged to keep their dogs to certain areas and on a lead when using the track down to the wood.
Wivenhoe Woods – Colne Nature Reserve
Location : 58 Rosabelle Ave, Wivenhoe, Colchester CO7 9NZ
Colne Local Nature Reserve is a 34.7 hectare Local Nature Reserve in Wivenhoe in Essex. It is owned and managed by Colchester Borough Council and has some stunning bluebells.
Don't forget to check out Bluebell Woods in Norfolk and Bluebell Woods in Suffolk.