Wondering where to find Bluebell Woods in Norfolk ?
Now that the weather is starting to warm up you will notice when you go out on a walk evidence of the beautiful bluebell flower, we even have a couple blooming in our garden, but if you are looking for spectacular displays of bluebells, then these Norfolk Bluebell woods could be exactly what you are looking for, but remember Bluebells are protected under the Wildlife and Countryside Act (1981), so if you do find the perfect Bluebell wood, don't be tempted to pick them or you could end up in serious trouble.
17 Bluebell Woods Norfolk has To Offer
Location : Bacton Wood, North Walsham, NR28 9UE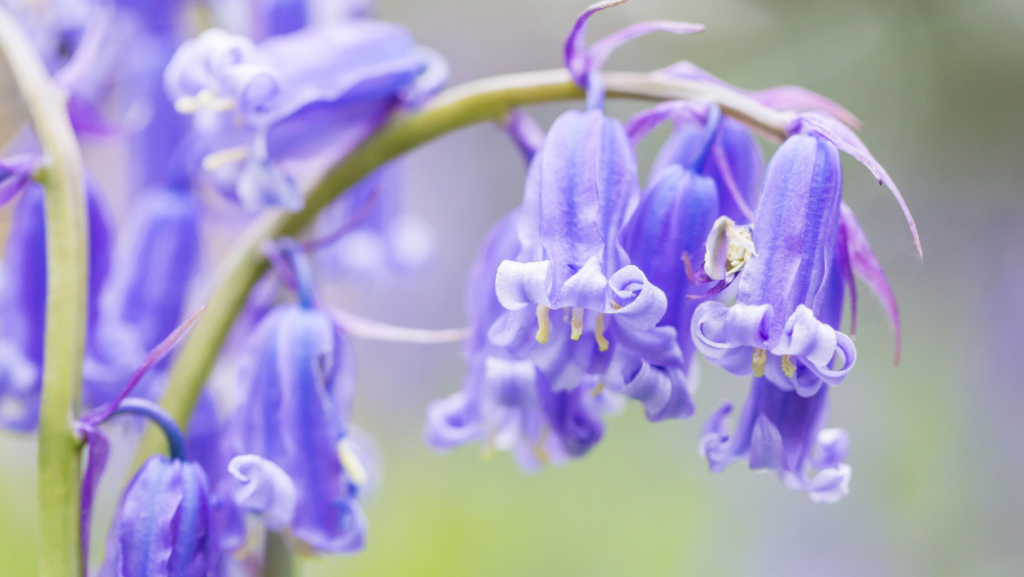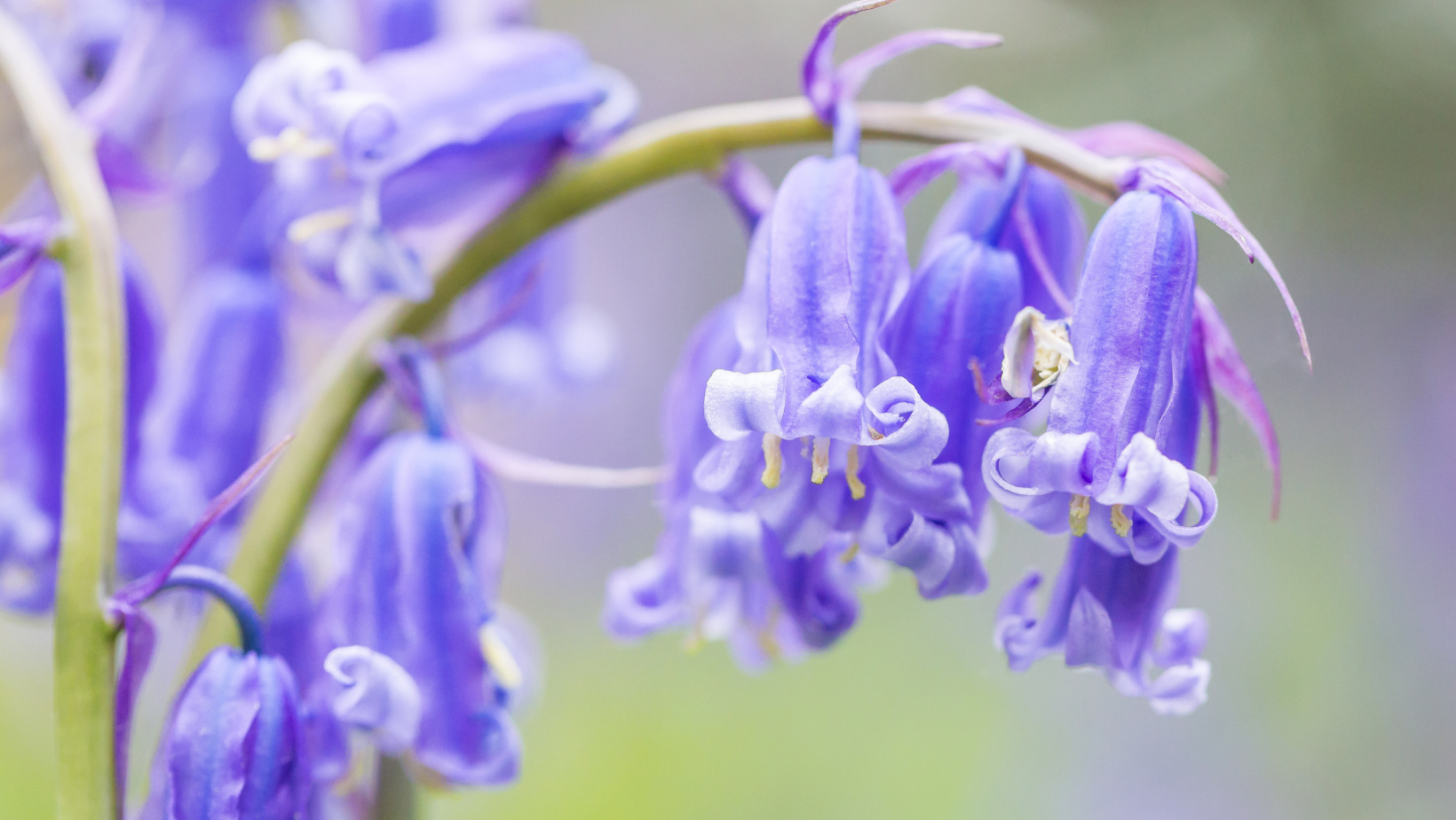 Just 2.5 miles north-east of North Walsham lies Bacton Wood. Walkers can choose from three waymarked walks and can hope to see over 30 species of tree in addition to bluebells in the spring months.
Whether you're taking a gentle stroll, bike ride or on horseback, visitors can enjoy the tranquillity of Bacton Wood. While enjoying the bluebells, keep an eye out for two sessile oaks which are over 200 years old.
Location : Blickling Estate, Aylsham, Norfolk, NR11 6NF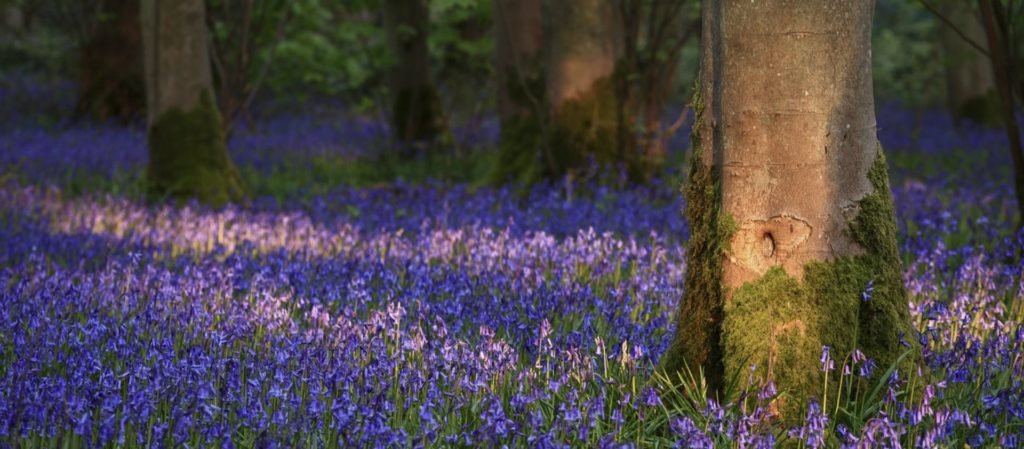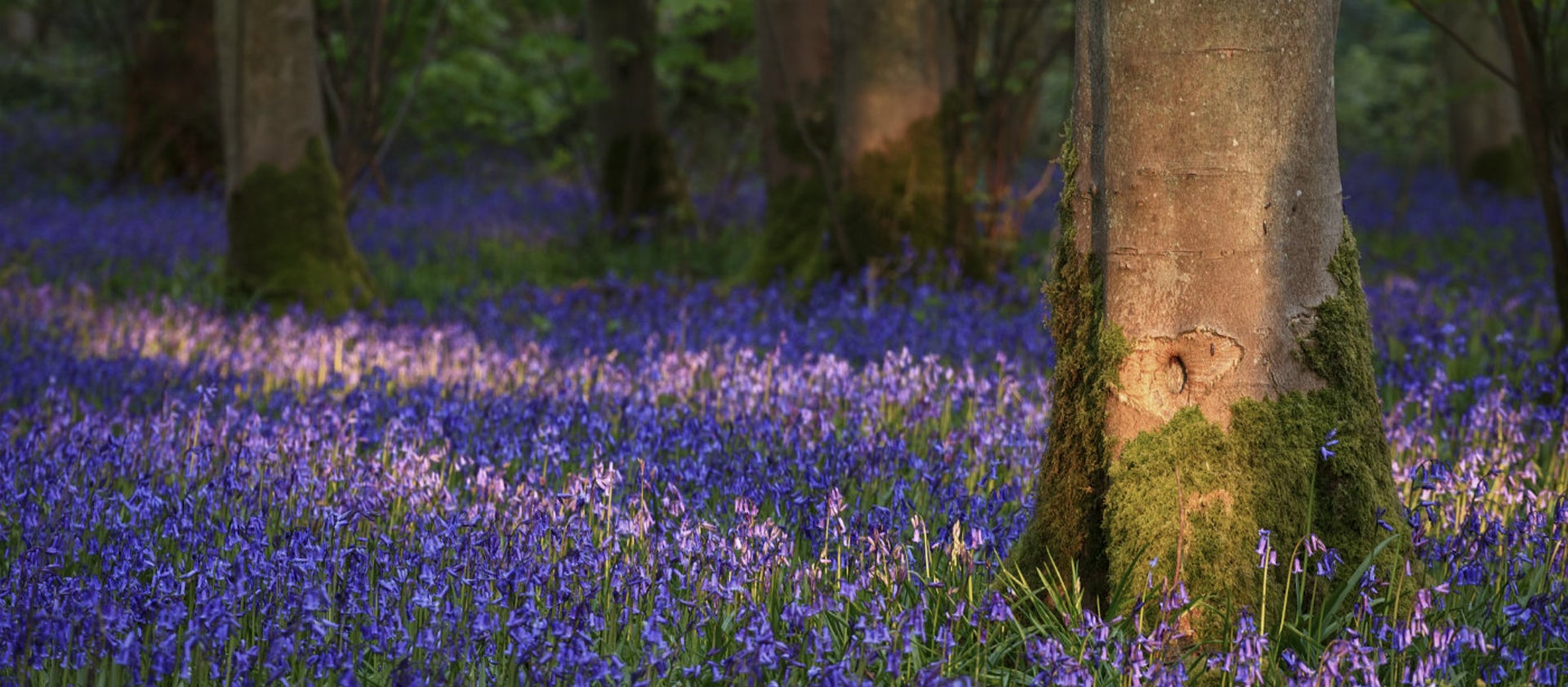 The famous National Trust property is one of Norfolk's gems, but in springtime its surrounding woodland really comes alive as bluebells spring to life. Tie it in with a visit to the House and Gardens, or make a special trip – it'll be worth it!
Bluebell Woods Gorleston
Location : Sidegate Rd, Gorleston-on-Sea, Great Yarmouth NR31 9AL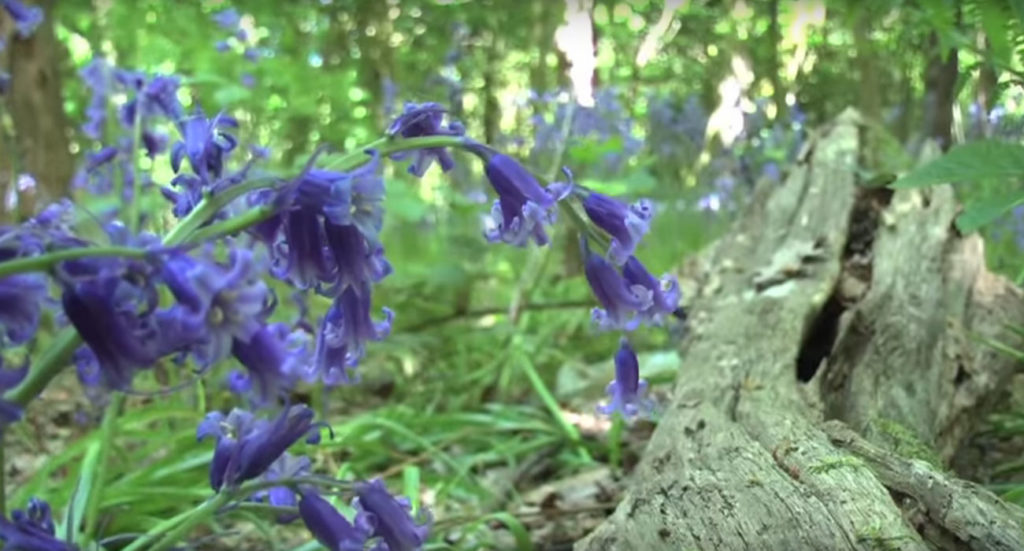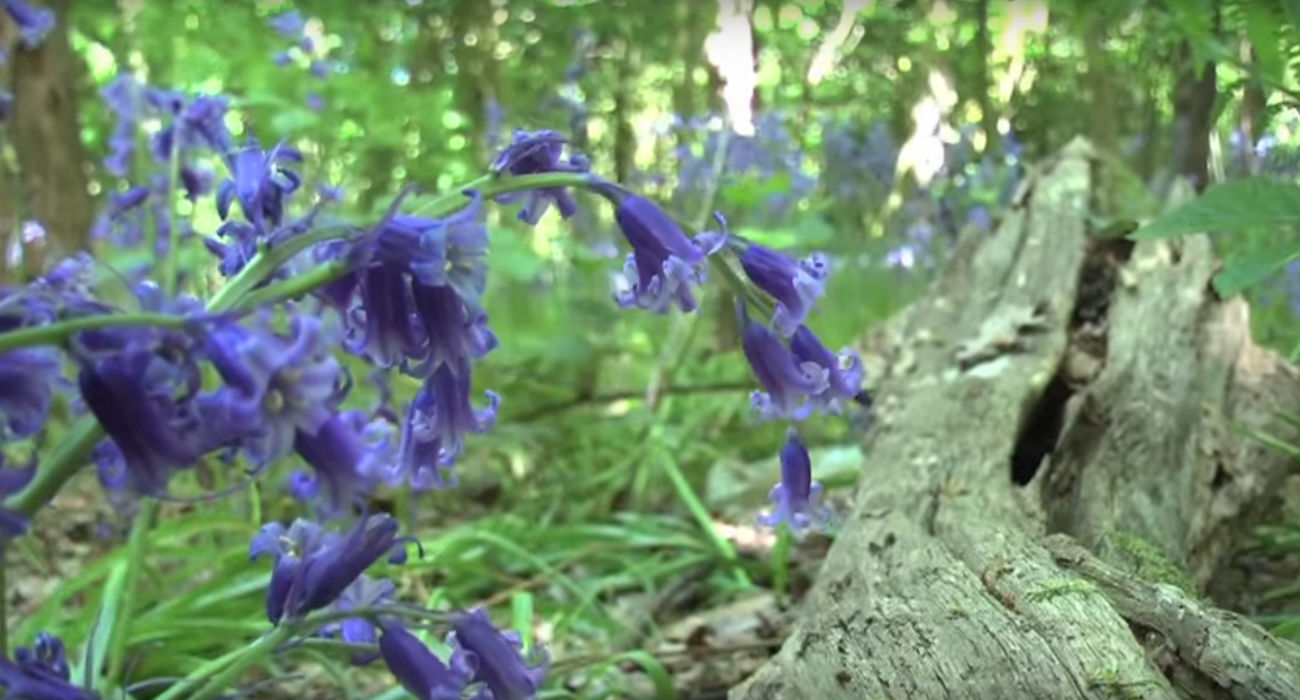 There are a number of small circular walks around the woodlands. Some giving you access to the open Norfolk countryside where you can walk your dogs in the large fields (which are not part of the woods). They woods are located behind the Gorleston Beacon Park industrial estate, near Captain Manbys Restaurant and Travelodge.
The easiest way to find Bluebell Woods in Gorleston is to drive along Sidegate Road and where you get to the sharp corner in the road,next to the electric substation, you can park just there and walk along the pedestrian pavement or bicycle pathway at the back of the South Gorleston Business Park.
Location : NR21 0BB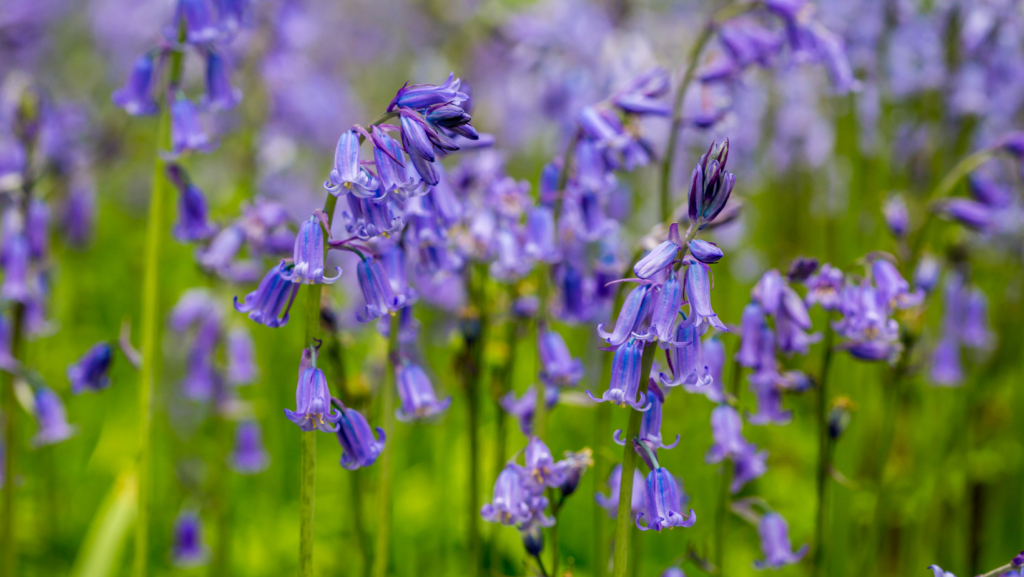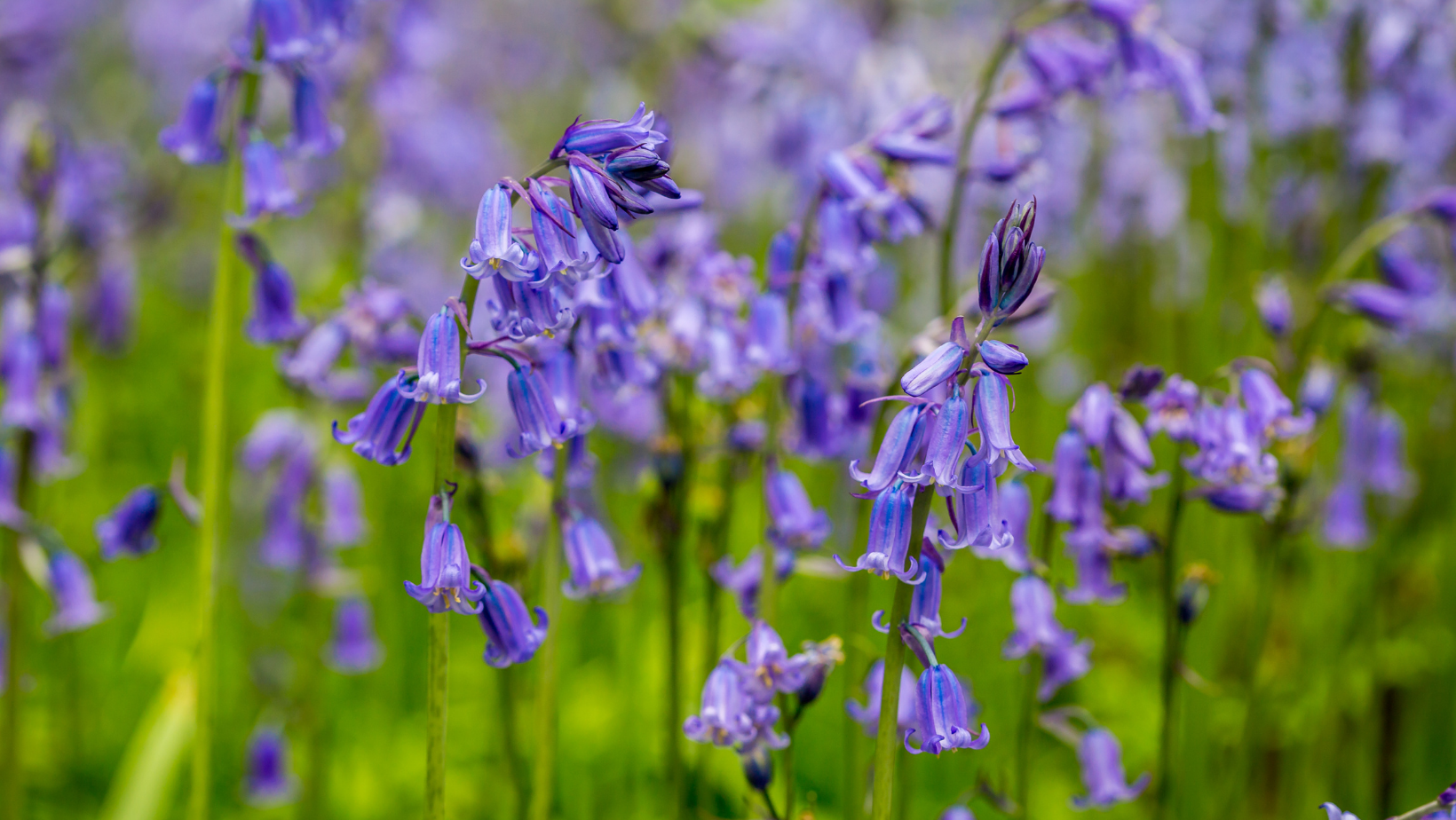 Part of Norfolk's less well-known important areas for nature – the North Norfolk Woods Living Landscape, Brett's Wood, close to Thursford, is one of NWT's newest reserves, having been purchased in 2010.
Location : Lingwood and Burlingham, Norwich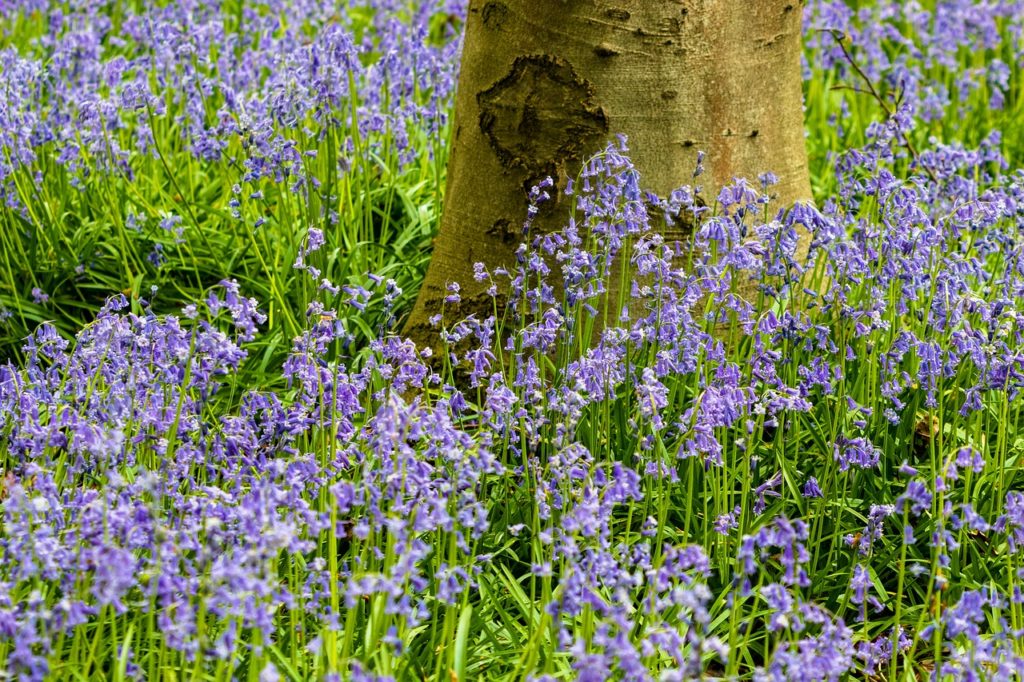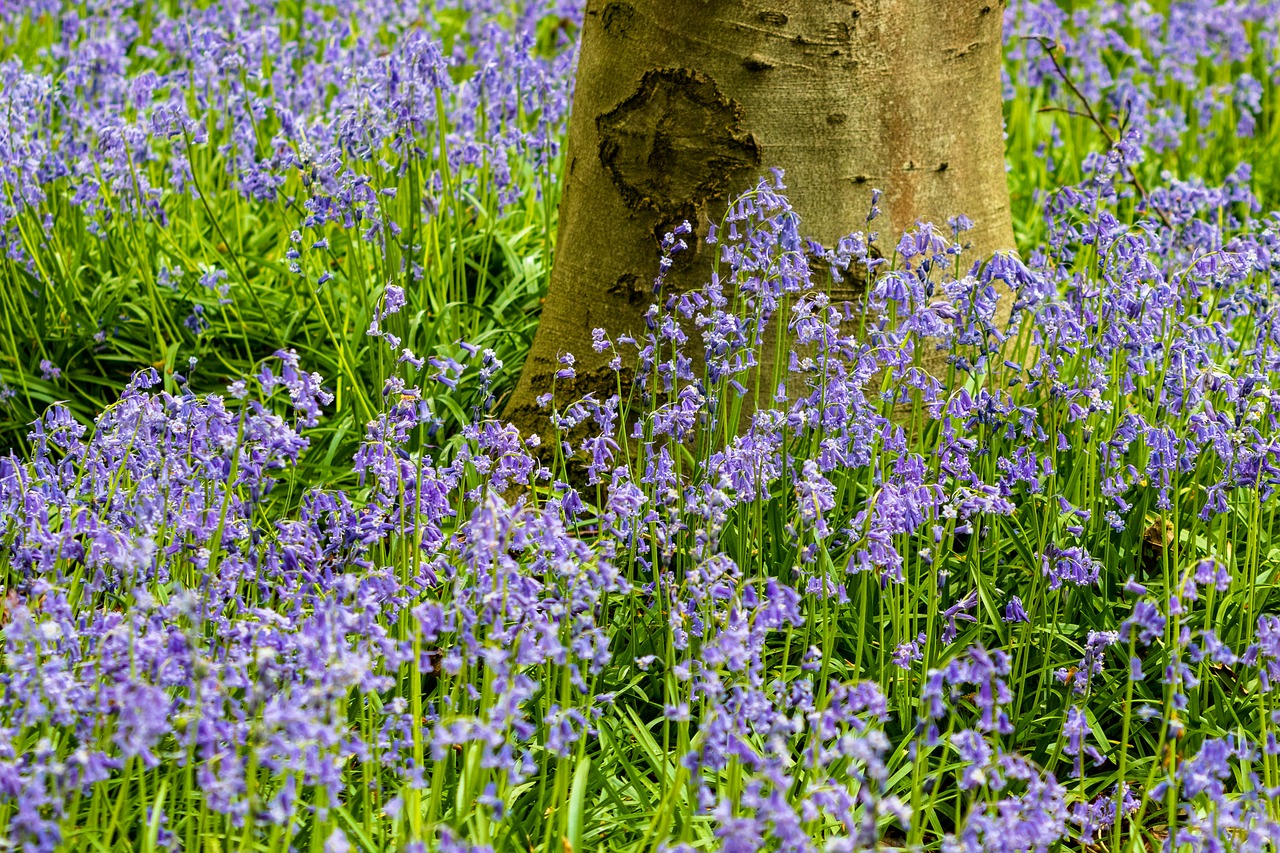 Burlingham Woods is a mixture of mature woodland and more recent wood and orchard plantings with three easy, circular walks of one mile, two miles or three miles offering a glimpse of bluebells.
Location : School Rd, South Walsham, Norwich NR13 6DZ,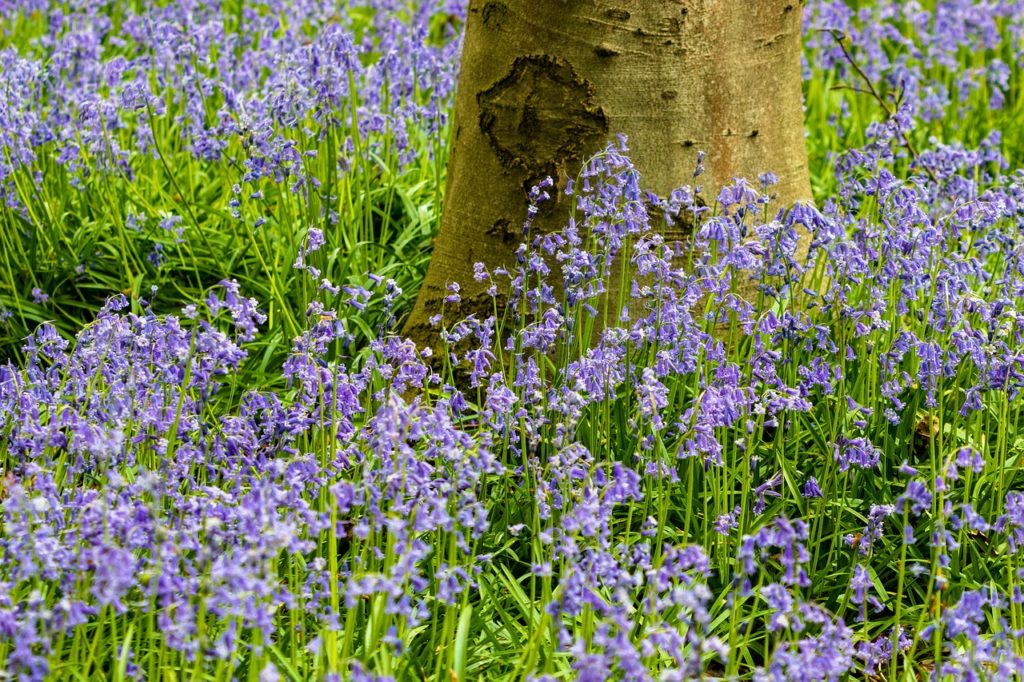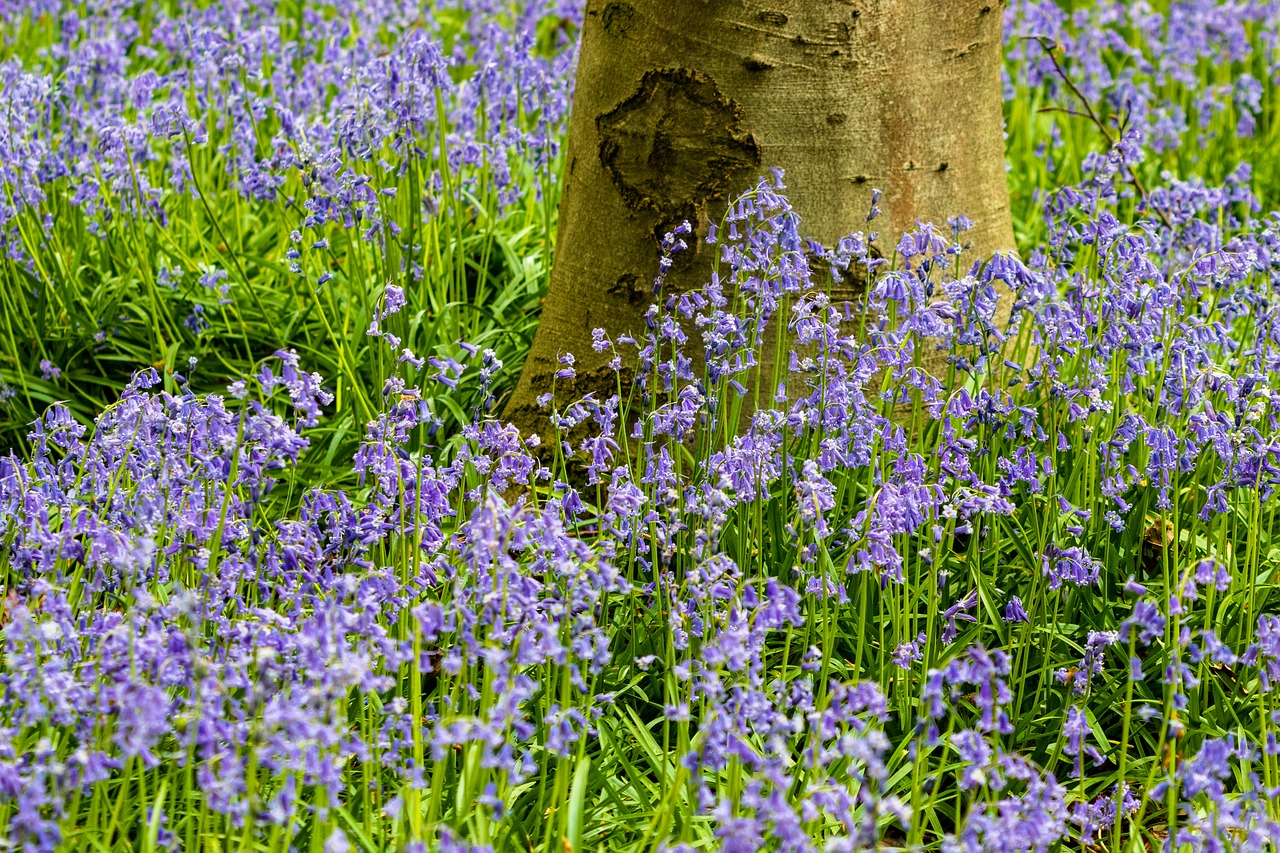 Set in the heart of the Norfolk Broads, Fairhaven, at South Walsham, is surrounded by a 130-acre woodland. The pretty gardens contain a mix of native and cultivated planting including beautiful pockets of bluebells, candelabra primula and rhododendron.
Location: Foxley, Norfolk, NR20 4QR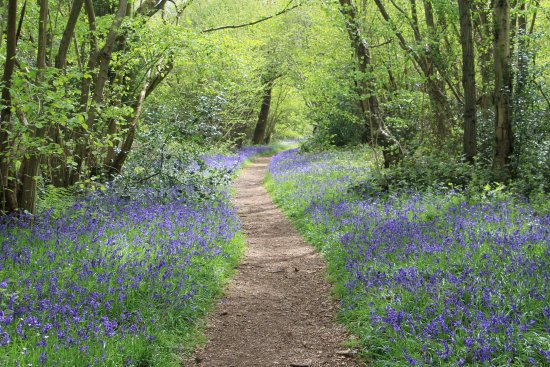 Norfolk's largest ancient woodland is simply spectacular in the Spring. The woodland floor rolls out a magical blue carpet that stretches throughout.
Greenacres Memorial Park
Location : Watton Rd, Norwich NR4 7TY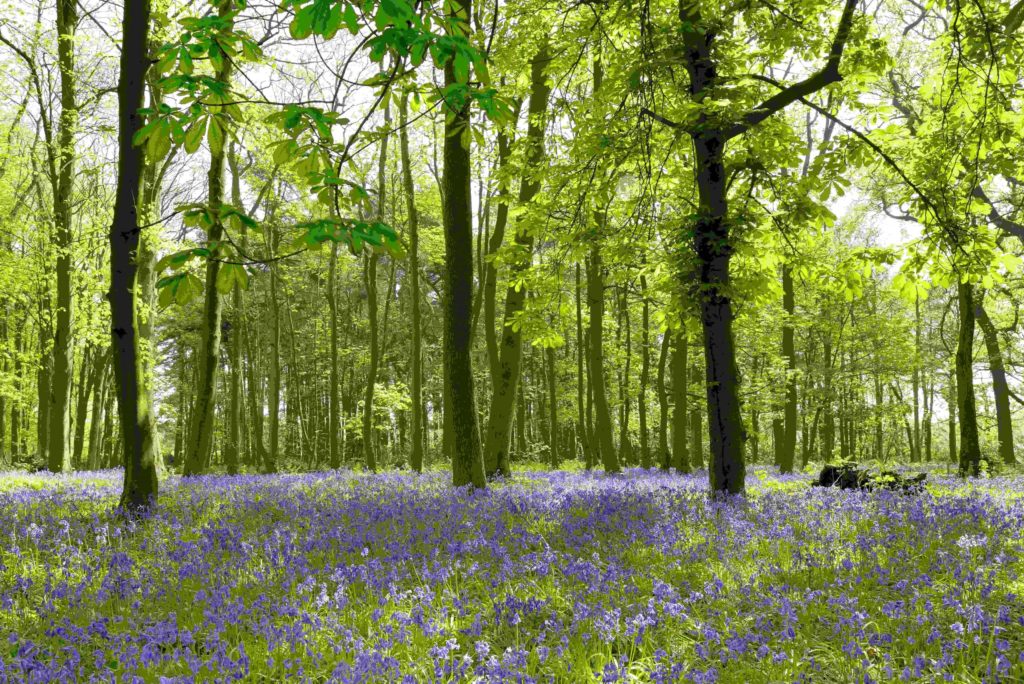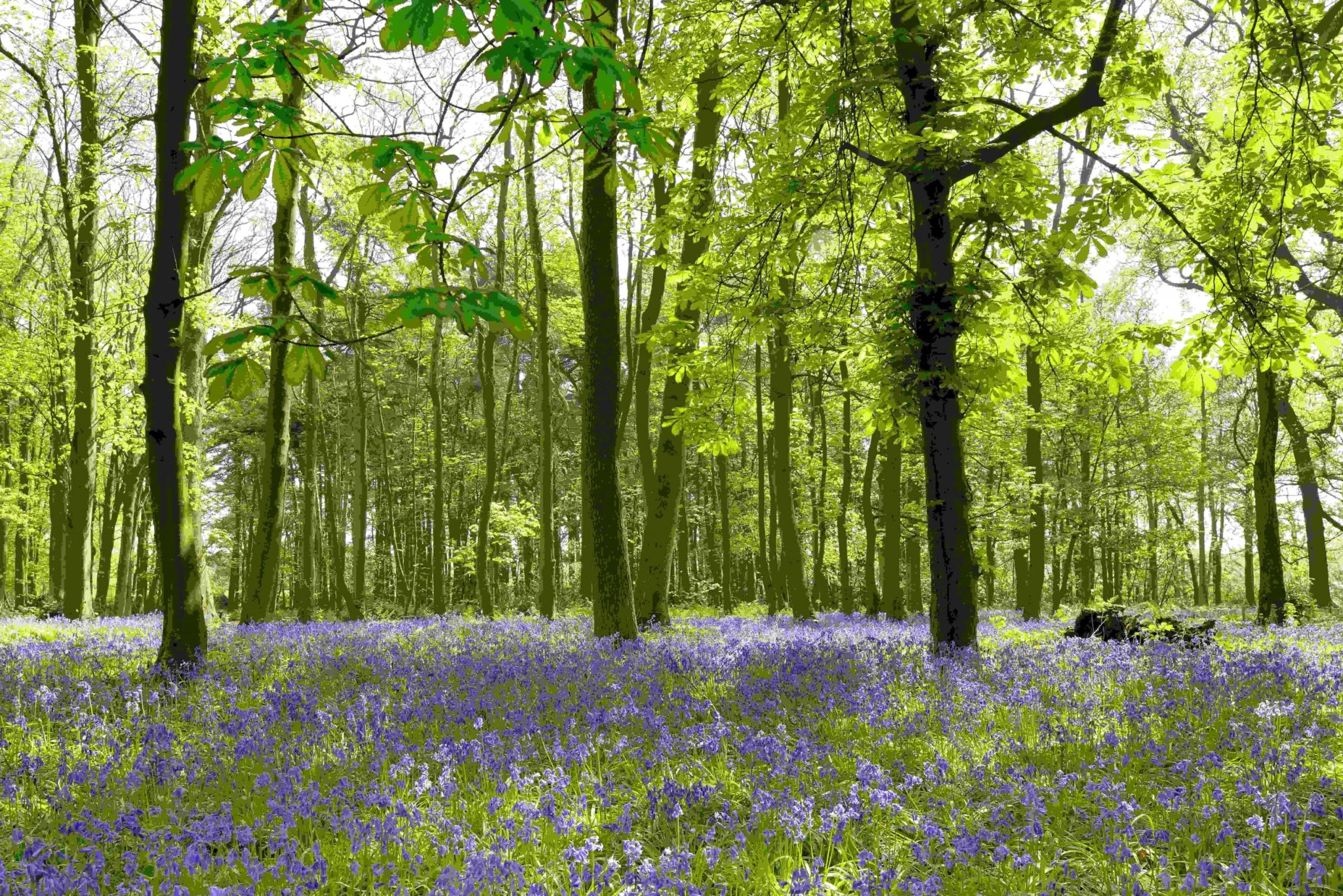 This eco-burial site at Colney may seem like an unusual place to visit but the 16 acres of mature woodland and a sunny open meadow, The Dell, offer up a springtime carpet of blooming bluebells.
Location : Hethel Old Thorn, Church Lane, Norwich, Norfolk, NR14 8HE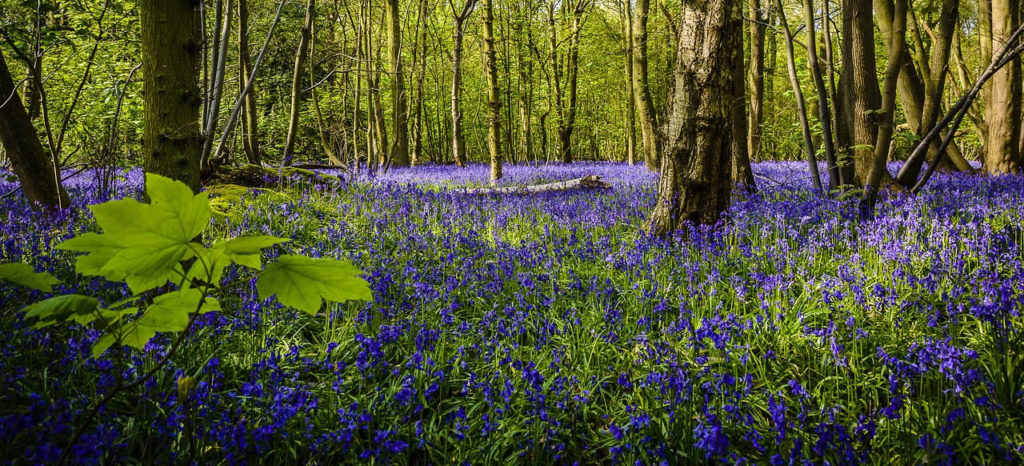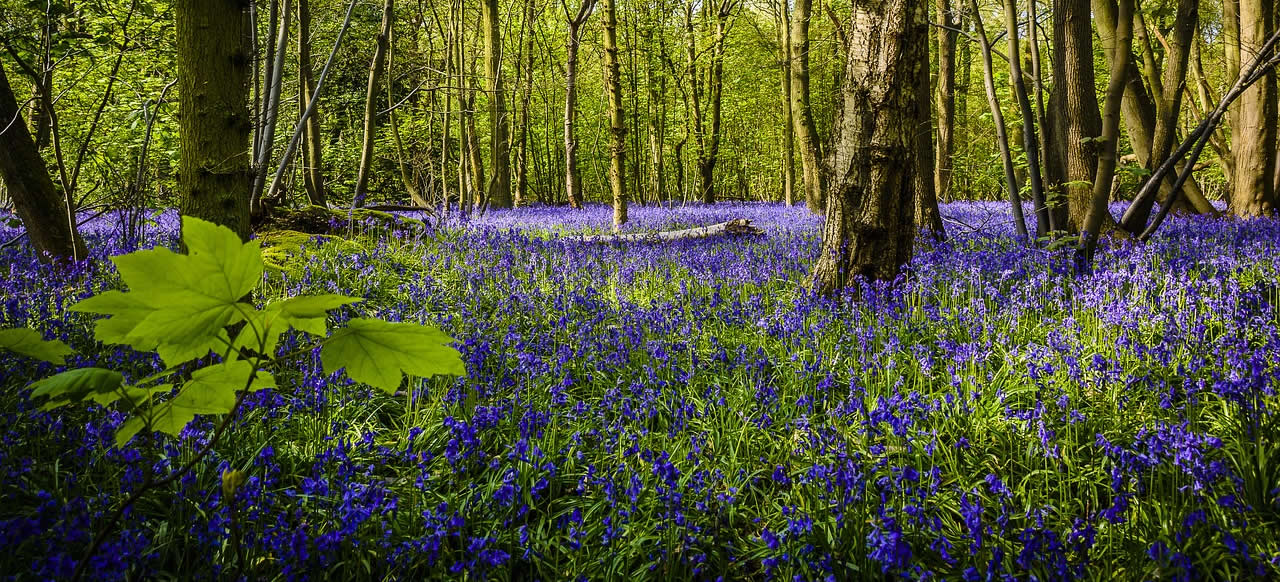 Bluebells grace this ancient woodland during Spring. Not far from the market town of Wymondham. To conserve this Site of Special Scientific Interest, the Norfolk Wildlife Trust coppice the wood to encourage new growth.
Location : Old Church Road, Hainford, Norfolk, NR10 3BG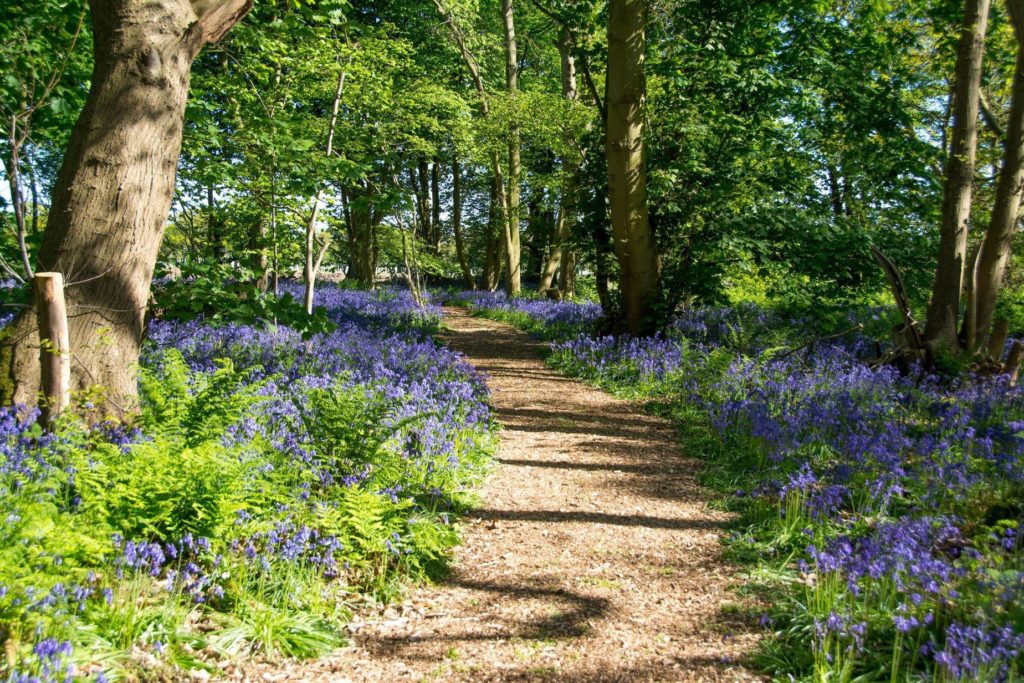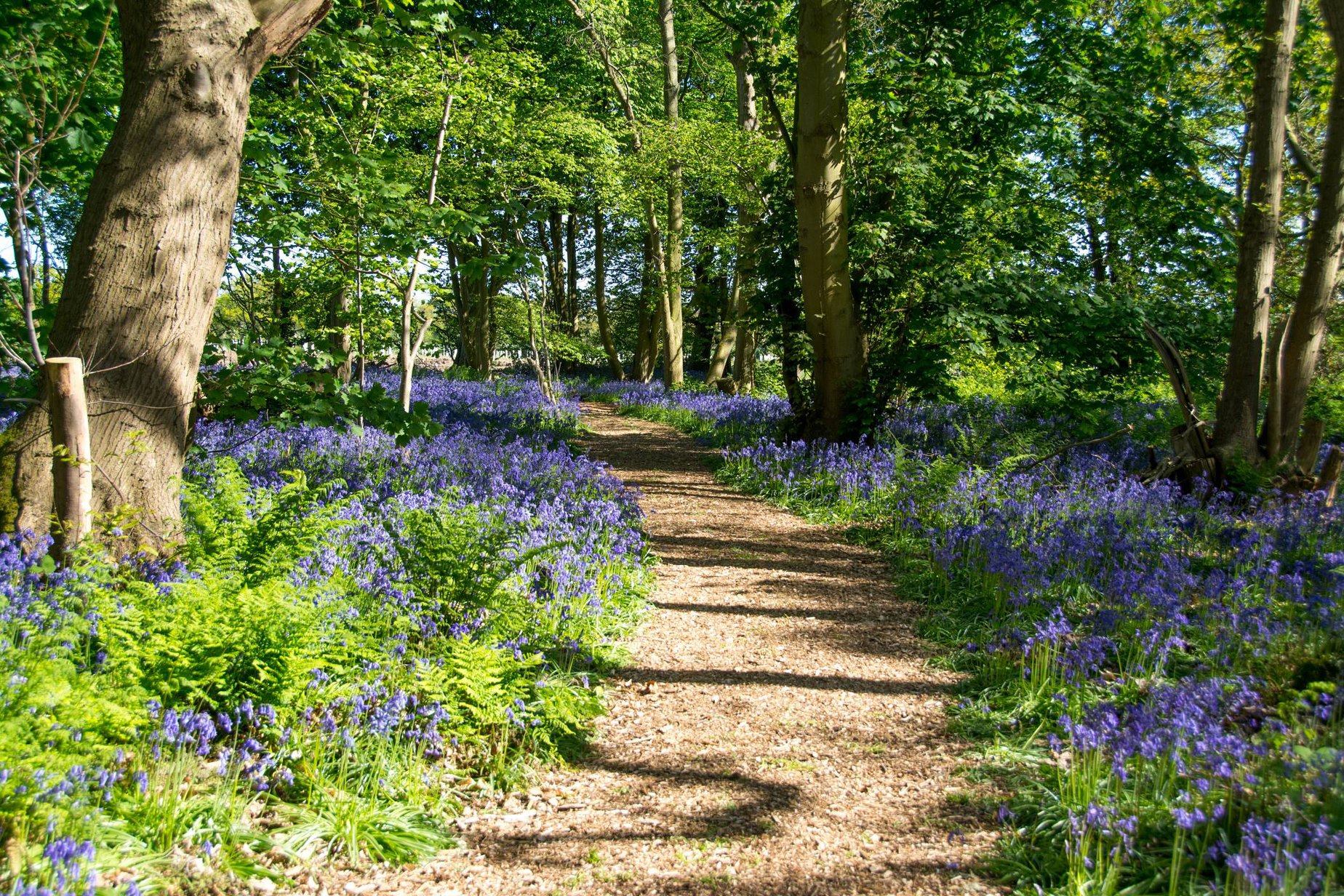 Norfolk Bluebell Wood Burial Park is a unique, natural burial ground in a beautiful park setting, home to centuries old bluebell woodland, newly planted woodland and a glorious wildflower meadow, all resting under big Norfolk skies.
Located in the parish of Hainford, seven miles north of Norwich, it is a perfectly suited natural burial ground and final resting place for a loved one and all within easy reach of every part of the county.
Location : Hall Lane, Knapton, NR28 0SH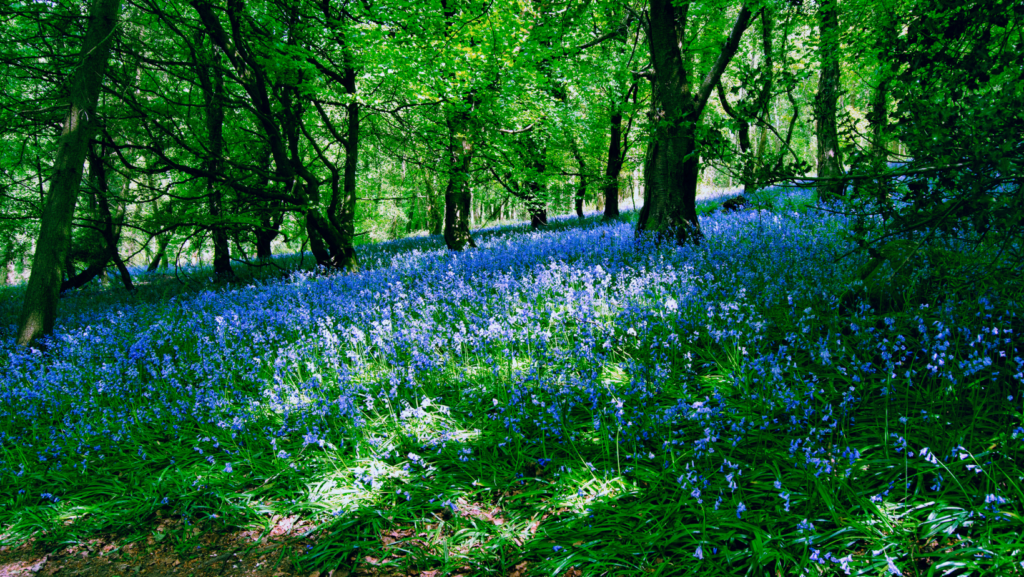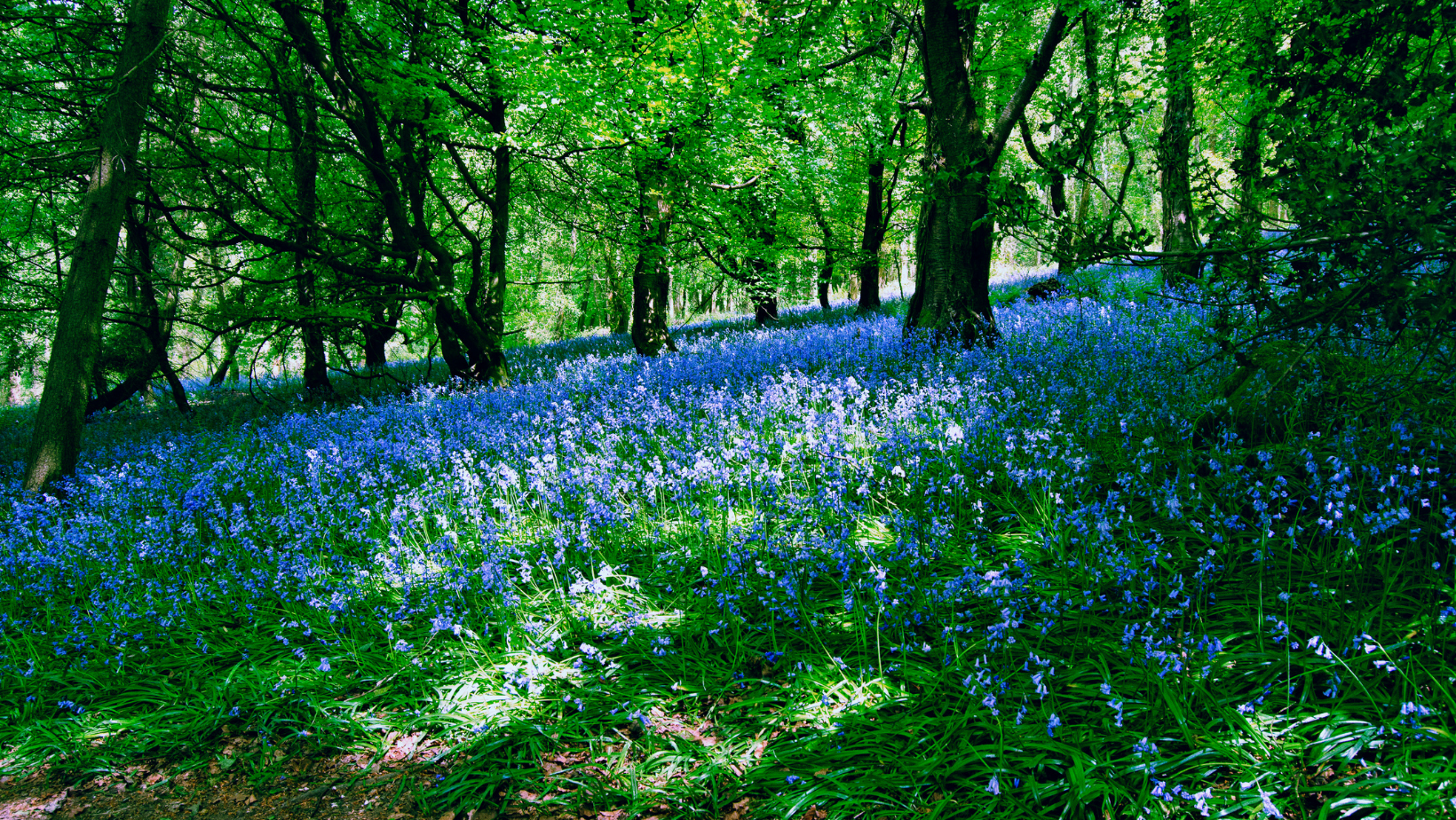 By the 450-year-old Oak tree is a wonderful woodland that boasts a fantastic bluebell carpet from mid-April onwards.
Location : Upper Sheringham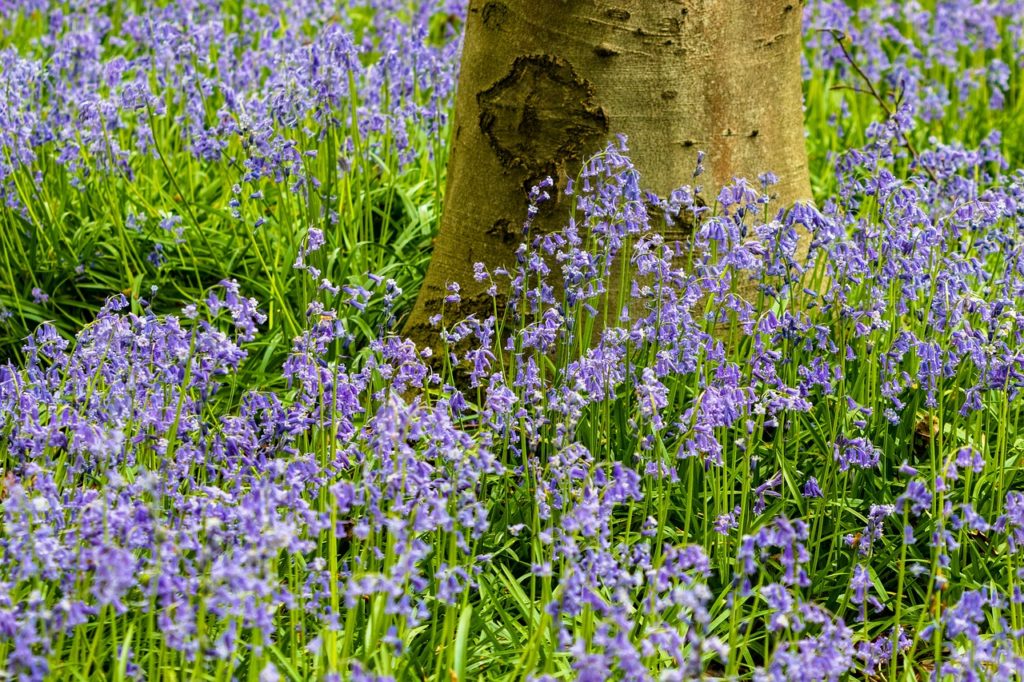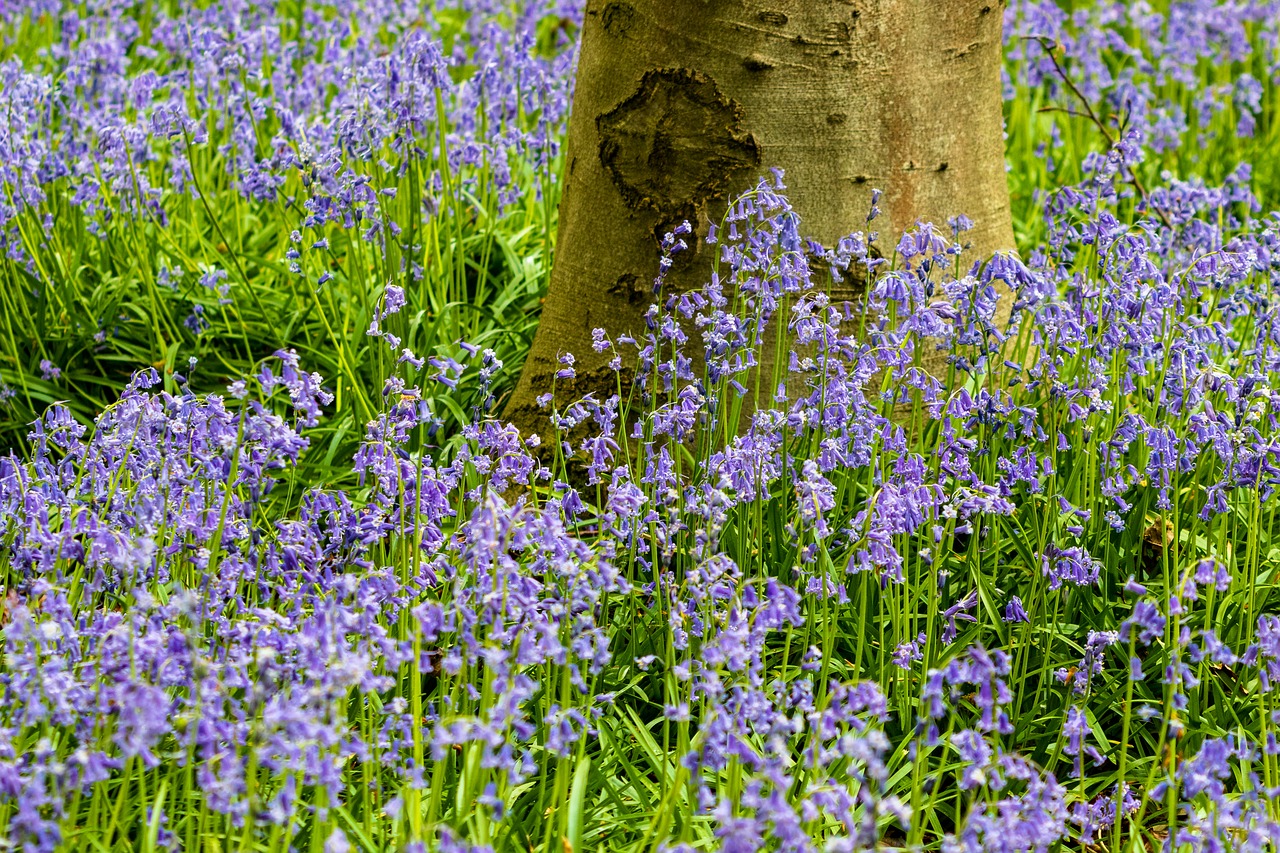 On the outskirts of Sheringham, Pretty Corner Woods takes after its name with a stunning carpet of bluebells as well as red campion, wood sorrel as well as a spectrum of woodland butterflies.
Location : Upper Sheringham, Norfolk, NR26 8TL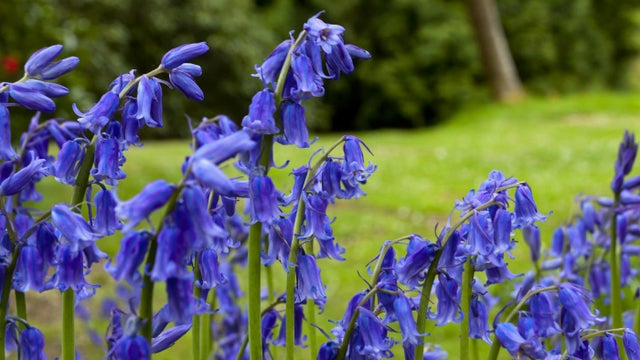 The park boasts breath-taking coastal views as well as woodland magic. The landscape park and woodland garden has fine mature woodlands to explore, with a large variety of azaleas, rhododendrons and spring bluebells.
Location : Sisland Carr, Norwich NR14 6BQ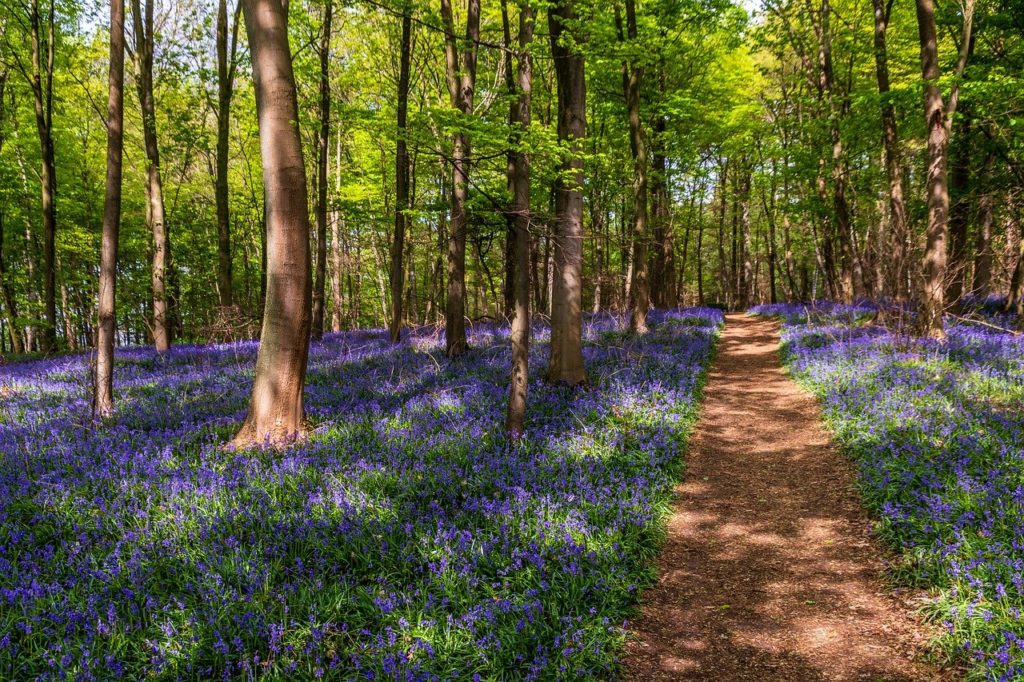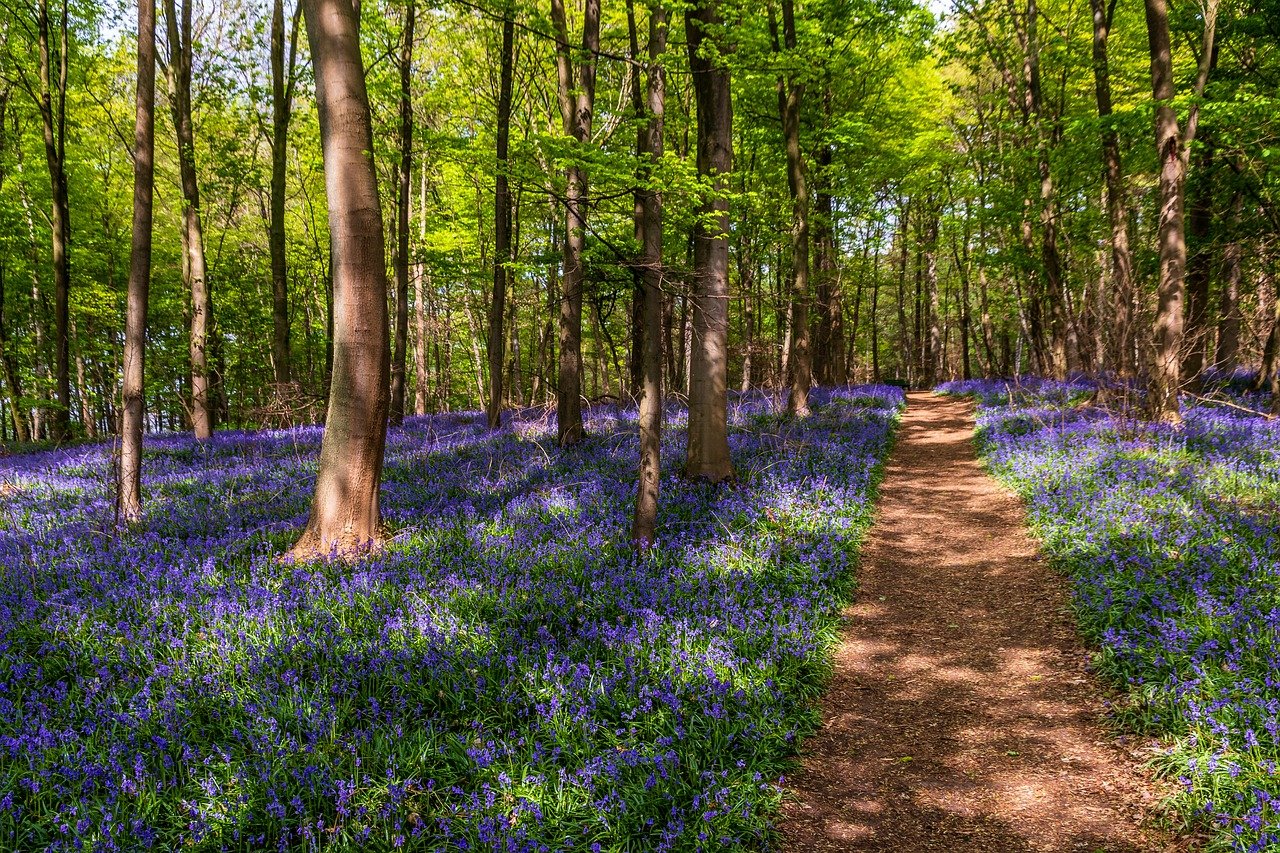 Near to Chedgrave and Loddon, Sisland Carr is a small wood of just under 30 acres with a mix of conifers and broadleaf trees, managed by the Woodland Trust. Head here in April and May to enjoy bluebells carpeting the woodland floor.
Location: Thursford, Fakenham NR21 0BB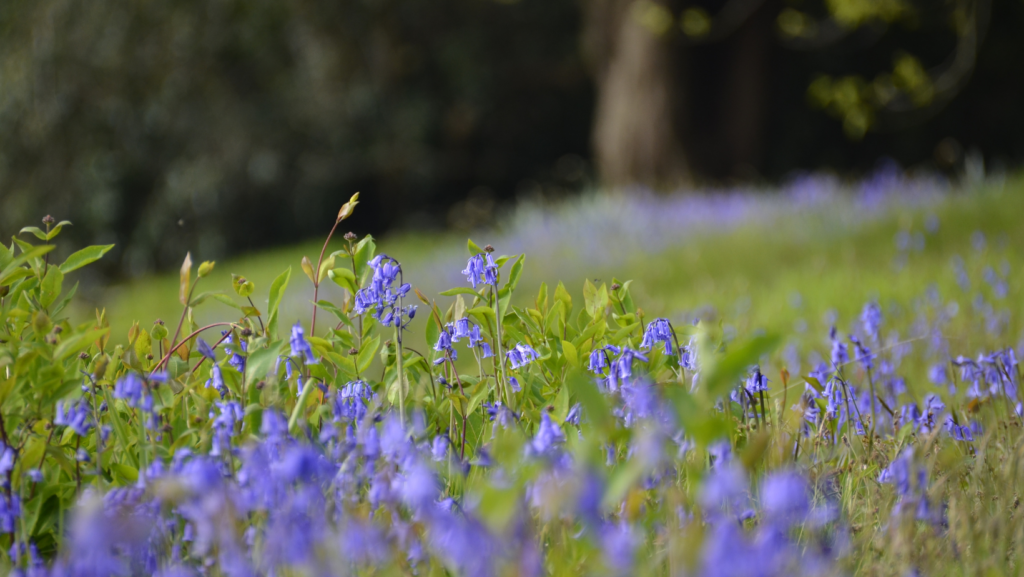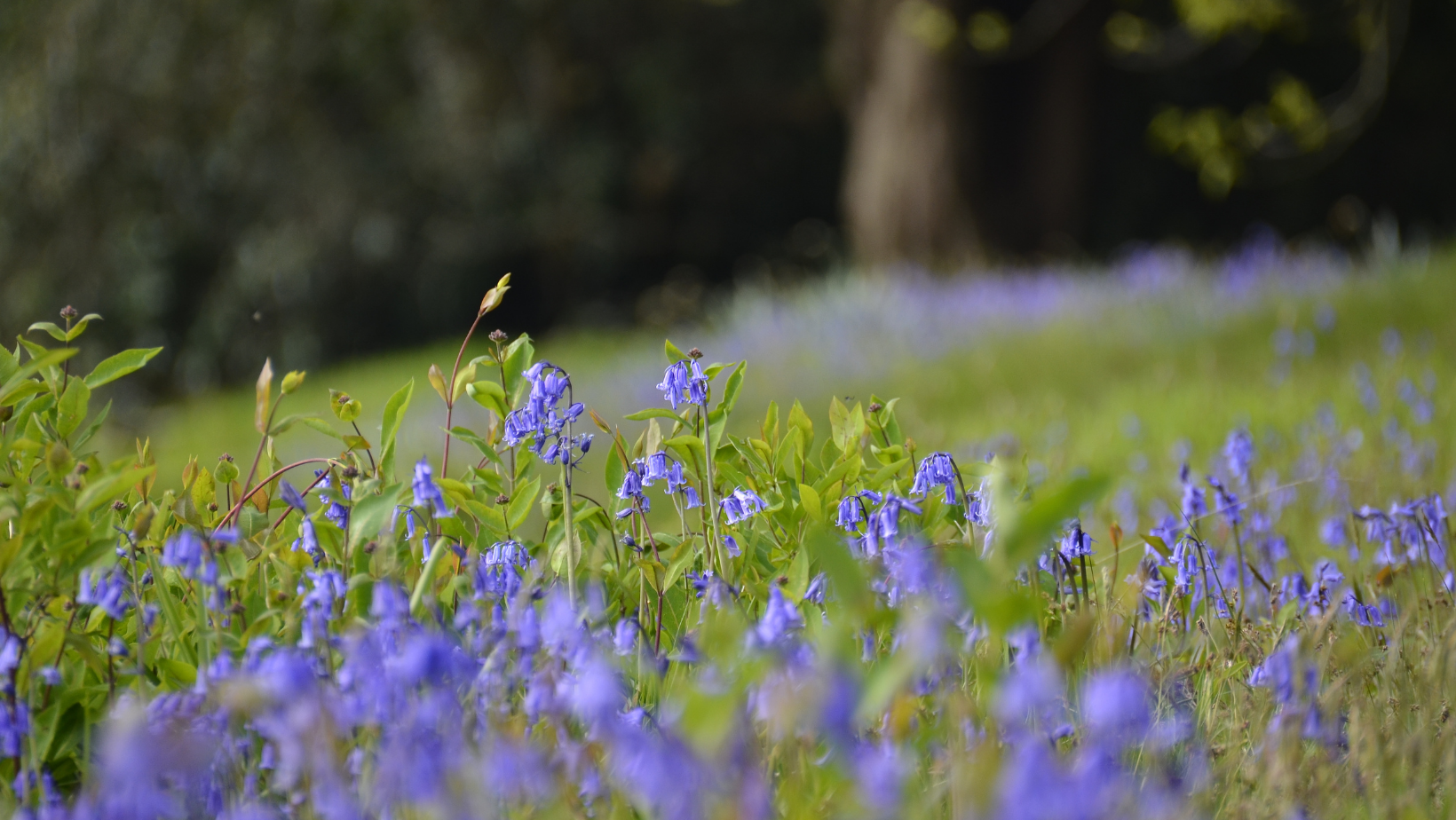 As well as containing some of the oldest oak trees in Norfolk, Thursford Wood also has an excellent display of spring bluebells, summer ferns and autumnal fungi. Good numbers of common woodland birds are present.
Location : Common Pl, Walsingham NR22 6BP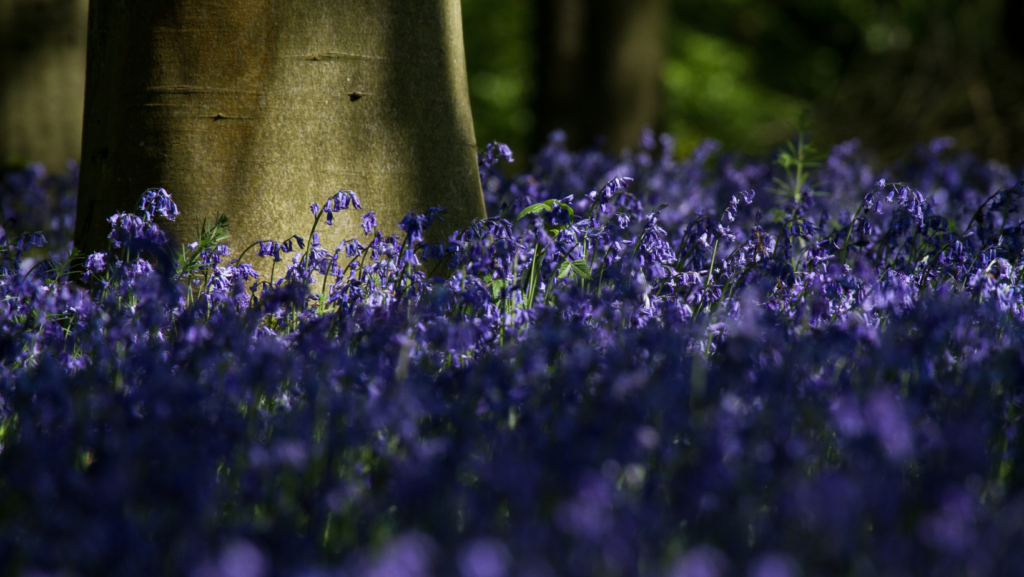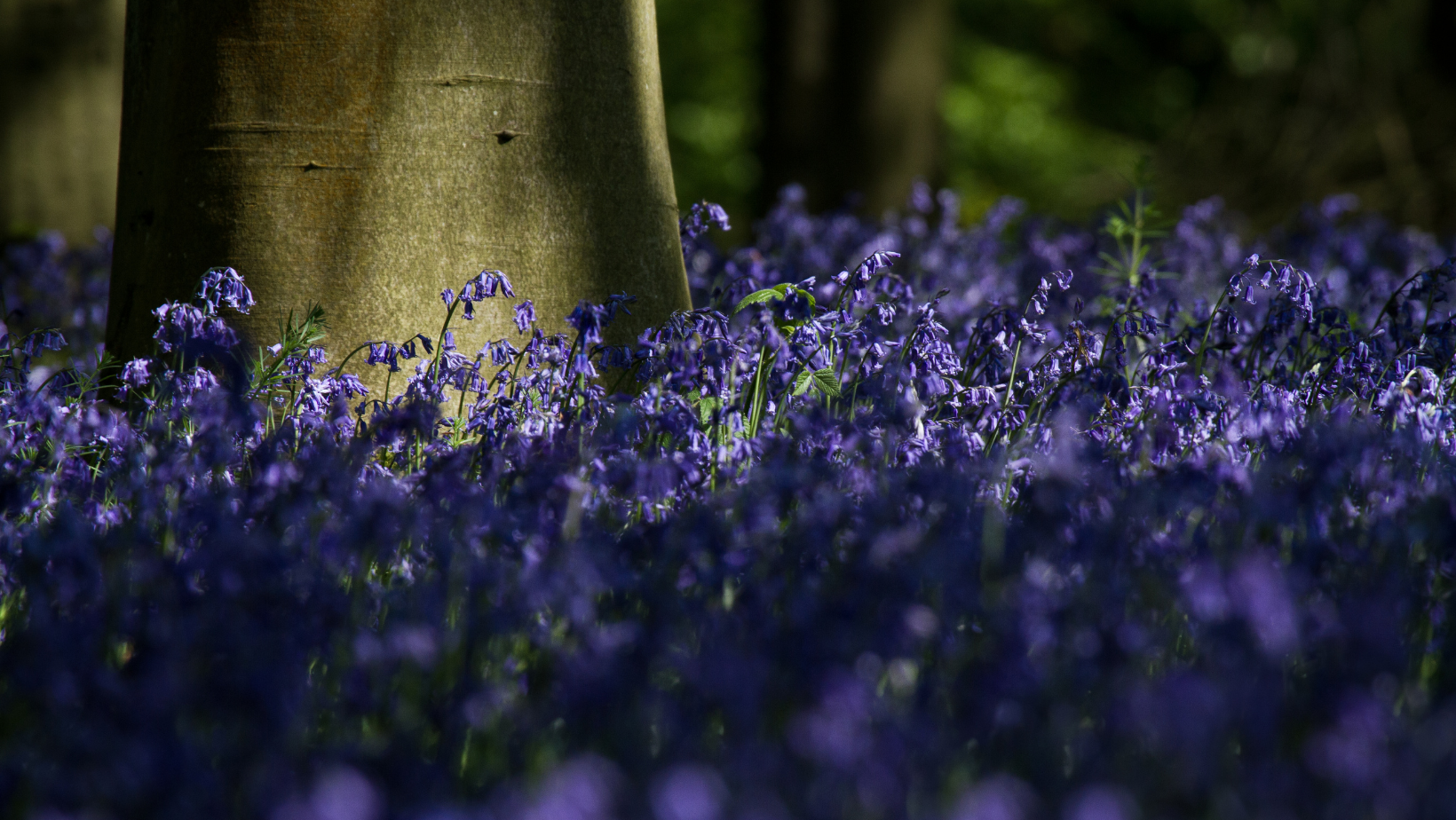 The garden and grounds surrounding Walsingham Abbey are famous for the spectacular ruins of the mediaeval Priory and place of pilgrimage since the 11th century.
The grounds are equally famous for its unrivalled displays of snowdrops in February but late spring also sees the beautifully maintained grounds transform the colourful wildflower meadows, with bluebells, within in the 18 acres of woodlands.
Location : IP25 6PS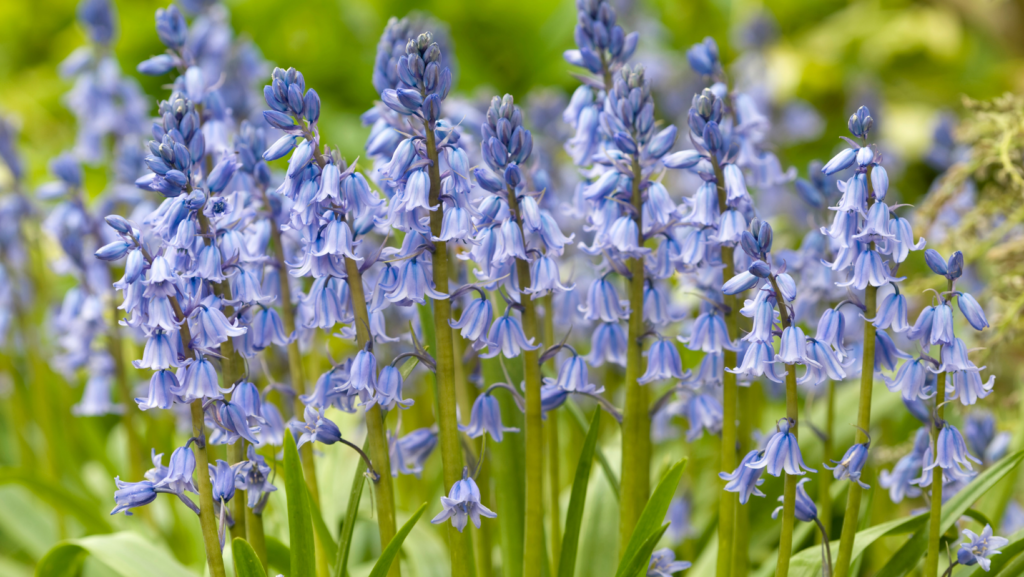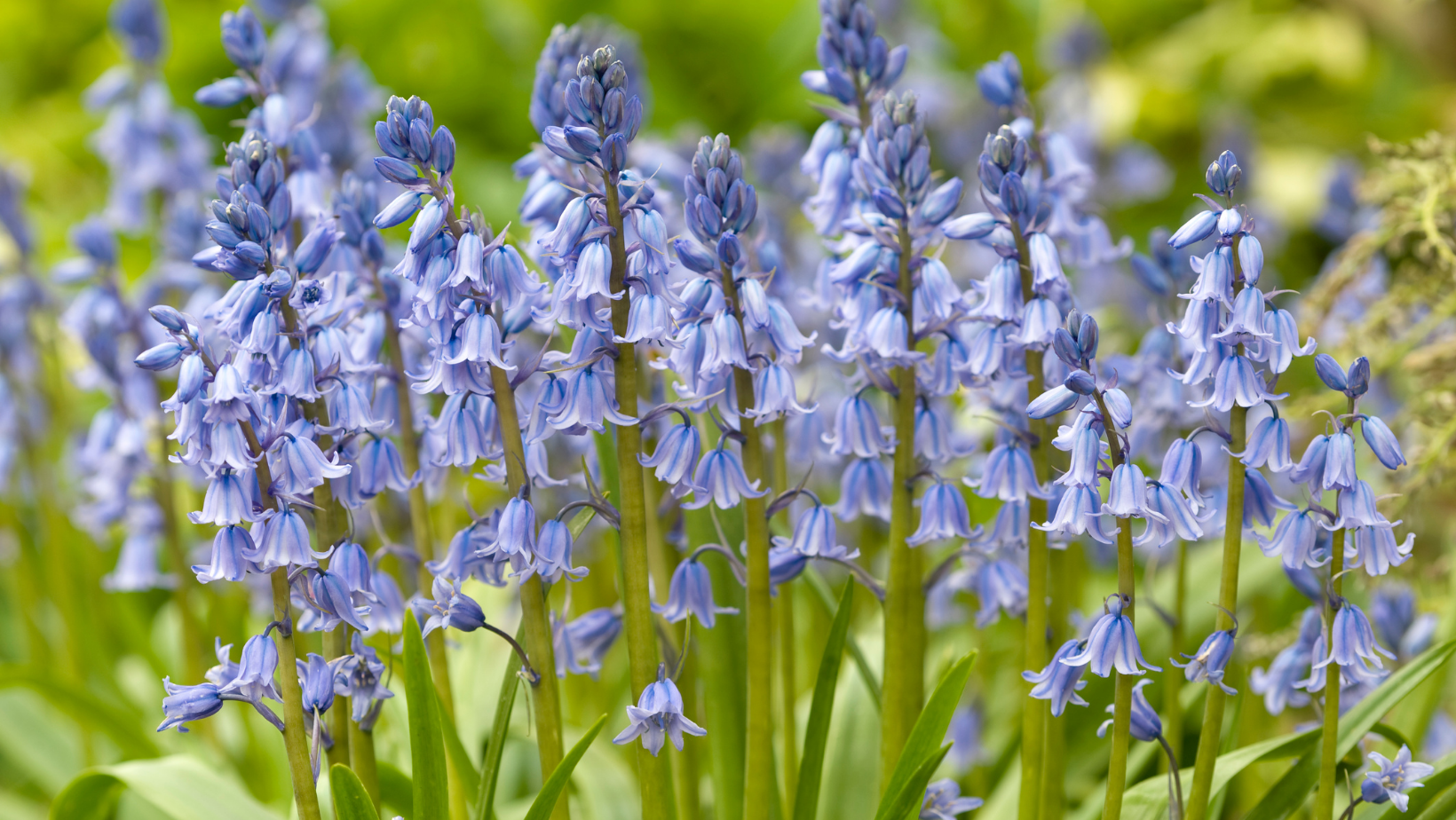 Wayland Wood near Watton is the alleged setting of Babes in the Wood. Today, explorers in one of the largest woods in South Norfolk can expect to discover purple orchids, wood anemone and nightingales in addition to spring bluebells – lucky walkers may even spot a golden pheasant strutting through the leaves.
Insect lovers should also keep an eye out for the diverse selection of moths inhabiting Wayland Wood – there are over 250 species! Open dawn to dusk every day, parking available, no dogs allowed.
Don't forget to check out Bluebell woods Suffolk and Bluebell woods Essex
After the bluebell woods, why not try a round of Crazy Golf ?