Check out these fabulous restaurants Hunstanton has to offer. The town of Hunstanton was purpose-built way back in in 1846. It is well known with locals for its affectionate  nickname "Sunny Hunny" which is derived from the area's relatively dry weather.
The town is located in Norfolk's carrstone, and it is around 40 miles from the city of Norwich. Hunstanton has many great beaches, and these have been recognized for their cleanliness and safety over the past couple of years.
The town is known for its various attractions, such as its amusements, gift shops and fish and chip cafes.
It is also a fantastic destination for those wanting to get involved with outdoor activities such as surfing and sailing.
There are, of course many super restaurants in Hunstanton – lets take a look at some.
Best Restaurants Hunstanton Has To Offer
The Neptune
85 Old Hunstanton Rd, Hunstanton PE36 6HZ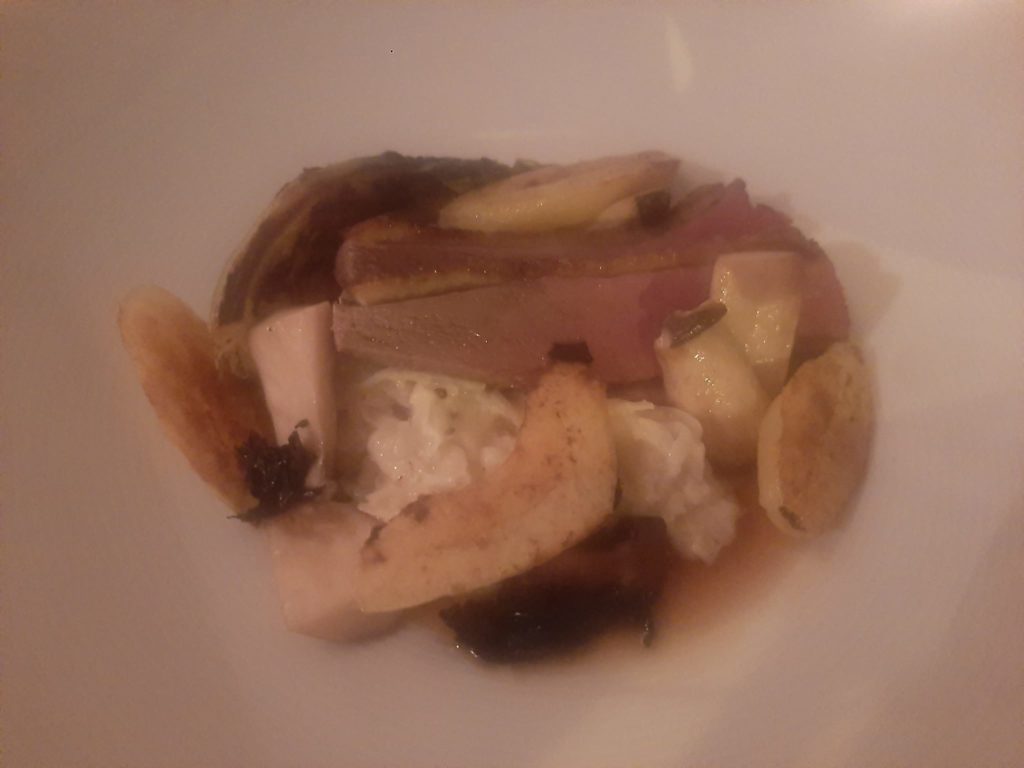 At The Neptune they enjoy a superb reputation for offering guests exciting an innovative fine dining.
They serve modern British food in a relaxed setting and their efforts have been rewarded with three AA rosettes and a Michelin star which was achieved in 2009.
The exciting menu features fresh local produce. The proprietors want a meal at The Neptune to be relaxed and unhurried, as well as delicious and memorable.
Some of the items on offer from the current menu are shown below.
Warm Scallop Mousse, Carrot & Sauternes Sauce
Suckling Pig, Heritage Carrots, Haricot Beans, Cavolo Nero
Creedy Duck Breast, Creamed Celeriac, Saute Potatoes, Hispi Cabbage
Venezuelan Dark Chocolate Marquise, Peanut Butter Ice Cream
Northgate Indian Restaurant
8-9 Northgate Precinct, Northgate, Hunstanton PE36 6EA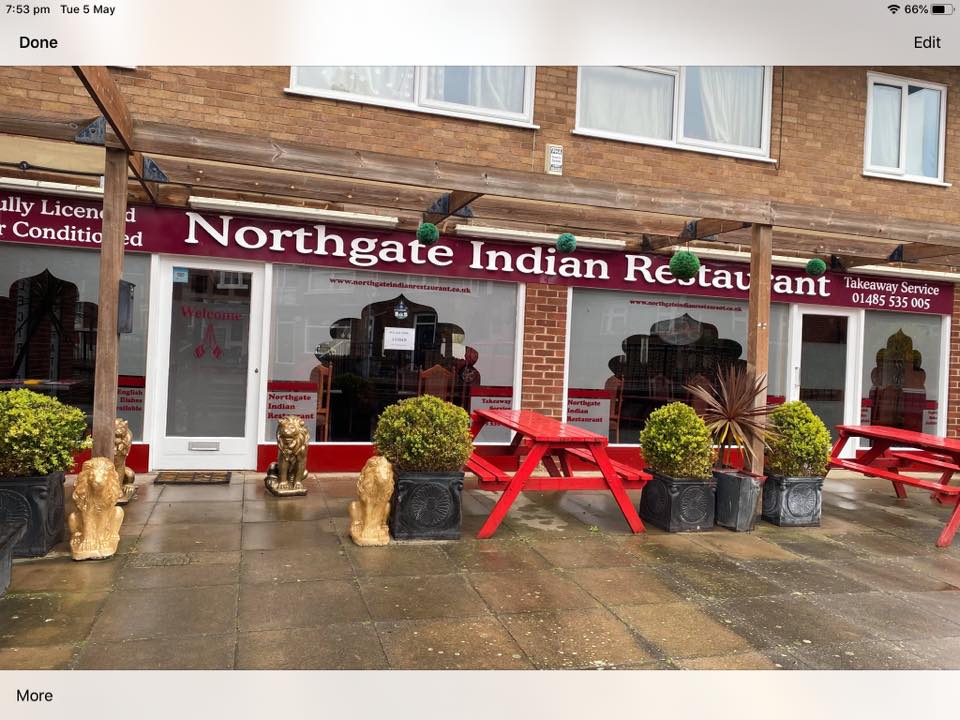 At Northgate Indian Restaurant diners can look forward to a warm and friendly atmosphere is provided in this restaurant, which serves authentic Eastern food.
Guests can enjoy the food and the ambience while enjoying the lovely view and watching the sunset.
The perfect place to relax and wind down with traditional, exotic cuisine, delicate cuisine or spicy delights, some of which can be seen below.
Lamb tikka masala served with pilau rice
King prawn delight delicately balanced mild Curry cooked with ground almond fresh cream and nuts
Tandoori Mixed Jalfrezi
Chicken Passanda – mild dish cooked with fresh cream, ground almond nuts, sultanas and red wine
Chives Brasserie
11 High St, Hunstanton PE36 5AB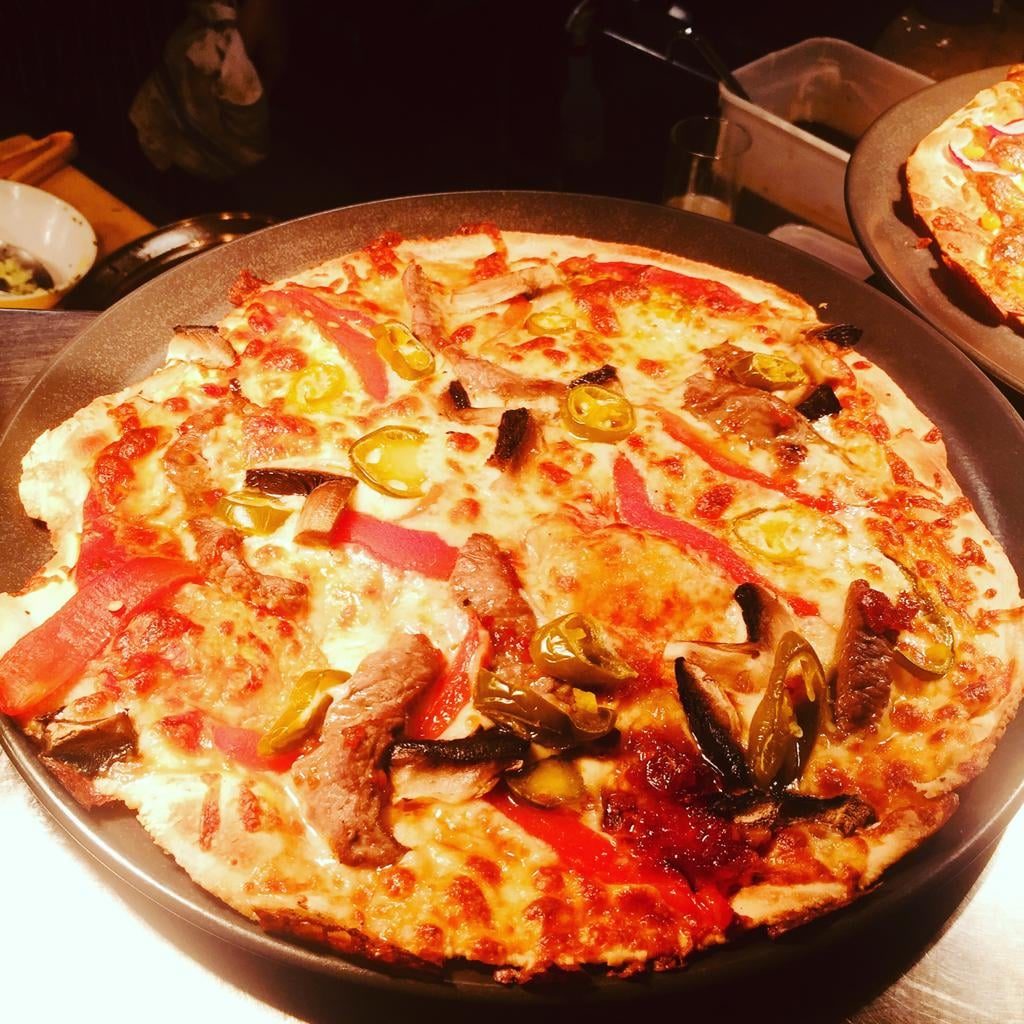 Chives Brasserie is owned and operated by a local family who are dedicated to supporting local producers and suppliers of ingredients.
With the help of Paul Bowman, the Head Chef, they have been able to create a wide range of dishes that are well known to be utterly mouth watering.
Bright and modern surroundings make this restaurant an excellent choice for a meal out with friends or family.
Some of the dishes currently on the menu are shown below.
Slow roasted belly pork, baked apple puree, roasted heritage carrots and crackling
Tequila and lime pan seared scallops pan fried chorizo, beetroot Puri, lambs' leaf
Hake fillet, new potatoes, samphire, brown shrimps, celeriac mash
Pan fried duck breast, duck drumstick, comfy duck bonbon, celeriac puree, Dauphinoise potatoes, BlackBerry port sauce, baby turnips
Henry's of Hunstanton
15 The Grn, Hunstanton PE36 5AH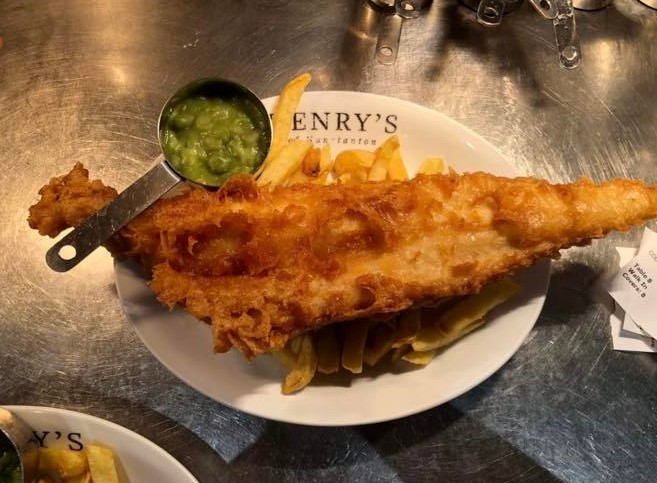 Henry's is a family-friendly restaurant and takeaway located in the heart of Hunstanton.
They are committed to providing the best possible fish and chips, and the customer reviews certainly back this up!
They are also proud to serve our customers in their stylish and family-friendly environment. Some of the fabulous dishes available from the menu are shown below.
Salt & Pepper Squid and aioli dip
10 pieces of Wholetail Whitby Scampi and Chips served with our homemade tartare sauce and your choice of garden or mushy peas
Chicken Breast burger (choice of BBQ or Piri-Piri sauce) served with chips and salad, and a tomato relish
100% Plant based, NO Beef, all Leaf Vegan Burger with vegan mayonnaise, tomato relish served in a bun with vegan chips and salad
Caley Hall Hotel Restaurant
Old Hunstanton Rd, Hunstanton PE36 6HH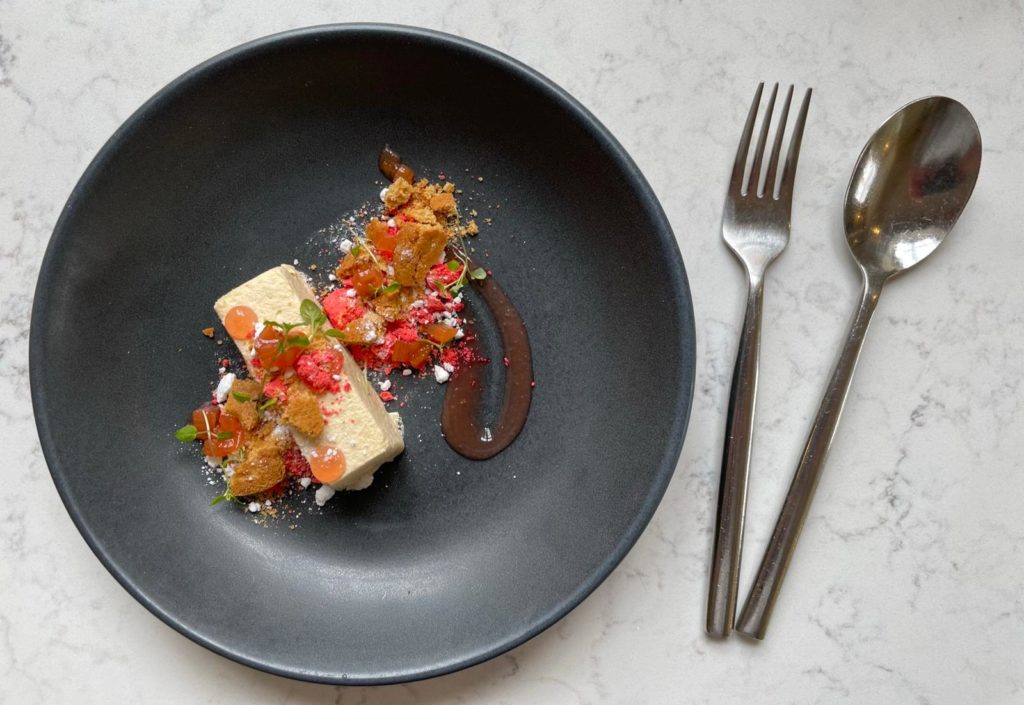 The AA rosette award winning restaurant at the Caley Hall Hotel is open to non – residents.
It serves a wide range of food and drink, including varied menus for breakfast, lunch, and dinner.
The staff are very professional and friendly, and the chefs serve a super mix of traditional and modern food, some of which can be seen below.
Poke bowl – Avocado puree, broad beans, sushi rice, sesame, soy & ginger dressing
Pan fried potato gnocchi – Spring greens, wild garlic pesto, vegan cheese
Frozen rhubarb parfait – Ginger biscuit, rhubarb and ginger textures
Lamb kofta – Baba Ghanoush, Israeli cous-cous, crispy feta, mint, yoghurt, flat bread
The White Horse Holme
40 Kirkgate, Hunstanton PE36 6LH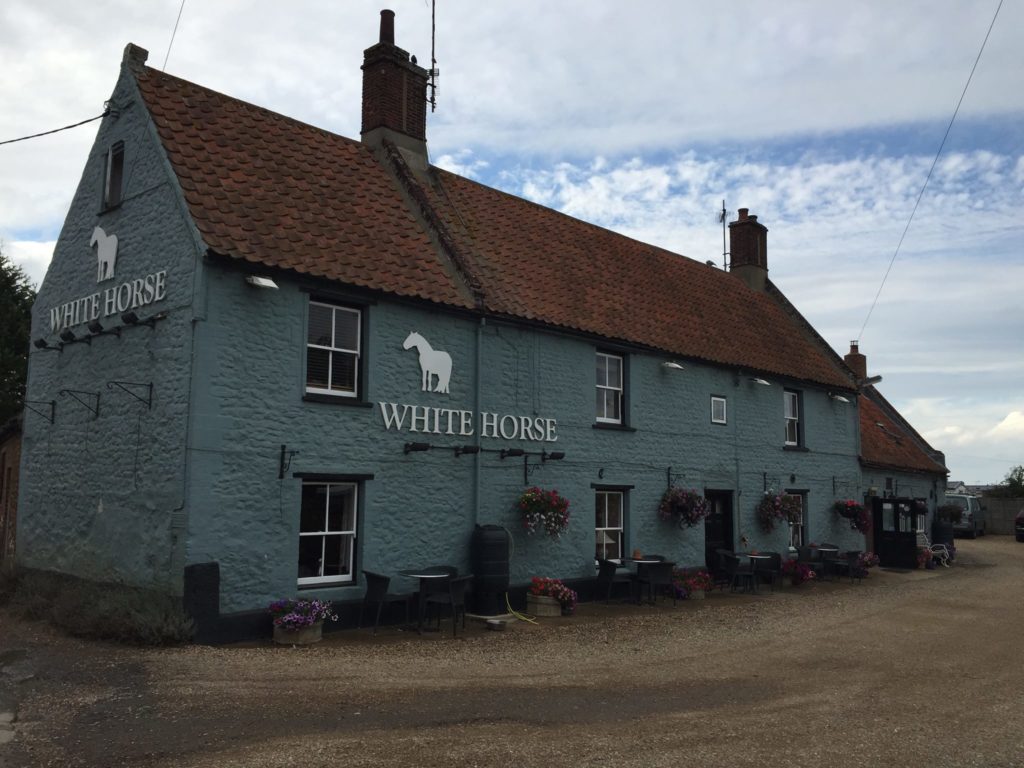 The White Horse is a traditional pub located in Hunstanton, Norfolk. It's a popular spot for families and dog lovers.
It's also an ideal location for people who are looking for a bite to eat whilst having a break from exploring the beautiful North Norfolk Coast.
Serving fresh and seasonal dishes there is sure to be something to please everyone. Some of the dishes available on the current menu are shown below.
Whitby deep fried scampi served with chips
Tiger prawns with chilli and garlic butter served with salad
Homemade steak and ale pie with chips and peas
Pork and apple burger with apple chutney in a bun with lettuce, tomato and chips
Have you visited any of these restaurants, looking for another area, check out other Places To Eat in Norfolk