Have You considered Paddle Boarding Norfolk this summer?
The sport of paddle boarding has been growing significantly over the last decade. It is now one of the most popular water-based sports in the world and can be enjoyed by people of all ages.
Paddle boarding can be traced back to the 1940s in the Hawaiian Islands as surf instructors stood on their surfboards to enable them to view their students more effectively.
Enjoying this addictive sport in Norfolk enables you to appreciate its rich history, culture and architecture from the peace of the water, without the hustle and bustle of life unintentionally hiding all this county has to offer.
So, we have researched some of the best places to go Norfolk paddle boarding, whether you are a beginner or an experienced boarder.
Where To Go Paddle Boarding Norfolk
Norfolk Outdoor Adventures
Staithe Rd, Hickling, Norwich NR12 0YW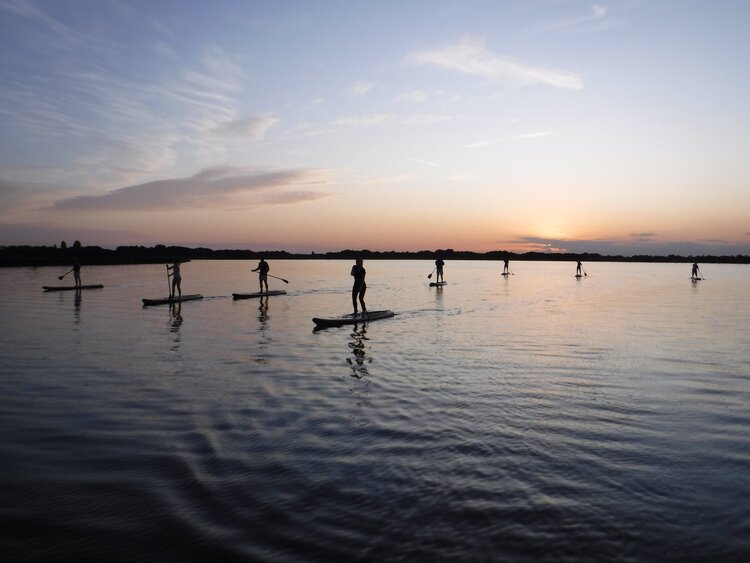 At Norfolk Outdoor Adventures they offer an exciting schedule of paddle board orientated opportunities. From tuition for beginners, to night-time tours and nature viewing adventures there is something to suit everybody at every level of the sport.
The kids' classes are particularly popular as its an excellent option to get children off of their screens and ot into the fresh air. The children's paddle board sessions are designed to provide a safe and fun environment for them to develop their water safety and confidence while having fun.
They will also learn how to respect the water and become more water aware. This activity is suitable for children from 8 to 13 years old. An excellent option for adults is the sunset option.
This session will allow you to get out on the beautiful broads at night. After a safety briefing, you'll head out for a SUP adventure. During this time, you'll also be learning about how to properly use your board and explore the landscape around you.
North Norfolk Paddle Boards
E Harbour Way, Burnham Overy Staithe, King's Lynn PE31 8JF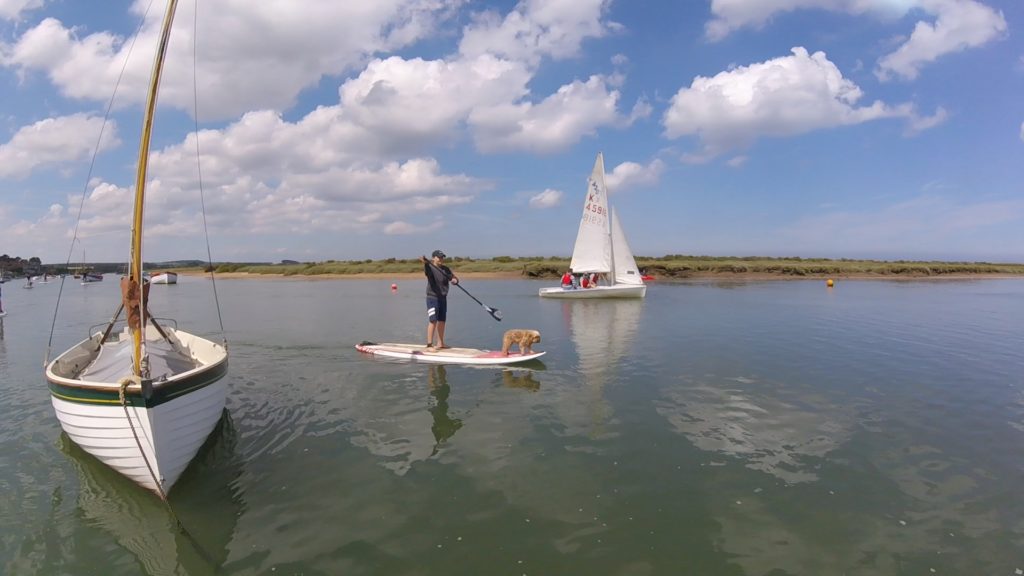 In 2017, North Norfolk Paddleboards launched in the village of Burnham Overy Staithe, right in the heart of the county, conveniently located along the stunning coastline.
Here they teach beginners the sport of stand up paddle boarding from scratch, as well as offering guided tours and taster sessions. The taster sessions are an ideal opportunity to try the sport in a fun and safe way to learn how to a super chance to learn to stand up and take on some waves later on.
More experienced paddle boarders are invited to join one of the Guided Tours where they will guide you through the creeks and salt marshes of the stunning North Norfolk Coastline.
Additionally, if you are stuck for gift ideas for the sport lover in your life then you can purchase Gift Vouchers for paddle board lessons at North Norfolk Paddle Boards.
Go Paddle
Ferry View Estate, Horning, Norwich NR12 8PT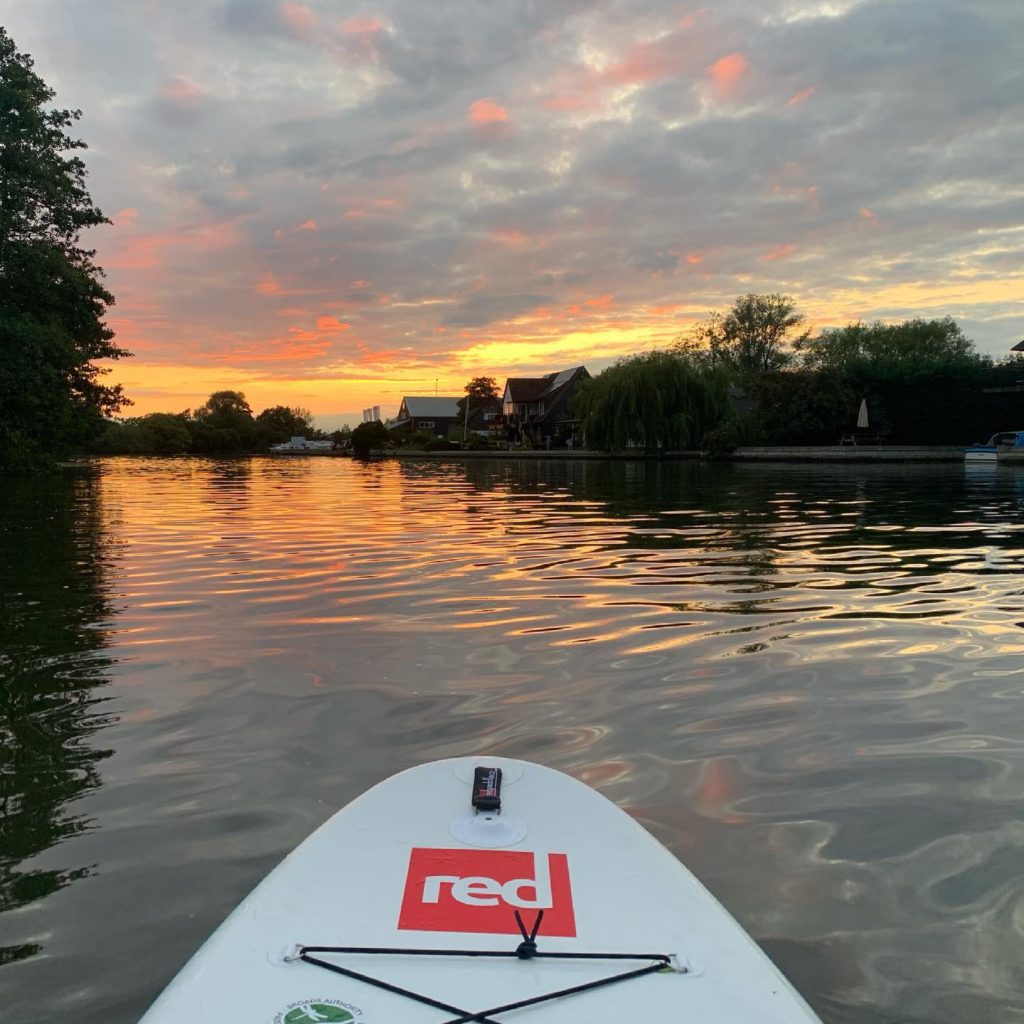 Go Paddle is a fully-equipped BSUPA (British Stand Up Paddle Association) school that's dedicated to providing the best possible experience for its students.
Located in the beautiful Broads National Park, Go Paddle offers a variety of classes, tours, and events. They offer tuition for paddle board beginners.
The lesson will last for around 1.5 hours and will cover all of the basics to get you up and looking good (and most importantly – how to do it safely). These sessions run most days in the season (April – October) and private sessions can also be booked at flexible times throughout the week.
At Go Paddle they also offer the perfect Children's Birthday party solution! It's that time of the year again, so why not get the kids out on the water for a fun birthday party!
A paddle board party is  great way to introduce youngsters to stand up paddle boarding plus they get to have a blast with their friends. The party will last for around an hour and will include a variety of games and challenges designed to create lasting memories.
Summer SUP Paddle Board Hire
Bridge House, Bridgehouse, 1 High St, Coltishall, Norwich NR12 7AA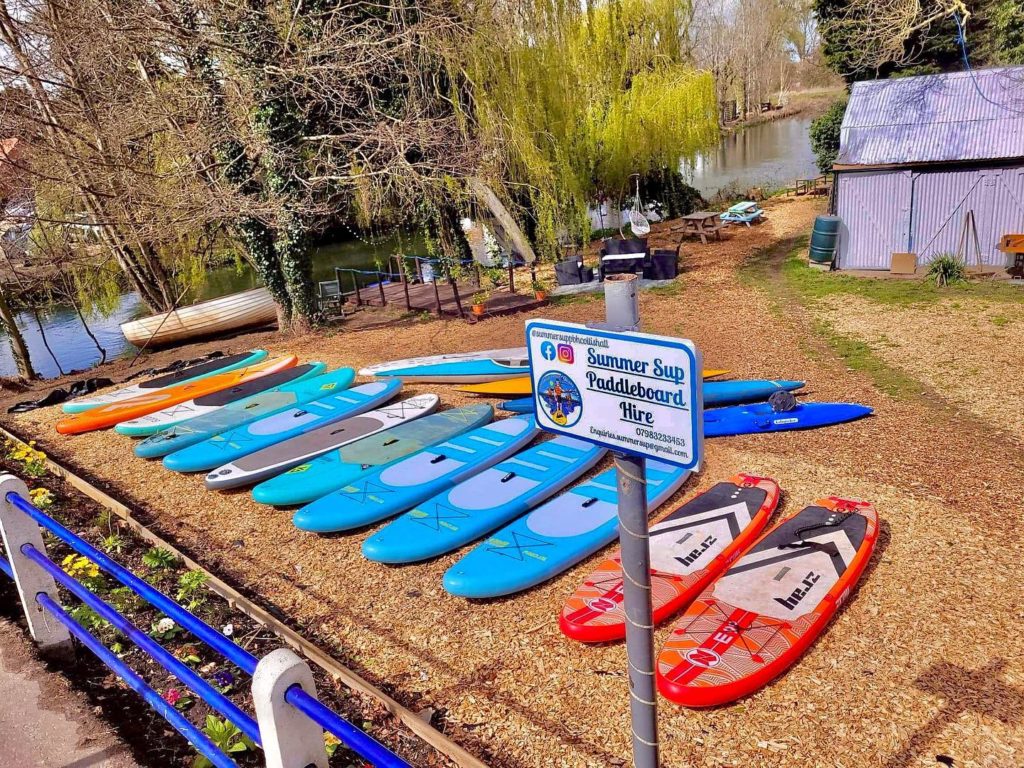 Summer Sup is a family run paddle board hire company located on the River Bure. Tuition is not available here, but you can choose from a long list of equipment rental options.
In addition to paddle board hire you will also find kayaks and rowing boats too. At Summer Sup you can purchase gift vouchers, ideal for the sporty person in your life.
There is a café on site serving a delicious variety of food, perfect to enjoy after an exhilarating morning of paddle boarding on the river.
Hunstanton Watersports
North Promenade, Hunstanton PE36 6GB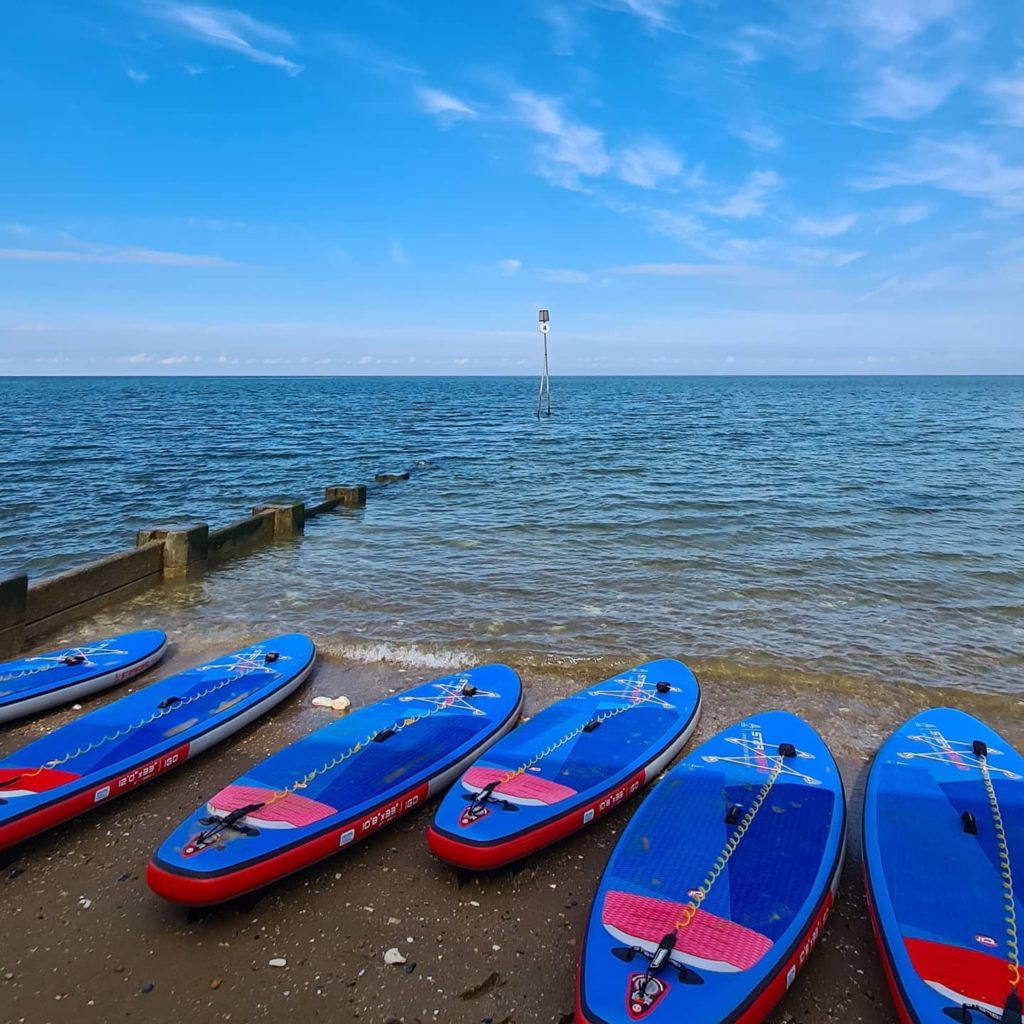 For over 10 years, Hunstanton Watersports has been providing stand-up paddleboarding services to its customers.
In 2013, they were able to gain BSUPA recognition, which made them one of the first regulated centres in Norfolk to offer this type of sport.
Due to the fast and furious growth of this addictive sport, it has become one of the most popular forms of water sports in the world. Stand up paddle boarding (SUP) or "paddleboarding" is a fun and active way to keep in shape without causing too much stress on the body. 
Beginners are very well catered for at Hunstanton Water sports with the paddleboard taster session This is the accredited BSUPA Level 1 "Ready to Ride" course which is aimed at people who have never stand up paddled before or people who have had a go but want to learn the basics.
This course is designed to introduce you to the basics and will also teach you how to carry the board and how to fall safely in the water. You'll also learn about different types of turns and how to plan water-based expeditions.
Looking for Paddle Boarding in another area, check out Paddle Boarding Suffolk and Paddle Boarding Essex.