Bringing your dog on holiday, but unsure which Dog Friendly Beaches Great Yarmouth has to offer. Here is a list of them all from Hopton to Winterton and what restrictions you may encounter. There are so many amazing Dog Friendly places in Great Yarmouth, from Dog friendly holidays in Great Yarmouth to Dog Friendly Pubs. Great Yarmouth is the perfect place to bring your pooch away with you.
If there is a particular place you'd like to visit for the day which doesn't accept dogs. I recommend giving them a day at Hoblands Dog Kennels, we frequently take our Newfie for a day board when we are going somewhere such as a large attraction that's not suitable for her to come along.
Each of the local beaches have their own rules and regulations about when and where the dogs can go on the beach, so hopefully this will help you decide where to go for a stroll with your furry companion, here are all of the Dog Friendly Beaches Great Yarmouth
Dog Friendly Beaches Great Yarmouth
Hopton Beach
If you are staying at Haven Hopton you will have direct access to Hopton Beach, it is a dog friendly beach, with no restrictions. But please be advised that if you are visiting Hopton and not staying local, the Beach Road is quite a narrow one, with double yellow lines on both sides, and there is no parking, so its advisable to park further away and walk with your dog to access the beach.
Gorleston Beach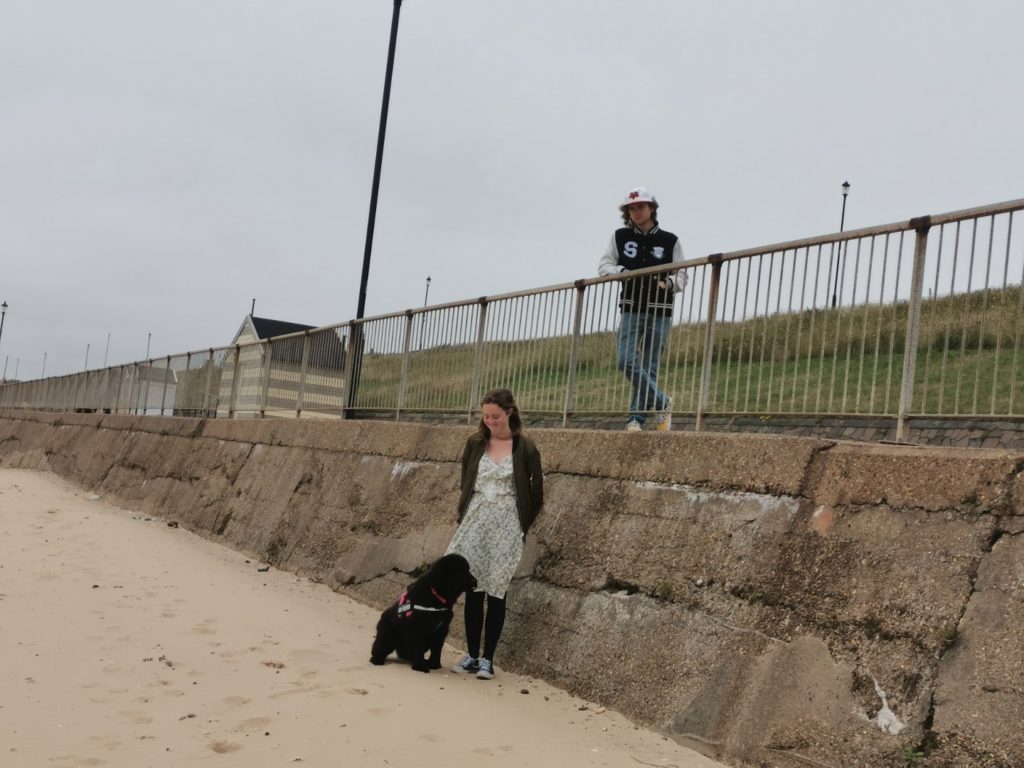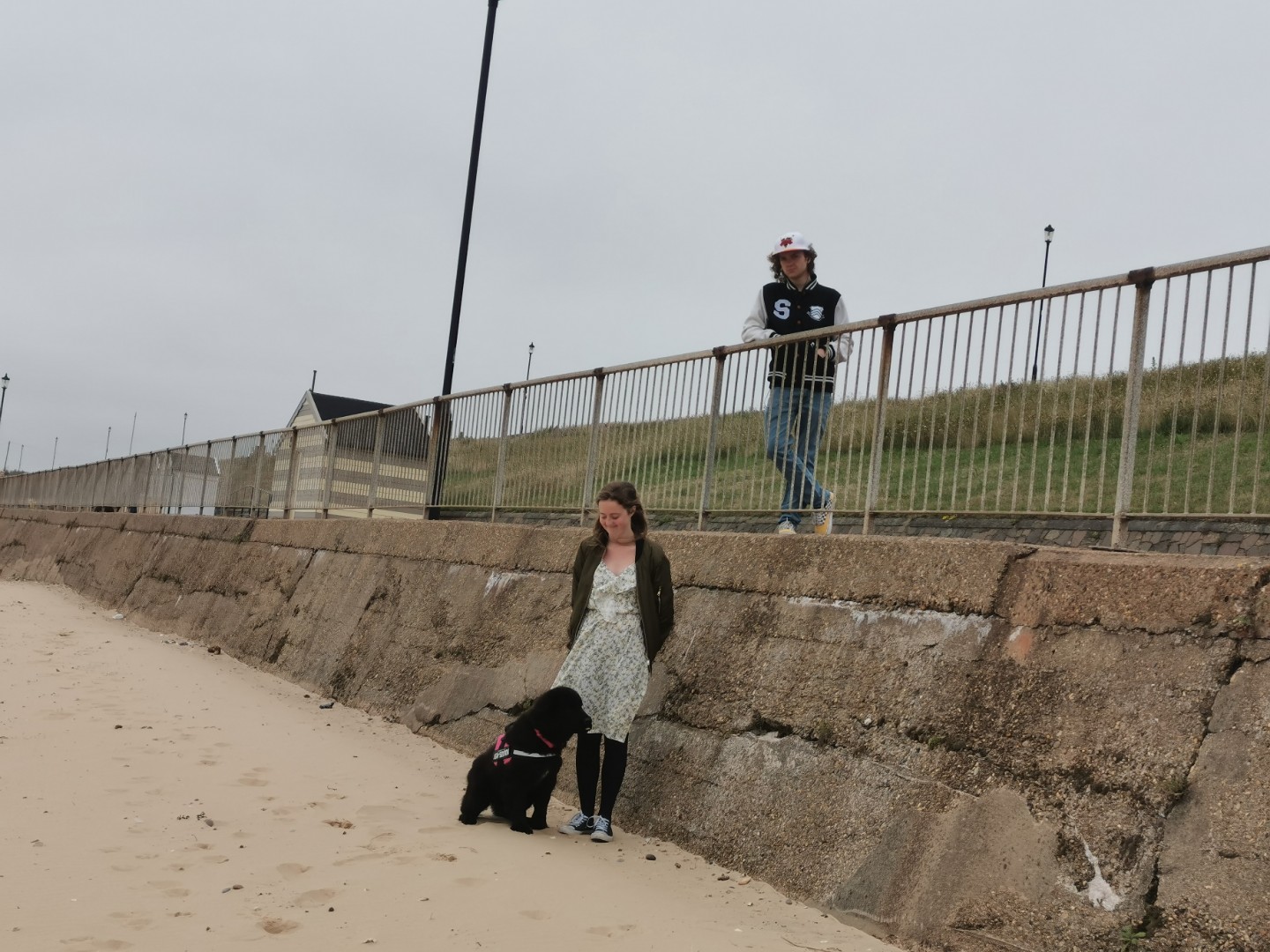 If you are parking in the large car park up on Gorleston Cliffs, this area of the beach has no restrictions other than when your dog is walking along the promenade it must be on a lead from 1st May to the 30th of September, but can go on the beach all year round. If you are parking at the bottom end, near the harbour where the amusements and cafe are there are restrictions from 1st May to 30th September , as far as the ravine.
There are signs both on the beach and on the promenade letting you know which part has restrictions, but there is plenty of room for everyone, throughout the entire year. In fact in less than perfect weather I am often the only person walking on the beach!
Great Yarmouth Beach North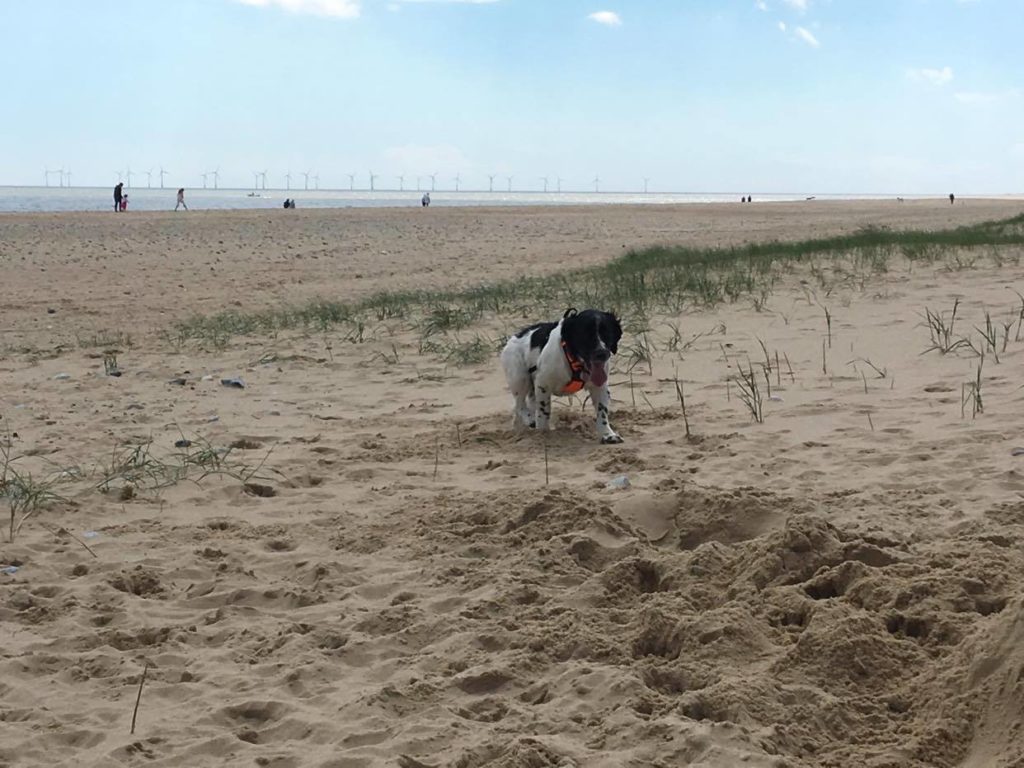 The Northern end of Great Yarmouth Beach has no restrictions all year round and is perfect for a summer stroll or winter hikes, and a great place to take your furry friend . It stretches from Britannia Pier and it stretches for miles especially handy if you are staying at Seashore Holiday Park, as this is right outside it's door!
Great Yarmouth Beach Central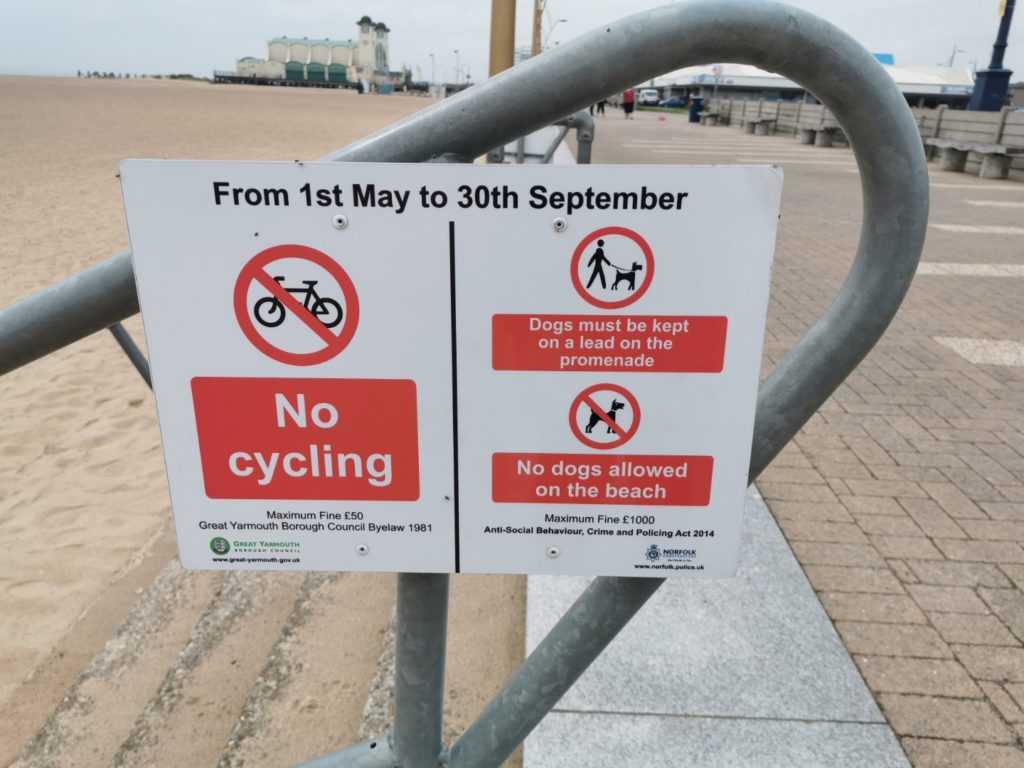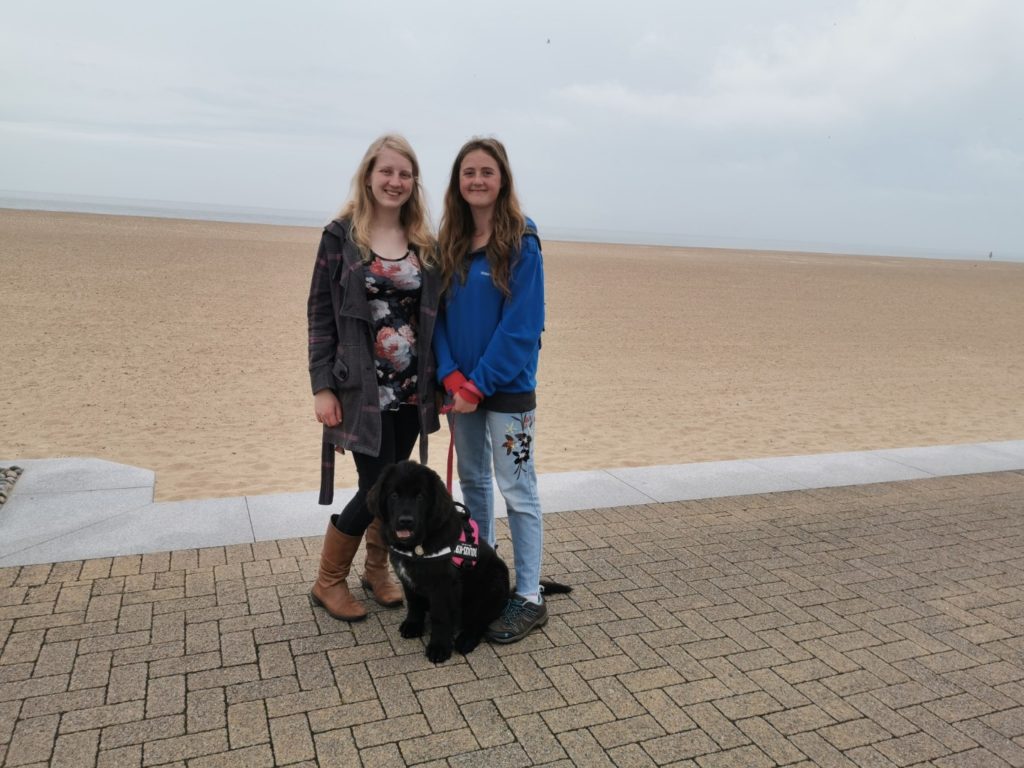 Dogs are still allowed on the Central Beach Promenade if they are on a lead.The central beach is between Wellington Pier and Britannia Pier and has restrictions for dogs between 1st May and 30th September. Dogs must be kept on a lead on the promenade and are not allowed on this section of the beach during these months.
Great Yarmouth Beach South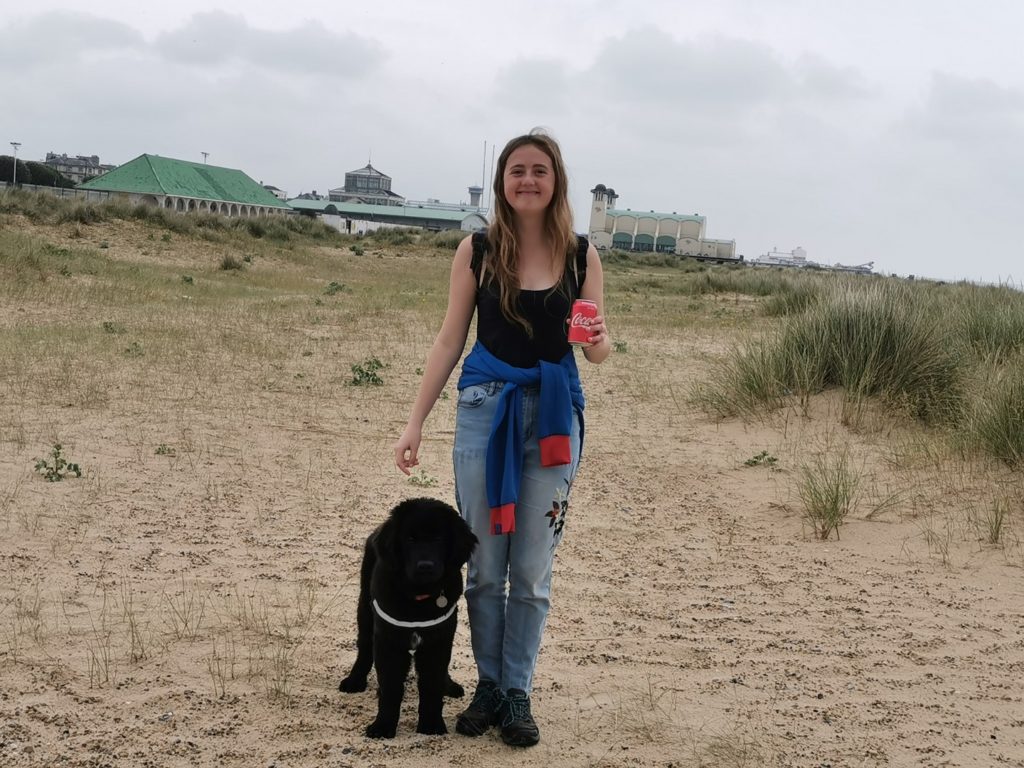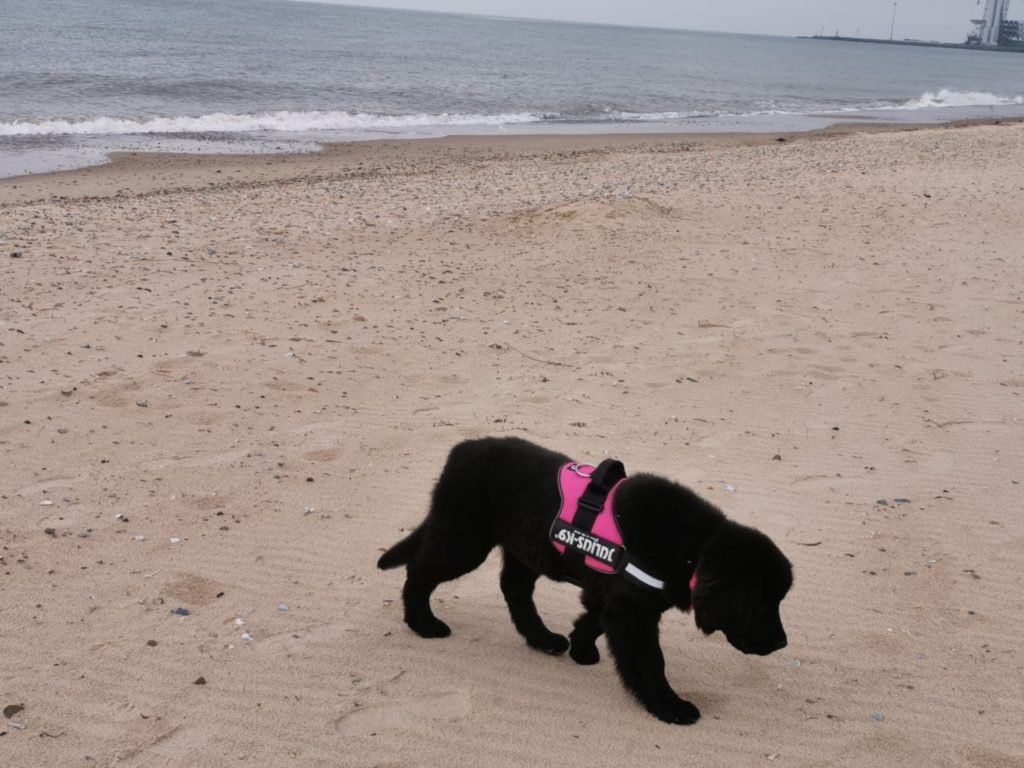 The South beach starts south of the Pleasure Beach and Wellington Pier. It is quieter than the main beach with grassy sand dunes but still close to the main attractions. It is a lovely beach to walk along and gets lots of little pools, which are perfect for the dogs not so keen on swimming in the waves.
Caister Beach
Caister Beach has no restrictions throughout the year for dogs, it is a mix of sand and pebbles with sand dunes as a backdrop. There is a small free car park next to the beach with public and disabled toilets. The beach is usually nice and quiet and has easy access if you are staying at Caister Holiday Park
Scratby Beach
Scratby Beach has stunning panoramic views across the sea, up on the cliff top, (where you will also find parking and toilets). Once you have finished admiring the views, there are several paths back down, the beach which is a mix of sand and shingle can be accessed via a slope and some steps. Scratby Beach has no dog restrictions and you are welcome to bring them all year round.
Hemsby Beach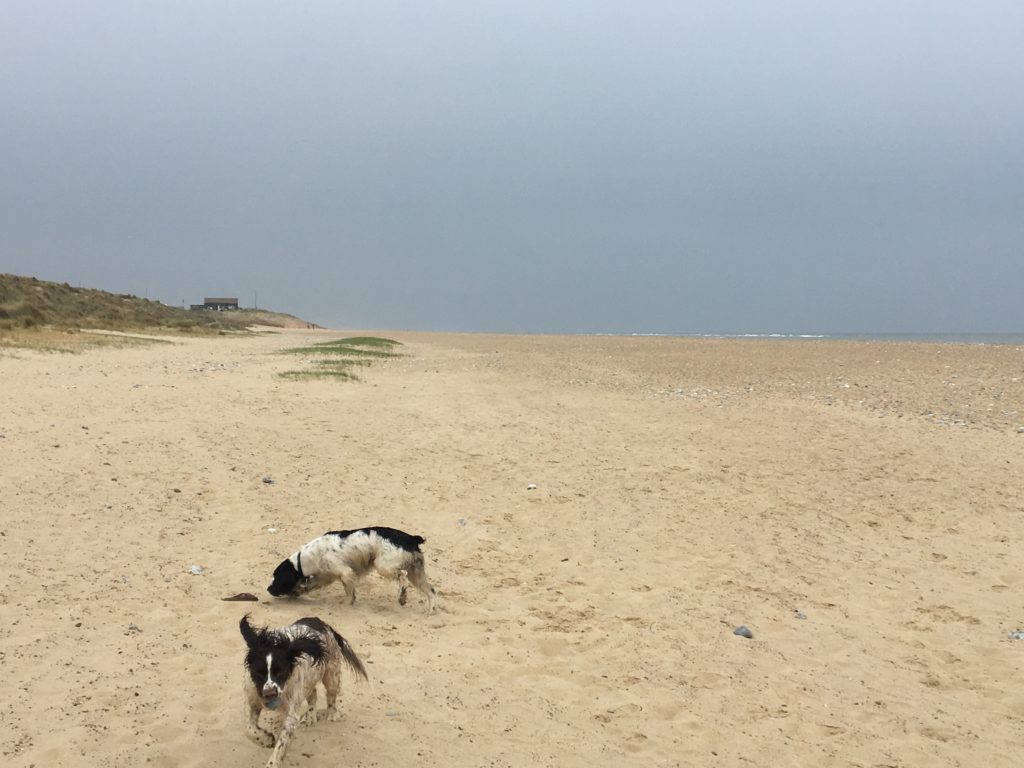 There are restrictions on the main Hemsby beach from the 1st of May to the 30th of September. This is a small section of approximately 100m either side of the beach entrance, but the rest is fully accessible all year. Hemsby has some great dog friendly pubs and holiday parks.
Winterton Beach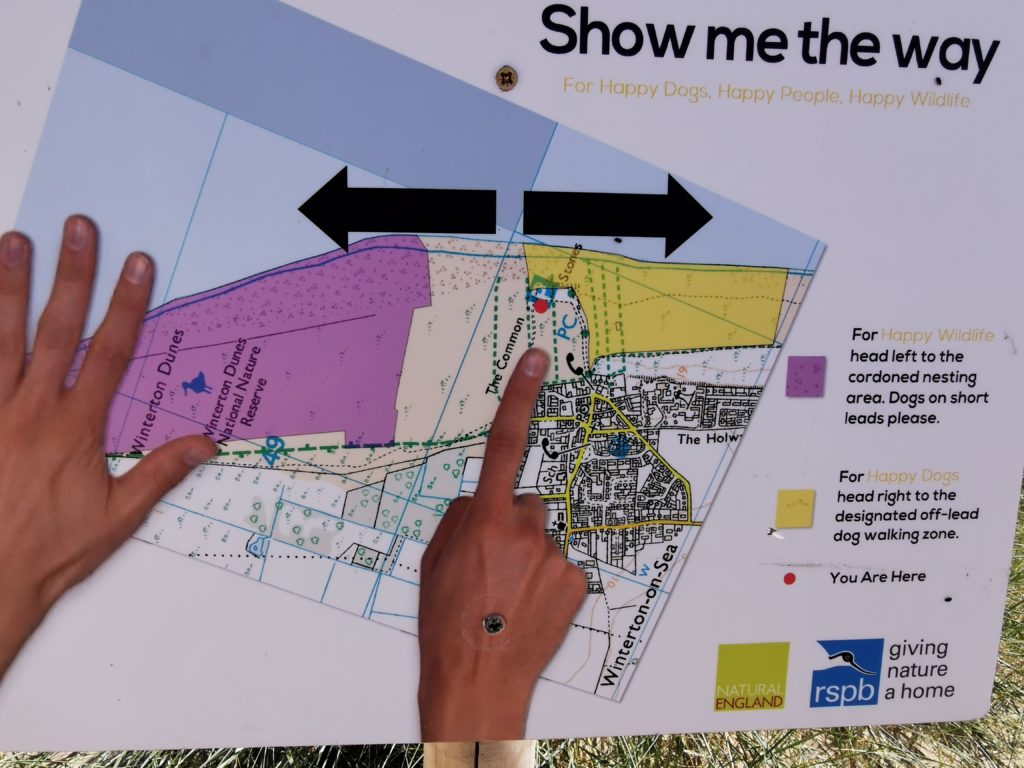 Winterton Beach forms part of the Winterton Dunes National Reserve which means there is a lot of wildlife about and birds nesting, so please be careful not to disturb them.
Winterton has become very popular with a Grey Seal Colony, that comes in the winter months to breed so please ensure you follow the advice from the wardens. Keep your dogs on the lead, and keep a safe distance away when they are present. There are no restrictions on the beach, other than this.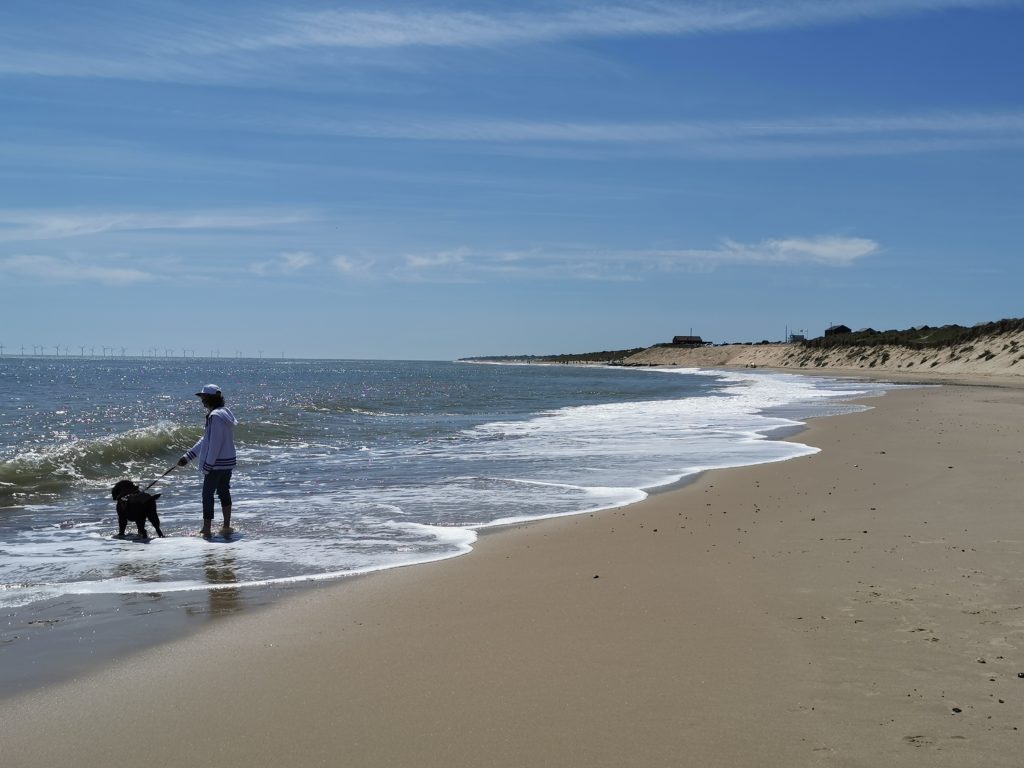 And those are all of the Great Yarmouth Dog Friendly Beaches, hope you and your dogs enjoy your stay, let us know if you visit any of them and which is your favourite.
When walking your dog on the Great Yarmouth Beach, why not grab yourself some fish and chips