Wondering where to go strawberry picking in Essex this season, there are some great strawberry picking farms to choose from, and if you don't have time to pick your own strawberries, some of these places have them already picked, one of them is even in a vending machine for you to stop off and purchase!
6 Places to go Strawberry Picking in Essex
Cammas Hall Fruit Farm
Location : Cammas Hall Farm Needham Green, Hatfield Broad Oak CM22 7JT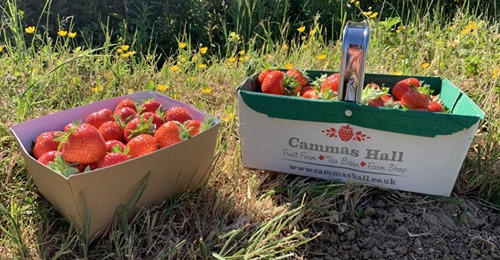 Cammas Hall Fruit Farm is a great family day out on the Hertfordshire/Essex borders where you can pick your own fresh fruit (ready picked also available), then come into the Tea Barn for some refreshments or lunch before browsing the local produce in the shop.
They offer good teas, coffees and a selection of other drinks plus sandwiches, light lunches and homemade cakes. The Farm Shop is full of goodies from local producers and suppliers.
The Nature Trail offers two informative walks around the farm. They have plenty of indoor and outdoor seating and a children's play area – so you can bring the whole family and make a day of it! Well behaved dogs, on leads are permitted on site, except for in the Farm Shop. But please ensure you clear up any mess!
The strawberries PYO looks almost ready, they are hoping to open this weekend, but check their social media before you set off.
Check out all the latest information on their website and facebook page
McLauchlans of Boxted Fruit Farm
Location : 53 Straight Road, Boxted, near Colchester, Essex CO4 5RB.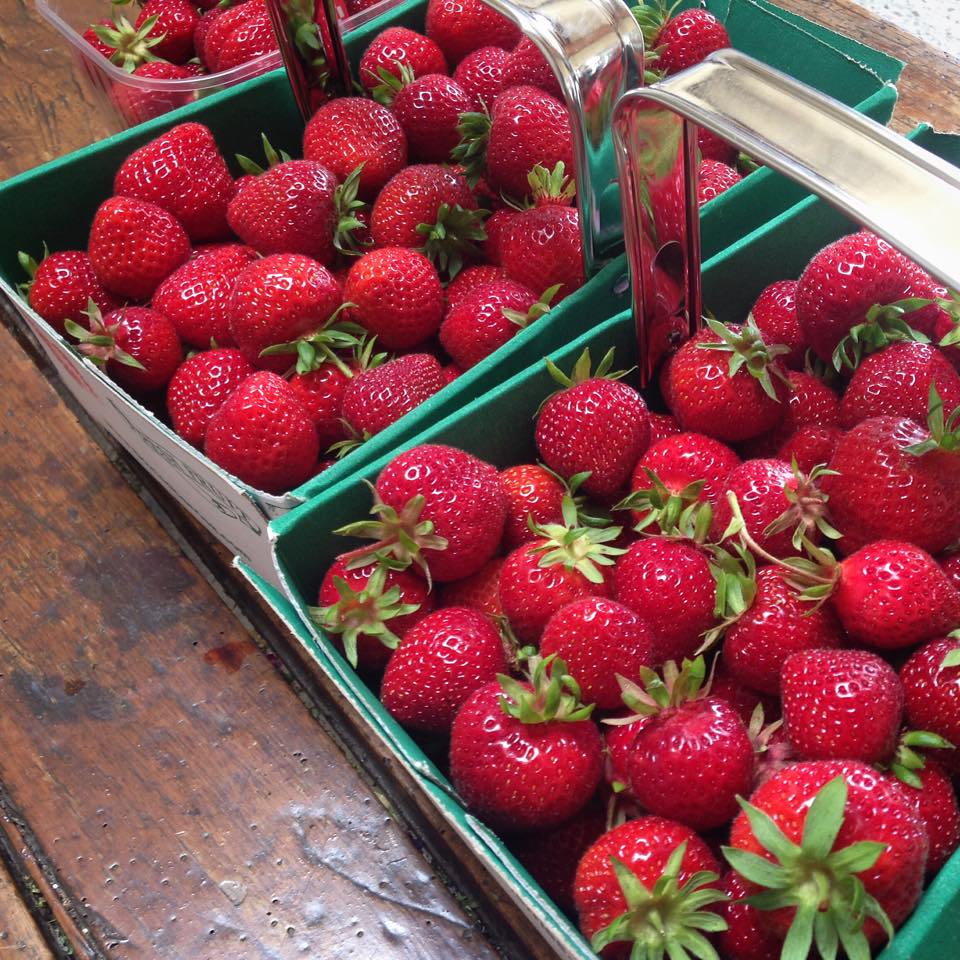 Looking for Strawberry picking in Colchester ?
The 2021 fruit season is hoping to start next week (second week of June.) You'll need to reserve a spot to ensure they keep safe numbers on the field. Sign up to their email to find out when they release the first tickets HERE
Whether it's your first time picking your own fruit or you go every year, they hope to make your visit to the farm a staple of your summer.
The fields are open for picking from June to early August: strawberries, raspberries, gooseberries, red+blackcurrants, and also broad beans.
The farm shop is open year-round, stocked with freshly frozen fruit and homemade jam. In the fruit season, the farm shop also offers fresh local produce including new potatoes, cream and ice cream
Check out all the latest information on their website and facebook page
Lathcoats Farm
Location : Beehive Lane, Galleywood, CM2 8LX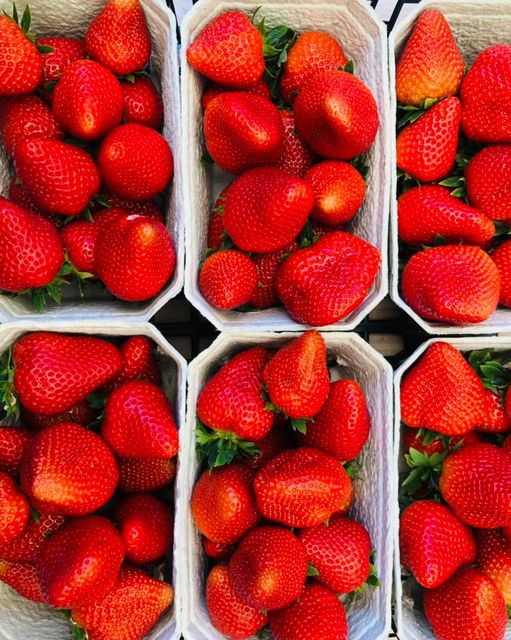 Family run fruit farm providing quality local produce at the heart of the community since 1912. The Farm Shop is open 9-5 Mon-Sat. The Bee Shed is open 9.30-3.30 Mon-Fri and 9-3.30 Sat. The whole farm is shut on Sundays
The aim is to provide the farm shop and PYO customers with their own delicious fruit together with the best food from other producers around the region.
Now in, 'ready picked' Lathcoats own strawberries! Picked from the greenhouse daily for the farm shop, subject to availability.
The PYO is not yet open – it is likely to be mid to late June. They will update the website as the date approaches
Check out all the latest information on their website and facebook page
Spencer's Farm Shop
Location : Park Road, Halstead, CO9 2PX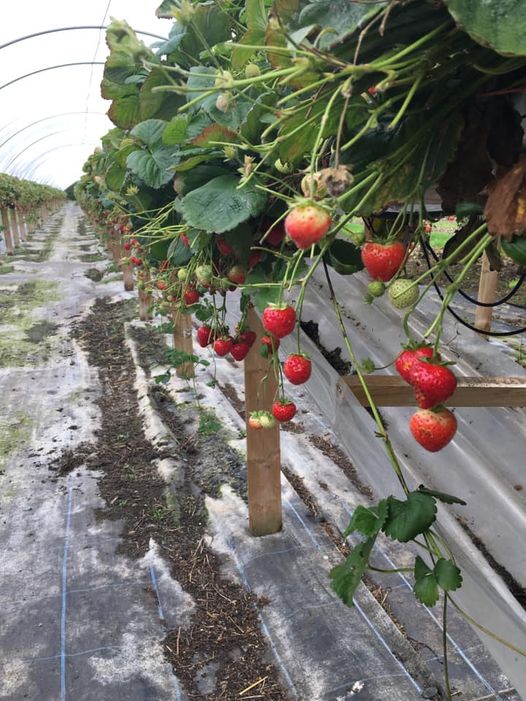 Spencer's Farm Shop is a family run business which was taken over by the Cox family in 2021. They specialise in fruit and veg. On the back of a fruit farm and pick your own business that was set up in the 1970's.
At Spencer's Farm Shop they aim to provide you with a great selection of locally sourced, great quality products at a competitive price.
Their fruit and veg is supplied by the Cox family, fresh produce daily, with seasonal products arriving in store each week. Some of the home grown seasonal fruit is nurtured on the fruit farm behind the shop and during the summer customers can 'pick your own' to experience the true meaning of locally sourced!
Add to that the home made produce and meals from the farm shop kitchen that you can take home and enjoy in your own time with a locally brewed beer!
There's also plenty for the children to do too with a tractor rally track and climbing frame for the older ones and smaller slide and sand/water play for the little ones.
They are hoping that the Pick Your Own Strawberries will be available soon, within the next few weeks depending on the weather, keep an eye on their social media for updates.
Check out all the latest information on their website and facebook page
Fiveways Fruit Farm
Location : Heath Rd, Stanway, Colchester, Essex, CO3 0QR and Warren Lane, Stanway, CO3 0NN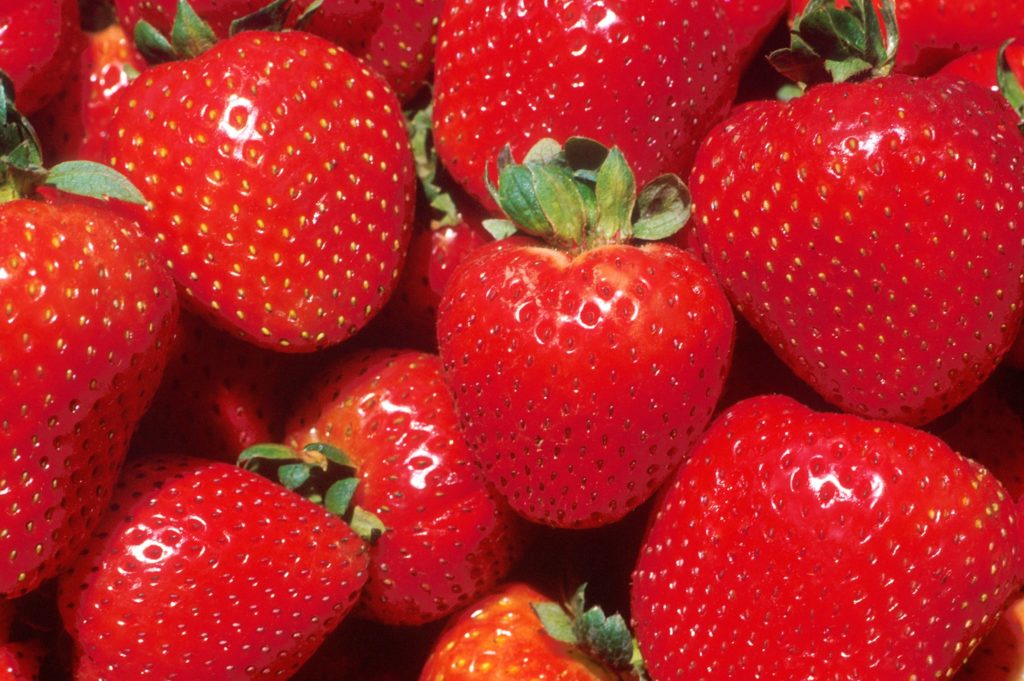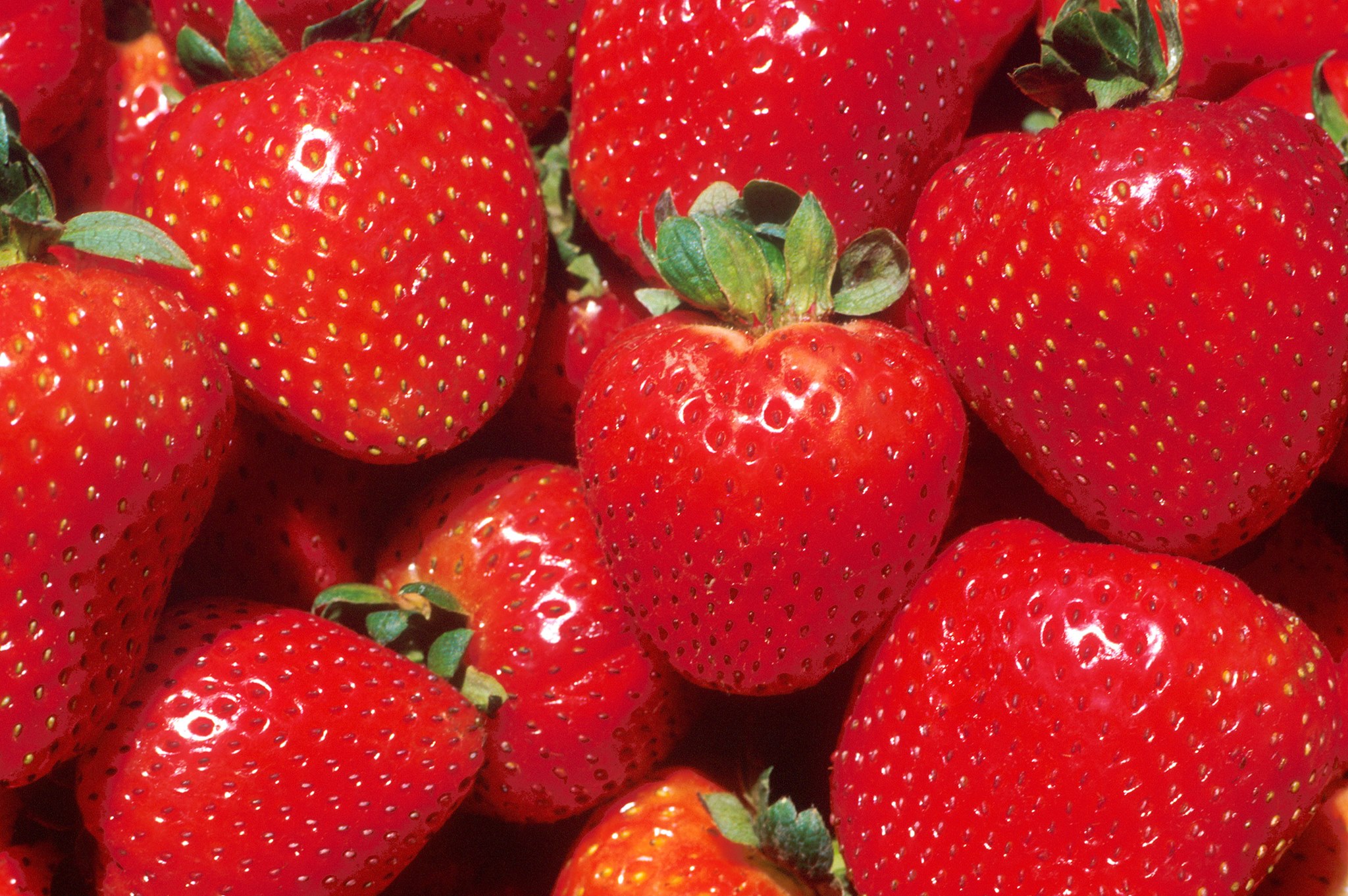 A family farming business who have been growing since the 1930s. They produce asparagus, soft fruit and Christmas trees on a seasonal basis and supply to local supermarkets, food outlets and farmers markets, in addition to their on-site farm shop.
Fiveways Fruit Farm is a local farm situated in Stanway selling Strawberries, Raspberries, Blueberries, Cherries, Apples, Pears, Plums, Asparagus & Christmas Trees.
They are not a PYO Farm, however they offer a great range of fresh produce (described above) in the farm shop on site from April through to late October and the new location at Warren Lane.
Check out all the latest information on their website and facebook page
Little Mountains Farm
Location : Mountains Road, Great Totham, Maldon, Essex, CM9 8BY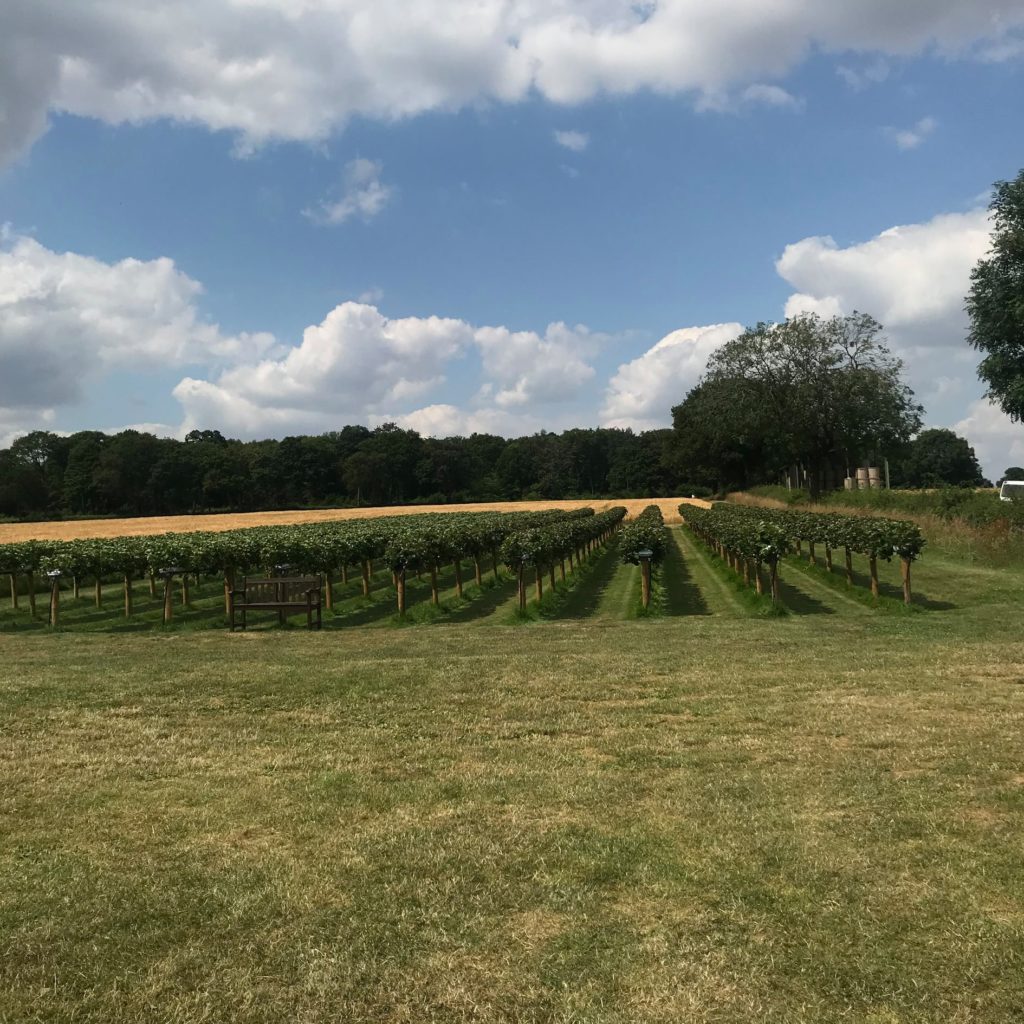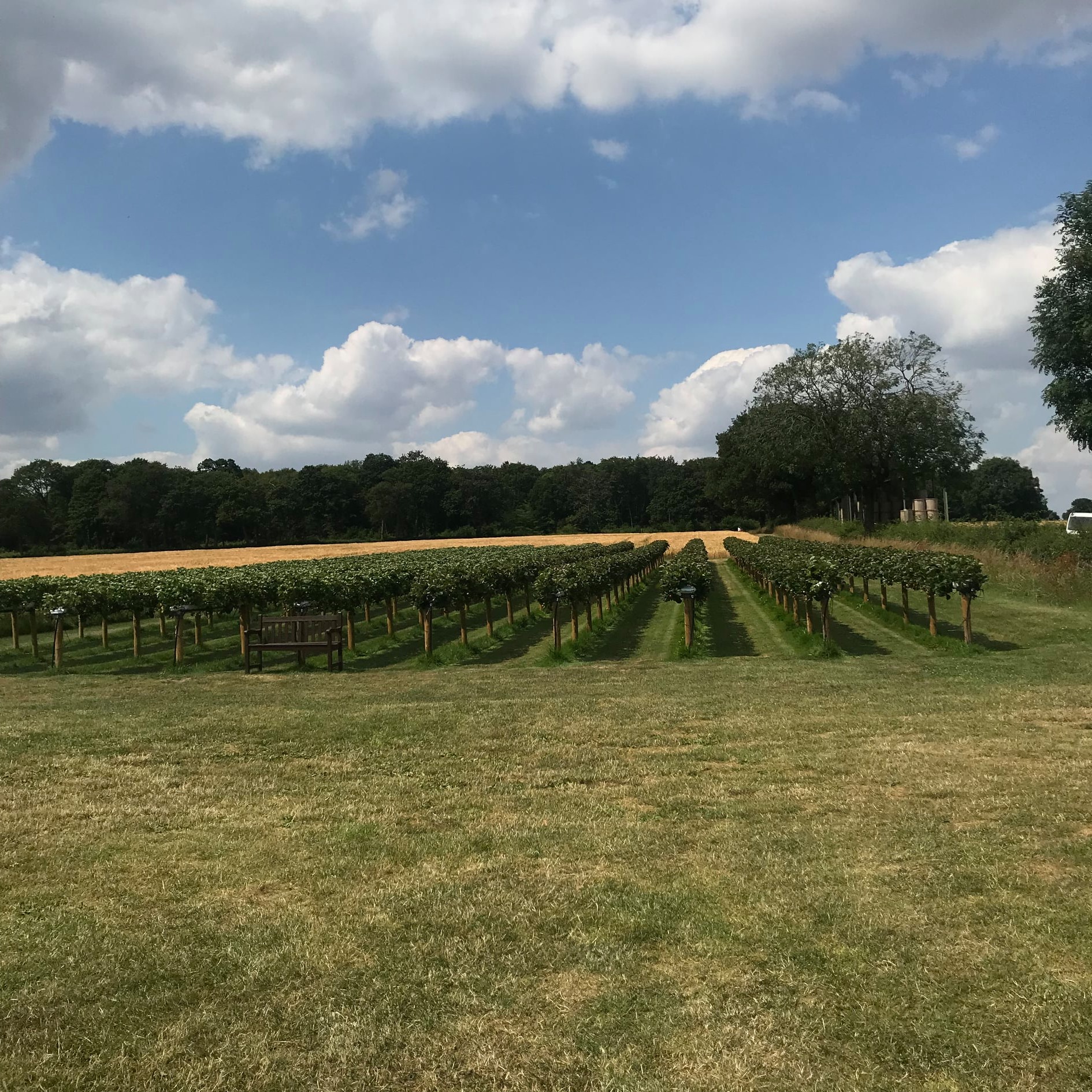 On the farm they grow the following soft fruits for people to come along and pick their own:- Strawberries, Raspberries, Blackberries
How it works- You pay for your basket (which holds approx 1.2kg) on entry and fill it with fruit (you can mix the different fruits).
Please note that Little Mountains is a working farm with machinery and livestock, therefore No Dogs Permitted.
Check out all the latest information on their website and facebook page
Heading across the border, don't forget to check out Strawberry Picking in Norfolk and Strawberry Picking in Suffolk