With the entire country currently in lockdown, and everyone only allowed to exercise in their local area, many of the places that you would usually visit to view the spectacular snowdrop carpets are currently closed, however there are a few places that you can find the beautiful white flowers, here are a few of the Snowdrop walks Norfolk has to offer.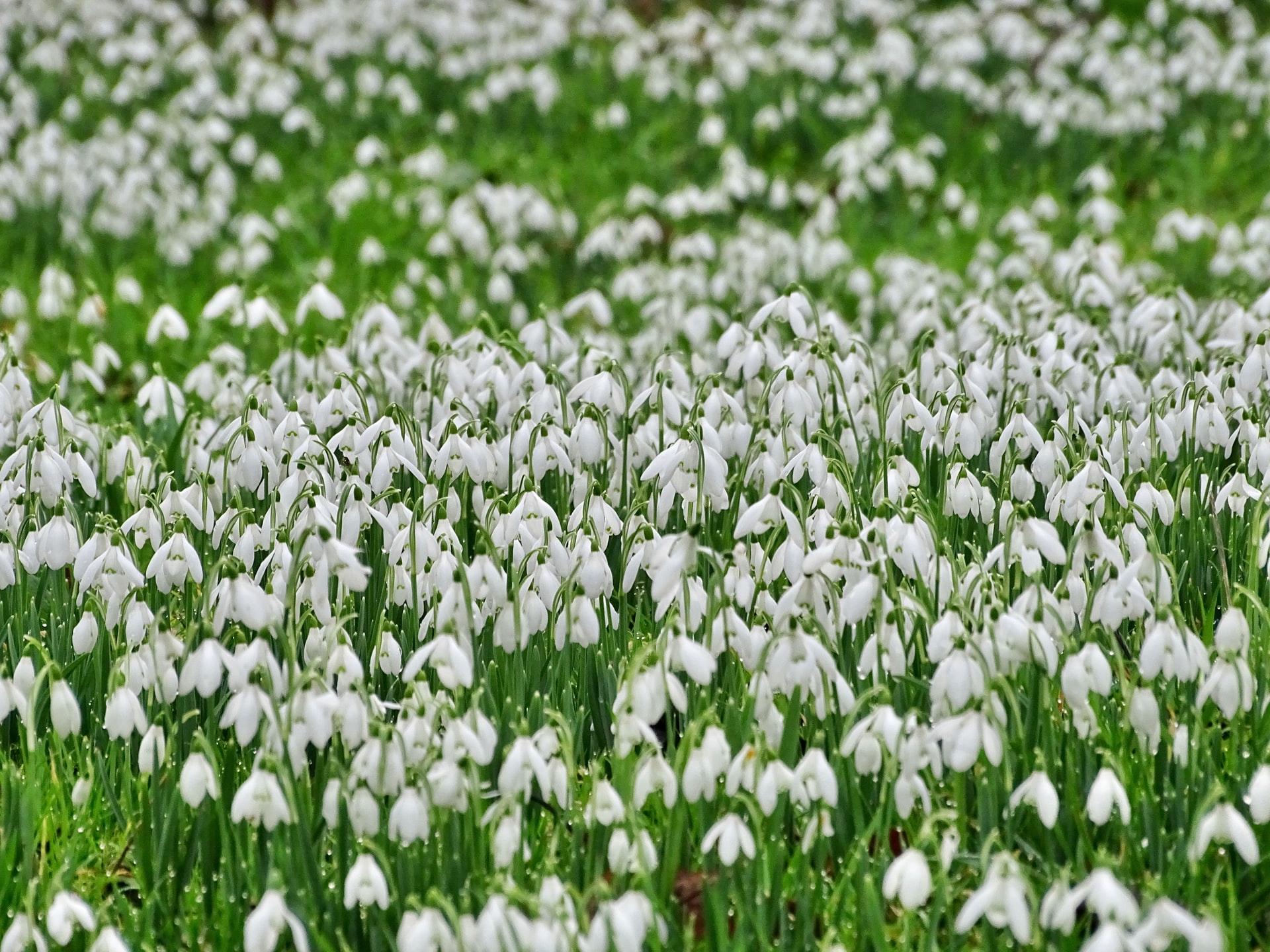 Norfolk Snowdrop Walks 2021
Address: Oxborough, near Swaffham, Norfolk, PE33 9PS
Opening Times: Daily 09.30 – 16.00. In line with government guidance, outdoor spaces only at Oxburgh Hall are open for local visitors to access for walks. You will need to book your visit in advance. The Pantry Café remains open for takeaways.
White snowdrops and bright yellow aconites create quite the display at Oxburgh Hall during the winter. Venture into the Wilderness, My Lady's Wood and along the north terrace, where thousands of these delicate flowers begin to emerge, all of which have been naturally seeded, rather than designed.
Address: Upper Sheringham, Norfolk, NR26 8TL
Opening Times: Daily 09.30 – 16.00. In line with government guidance, our countryside space is open for local visitors to access for walks. We ask all visitors to follow guidance on social distancing to keep everyone safe. You will need to book if visiting at a weekend.
Stunning snowdrop displays are visible on this estate. The Upcher family left their estate to the National Trust, so it's fitting that Galanthus plicatus 'Upcher' features throughout the Park, among other varieties.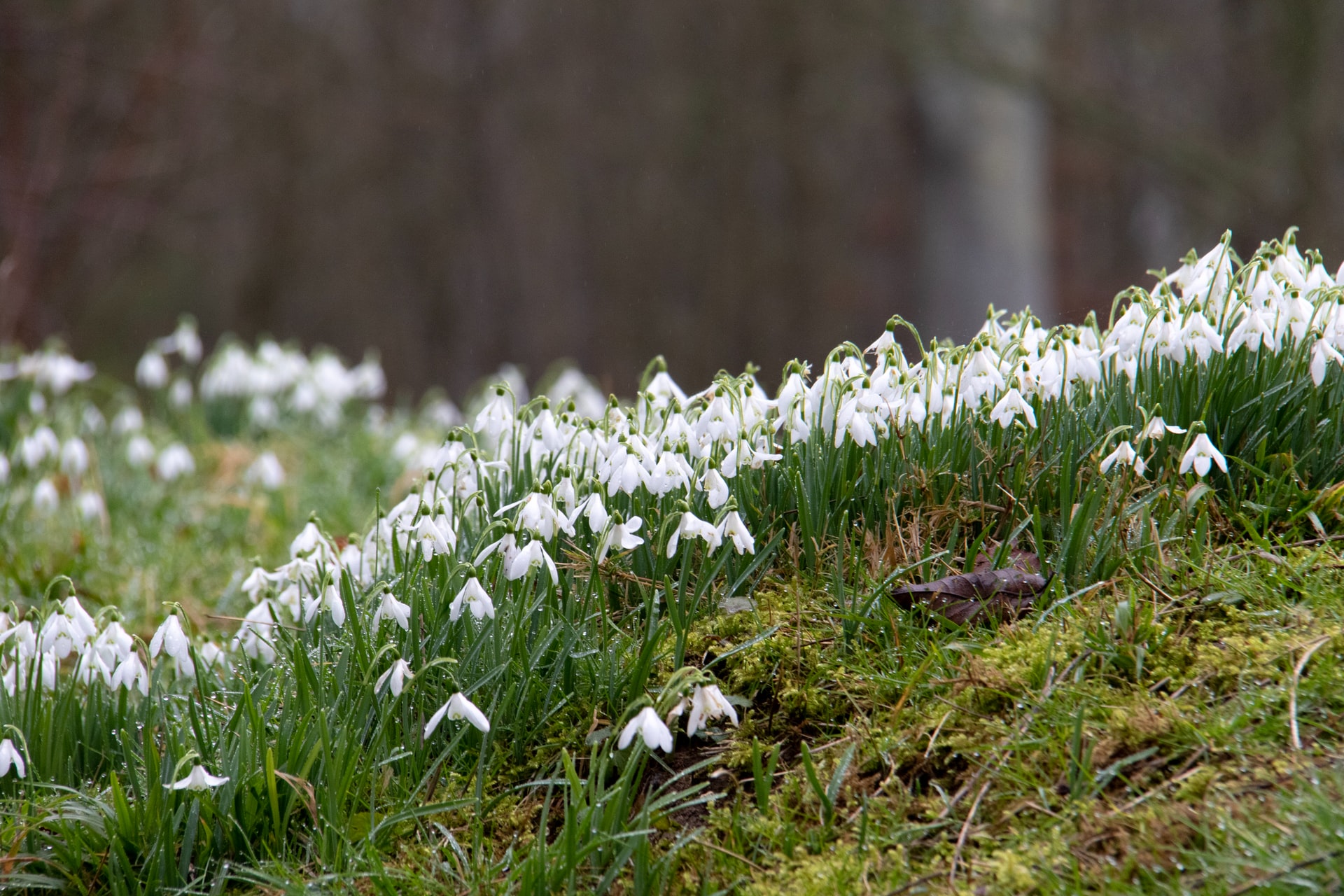 Address: 4 Main Road, Bagthorpe, PE31 6QY
Opening Times: Sunday 21st February 2021 11am-4pm Booking essential.
A delightful circular walk which meanders through a stunning display of snowdrops naturally carpeting a woodland floor, and then returning through a walled garden. No refreshments.
Address: Blickling Estate, Aylsham, Norfolk, NR11 6NF
Opening Times: 10.00-16.00. In line with government guidance, the gardens and parkland at Blickling are open for local visitors to access walks. You will need to book your visit in advance. The farmyard café is open for takeaways.
Snowdrops are dotted throughout the grounds and the Blickling Estate is the perfect place to unwind on a winter walk.
Address: Mill Rd, Horstead, Norwich NR12 7AU
Opening Times: Friday 12th Feb – Sunday 21st Feb 11am-4pm
Stunning display of beautiful snowdrops carpet the woodland setting with winter flowering shrubs. Another beautiful feature is the dogwoods growing on a small island in the R. Bure, which flows through the garden. Small walled garden.
Address: School Rd, South Walsham, Norwich NR13 6DZ
Opening Times: 10am – 2pm. Please book a visit time & date to help us make your visit enjoyable for everyone, and only if you are local at present.
An award-winning garden set over 130 acres which is a haven for wildlife enthusiasts and nature lovers with regular talks held there, visit during February when the snowdrops are in full bloom.
There is also four miles of woodland pathways to explore and it is home to over 95 species of birds, with many only found in the Broads.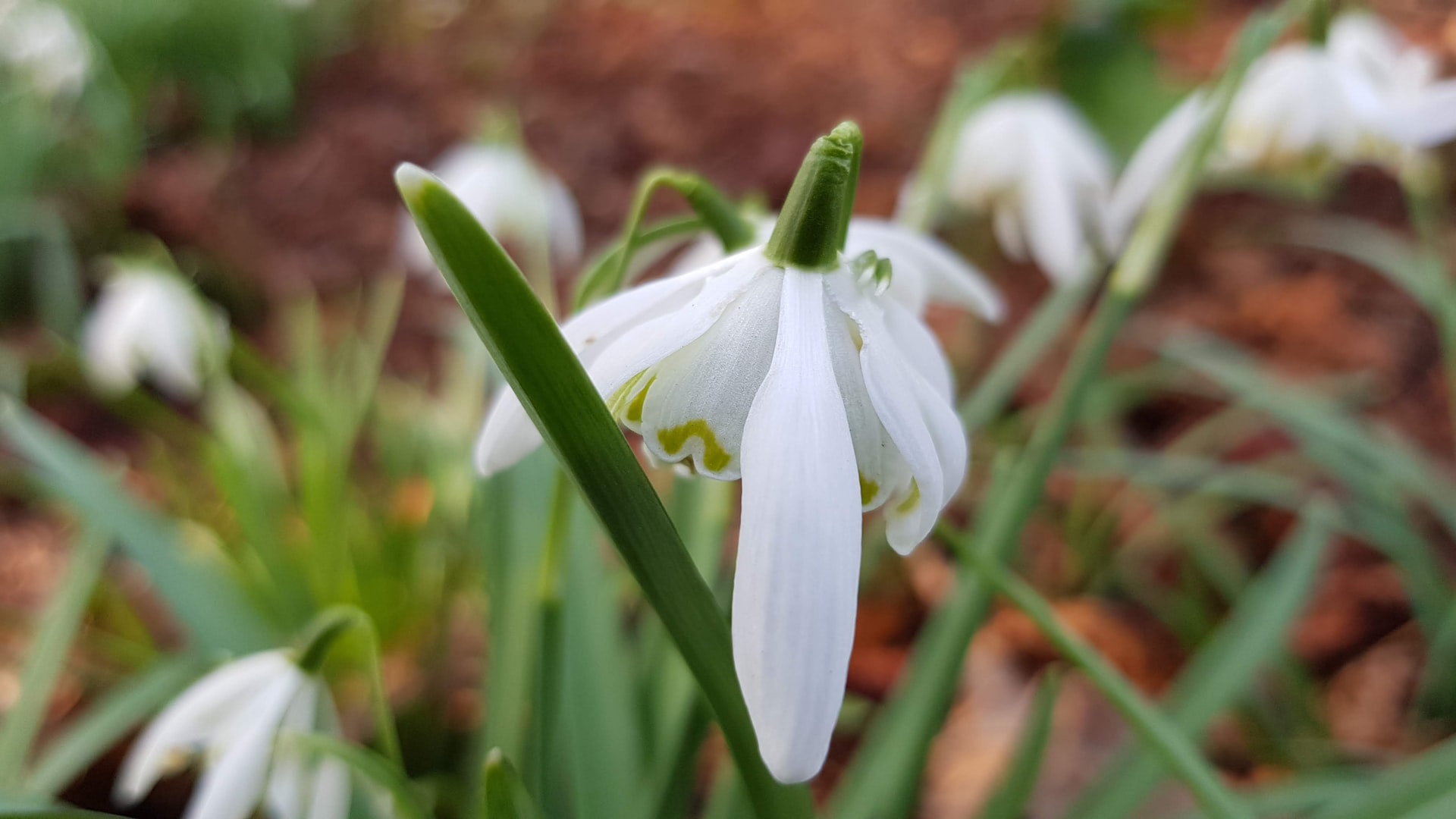 Address: Lexham Hall, Kings Lynn, Norfolk, PE32 2QJ
Opening Times: Sunday 14th February & Sunday 21st February 2021
Snowdrop Walks –
Pre booking online is essential for allocated slots with maximum numbers. www.ngs.org.uk
The Snowdrop walk and Garden open in aid of National Garden Scheme. Please follow all Government guidelines with regard to exercising locally.
The walk will be signed and takes approximately 3/4hr. It leads through woods, carpeted with aconites and snowdrops, where the paths are single file but most of the route is through parkland where there is ample opportunity for social distancing. The exit is through the garden. Dogs on leads.
Address: The Shirehall Museum, Common Place, Walsingham, Norfolk NR22 6BP
Opening Times: CURRENTLY CLOSED DUE TO LOCKDOWN, CHECK BACK WHEN RESTRICTIONS ARE LIFTED
One of the best snowdrop walks in Norfolk can be found here. Carpets of snowdrops mingled with aconites have naturalised throughout the 18 acres of grounds and woodland, and along the banks of the River Stiffkey which runs through the Abbey Grounds.
The Snowdrop Walks usually open in late January, and remain open until early March when the flowers fade.
Check out Snowdrops Walks in Suffolk