Looking for Christmas Trees in Suffolk. With only 23 days until Christmas Day, those who are planning on getting a Real Christmas Tree, will be getting ready to go and collect their tree if they have already been and tagged the one they want, or for those yet to visit a local Christmas Tree Farm, they will be setting out in their warm clothes and wellies, maybe with a hand saw if they are feeling beave enough to cut down their own tree, on their quest to find the perfect tree, and we have plenty of Christmas Trees in Suffolk to choose from.
So if you are thinking of going for a Real Xmas Tree this year, start reading to find the nearest Christmas Tree Farm to you in Suffolk.
Christmas Trees in Suffolk
Christmas Trees Near Me in Suffolk
The trees are grown in plantations close to the Barn itself, by the Rougham Estate who have been in the business for well over forty years and are now acknowledged experts in the field. Come and choose your tree from Blackthorpe Barn where you can both see and smell how fresh they are.
Address: Blackthorpe Road, Nr. Rougham IP30 9HZ Bury St Edmunds
Telephone: 01359 270880
Opening Dates and Times : Cut trees available to buy: Fri 27 November – Tues 22 December 2020 9.30am – 5.30pm.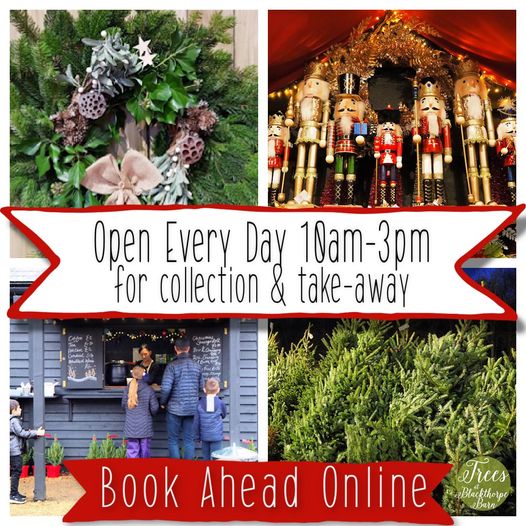 Church farm Christmas trees are grown on this family farm in Bradfield Combust in Suffolk, where they have spent the last 28 years perfecting the growing process to end up with the loveliest trees for your homes.
They look forward to welcoming you into the barn to help you choose your perfect Christmas tree, you can choose from a Norway Spruce and a Nordman Fir
Address: Bradfield Combust, Bury St Edmunds,Suffolk,IP30 0LW
Telephone: 01284 386333
Opening Dates and Times : Saturday 21st November until Sunday 20th December 2020 9.30am – 6.00pm
Please check their facebook page for the latest updates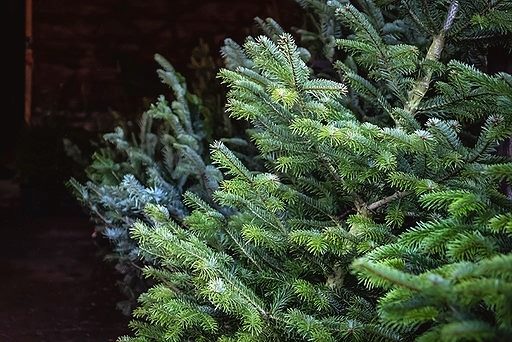 Christmas Trees available from end of November, including Norway Spruce and Nordmann Fir, Cut trees – from late November and Pot-grown trees – from mid November.
Car not big enough? They offer FREE local Christmas tree delivery to the following areas in Suffolk:
IP1, IP2, IP3, IP4, IP5, IP7, IP8, IP9, IP10, IP11, IP12, IP13, Ipswich, Woodbridge, Felixstowe, Martlesham, Newbourne, Witnesham, Otley, Coddenham, Claydon, Barking, Great Blakenham, Waldringfield, Melton, Wickham Market, Marlesford, Pettistree, Bealings, Grundisburgh, Clopton, Hasketon, Tuddenham, Lavenham, Great Waldingfield, Boxford, Sudbury, Stowmarket, Needham Market.
Minimum spend £25. They aim to deliver within three working days. Last delivery date 18th December.
Address: 6 Ipswich Rd, Newbourne, Woodbridge IP12 4NS
Telephone: 01473 736717
Opening Dates and Times: Mondays: CLOSED Tuesdays – Sundays: 10am – 11am by appointment only
Tuesdays – Sundays: 11am – 4pm general opening times (no need to book)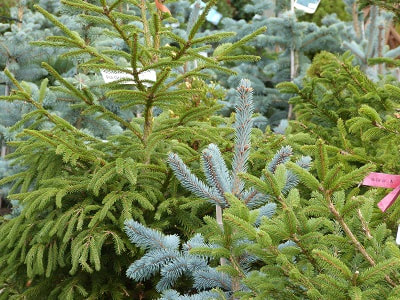 Kiln Farm Nursery is open everyday until Christmas Eve, you can choose from a Cut Tree or a Pot Grown Tree. They grow and sell Nordmann Fir (non-drop), Blue Spruce (non-drop silver needles) and Norway Spruce (traditional)
Address: Main Road, Kesgrave, Ipswich, Suffolk, IP5 1BJ
Telephone: 01473 333309
Opening Dates and Times: Mon. – Sun. 10:00 am – 4:00 pm
For further updates check out their facebook page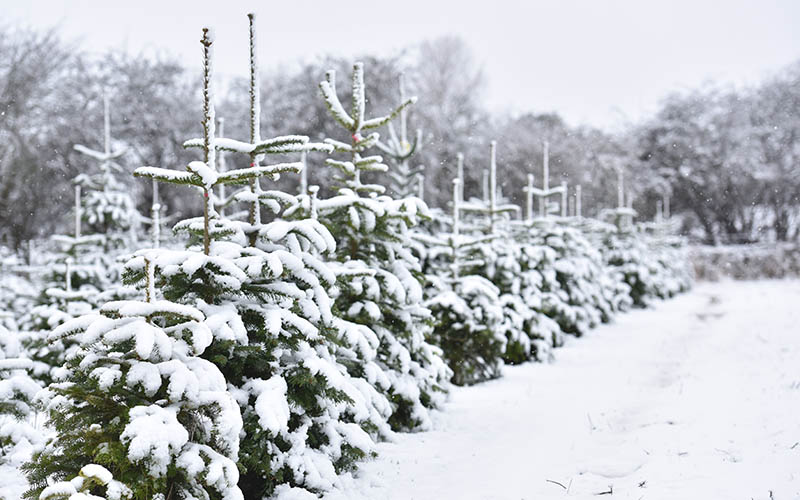 If you're looking for a festive day out – look no further! Come along to our Christmas tree farm to browse thousands of unique Christmas decorations beautifully displayed in our 18th Century barn, buy a fresh Christmas Tree – choose your own award-winning fresh cut tree straight from our farm! And why not bring the Children along to visit our all new purpose-built magical Santa's Grotto!
They grow 18 acres of a variety of different Christmas trees and each year, they replace the ones that have been cut the year before in order to remain environmentally considerate. Due to the trees ranging in height from 3ft all the way up to 15ft tall you will have a large selection to find your perfect tree. They grow all their trees on site, and keep the Carbon footprint to a minimum, as there is no haulage or shipping. It also enables them to make sure that every tree they grow meets their exacting standards for high quality, great colour, natural shape and health of the tree itself.
They are very excited to have introduced this year for the first time potted Christmas trees which you can enjoy over Christmas and then plant in your garden to enjoy all year! All the trees are cut fresh so that come Christmas, they will still be in tip top condition, and all the way through until the 6th January Did you know?….. Christmas trees grown locally provide a habitat for wildlife and several species of bird. Whilst they grow, Christmas trees recycle Carbon Dioxide and turn it into fresh Oxygen 1 acre of Christmas trees produces enough oxygen to support 18 people.
Address: Redhouse Farm , Stanfield, Saxmundham,Suffolk,IP17 1SA
Telephone: 07881 294062
Opening Dates and Times: Open from October 17th to December 24th 2020. Monday – Saturday 10:00-17:00. Sunday's 10:00 – 16:00.
Check out their facebook page for up to date information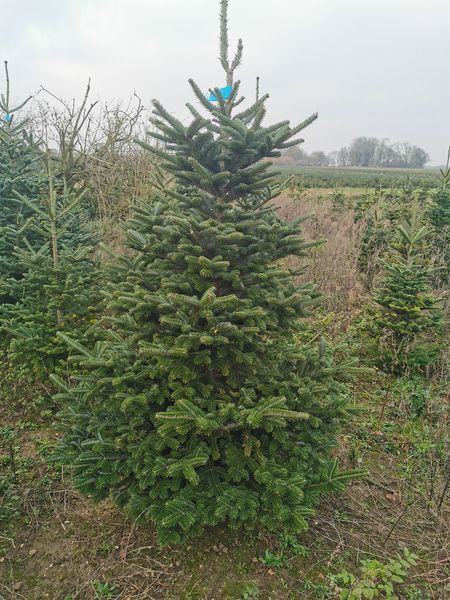 At Woodside Farm they have a large selection of Christmas Trees – where you can find the perfect real tree for you & your family. Their trees are cut daily – so always a fresh selection available. You can choose from a Norway Spruce or Nordman Fir. Potted trees are available. They also have on sale Christmas tree stands.
Address: Woodside Farm, Holton, Halesworth ,Suffolk,IP19 8NE
Telephone: 01986 873651
Opening Dates and Times : 2nd Dec – 8am – 5.30pm 7 Days a Week. Christmas Eve – 8am – 12pm
Wrentham Christmas trees are a family run business established for 19 years, previously known as Field Farm Christmas Trees and have been growing and selling trees on this site for over 40 years. Their aim is to cater for you and your families Christmas tree needs.
You can choose from the freshly lifted stock in the farmyard or go into the fields where the staff can help you find your ideal tree. Once selected the staff will package your tree in a netting sleeve to allow for easy transportation.
Choose from four varieties of trees, Norway Spruce 3-15ft Nordman Fir 3-20ft, Blue Spruce 3-10ft and the Serbian Fir 3-7ft.
Address: 81 Church Road, Kessingland, Lowestoft,Suffolk,NR33 7SJ
Telephone: 01502 740974
Opening Dates and Times : Field Farm Wrentham – From 24th November Monday to Sunday 8:00am – 5:30pm
Christmas Eve 8:00am – 2pm
Morrisons Pakefield & Beccles 3rd – 13th December Monday to Saturday 9.00am – 5.00pm Sunday 10.00am – 4.00pm
Check out their facebook page for the latest guidelines and restrictions.
If you are in a different part of East Anglia, check out Christmas Trees in Norfolk and Christmas Trees in Essex for your perfect Real Christmas Tree.