Tomorrow is the 1st December, and for all you that love a real christmas tree, now is the time to start planning where to get your Xmas Tree from.
There is nothing quite like visiting a Christmas Tree Farm, you can walk among the Trees and choose your perfect tree, and in some places you can even cut it down yourself (check with the individual establishment), with so many restrictions in place throughout 2020, getting out in the open and picking your perfect tree may be the best thing you will do all year, not too sure where your nearest Christmas Tree Farm in Essex is, check out these fabulous nine.
If you are looking for an Essex Christmas Tree Farm, then this information may help.
Looking For A Christmas Tree Farm in Essex ?
Essex Christmas Tree Farm Near Me
Based in Stansted, Mountfitchet, Alsa Wood grow and sell Christmas trees. You can wander among the trees, choose your own from a number of varieties and have it cut – you can't get fresher! They also sell cut trees, potted trees and wreaths.
Address: Alsa Wood, Alsa Street, Stansted Mountfitchet, Essex CM24 8SX
Telephone: 07860 787473
Opening Dates and Times : Open everyday from Saturday 28th Nov 10am-4pm and closed on Wednesdays.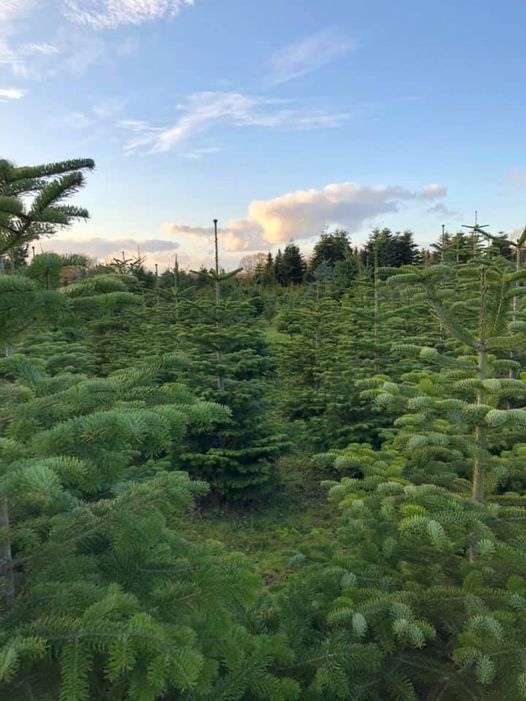 Direct from the grower. All sizes, fresh lifted with or without roots.
Large selection in the yard or choose your own in the field. Prepared for your stand whilst you wait. Choice of Norway Spruce or Nordman Fir.
Address: Halstead Road, Aldham, Colchester CO6 3PT
Telephone: 07860 235423
Opening Dates and Times : Open daily from 21st November to 23rd December 10am – 5pm.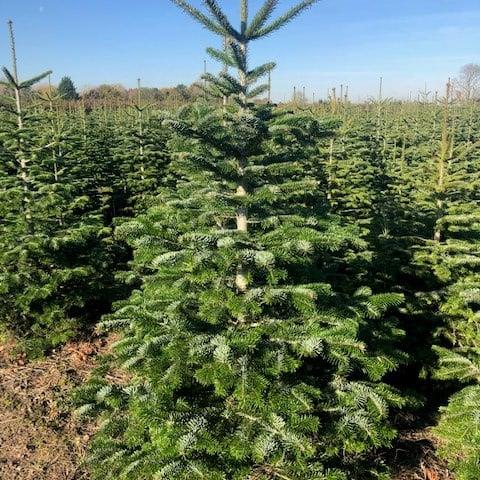 The Christmas Tree Farm is based just outside High Easter, growing all size trees from 4ft – 30ft, and as their name suggests, it's not just Christmas Trees they offer, you can get Christmas Wreaths and Garlands, as well as lights and decorations for your Real Christmas Tree.
Address: Easter Hall, Aythorpe Roding, Dunmow,Essex,CM6 1PE
Telephone: 01245 231628
Opening Dates and Times : We will be OPEN until Tuesday 22nd December 2020. Saturday 28th Nov to Sunday 6th Dec OPEN 9am – 6pm. Thursday 3rd Dec OPEN 9am – 7pm
Normal Opening hours
Monday / Tuesday / Wednesday / Sunday > 10am -4pm
Thursday > 10am -7pm
Friday / Saturday > 10am -5.30pm
Fiveways Fruit Farm have grown Christmas trees for over 25 years. It takes around 8 years and a lot of care from the time when they plant a transplant to produce a 6ft Christmas Tree. Three varieties of cut tree are sold at the Farm Shop, Nordman Fir, Norway Spruce and Fraser Fir.
This year they will be selling from 2 sites:
1. Old site at HEATH ROAD – selection of trees available to view and buy everyday from 9am-3.30pm due to limited lighting;
2. New site at WARREN LANE – selection of trees available from 8.30am-5.30pm weekdays, Sat – 8.00am-5.00pm, Sun – 10.00am-4.00pm. They have better lighting there and trees will be displayed in the packaging store to enable easy viewing, hence they can offer later closing times.
****At both sites, they respectfully ask you to adhere to social distancing rules, and to use a mask when entering the buildings….****
The staff will be on site to advise you and look forward to helping you choose your Christmas tree for 2020.
Address: Heath Rd, Stanway, Colchester, Essex, CO3 0QR
Telephone: 07909 996344
Opening Dates and Times : See above for opening times at both sites.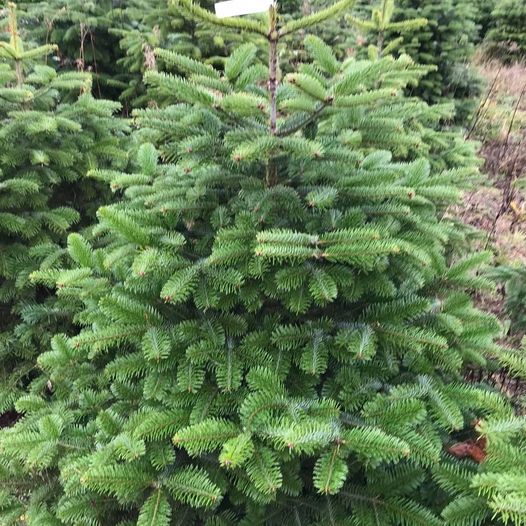 They will be open as usual during the second period of lockdown. With stocks of beautiful trees in the yard from 19th November. As you'd expect, they are COVID-19 aware, everything is outside, they have hand sanitisers and kindly request you wear a mask when visiting. They are taking both cash and card payments.
Fred Smith and two generations of his family have been growing and selling Christmas Trees for over 50 years in the historic village of Boxted (just north of Colchester in the ancient county of ESSEX in the UK). There is always a huge selection of trees planted on the family run farmstead – with sizes ranging from 1 metre (about 3 feet) to 10m (about 33 feet) in height.
This Christmas if you visit, you can select your own Christmas tree – so bring a spade and dig your own – or alternatively there is always a very large selection of ready dug and pre-cut trees to choose from.
Go and see them and let them help you spread some festive cheer this Christmas.
Address: West View, 61 Straight Road, Boxted, Colchester, Essex CO4 5QY
Telephone: 01206 272346
Opening Dates and Times : 7 days a week, open dawn until dusk, Christmas Trees from 17th November
Primarily an equestrian centre, but at Harold's Park they also have their own Christmas tree plantation with an excellent range of over 500 trees of all sizes to choose from, with both Norway and Blue Spruces.
For a real Christmas experience, why not bring your family to visit the farm? They'll be happy to show you round the Christmas tree plantation. You can choose your own tree, and even chop it down!
They have trees of all sizes, suitable for any home. The Christmas trees are on sale from the first week of December to Christmas Eve. Choose from the traditional scented Blue Spruce or non-drop Nordmann trees.
Address: Bumbles Green, Nazeing, Essex, EN9 2SF
Telephone: 07738 420994
Opening Dates and Times: 3rd December to Christmas Eve times TBC
Christmas Trees are available at Hurley's Christmas Tree Farm.. There will be lots of family fun with thousands and thousands of the finest freshly grown real Christmas trees to choose from direct from the grower.
They have a wonderful & huge selection of the best, freshly cut bushy and fragrant needle retaining real Christmas Trees at the best prices around from 3/4ft up to 12 ft at Hurleys Christmas Tree Farm, Battlesbridge.
The Christmas Tree Farm is located just off the Rettendon Turnpike on Woodham Road (the old Woodham to Wickford road) by the A132, A130 & A1245 and close to the A12, A127 & A13.
Address: Woodham Road (Old Road), Battlesbridge, Wickford, Essex, SS11 7QL
Telephone: 07951 734481
Opening Dates and Times : Open daily to the general public from 28th November from 9am to 5pm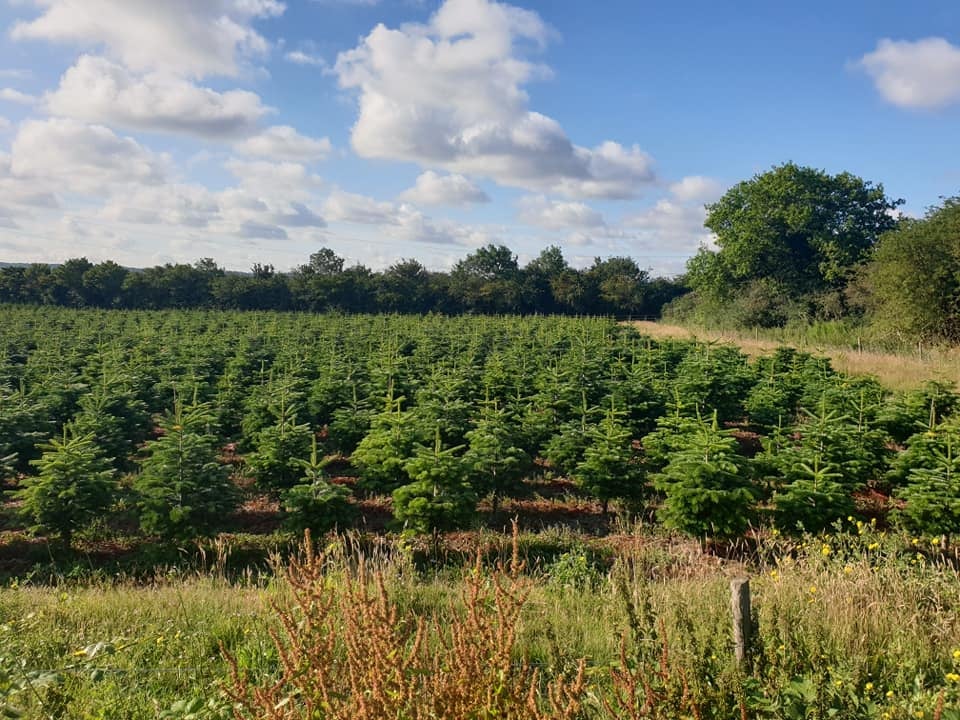 Looking for a local Christmas tree grower in Rayleigh, Essex? They grow a wide range of Christmas trees ready for you to take home. From quality grade cut to potted trees, you can find the perfect Christmas tree at the garden centre. Visit the nursery to choose your Christmas tree today. They also sell Christmas wreaths and planted Christmas bowls, which are the perfect festive decorations! With a choice of Nordmann Fir, Norway Spruce, Blue Spruce , Fraser Fir and Container-grown Christmas trees.
Address: 139 Main Road, Hawkwell, Hockley,Essex,SS5 4EL
Telephone: 01268 204 622
Opening Dates and Times : Open 9am till 6pm Daily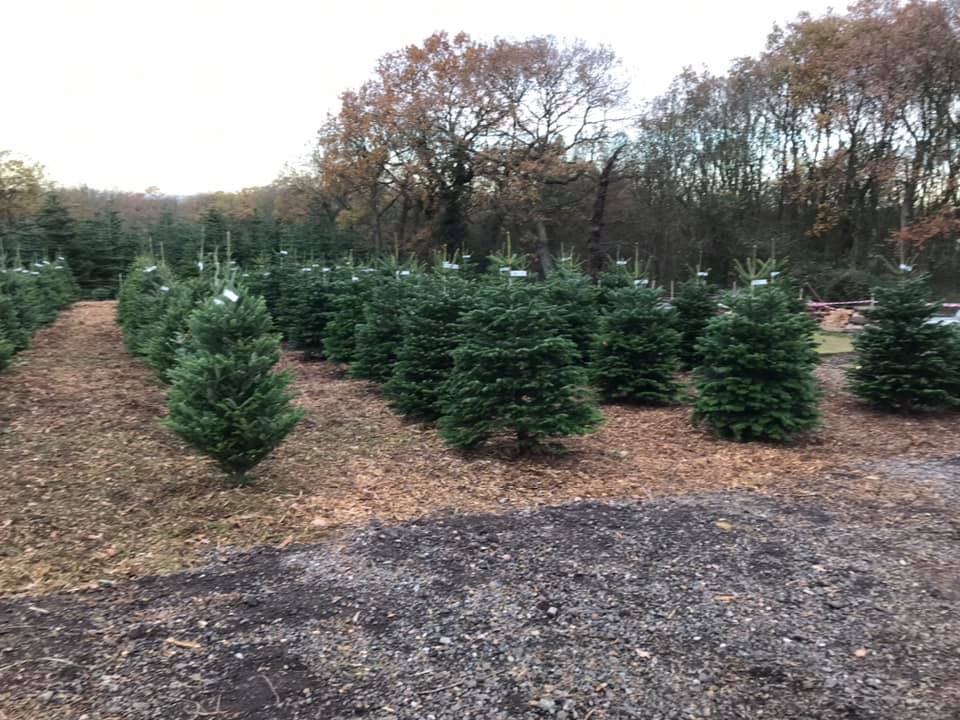 Slamseys Farm is in Essex, next to the A131 between Braintree and Chelmsford and only forty miles from London. They have free parking and wheelchair access to the Christmas Tree Barn where hundreds of premium quality, fresh Christmas trees are displayed, pull on your Christmas jumper and go to Slamseys to choose your special tree from the hundreds that they have on display in The Christmas Tree Barn. The friendly, knowledgeable staff are there to help you choose the tree that's right for you and will wrap it for you to take home.
Address: Great Slamseys, Blackley Lane, Braintree,Essex,CM77 7QW
Opening Dates and Times : Open Daily. Mon – Fri 09:00 – 18:00. Sat – Sun 09:00 – 17:00. You don't need an appointment to choose your tree.
Have you visited any of these Christmas Tree Farms yet ? If you live elsewhere in East Anglia, why not check out Christmas Tree Farms in Norfolk and Christmas Tree Farms in Suffolk.