Looking for Christmas Trees in Norfolk. With only 24 days until Christmas Day, those who are planning on getting a Real Christmas Tree, will be getting ready to go and collect their tree is they have already been and tagged the one they want, or for those yet to visit a local Christmas Tree Farm, they will be setting out in their warm clothes and wellies, maybe with a hand saw if they are feeling beave enough to cut down their own tree, on their quest to find the perfect tree, and we have plenty of Christmas Trees in Norfolk to choose from.
Christmas Trees in Norfolk
Christmas Trees Near Me in Norfolk
You can purchase a Christmas tree for your home direct from the farm at Elveden, in the heart of East Anglia. They have an extensive selection of 4ft to 8ft real Christmas trees for sale and, because they are direct from the farm, they are cut fresh to ensure the trees have the longest lifespan in your home. They offer three varieties of Christmas trees at Elveden; Norway spruce, Nordmann fir and Fraser fir.
Unfortunately due to the current situation the Newfoundland Dogs are unable to pull your tree this year, but fingers crossed they will be back for 2021.
Address: London Road, Elveden, Thetford, IP24 3TQ
Telephone: 01842 890423
Opening Dates and Times : available daily from Saturday 28th November until Sunday 20th December.
Monday – Saturday 9am-5pm Sunday 10am -4pm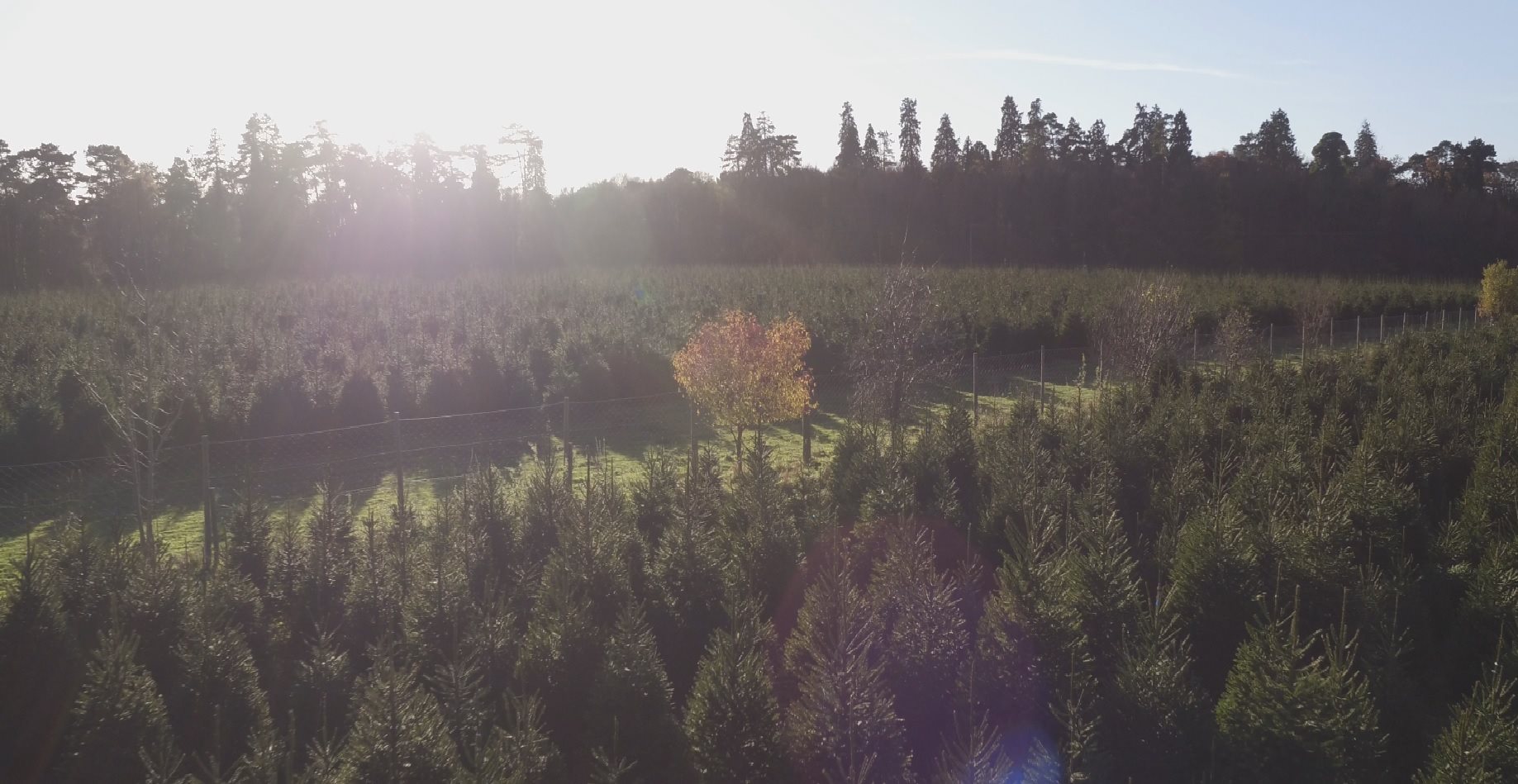 Lots of different types of trees to choose from, traditional and non-needle droppers.
All grown locally here in Norfolk, choose from Nordman, Norway and Serbian.
Address: Manor Farm, Coxhill Road, Beighton Norwich NR13 3JX
Telephone: 01493 750473
Opening Dates and Times : Open Daily from 9.30am
Check their facebook page for updates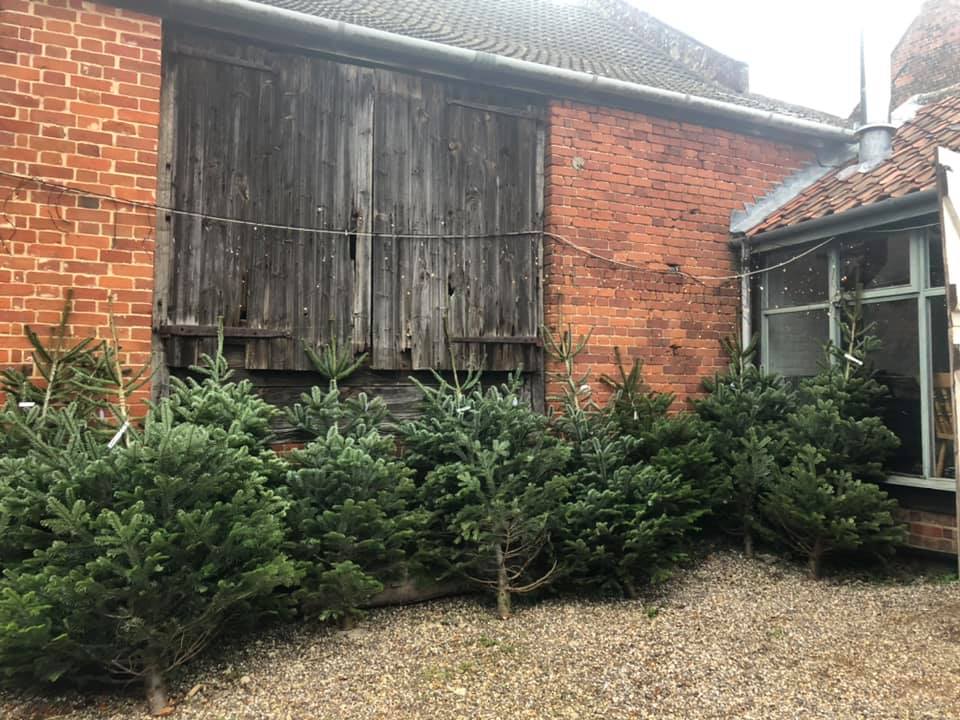 For a really fresh, locally grown Christmas Tree this year come to Manor Farm. A small family business growing the very best trees to the highest standards. The secret to a wonderful tree is freshness, theirs are cut daily – you can't get better! Trees available are Norway Spruce, Blue Spruce and Nordmann Firs.
Address: Scotgate Close, Thetford,Norfolk,IP24 1PF – Roadside banners and clear signs will guide you to Manor Farm once you reach Great Hockham.
Telephone: 01953 498 204
Opening Dates and Times : Weekends in December – 10 am to 4 pm. But, just call us if you need your tree on a weekday.
Looking for real Christmas trees in Norfolk, then head to Great Melton, they have a choice of Norway Spruce or a Nordmann Fir, both of which are stunning and will enhance your Christmas celebrations.
Pot grown Trees are also available.
Address: Hall Farm, Great Melton,Norfolk,NR9 3BW
Telephone: 01603 810269
Opening Dates and Times : Open from Thursday 3rd December to Tuesday 22nd December
Monday to Saturday 9am-6pm Sundays 10am-4pm
For the latest updates and regulations, check out their facebook page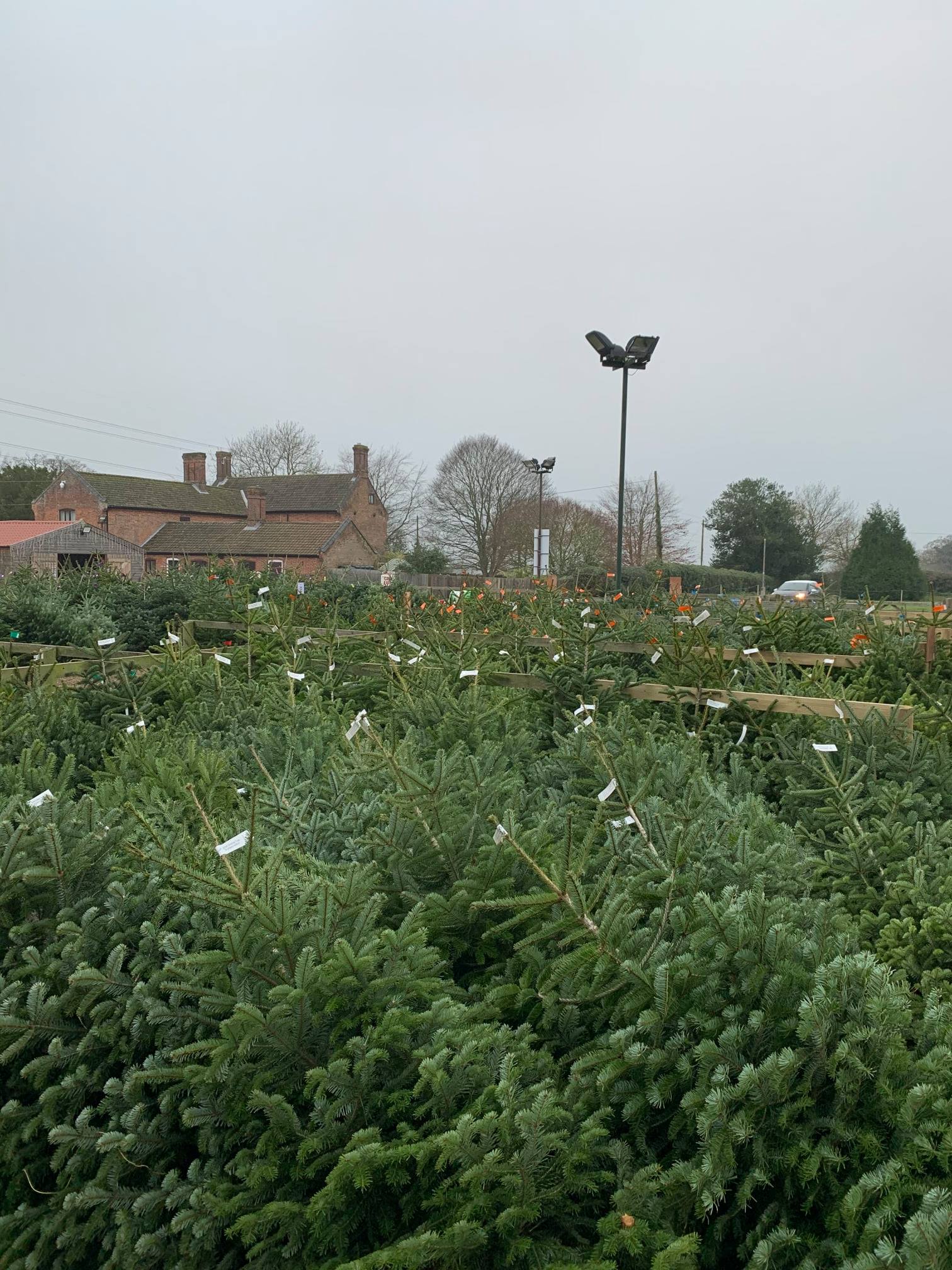 34 hectacres of land used, just for the growing of Christmas Trees, they have a Christmas Shop on site to purchase your Christmas Tree, choose from a Norway Spruce or a Nordann Fir.
Address: Manor Farm, Salle, Norwich,Norfolk,NR10 4SF
Telephone: 01603 870499
Opening Dates and Times : 9am – 5pm, 28th November – 23rd December 9am – 12noon, 24th December
For the latest updates and regulations, check out their facebook page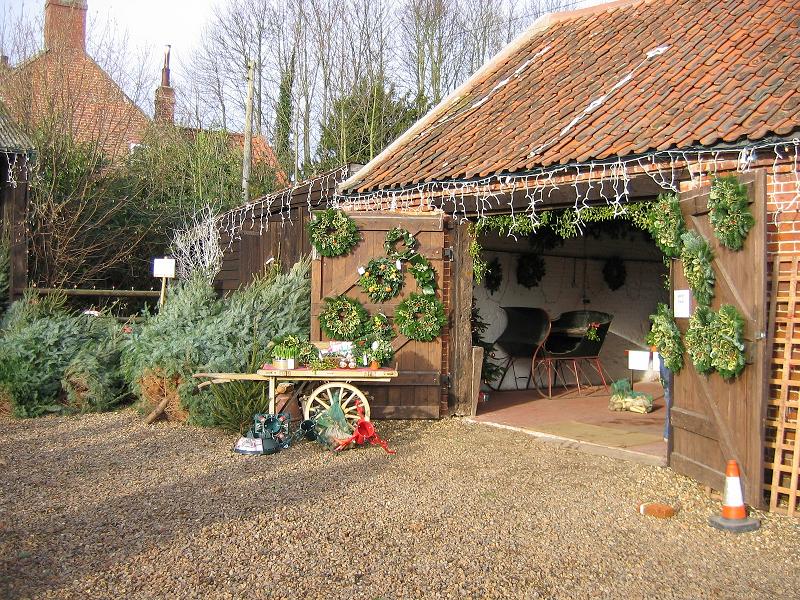 Within the UK Christmas Tree Farms there are seven types of Christmas Tree to choose from:
A Norway Spruce, the more traditional Christmas tree. It is conical shaped and bushy with 12-24mm long shiny dark green needles. It has the strong pine fragrance regularly associated with the festive season.
A Blue Spruce is finding increasing popularity as a Christmas tree as a result of its symmetrical form and attractive blue foliage. The species has an excellent natural shape and requires little shearing. Additionally, needle retention is among the best for the spruces.
A Serbian Spruce has beautifully dense, prickly needles with a blue-green tinge , it is ideal for those that require a narrow tree.
A Nordman Fir which has a symmetrical shape with strong regularly spaced branches. The needles are softer and less prickly so are kinder if you have children and pets. They also have great needle retention, perfect for those who love to start Christmas early!
A Fraser Fir is pyramid shaped with flat, shiny, deep green needles providing dense, soft foliage, it is orange-scented. The Fraser Fir is generally a narrow tree making it ideal where space is limited.
A Sussex Fir has softer needles, so its a perfect choice if the entire family are wishing to help decorate the tree, its similar to the Fraser Fir, but its a bit slimmer, it keeps a lovely orangey smell throughout the Christmas period.
A Douglas Fir is a very dense tree, and therefore heavily pruned, ideal for a wrap and bow look, very popular in America, not ideal tree if you wish to hang baubles on them.
Which one will you choose and where will you be getting it from ?
If you are not local to Norfolk, why not check out the Christmas Trees in Essex or Christmas Trees in Suffolk.
Once you've chosen your perfect tree, why not take some time to go Seal Spotting in Norfolk.